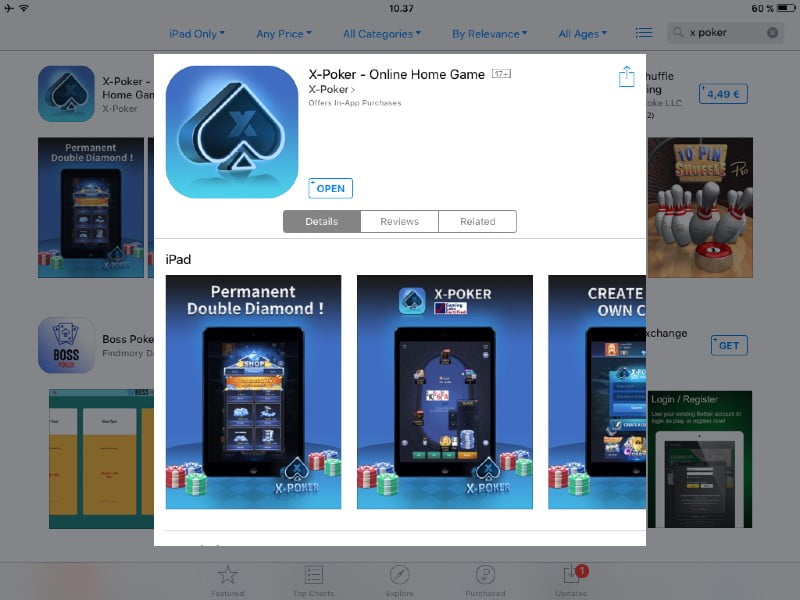 X-Poker is the newest addition to the social poker app market. They released the first version of their mobile app in late 2020 and quickly gained popularity in the Asian poker community.  For players who have tried apps like Poker Bros, X-Poker will be a very familiar type of poker app with some unique features. As stated on their site, X-Poker was developed by a group of skilled programmers and poker enthusiasts. Anyone can start a club on X-Poker and trying out the play money games is free on the app.
You can play a variety of poker game formats available on X-Poker on your iPhone, iPad, Android phone or your PC by installing an Android emulator. Since X-Poker is a fairly new operator on the poker market, the traffic is quite moderate. We expect X-Poker to grow in 2021 as the action is pretty soft and they deliver a great poker experience to players who like to play on their mobile devices. By creating your account with Beasts Of Poker, you're eligible for rakeback at X-Poker clubs. Joining the poker community of Beasts Of Poker can give you plenty of perks like this across various online poker rooms!
In our X-Poker review, we have covered all the info for getting started in a Q & A format. you need to start playing in a. Let's take a closer look at the most important features of X-Poker:
How to sign-up on the X-Poker app?
Getting started is very easy. Just go to X-Poker.net, download the app and fill your details on the registration page. After registering your account, you can login & join a club and make your first deposit to start playing.
How does X-Poker operate?
X-Poker is a decentralized poker app. This means all the money transfers are operated by trusted agents and X-Poker clubs. The agent model that utilizes a play money platform similar to other common poker app brands. The model doesn't have a centralized or specific poker operator to organize games or guarantee winnings. X-Poker app only provides the software and platform for playing – they don't offer any real money poker services. The poker chips have no monetary value on the surface since they're 'play money' chips. Once you have won chips, you can get real money payouts according to the chip value in each club.
Club owners on X-Poker can join unions to create larger player pools and tournaments. To start playing, you can ask your agent to purchase virtual chips from X-Poker (the price of chips is nominal) that you can play with at the tables. You get paid according to the chip ratio used by your club. A small rake is charged for playing the game and agents are settling accounts on a weekly basis. Most popular payment methods on X-Poker include Bitcoin, Ethereum, and USDT. You can open a Bitcoin wallet for poker. You can join multiple X-Poker clubs to get more action.
Why is X-Poker becoming popular among poker players?
Our team compiled a list of key reasons for why believe X-Poker will grow in player traffic:
What does a X-Poker club look like?
After you've joined a club, the app shows you a list of all the tables that are currently available. You'll find the stakes, the number of players and the game format played on each table. Jump into your preferred game with just a few clicks!
What about the interface, aesthetics & features of X-Poker app?
X-Poker software has been developed by professional programmers at Funnygames, a company that owns the technology & copyright to the app. You have state-of-the-art graphics and a set of fresh emojis to use while you play some cards. We tested the gameplay with iOS using an iPhone X and the playing experience was excellent. Based on our testing, the app works nicely on Iphone, Ipad and Android phones and we highly recommend our players to try it out. The lobby and games are easy to navigate too.
Multi-table action on X-Poker is available for high volume players. Switching tables in the multitabling mode is lightning fast. You'll find nice things like a jackpot feature and a plethora of emojis once you take a seat at a poker table. The buttons and sliders for table actions like checking, betting, or raising are clear and crisp.
What about the downsides in comparison to other club based apps? X-Poker doesn't have as much traffic as the biggest mobile poker apps, although the games are good with almost no exception. Similarly to other apps operating with play money, X-Poker doesn't have a gaming license.
What games and stakes can you play on X-Poker?
The game formats available on X-Poker are Holdem, PLO, PLO 5, MTT, 6+ and OFC. Open Face Chinese poker is available with jokers. You can find No-Limit Hold'em games up to NL1k as well as Omaha action up to PLO2k. Micro and low stakes poker players will find many suitable games to choose from. As 6+ Hold'em is a very popular game among Asian poker community, you'll find short deck poker tables (with soft games of course) on X-Poker too. 
The higher stakes do run sometimes but not that frequently yet. The softness of games compensates for the lower player traffic compared to more established poker operators. Compared to major poker networks, the playing experience is more similar to a home game played with your poker buddies over the internet.
How much are the rake and rakeback?
The standard rake structure on X-Poker clubs is 5% with a cap of 3BBs. This is set by the game host or club admin. The rake has a no flop – no drop -policy for all cash game tables and is calculated with the Weighted Contributed method.
For players looking for rakeback offers, we are offering a volume-based 30%-40% rakeback on X-Poker. Make sure to message us on Telegram with your player ID to get the best rakeback deals at the X-Poker clubs. The easiest method to set up a rakeback deal is to get in touch with our support team through Telegram. You can do that by messaging user @BeastClubs
Does X-Poker run any promotional campaigns?
Promotions, bonuses and campaigns are club-specific and depend on what your agent offers. Signing-up through Beasts of Poker gives you a guarantee on any deposits as well as a rakeback deal. We expect tournament events to become popular as more unions and clubs join X-Poker.
What about deposits & cashouts on X-Poker?
Once you have registered an account, choose your preferred deposit method offered by your agent. Popular deposit and withdrawal methods BTC and other cryptocurrencies.
Can you use tracking software such as HEM or PT4?
Yes, third-party trackers and HUDs are allowed. However, the rules don't allow using any real-time assistance or poker solvers to get an unfair edge during game-play. As with most app-based poker games, you can find a few basic stats when you click on a player profile. With a VIP card, you can view additional statistics of players. VIP cards are available in the shop as in-app purchases.
How to join a X-Poker club?
Open up the X-Poker Lobby view and enter the Club ID & referral ID and click search. Click 'Apply' in the new window that opens and your application will be sent to the club owner.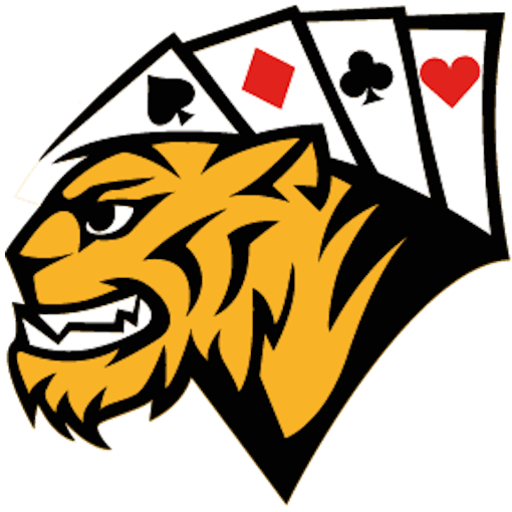 Editorial team curates and publishes in-depth reviews and ratings of online poker sites by using their extensive industry experience. Content is created by both in-house team of experts and outside authority contributors.
You're just three steps away from joining X-Poker action!
Premium X-Poker Clubs with Money Guarantee