WPT Global is one of the world's most recently established poker rooms, having started operation in mid-April 2022. It was established by Homonymous Company, and is backed by World Poker Tour, a trusted industry player.
With a large pool of players from over 50 nations and territories, WPT Global offers fair, exciting, and secure online poker. It is excellent for both new and established players. New players may enjoy substantial welcome offers after registration and depositing the first funds, up to a total of 1200 dollars.
It is accessible via the web of the WPT Global app on both Android and iOS devices. WPT Global operates under a license from Curacao eGaming. Therefore, it's a legitimate gaming platform with a promising future. This review discusses all the details you should know about WPT Global.
 Let's move forward with our in-depth WPT Global review: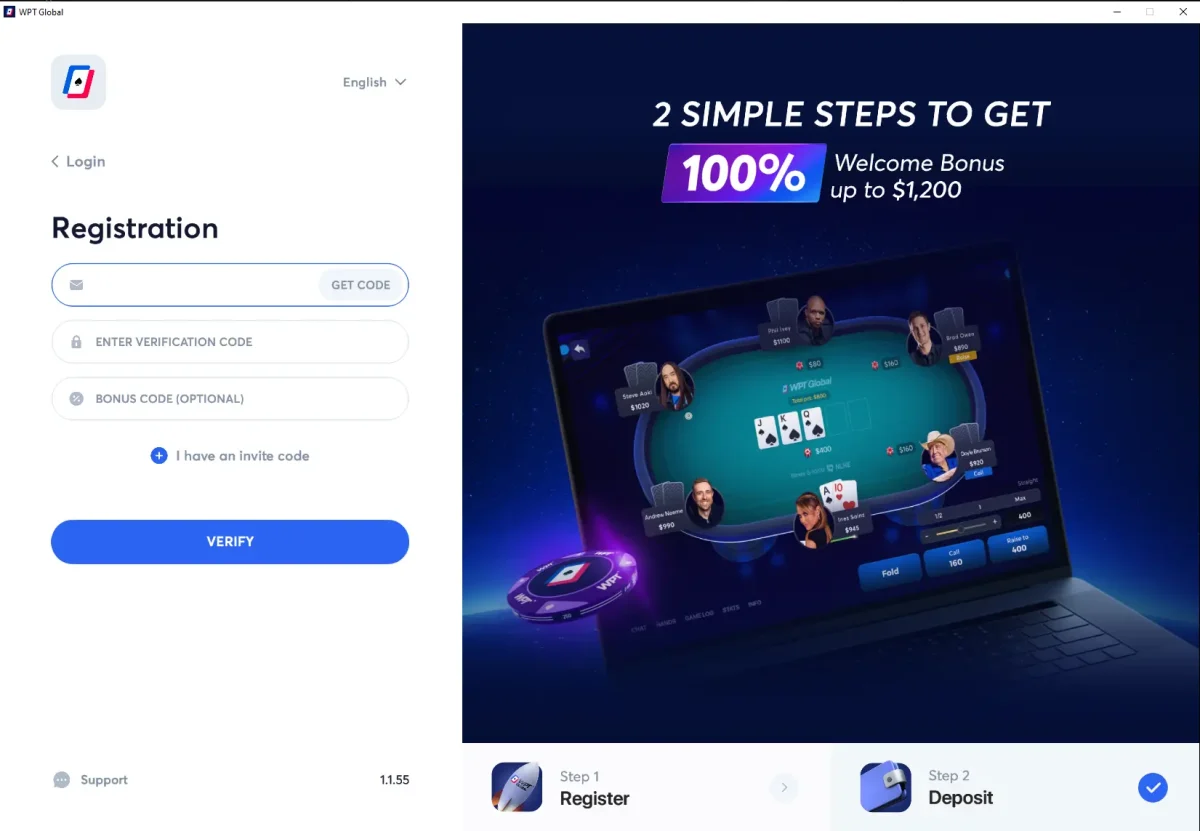 How to Sign-up to WPT Global
The WPT Global sign-up process is straightforward, it takes only a few minutes to complete. You'll be ready to sign in to your account and play your favorite games in three steps. Here is how to sign-up for WPT Global:
Step 1. Delete cookies from your web browser.
Step 2. Visit WPT Global main page by clicking here.
Step 3. Download the WPT Global Poker Client or App: On the WPT Global homepage, you'll see Download Now at the top-right corner. Click it and download the WPT Global poker client or app. If you have an Android or iOS device, click Download Free App Now. Then click Install before signing up.
Step 4. Enter and Verify Your Email: Wait until the WPT Global poker client or app is fully downloaded, and enter your email address. The platform will send a verification code to your email. Copy the code into the website and click Verify.
Step 5. Deposit to claim your first deposit bonus and start playing!
The WPT Global welcome bonus for new players is a 100% match-up on the deposit amount of up to $1,200. As a catch, a player must deposit a minimum of $20 which is quite affordable for almost any player. This automatically unlocks a deposit bonus in $5 increments for every $20 in rake.
For example, you must deposit $1,200 to claim the full $1,200 welcome bonus. If you deposited $200, your bonus would be $200. WPT Global gives you 90 days to clear the bonus. After that, you'll forfeit any remaining bonus. To unlock the deposit bonus, you must play real-money poker games.
Only one sign-up bonus code per person, IP address and/or device is permitted.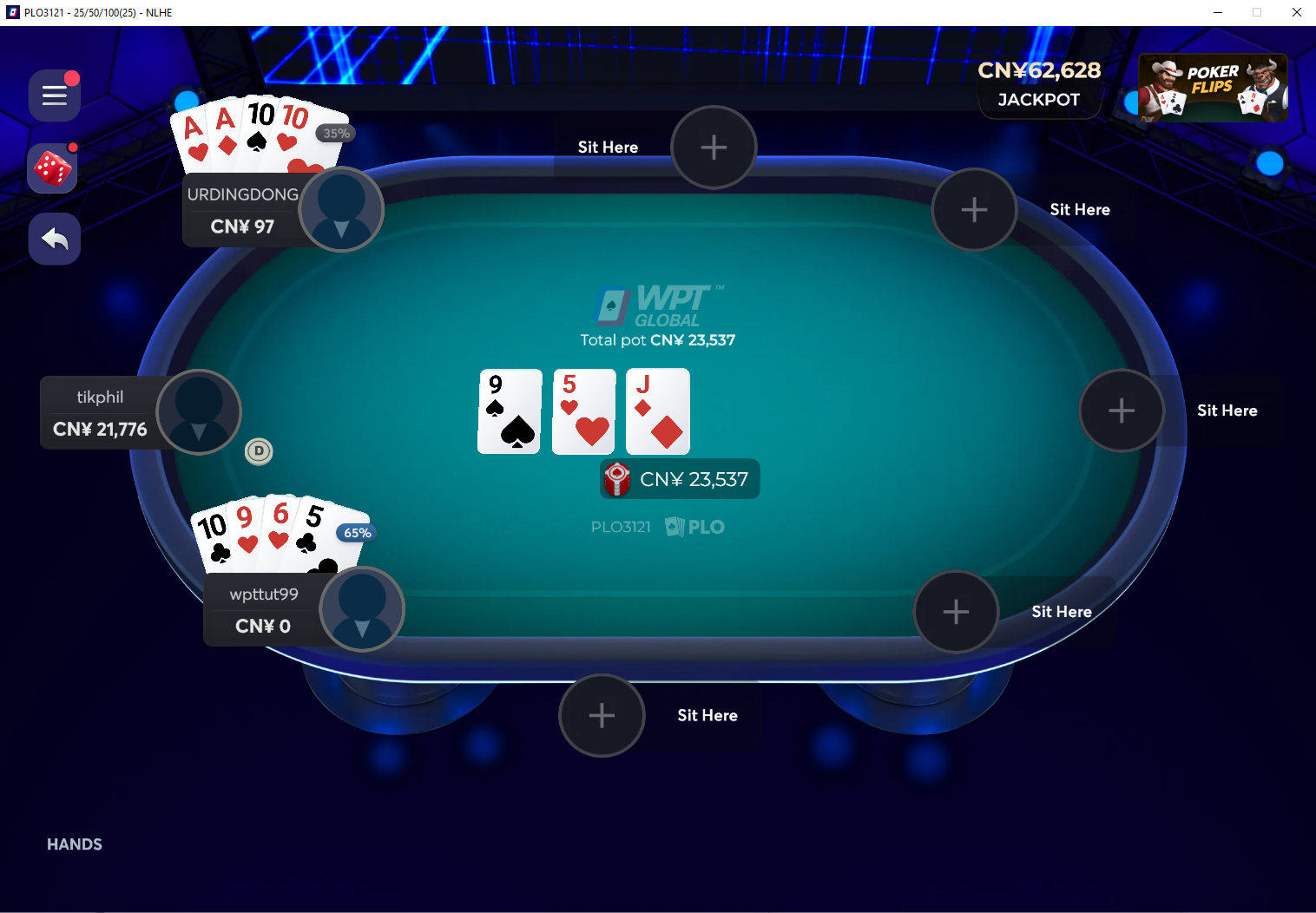 Why is WPT Global so popular?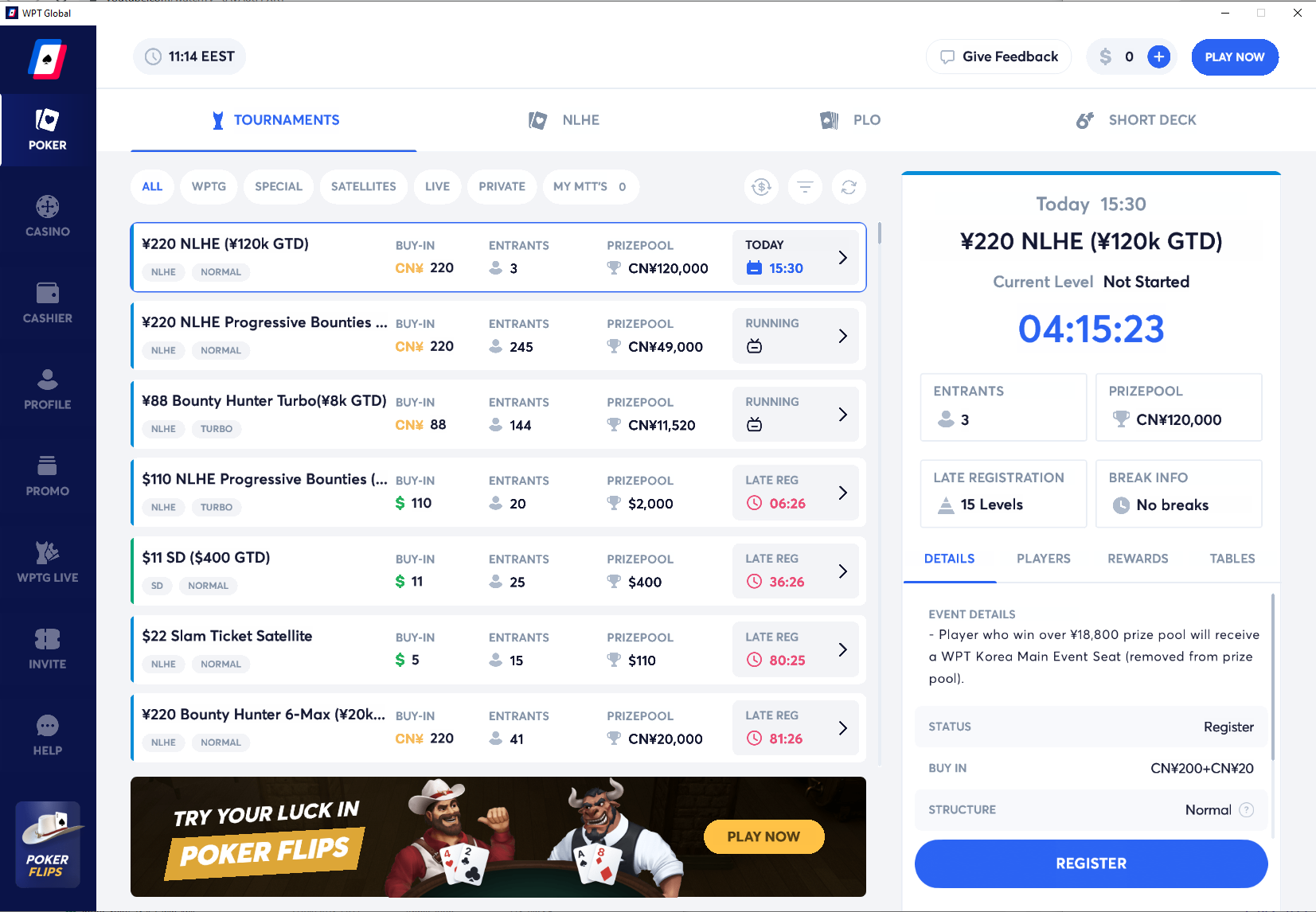 WPT Global has proprietary software that was developed specifically for the project. It is available both as a desktop client and a mobile app. It can work on different platforms, including Windows, macOS, Android, and iOS. Thus, you can use any device you have to play your favorite games on WPT Global.
The user interface is reliable and stable. It has a lobby or home view, where all the available games are visible. Therefore, players can easily pick a game from any of the six categories on the client's top bar.
The UI displays all special tournaments and active promotions in the lobby. With such visibility, players cannot miss anything important.
However, some reviews have reported the presence of bugs that require fixing for the software to work optimally. There's a Yuan symbol (¥), indicating that you'll play games in Chinese currency CNY/renminbi by default. It's possible to change to your preferred currency in the lobby.
Besides a web client, a WPT Global mobile app is usable on Android and iOS devices. The app has a lovely and reliable design. It's also speedy and smooth, with multiple customization options. Players can choose from a variety of avatars, cards, and backdrops.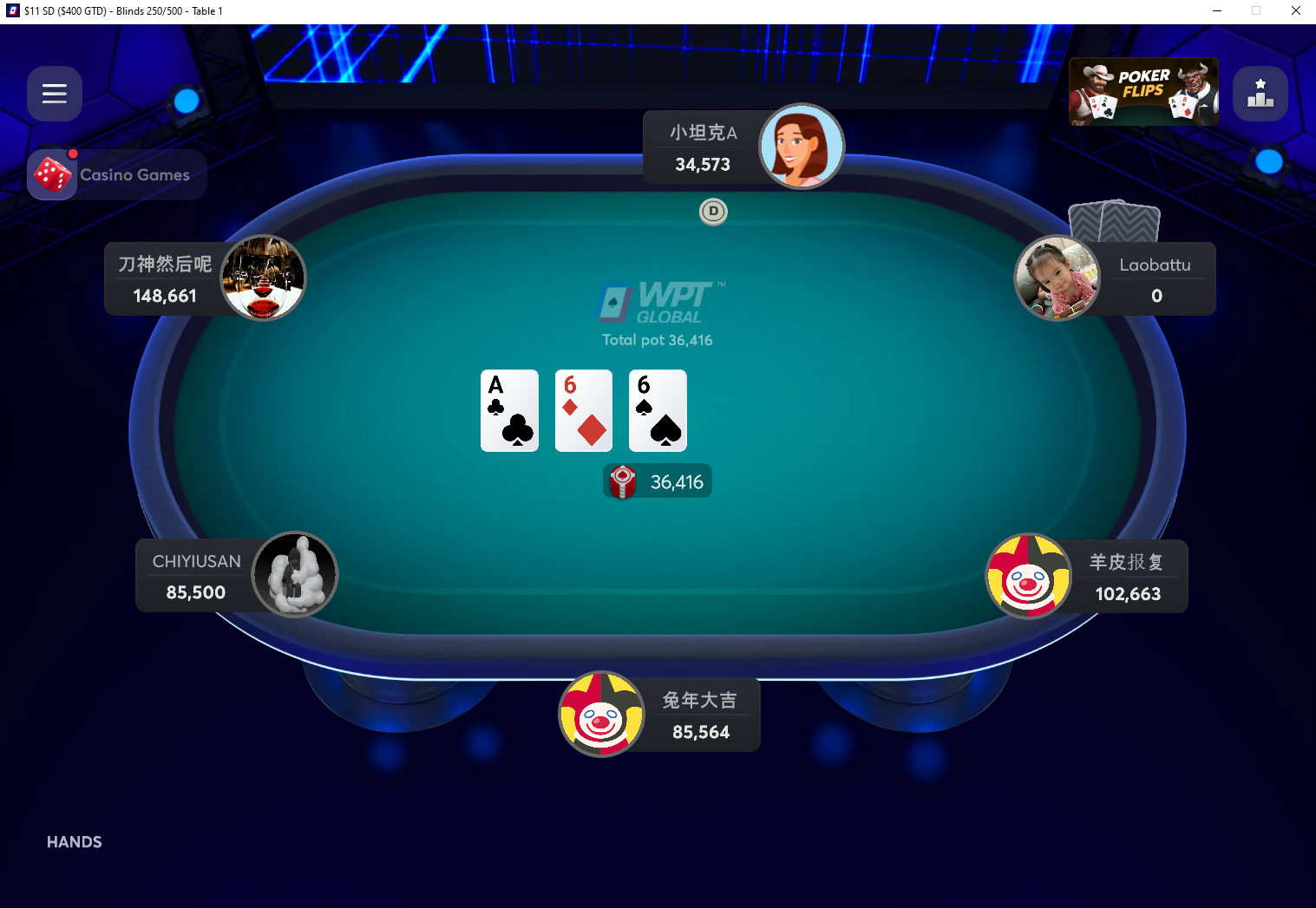 Traffic overview and games
Even though a new entrant in online gaming, WPT Global has unusually high traffic worldwide. Most of the traffic on WPT Global is from Asian countries. There are few or no players from America since the platform isn't licensed to operate there.
It features a variety of games, such as No-Limit Hold 'em, 6+ (Short-Deck) Hold 'em, and Pot-Limit Omaha. Cash tables on the gaming platform are accessible in Chinese Yuan (¥) or USD ($). Thus, you have a wide range (≤ NL2 to $10/20/40) within which you can play.
WPT Global has several games happening 24/7, even though it doesn't feature the biggest stakes games as much. In five-hour intervals, a Bomb Pot table arises, spurring an increase in activity in the online poker room. 
With WPT Global's fast-fold Hold 'em, players can fold their hands quickly and get a new deal quickly. Eventually, WPT Global will add splash games to its ever-expanding platform. Thus, it will be possible to enjoy larger pots and more action on the platform.
One of the most impressive things about WPT Global is its daily and weekly tournaments. Currently, the platform has a $100,000 Welcome Event with generous prizes and a $110 buy-in. You'll get a free shot at the tournament as a new player.
Plus, an MTT schedule consists of PLO and Hold 'em tournaments from $2 to $220. These tournaments offer modest guaranteed prizes of up to $5,000. Popular tournament types include progressive knockouts (PKOs), and freezeouts. 
The $1-for $1-million event is one of the best-value tournaments in online gaming today. You only need to buy in with $1 to get a slice of the $1,000,000 worth of prizes. It runs for several months and offers weekly Day 1 flights, with 20% of the players moving on to Day 2.
Finally, WPT Global also offers Poker Flips, a game that lets players bet on hand outcomes from two computer-generated opponents. You can bet on the winner, the occurrence of a particular hand, or predict a tie, making Poker Flips a nice format for those who like to gamble with poker hands.
Can you use tracking software such as HEM at WPT Global?
No, you cannot use third-party tracking software such as HEM or Poker Tracker on WPT Global. The platform blocks all third-party software and does not provide hand histories. As much as some winning players would find this to be bad news, this keeps WPT Global games soft. Hence, skilled players get substantially more significant profits.

Rake and rakeback at WPT Global
WPT Global has a comprehensive rake structure that works well for both beginners and experienced players who want to beat the games. Here is the rake structure in the poker room based on the stakes:
Micro Stakes: 4% per hand from each pot with 1.5x straddle cap.
Low Stakes: The rake structure for low stakes is 3% per hand with a 1.5x straddle cap.
Mid Stakes: The rake structure for low stakes is 3% per hand and 2-4 players with a 0.75x straddle cap, over four players with a 1.5x straddle cap except in $5/10 the straddle cap becomes 0.5x and 1x.
High Stakes: 3% per hand, 2-4 players with a $20 cap, over four players with a $30 cap
Until October 1, 2022, WPT Global operated the exclusive rakeback deal, which gave players up to 45% rakeback. Since then, it has launched a new fair VIP rewards program for rewarding both active and recreational players.
The company's latest rakeback program is based on several factors and activities at the tables like playing shorthand and starting a new table. Players will get rewarded based on their winrate, game type and how good they're for the ecosystem. The rakeback value is estimated to lie between 4% and 45%, payable when you wish to get paid. 
However, since the new VIP is not offering total transparency, our estimates might be different than the actual numbers you receive. They stand out with the deposit bonus offers though, giving plenty of value to tournament players in particular.
WPT Global has some exciting and rewarding promotions. This WPT Global review provides insights into the promos you'll enjoy from this poker room. For example, when it started, WPT Global had the Influencer Launch Event, through which ordinary players could play with their favorite influencers.
A player had to register with a particular promo code to get a $10,000 freeroll. If you played and won, you would get a free ticket to the second phase, where you would face off with an influencer. In phase 2, you would take home $100,000 if you won.
If you succeeded in eliminating all tournament influencers or hosts, you would get a $2,000 bounty. Therefore, you would receive substantial cash from the Influencer Launch Event.
There are also daily $200 freerolls on the WPT Global platform, where all players can participate without restrictions. Even though the prize pool isn't massive, it's decent enough compared to freerolls from other poker rooms.
Finally, WPT Global allows you to play daily for many chances to win. The platform usually has hundreds of runners, making winning a little harder since you need quite a lot of luck on top of your skills! However, beginners have some opportunities to practice and start building their bankrolls from the freerolls offered.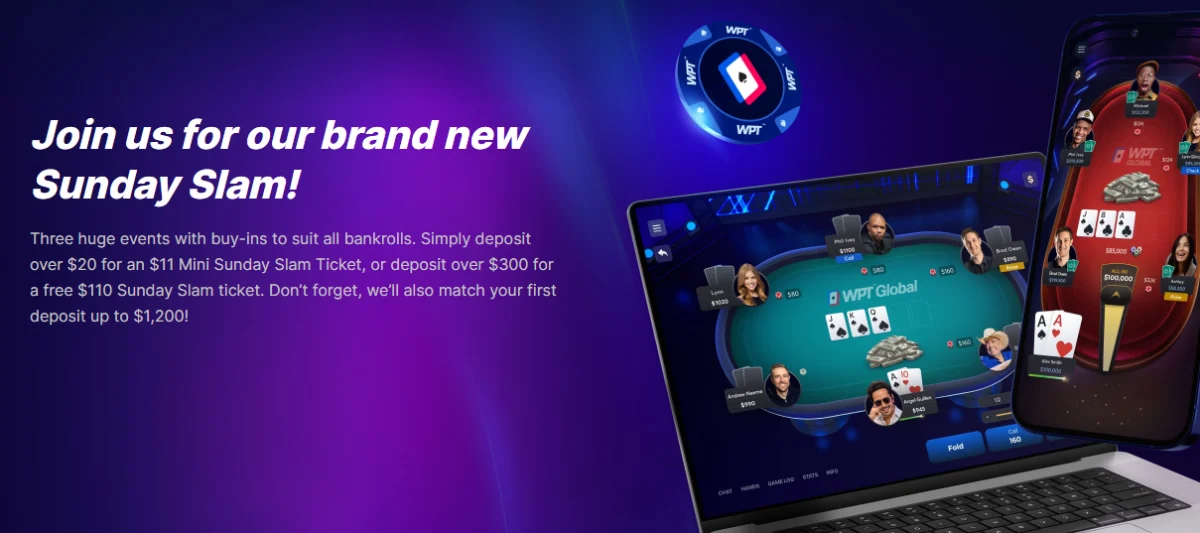 WPT Global poker bonus code
When you sign up through Beasts of Poker, you automatically get a 100% match deposit bonus up to $1,200. As a cherry on top, you get added to an exclusive monthly rake chase which is currently $10,000. To activate the bonus and rake chase, you don't need to use any bonus code but just clear the cookies from your browser and open your account using this link. 
As a licensed poker room, WPT Global requires you to prove your identity and address. You also need to be at least 18 years old to play for real money.
Besides being non-available in the US or Australia, WPT Global has decided not to enter German or Russian markets just yet. They do accept players from many high income countries like Canada and Japan, and clearly have an Asian focus with many players from countries like Malaysia, China and South Korea. Euro countries with unfavorable gambling laws are also left out: Italy, Czech and Switzerland are blocked.
For the full list of restricted countries, check the upper right box at the beginning of this review.
You can make deposits on WPT Global instantly with plenty of deposit methods. However, withdrawals take up to 72 hours to process. They restrict deposits up to a specific limit. Players with verified accounts can deposit and withdraw funds without restrictions. The account verification process involves sending an email with attachments of legal identification documents to [email protected]. 
There are no fees for deposits and withdrawals with a one-time rollover rule. Any deposits that aren't wagered at least once attract an 8% fee – this is super high so make sure to play with your funds before making a withdrawal! Players with account balances exceeding ten times the all-time deposit can only withdraw $5,000 per month. Luckily, the platform has multiple deposit and withdrawal methods to get you into action right away and enjoy your winnings within 1-3 days after requesting a withdrawal.

WPT Global is part of a recognizable brand. It offers a generous welcome bonus of up to $1,200 and has a global audience. Therefore, players can log in and play any time of the day. But, the platform doesn't support third-party tracking software. Although relatively new, WPT Global has high traffic and offers a good cash game and tournament action. Depositing and withdrawing is easy & fast and you can rely on the platform as it's backed by one of the biggest brands in the poker industry. Check the comments below from TheJudas on the games & traffic:
TO BE PUBLISHED BY TheJudas from Beasts Of Poker Pro-Team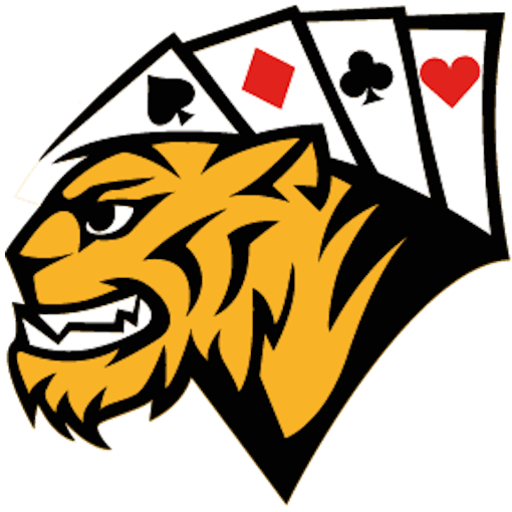 Editorial team curates and publishes in-depth reviews and ratings of online poker sites by using their extensive industry experience. Content is created by both in-house team of experts and outside authority contributors.
Afghanistan, Aland Islands, Albania, Algeria, American Samoa, Angola, Anguilla, Antarctica, Antigua & Barbuda, Armenia, Aruba, Australia (and territories), Austria, Bahamas, Bahrain, Barbados, Belarus, Belgium, Belize, Benin, Bermuda, Bonaire, Botswana, Bouvet Island, British Virgin Islands, Brunei Darussalam, Bulgaria, Burkina Faso, Burundi, Cabo Verde, Cambodia, Caribbean Islands, Cayman Islands, Central African Republic, Chad, China, Christmas Island, Colombia, Comoros, Congo – Brazzaville, Congo – Kinshasa, Cook Islands, Cote D'Ivoire, Cuba, Curacao, Cyprus, Czech Republic, Denmark, Djibouti, East Timor, Equatorial Guinea, Eritrea, Estonia, Eswatini, Ethiopia, Falkland Islands, Fiji, France), French Guiana, French Polynesia, French Southern Territories, Gabon, Gambia, Germany, Ghana, Gibraltar,  Greece, Grenada, Guadeloupe, Guan, Guinea, Guinea-Bissau, Haiti, Heard Island & McDonald Islands, Hong Kong, Hungary, Iran, Iraq, Israel, Italy, Jamaica, Jordan, Kenya, Kiribati, Kosovo, Kuwait, Laos, Latvia, Liberia, Libya, Lithuania, Macau, Macedonia, Madagascar, Malawi, Maldives, Mali, Malta, Marshall Islands, Martinique, Mauritania, Mauritius, Mayotte, Mexico, Micronesia, Montserrat, Morocco, Mozambique, Myanmar, Namibia, Nauru, Nepal,  Netherlands (and territories), New Caledonia, Nicaragua, Niger, Nigeria, Norfolk Island, North Korea, Northern Mariana Island, Oman, Ontario (Canada), Pakistan, Palestinian territories, Panama, Papua New Guinea, Philippines, Pitcairn, Poland, Portugal, Puerto Rico, Qatar, Reunion, Romania, Russia, Rwanda, Saba, Saint Barthelemy, Saint Kitts, Saint Martin, Saint Pierre & Miquelon, Saint Vincent & The Grenadines, Samoa, San Marino, Sao Tome & Principe, Saudi Arabia, Senegal, Seychelle, Sierra Leone, Singapore, Sint Maarten, Solomon Islands, Somalia, South Georgia & the South Sandwich, South Sudan, Spain, St. Helena,  Statia, Sudan, Suriname, Swaziland, Sweden, Switzerland, Syria, Taiwan, Tanzania, The Crimea Region of Ukraine, Timor Leste, Togo, Tokelau, Tonga, Trinidad and Tobago, Tunisia, Turkey, Turks & Caicos Islands, Tuvalu,  United States (and its outlying territories), Uganda, Ukraine, United Arab Emirates, United Kingdom, Vanuatu, Vatican City, Vietnam, Virgin Islands (U.S), Wallis & Futuna, Western Sahara, Yemen, Zambia, Zimbabwe
You're just three steps away from joining WPT Global action!