Winning Poker Network (2021) - Skins & Software Review
Do you love playing poker? Would you love to be able to play your games from the comfort of your house? If this is you, then chances are that you will love the Winning Poker Network (WPN). This is one of the biggest brands for all your adrenaline-fueled, nerve-wracking adventures in the world of online poker.
If you're one of the smart players around, we know that you won't just go for any online poker room. You want the best, and you deserve the best. Here is a detailed overview of this platform's skins and software that will reveal what Winning Poker Network is all about.
Winning poker (WPN) is a brand owned and run out of San Jose, Costa Rica. It started out with its progenitor, True Poker. The platform came to light in 2001 and operated a 3-D poker site on their platform. They were unique in their heyday, but years of stagnation and lack of updates made them lag behind the newer competition.It was still a moderately successful entity and was able to host several services with partner companies on its Yatahay Network. BetCRIS, a known-bookmaker and the aforementioned partner organizations, took over the network in 2011.
The new owners decided to use IGSoft for their poker-client solutions. One of their notable achievements in those early days is how they absorbed players from the failed poker site of Doyle Brunson, Doyle's Room, and into ACR. This was after the domain seizures of Absolute Poker, PokerStars, Ultimate Bet, and Full Tilt Poker on April 15th, 2011, or as it was commonly known then, Black Friday. A few of Yatahay poker network sites were also closed down on May 23rd of the same year due to indictments from the U.S. Attorney's office, an event that came to be known as Blue Monday. They then rebranded to Winning Poker Network (WPN) and decided to maintain their operations in the U.S rights reserved.
Thanks to regular updates and ingenious game-client interfaces, Winning Poker Network has grown to become the second-largest poker network in the country. They have several gaming options including cash games, tournaments, and sit-n-gos.
What are the different WPN Skins
The first thing you need to know here is that the partner sites that work together with the Winning Poker Network are what are referred to as skins. There are a multitude of online poker sites hosted by the Winning Poker Network, but they all use the same software with a few tweaks here and there. While this was done for efficiency's sake, it brought on the added advantage of creating a familiar layout through the various poker rooms, making it easier for players to navigate.
There are a couple of sites/skins available on this network.
This is the Winning Poker Network's (WPN) flagship skin. It is currently the only USA friendly poker room with a $7 million GTD Venom poker tournament together with a progressive weekly held rake race for cash game and Sit and Go, players, all rights reserved. They also boast high tournament guarantees, as well as ensuring efficiency is maintained in its operations through quick payouts and no-nonsense deposits.
Lobby: The poker lobby and its menus were designed to be easy to move around in. Everything has been designed for increased ease of use by customers, from selecting tables to identifying the right games and buy-in/limits for you. There are filters to help you do this quickly.
Player Promotions: If you think all poker websites are the same, then you clearly haven't tried Americas Cardroom. They go above and beyond the competition in a lot of aspects. For for instance, day 1 debutants get to have a red-carpet Welcome Bonus.
Another offer available is the 100% bonus that goes up to $2000, offered on your first deposit; the use of any of their 60+ cryptocurrency options guarantees a 200% bonus of up to $2000. Some of the other promotions exclusive to ACR include:
The Online Cage
It is a nosebleed cash game in the poker room that happens every Wednesday at 7 pm ET. This time-based tournament format game requires a $1050+50$ buy-in and lasts for 5 hours. With every hour that passes, the blinds increase. The chips the player possesses at the end of the game are converted to cash.
Jackpot poker
ACR is part of a few US-based online poker networks that offer this captivating 3-person Hyper-Turbo Sit and Go game. Here, players can make big bucks with only a small initial investment. Before the start of any tournament, the prize pool is randomly decided. Just imagine playing for $5000 using a $2 investment, or paying a $40 buy-in, and play for up to $100000.
The Beast
All cash game grinders in the house will love to hear this. It is a weekly-held rake race that awards tourney tickets and cash prizes to the lucky winners. This outrageous offer is not even part of the widely successful VIP program. It costs the player nada as part of the rake is channeled to the money leaderboard.
More cash can be made with higher placement on the rankings, which is as a result of an increased number of hands played by the player.
Cashier: ACR has some of the best payment methods available. This means you aren't limited by currency and can access these games from anywhere in the world. The cashier portal increases your ease of moving funds across accounts.
Using the cashier tab, you can also see how many points they've managed to accumulate throughout tournaments and games, as well as money available in the account. There are also deposit and withdrawal buttons with an additional 'reverse withdrawal' button present to cancel mistimed withdrawals.
Some of the deposit options include credit cards, insta-debit, person-to-person transactions, and over 60 cryptocurrencies. While the cashing out methods include: prepaid debit cards, bank checks using mail, e-wallets, pick-up money transfers, and cryptocurrencies.
Rakeback: As you pay rake in poker, it's important you get something back as well. The ever-flexible ACR offers 100% first deposit bonuses to new players with an extra of 20%. This bonus expires in 60 days. In addition to this initial bonus, players who make deposits of $25 or more gain 20 cards. These cards are to be used over the 20 days after the first deposit. If a player doesn't log in during one of these days, the card disappears. Each card gives a player a random figure between $1 and $7 for the Jackpot SNG.
Players earn Rank Points (RPs) in cash games, with qualified rake amounts, which help determine the rank. Additionally, you may also receive said points from tournaments where some arbitrary fees are paid.
Furthermore, you can also rank up thanks to the mechanism that is the ACR loyalty program. Here's how it works. One joins this program as soon as they start playing for real money. This player loyalty ranking system has five levels: General, Colonel, Major, Captain, and Lieutenant. ACR uses the dealt rake system to calculate rewards. These military rankings are each linked to a preset point multiplier to achieve points other than RPs, called Combat Points (CPs). CPs can be used to redeem prizes in the ACR store.
This skin is another popular on the Winning Poker Network (WPN). It is another site that will let you play with a lot of players based in the United States.
Lobby: Everything on offer will be displayed in the Black Chip Poker lobby. To start off, go to the online cashier and convert your funds into the game-usable format. After doing this, explore tournaments and ring games for high-adrenaline, high-stakes fun.
Player Promotions: We all like a few treats every now and then. Black Chip Poker knows this, and this is why they have a few regular promotions that'll be of interest to high-stakes players everywhere. In addition to the 100% debutant bonus, new players also get 4 tickets to partake in the weekly $250 welcome freeroll.
They also have the very popular promotion. This is a fast-moving, 3-person, Turbo Sit and Go tournament. You can earn 2500 times your buy-in investment in minutes and earn up to $100000. As if this wasn't enough, there is a point system in place that awards cash prizes worth thousands of dollars to those with the highest points. You can gain these points from a Sit and Go tournament, On Demand tourney, or in the Jackpot Poker game.
Rakeback: Its a program can be as lucrative as that of the ACR. If you play your cards right, there is a lot you can get out of it in the long term. If you're a part of the Black Chip Poker loyalty program, for instance, you can gain up to 60 % of indirect rakeback by acquiring Benefit Points. The bonuses a player garners is directly linked to their VIP level.
As with Americas Cardroom, BCP debutants' initial deposits can have you gaining 100% bonuses for up to $2000. However, you have 60 days to clear this bonus. You can also boost your poker rakeback using two weekly races called the SitnCrush Race for SNG players and Beast Race for cash game players.
Cashier: There are a few deposit and withdrawal options for potential players to look forward to using. On average, a withdrawal takes between 24 and 36 hours. It is preferred to transact using bitcoin or other cryptocurrencies. EcoPayz is an e-wallet provider that the Winning Poker Network (WPN) also strongly approves of.
Poker King has been gaining traction over the years as they are a site focused on carving out their own niche using specially tailored services. It ensures fairness and honesty is maintained through stringent regulations and state-of-the-art technology.
Player Promotions: Poker King treats their players right, as seen in the 100% bonus given on the initial deposit; this bonus is issued up to $500. If you're hard up on cash, then this might be the skin for you as you can receive a bonus for a minimum deposit of $25.
PK has an incredible array of ongoing and additional promotions. For players that prefer the cash game, they have The Beast rake race. Here, players can win tournament tickets for simply playing and cash prizes for winning. Points will also be earned regardless of whether the game was lost or won.
The Sit and Go fans shouldn't feel excluded as they have their own special Sit and Crush race. Like The Beast game, participation over winning is the name of the game, with tournament tickets there for the taking. However, winning tastes good too, as there is still cold hard cash up for grabs.
Tournaments: Poker players are adventurers at heart. This is why Poker King has several tournaments that will surely sate even the most competitive of players. The various tournament types include the fashionable Bounty format, as well as the Turbo and Deep-stack formats.
It is also quite common to find guarantees on the rise with their guaranteed weekly prize funds bumped to a staggering $3.8 million! Poker King loves its players, and players love Poker King. You can see this in the much-loved Mini Online Super Series (MOSS) that boasts a whopping $2.5 million in prizes. MOSS stretches across 150 tournaments and has two main events of $250000 GTD each.
Rakeback: PK is a bit similar to other skins in that tasty rakebacks for players depend on their acquired VIP status. It increases the more your play games and earn points. To keep things interesting, you can gain extra rakeback by taking part in the exclusive $25000 YPD Points Rake Race.
Cashier: Like BCP, this site also puts deposit/withdrawal emphasis on known cryptocurrencies, most notably Bitcoin. Other methods that are recommended include Mastercard/Visa, ecoPayz, and Skrill/Neteller.
This list would have been incomplete if we hadn't talked about True Poker. It is a leading site on the Winning Poker Network (WPN) and has packages that will attract all kinds of players, whether they love the cash tables, multi-table tournaments, sit and gos, or any combination thereof.
If you've been in the game for a while, or you're just keen on getting your money's worth, then you undoubtedly know the positive impact of. After you've signed up for the unique rakeback deal, you will have 27% of your payment returned. It is important to note that this deal has no expiry timeline, nor is it limited by a minimum value requirement.
Welcome bonus: In addition to the rakeback, there is also a welcome bonus on the first deposit. This figure stands at 100% of your deposit's size up to the maximum amount of $1000. After your deposit, you'll be able to earn $1 of this bonus on the condition that you accumulate 27.5 Award Points for the next 60 days. Earning points as easy as you earn 5.5 points for every dollar raked or handed over in tournament fees.
Promotions: True Poker has your back and offers not just the new player bonus but several other player promotions. These include the Beast, Sit & Crush, and reload bonuses.
Cash games: Poker games like No Limit Texas Hold'em and Pot Limit Omaha will be sure to attract the interest of both seasoned players and micro-stakes novices. For both of these flop games, stakes can run from as low as $0.01/$0.02 to $50/$100.
Tournaments: The regular tournament schedule hosts inexpensive tournaments like the $.11 + $0.01 Survival Mode $20 assured, and also the high-end $1000 + $50 Extreme Tuesday with $70000 assured. The weekly event to look out for, however, is the Sunday Special; a $200 + $15 tournament with an assured prize pool of $150000 at the very least!
What is WPN Software like
Winning Poker Network (WPN) uses poker software provided by IGSoft-it's a Bulgarian-based company. It also employs customized 3d software for a better experience. The software has come a long way since its Enet Poker days, with an easier-to-use lobby and a new table design being some of the changes that were part of the system overhaul. It receives upgrades and updates on a regular basis to ensure the quality of the interface and the games offered is impeccable.
Originally, the software was designed to operate using the Windows Operating System. However, IGSoft is working to create a fully functional browser version of the 3D software that will be available to the Winning Poker Network as well as other clients such as Betcoin and Private-Table. Furthermore, in a bid to reach more players, Winning Poker Network (WPN) has launched the Mac software download. It is still in its beta stage, and more improvements are expected to be incorporated into the new system.
What are the Software Features at WPN
Any software is only as good as the features it offers its users. People like having options. Some of the features available include:
Nothing compares to the rush of putting everything on the line and hoping for the best. You can live life on the razor's edge using the Double or Nothing feature. Let's simulate a situation for you to show you how it works. Imagine you've won $500 from a $2 or $4 cash game and decide to cash out.
You have a chance to double your winnings using the Double or Nothing game. Alternatively, if you have enough funds in your account, you can use this feature to wager what you've lost for a chance to get it back. The game consists of a deck of 54 cards that has 2 jokers included. All you have to do is guess whether the overturned card is black or red. Guess right and you win, guess wrong (or land on a joker) and you're out!
Making fast decisions where your hard-earned money is concerned isn't easy. This feature was created with this in mind to give you enough time to make a decision you're comfortable with. This revolutionary technology lets you ask for more time, in addition to that already allocated. You can do all this with the press of a button. It's worth noting that the button prompt will appear once half the time left to play is gone.
The rules behind its working change depending on the game being played. The timebank can only be used for tournaments once, and it doesn't replenish once it's over. Multi-table tournaments, on the other hand, let you refill your timebank at the final table. For every ten hands played in normal cash games, an additional second is added to the timebank.
It's like the innovation team at Winning Poker Network doesn't sleep. Their latest upgrade on the game makes sure no waiting is required to play. This maximizer feature will find you up to ten games at any time, making sure the time you've dedicated to playing is used for just that.
As players ourselves, we understand that it's difficult to play just one game in a network that has a ton of tables available at peak times. With the latest upgrade, Winning Poker Network (WPN) can let you play up to 24 games at the same time! Talk about multitasking. While in the lobby menu, double-click on the tables you want, take a seat and begin playing. There are two layouts offered for easy visualization of your gaming frontiers. These are the table cascading and table tiling formats.
The great features of Winning Poker Network's technology is that you can register late for just about every tournament. We know that you're busy with your job, family, or other commitments, and you might not always make it home in time to play in your favorite tournaments. Depending on the tournament's structure and buy-in format, this tool will let you register late for up to 3 hours of tournament play.
This feature's job is a little straightforward; you can automatically buy into ring games without using the buy-in window, regardless of the stakes you're playing for. All you need to do is set the buy-in preference of your choosing, and you're good to play.
It doesn't matter if you're playing a tournament or cash game, full ring or shorthanded; you can now choose the seat of your choice at every table. This preference will then be saved in your settings for all poker rooms played in. Other prominent features that speak volumes about the software's usability and sophistication include the railbird, tournament tickets, avatars, spin to get in, straddle tables, auto top-up, progressive payouts, raise methodology, synchronized breaks, hand for hand, and the final table graphics.
There's nothing worse than feeling scammed. It is for this reason that the Winning Poker Network (WPN) uses a random number generator (RNG) that's trusted and reliable to shuffle cards. Their system has been confirmed by iTech labs to deal cards in a statistically random and unpredictable manner.
Being one of the most successful open online poker networks available, Winning Poker Network (WPN) deserves every single positive review it gets. From the deposit methods to good traffic to the actual game experience, it's certainly worth the hype.
In terms of poker traffic among other industry leaders, it ranks second in the whole U.S of A. It is a network dedicated to making you money and ensuring you have a great time doing it. The time and effort put into its aesthetic, utilitarian, and security facets can be seen as clear as day.
Winning Poker Network FAQ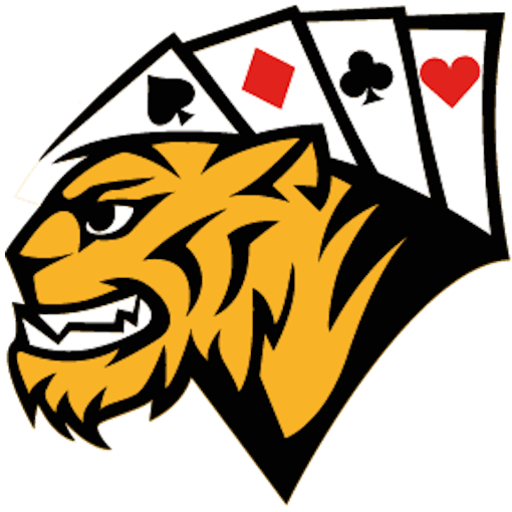 Editorial team curates and publishes in-depth reviews and ratings of online poker sites by using their extensive industry experience. Content is created by both in-house team of experts and outside authority contributors.