If you're looking to accept a casino bonus, it is vital to understand how wagering requirements work. We've put together a manual explaining all the necessary information you need. Let's get started:
What Are Wagering Requirements And How Do They Work
Online casino bonuses are favored among punters. Gambling promotions enable players with a better starting position and make their account balances much healthier. Hence, players use bonuses as a tool to keep their winning streaks going. Simultaneously,
bonuses
help players to win more. However, these incredible casino perks come with specific restrictions. After all, we are all aware casinos and
online poker sites
are not a charity but a very lucrative business. As a result, when you encounter an appealing online casino bonus, it will most likely come with specific wagering requirements. The necessity of these so-called playthrough conditions is a divisive question that splits opinion between punters. Therefore, in the lines that follow, we'll explain everything about these wager conditions
What Are Wagering Conditions
Newcomers typically confuse the terms wager and wagering requirements. Whenever you place a bet on any casino game, you've made a wager.
On the other hand, online casino bonuses are a subject of playthrough requirements. In other words, these playthrough conditions represent the number of times a player needs to place a bet before becoming able to withdraw their winnings.
After completing these conditions successfully, only then would players be able to turn the bonus into real money. Otherwise, players will not be eligible to collect their winnings if they previously claimed casino promotion.
Calculating The Conditions
Let's say you've decided to accept a welcome bonus with a 200% match reward, which comes with 10x wagering requirements. Furthermore, let's say that you've decided to deposit $25. As a result, your balance will be $50. Now, we got to the most critical question. How can you know the amount you need to wager to become eligible for withdrawal?
By multiplying your total balance amount and the playthrough conditions, you'll determine how much you need to wager. Following this example, we'll multiply 50, which is the balance you have after claiming the bonus, and 10, which are our wagering conditions in this case. As a result, we can conclude you would need to have at least $500 to become able to withdraw your winnings.
Cash Reward With Free Spins
After claiming the free slot bonuses, you must meet the conditions based on how much you win. For instance, let's say you've got 30 free spins with a 10x playthrough requirement and won $10.
By multiplying $10 with a 10x wagering condition, we conclude you need to wager $100 before becoming eligible to collect your winnings.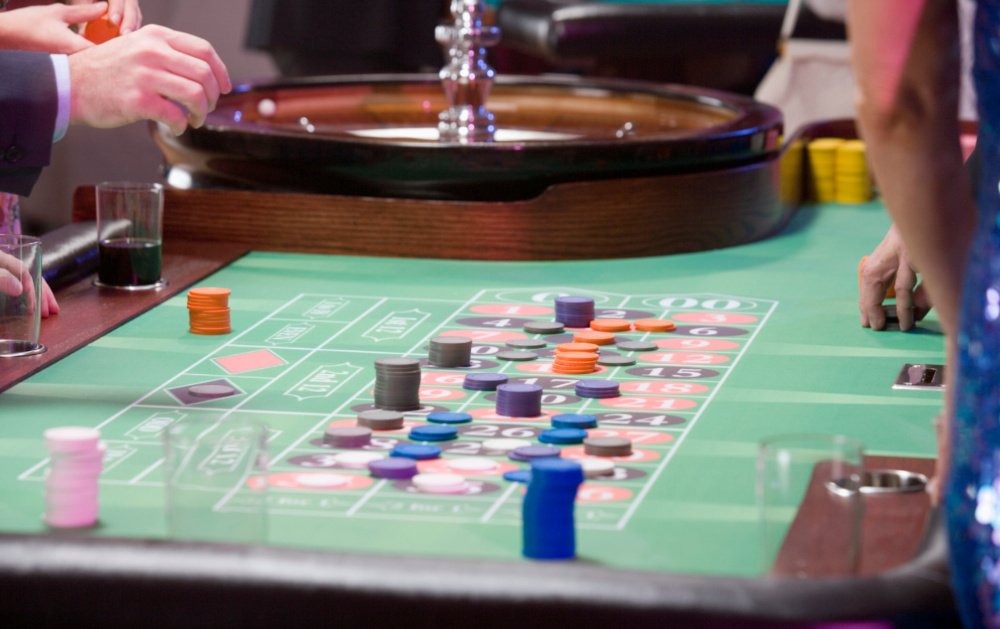 Why Casinos Offer Playthrough Conditions
As we mentioned earlier, the casino industry is highly profitable. Moreover, it would hardly remain so if they distributed bonuses to all players, without any wagering requirements.
Hence, casinos use promotions to make their platforms more appealing to players. Playthrough conditions serve to protect their business from losses.
Of course, some restrictions are more acceptable to players than others, which varies between different venues. For this reason, we always suggest players pay special attention to T&C to avoid potential inconveniences. Punters should always accept those bonuses whose playthrough terms seem the fairest.
Are There Wager-Free Bonuses
Of course, not every bonus comes with restrictions. Sometimes you will come across casino promotions that don't have any playthrough conditions. Truth be told, there aren't many such casinos today. However, it should be noted that this case is not a unicorn and that sooner or later, you'll encounter wager-free bonuses.
In that case, whatever you earn, you can keep. Just keep in mind that such promotions may be limited in time. Therefore, we again advise you to read the terms of use carefully before accepting any bonus offer.
How To Overcome The Wagering Conditions
There are always ways to end up out of the casino as the winner, no matter the restrictions. The best way to win despite wagering requirements is to deposit more. The logic, in this case, is clear. The more money you have on your balance, the more your betting power increases. As a result, mathematically, your chances of winning with the bonus increase significantly.
On the other hand, you can always opt for games with a higher RTP. Return To Player is presented as a percentage and expresses the Player's chances of reclaiming money by playing the same game. In other words, if the game has 98% RTP, that would mean that for every $100, you can to get $98 in return. Choosing games with a high RTP can significantly improve your chances of walking out a winner.
Games With The Highest RTP
In the lines that follow, we'll list a few games that have the highest RTP. By playing these casino games, you'll have the best chance of meeting wagering conditions.
Similar to other table games, like poker, blackjack requires strategy and a lot of experience. Also, blackjack is known as a game whose RTP is among the biggest. The good news is that by memorizing different charts, you can increase your chances of winning despite wagering requirements.
Baccarat - Between 89.64% And 98.95%
Depending on which version you choose, your chances of winning will be higher or lower. What's more, you don't have to be an experienced punter to enjoy this game of chance. However, overcoming different baccarat tactics would improve your chances of winning this game more often.
Hence, if you're looking for an easy way to earn money from this game, try searching for baccarat strategies online. Also, we recommend playing the Banker Bet version of the game, as it comes with 98.95% RTP.
Jacks or Better Poker - Up To 99.54%
If the cards are up to a skilled and experienced player, this game can have 99.54% RTP. In other words, mastering the
strategy
aspect allows a skilled player to have complete control throughout the game.
Online casino bonuses keep players' bankrolls thicker and help them land more wins. Yet, virtual venues also look for ways to protect their business from going red. Consequently, wagering requirements serve casinos as a safety fuse. By implementing playthrough conditions, virtual gambling establishments look to prevent players from abusing bonuses, but on the other side, offering punters an opportunity to win more. To avoid any inconveniences, we thoroughly recommend you read T&C and make sure you're accepting fair and realistic wagering conditions.