Rakeback deals for the clubs:
Available games and formats:
Getting Started is Super Easy
For this you need a BTC wallet or Skrill, in case you do not have one, please see our RECOMMENDATIONS to set up one to manage your deposits and withdrawals.
You never want to miss on good action and one way to avoid that, is to have a list of all the Upoker clubs at your disposal. Send us your info through our contact form and our poker rooms manager will contact you personally to get the best deals. That way we can get you the best and most personalized deals possible.
Upoker is the latest private poker game app to burst out on to the Asian poker scene. Upoker has quickly garnered a lot of popularity not just in Asia but other regions of the world as well. If you're familiar with PPPoker, you will instantly understand the interface. Upoker is created by Chinese developers and is based on the same lines as PPPoker: a great interface, robust backend and detailed stats for players and agents alike.
If you're hearing about PPPoker, Poker Bros or Upoker for the first time, don't fret, we've got you covered. Getting back to introduction of Upoker, they aim to decentralize poker and disrupt the traditional poker room – punter arrangement found on most online poker rooms. Their slogan is 'Bigger, better, poker' which promises quite a lot for the poker game experience! Upoker is a mobile poker game app which essentially operates in a closed-pool, play-money, private playing environment. On Upoker, players play through agents and the chips hold no value. However, there's more to it!
We're constantly looking to find new clubs with juicy action for our players at Upoker, Make sure to ask us about new clubs available when you join. For those players who are used to playing on major online poker sites, Upoker is a also a good place to start exploring the games on mobile poker apps. This is due to the fact the UI of Upoker allows easy multi-tabling and our clubs offer multiple game formats to suit all tastes. Poker industry is changing rapidly and mobile poker is here to stay – it doesn't make sense to miss out on it!
So, how does everything work? Since Upoker isn't your typical poker site, we've broken down everything in a Q & A format to explain everything to you in this Upoker app review.
Upoker Player Journey in 6-max Hold'em & PLO (2020)
''Give me six hours to chop down a tree and I will spend the first four sharpening the axe''
What's the equivalent of sharpening the axe before chopping down a tree in poker, i.e. trying to beat your opponents to the maximum possible? You've guessed it – it's choosing where to play. And that's where my Upoker poker journey started on 22th of March, having all the time for playing poker, only visiting a supermarket twice a week… and going for a run to get some fresh air from time to time! Other than that, I'm pretty much online all the time. As the headline hints, I chose to login & start my poker journey at Upoker.
Having experienced some mobile poker apps like PPPoker and Pokio, Upoker was not a totally different animal to me. It is actually somewhat similar to those other apps. I've included an outlook on the games, traffic and especially the poker game experience – let's go back to the Sunday when I first opened the mobile poker app:
So I start out by applying to two different clubs called Breeds and Poker Hero. First, I install the poker app on my iPhone 8, and later on my PC as I thought I'd rather be able to play on Upoker whether on the move or at home. I make my first deposit through a bitcoin transfer. As a side note, my deposit is guaranteed 100% by Beasts Of Poker. This is always a great benefit when you try out a new club or mobile poker app.
I jump at the cash games tables with blinds of approx. 0.3USD/0.6$ and 0.6/1.2$. When I click to see the VPIP% of different players at the tables, I find several between 60-85% – not a bad start! I open a few more tables to get more hands per hour, as Upoker allows you to play up to 4 tables at once. There are fireworks everywhere: chips being moved back and forth, players throwing emojis around, sick bluffs being pulled off and the clock is barely past the noon time. Poker Hero is a club with origins in Thailand, so the majority of poker players at their tables come from Asia. 
I continue to play the loose Hold'em games with blinds 0.3USD/0.6$, 0.6/1.2$ and 0.9/1.8$. Suddenly, I start to lose some crucial big pots. I run KK into QTo on Q86r flop for 170bb's each and it's a T on the turn to give my villain two pair. Then I hit middle set on KQ6cc and 3bet the flop, only to see the turn flush draw being completed with less than 40% pot-size effective stacks left. So I go broke on that one too. While this is just standard variance, in Holdem it tests your patience a bit since you're probably facing a long stretch of bad & mediocre hands before putting your stack in again. I think to myself: 'Why not try some Omaha on Upoker?' And so, Omaha it is!
I jump at the first table where they have a free seat at. Oops, it's 6-card PLO. But hey, there's a first time for everything in poker – including Omaha with 6 cards, so let's go! One hand later I'm one stack poorer, and play for a little while at that table. I make the transition into 5-card PLO, which I at least think I know the basics of. So, I sit on a 0.6/1.2$ table of HU PLO5 and a maniac sits down with me. At the same time, I also open a ring game table with blinds of 1.5/3.0$. This time I manage to run good. I play a few more hands of the HU before deciding to call it a day. As I've now tried pretty much all the cash game formats, I decide to check out the poker tournaments next weekend on Upoker!
Now what are the differentiating features (besides straddling, the table chat, the player stats being visible with 1-click which can also be found from some other apps) that made me go into a play-frenzy for 5 days on Upoker? The two most important features in my opinion are:
Proper timers for each street
While the games are good also on PPPoker, what I missed there was enough time to think before making a decision which button to click. On Upoker, you have a 15-second timer for each street, which is plenty for a mobile poker app. Playing 4 tables with a proper timer like this is no problem!
In case you want to have even more thinking time at the tables, you can also purchase a VIP status for some additional time banks.
Good multitabling features
Upoker allows you to play 4 tables at once, which can at times get you quite busy if you have a situation developing at more than 1 table simultaneously. How to decide where to put your attention? Upoker has solved this problem by showing you the starting hand you're dealt at each table on the top of the screen. This way you can see whether you're in a hurry to play a premium starting hand at another table, or if you can just play out the current hand while a trashy starting hand at the other table goes into the muck in case you don't click anything in time. 
You can also hit the pot-button on the betslider at a PLO table, or the all-in button at a Hold'em table. Overall, the multitabling feature for a 6-max Hold'em or Omaha player is definitely above average.
To sum up this poker journey, I would say Upoker is both a ton of great action and fun at the same time. You can play Omaha with up to 6 cards, but if you prefer to stick with just two and play Holdem, there are plenty of tables running also during daytime in Europe. In fact, I liked Poker Hero so much that I never even tried out the other Upoker club! The weekly rewards are decent as well, if you play any volume on a weekly basis. My recommendation therefore as the club to start from is Poker Hero, where you can get 40% rakeback.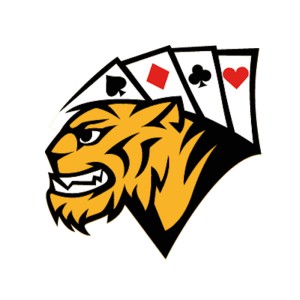 Beasts of Poker
Editorial Team
Beasts of Poker Editorial team curates and publishes in-depth reviews and ratings of online poker sites by using their extensive industry experience. Content is created by both in-house team of experts and outside authority contributors.
Upoker FAQs
Is Upoker legit or rigged?
Upoker has been issued a 3rd party Certificate of Integrity from GLI. When you sign-up on Upoker through Beasts Of Poker, your deposited funds are also 100% guaranteed.
Where to download the Upoker app?
You can download the Upoker app by visiting their official website at https://www.Upoker.net/. Click a download link from either Google Play, App Store or Windows.
How to install the Upoker app?
Installing the app is fast & easy. Just download it from Upoker's website and install it like any other app on your smartphone. We recommend turning on the automatic app updates so that you always have the newest version of the app on your phone.
Is Upoker available to players from the US, UK, Canada, and Australia?
Poker players from all over the world are welcome to join the Upoker community and clubs. Just register an account and choose your username to get started!
How do I make my first deposit and withdrawal on Upoker?
All payments on Upoker are handled through agents. You can get in touch with us on Telegram at @beastsofpoker or email at [email protected]
Is my deposit safe at Upoker?
Beasts Of Poker guarantees your deposits 100% on Upoker should any problem occur with the club. We have sourced our club owners & contacts on Upoker carefully and work only with reputable ones who have a clear track record of payouts. By providing 100% money guarantee on deposits, we want to give our players a piece of mind for playing on Upoker.
What is the minimum deposit on Upoker clubs?
$200 is the minimum deposit for all the Upoker clubs you can access through Beasts Of Poker. Get in touch with us on Telegram at @beastsofpoker or email at [email protected] and we will clarify the terms & conditions for starting to play on Upoker.
Can you play on Upoker with a PC?
Yes, Upoker has a dedicated software for Windows that you can download on their website.
Can you play on Upoker with a Mac?
Unfortunately not yet if you're using the Mac OS client. Advanced users can run the Upoker app through Windows via Bootcamp. With that setup, you can install an Android emulator and the Upoker APK file and start playing on Mac.
How to get the Upoker APK file for Android?
Just quickly visit Upoker's website at https://www.Upoker.net/ and download the APK file from the Google Play link.
Can I play on Upoker for free?
You can view the tables and check the action before making a deposit. The level of play on Upoker is softer than on traditional online poker sites, which is why we recommend jumping right in to test the waters at real money cash games and tournaments.
What makes Upoker unique among mobile poker apps?
If you're looking for a smooth poker game experience, Upoker has a state-of-the-art user interface with great features for both desktop and mobile. Multi-tabling features work smoothly with their app and finding soft clubs to play at is no problem.
What are the highest stakes played on Upoker?
On Upoker, there are stakes as high as NL5000 and PLO5000 running at peak times. To get access to high stakes tables, feel free to get in touch with us on Telegram at @beastsofpoker to start playing.
What is a Upoker agent?
Upoker uses agents who act as contacts between the clubs and players. As a poker player, you need an agent to join the Upoker clubs and make deposits & cashouts.
Does Upoker allow HUDs?
3rd party HUDs are not supported officially by Upoker. You can view some of the basic stats for each player at the poker tables.
What bonuses does Upoker offer?
Besides getting a generous rakeback from all hands you play, you can win a bad beat jackpot at the tables. You can check the bad beat jackpot hand requirements for each game format inside the Upoker app.
How many players play on Upoker?
There are hundreds of different clubs and tens of thousands of players who play on Upoker. The most active Upoker clubs have over a hundred tables running at peak hours.
Is Upoker good for recreational players?
Yes, you can find games with great action on Upoker. Recreational players don't get targeted on Upoker the same way as they would on traditional poker rooms, since 3rd party trackers and HUD apps are not supported by Upoker. Join some of the Upoker clubs through Beasts Of Poker to try out the games!
How can I contact Upoker support?
You can contact Upoker customer support team directly by email at [email protected] or use the player care inside the Upoker app.
"UPoker is very similar to PPPoker. The interface is a bit better, and if humanly possible:so is the action. The choice of clubs or the number of running tables are not as high as on PPPoker, but the site is growing fast and when the action arrives – you can be sure it's worth it. What we are witnessing in online poker is a gold rush caused by new app-poker games. Get there in time and thank us later. May the good run be with you!"

- Beasts Of Poker Pro-Team