''Millions of years ago, a small meteor hit this earth and brought an ice age as a result. Even the mightiest of T-rexes back at that time were brought to mere skeletons, with no chance to escape their fate. Now it's the time of humans, and we like to play games. Some people play the social games, others play games of strategy.
What is it that you're the best in the world at? That's why I choose the latter. I don't lie to myself and I never hold on to a loser. First I figured out the sharp action, who were the sharks with a plan, the guys who were true grinders. Took all the guesswork out of it. I mimicked them, I surpassed them. Then I beat them.
You were wrong from the beginning. I'm not human. I am a machine. I'm a fucking Terminator, a wolf in sheep's clothing – I'm your doom if you EVER end up at the same table with me. And I don't say that because I think I can beat you – I have the data to prove it. Unless you're LLinusLove on steroids, you're paying the month's rent of my penthouse after our little session is over.
The moral of the story is: You get one fucking life. So better do it all.'' –Alexander Axelrod
The science of achievement starting from nothing
How does a guy become the best in the world in what he does, if he starts from nothing? You see, that's the key: having no safety net makes you push all-in with every chance you get, in case there's this flame inside that makes you answer MORE if someone asks what's the number you'd quit at. There's no number in the world that makes an underdog stop, yet there is no underdog academy to put people in the top 1% if they start from nothing. No, they have to do it by themselves. They need to make sacrifices such as not hanging out with their friends, not drinking on the weekends, not giving any of their time or energy to people who don't deserve it. Most of the time they have to be concerned about beating their competition and figure out ways to win, and to advance to higher stakes in whatever their pursuit is.
What's the secret sauce behind me, Alexander Axelrod? Distant-dad issue, not fitting in during early school years, spending a ton of time alone at the computer. Those are some of the ingredients, but the sauce needs a tiny drop of something that allowed me to go from Zero to Hero. And that is finding poker at a very young age. Perhaps too young, who can say. I simply refuse to take any losses, unless they happen due to a bad run of cards. And I've always been like that, always will be.
Traits of successful poker players
Poker is like any strategy game for me, and trust me – I've played every major strategy game and could have as well gone on my way to become a top CS:GO, Fortnite or Starcraft 2 player. It just quite doesn't make you feel as satisfied, as poker does. I mean winning is great, but winning in poker is different. For me it's like showing who's the Alpha and the Omega, in an intellectual way. So that's the first trait right there:
I'm no scientist per se, but I can tell you there is a positive correlation between intelligence and your skill level in poker. Whether you come from an academic background or not, having the pure processing power for solving complex math problems is a must-have for you. Ever heard of the numerous Mensa members who are self-made millionaires thanks to poker or sports betting? That's' right, I haven't either. I just happen to know there are plenty, but they don't advertise their Mensa membership out aloud to everyone. You have to be in their inner circle to know that stuff about them.
Well okay, Howard 'The Professor' Lederer does have an old podcast called 'The Art of the Bluff' on the Mensa Foundation's website. Whether that implicates him being a member, you can decide that yourself… But you need something else too, high IQ isn't going to cut it to the top – you also need:
Natural ability to compete in poker
Before the poker boom, every single crusher in poker was somewhat of a feel player. There were no coaching materials, solvers, training sites or any of that stuff. Learning through trial and error was the only way to the top. It still is, but you have plenty of help from all kinds of friends from Upswing Poker and the like. Except if you're smart enough to code your own solvers, then you don't need help from anyone except your PC manufacturer and internet provider…
The best examples of natural ability I can think of are Viktor 'Isildur1' Blom and Patrik 'FinddaGrind' Antonius. Isildur1 is the poker version of Julius Caesar's letter of triumph Veni, Vidi, Vici (Don't mistake this with the screenname with VeniVidi1993): He arrived at the tables, saw the inferior opponents, and beat them. Eventually he challenged opponents who could fight back. What's special about Patrik, is that he has never read any poker books, watched any training videos or even discussed HU or 6-max poker strategy with fellow players. The only exception to the discussing strategy part is talking about a hand with Phil Ivey, and even that interfered with Patrik's own thought process – he is just like that Chinese Kung Fu master taking the form of water, adapting to any size and shape of attack thrown at him.
With natural ability, you'll survive in the ecosystem of poker a bit longer. What can extended this survival over years, decades or a lifetime, in turn is:
Bankroll & money management
Dusty 'Leatherass' Schmidt said it best: Treat Your Poker Like a Business. In the business of poker, you focus on metrics like quality of your playing hours, volume of your play, game selection and risk management so that with each buy-in you bring to the table, you achieve maximum risk-adjusted growth for your bankroll.
Have some poker players made fortunes with very little to start with, getting incredibly lucky in the process? Yes they have. Do poker players have the best reputation as managing their money carefully? Absolutely not, and this is where the winnings are gone faster than you know it. Increasing your expenses before you can AFFORD them is a surefire way to blow up your bankroll. Guess what else is? Tilting those winnings away. Speaking of which, you also need:
Ability to deal with setbacks
Every player knows how to win. How to deal with losing, setbacks, and seemingly endless downswings is what separates the big winners from the rest of the crowd. No matter how bad things get, the only thing you can is keep playing your absolute best game. There's simply no other option to go forward for world-class players.
Try the following exercise the next time your opponent hits a two-outer on the river and stacks your overpair: Step up from your computer and walk next to the nearest wall. Put your back against the wall and try to move backwards. How does that concrete feel against your back? It's pretty solid, and unless you can figure out the way to escape this MATRIX, your only option is to look & move forward. That MEANINGLESS beat you just took a minute ago, is forever in the past. It's solid, you can move back towards it, and you certainly can't change it. Soon it's going to be a distant memory anyways. So step the fuck forward and focus on the next hand!
Hard to do that, no? Perhaps, unless you have a ton of…
The perfect poker player is disciplined as a marine trooper who can't escape the voice inside his head that gives all the right commands in every battle situation. Feeling anger? FOLD THE FLUSH AGAINST THAT PASSIVE FISH! Is the table no more worth playing since the whale just doubled up and left? WALK AWAY! You get these commands inside your head in every possible scenario, and never fail to follow through. That's real discipline boys & girls, and that's what you need to learn too.
Get a third-person view as soon as you can, and I don't mean a virtual assistant or app – it's the self-governing voice that gives you the best possible advice on how to play the situation at hand, or rather the hand in the specific situation you're in. Remember what I said in the beginning? Let me repeat: I don't lie to myself, and I don't hold on to a loser. Nobody at my level does: They're just a little bit worse than me at seeing through their blind spots and figuring out when they're holding what.
Once you know the top traits, it's time to understand how to approach poker (which is one of my favourite subjects in the world). Next up is:
Poker AI, solvers and GTO as a base strategy
DeepStack was the first AI to beat professional poker players in heads-up Holdem. Some of the characteristics of this AI are continual re-solving of the current state of the game, intuitive local search which gives the AI a gut feeling of the value of its hand, and sparse look ahead trees for playing at conventional human speeds. The winrate against 11 pros was an astonishing 49bb/100!
The research group behind DeepStack says it's the first theoretically sound application of heuristic search method to imperfect information games. Games with perfect information like chess and Go have been successfully studied in the branch of AI for a long time, but in games like poker, heuristic models have really taken a leap in the last few years. Even a game like Starcraft 2 that is considered a grand challenge for AI research with elements like imperfect information, long-term planning, real-time play and large action space with hundreds of units & building being controlled at once, is being cracked to the point where an AI called AlphaStar plays with the best GM-level guys and gives them a headache.
If you read The Verge, you might have seen this headline where they say that a superhuman poker AI beats human pros with the quote 'it can bluff better than any human!' This poker AI bot called Pluribus is a result of research conducted by Facebook's AI lab and Carnegie Mellon university. Pluribus is a so-called iterative self-play algorithm, fine-tuned by allowing it to explore different actions in a game tree in a specific situation and then compare these hypothetical options to each other. The fancy term for this is Monte Carlo CFR (Counterfactual regret minimization). Here's how the performance graph for Pluribus looks like during training:
One of the authors of the Pluribus bot has stated that it's quite inexpensive to make a superhuman poker bot, as techniques to solve imperfect-information games like poker have evolved so fast. When the research group discussed with the poker pros who played against Pluribus, it sounded like they didn't find any weaknesses during the gameplay and didn't think they would find any if more time was given to play against the AI. Pluribus is engineered to calculate two or three moves ahead, and that's all you need to beat top human players in 6-max Holdem.
Why should you base your strategy on poker AI and solvers then? Simply because they are the closest guess we have to GTO strategy in poker. The better you understand how to play GTO or close to it, the harder you can exploit anyone who deviates from that strategy. Which in turn, translates to more profits at the tables.
Who's the best poker player in the world then?
The best poker player in the world is the one who has the highest lifetime earnings from the game. It's that simple, the best player in the world is the richest one – not the most famous or the most fascinating persona. This is not an easy question to answer, since there are tons of very good players and it's impossible to track all their winnings. A list of potential candidates can be found in our post the Best Poker Players in 2020.
What you should have asked me instead is how I have perfected my game – at least that's the answer you're going to get. I have the IQ of Voltaire, natural abilities to beat my opposition like Isildur1, money management of a hedge-fund CEO (guess where my surname comes from), ability to rise after being beat like no other and the discipline of a Shaolin monk. I have the blank stare of Tom Dwan at the tables, I show no emotion to the point where my only competition is Patrik Antonius, and I've solved all the spots you can think of like Kanu7 with my private solver.
As they say, the proof is in the pudding – let's take a look at what poker can buy you once you're the best in the world:
High-stakes poker pro lifestyle
My first question is, where and how would you like to wake up each day? Two points for you if you answered somewhere nice and without an alarm clock. For me personally, the somewhere nice part is this view: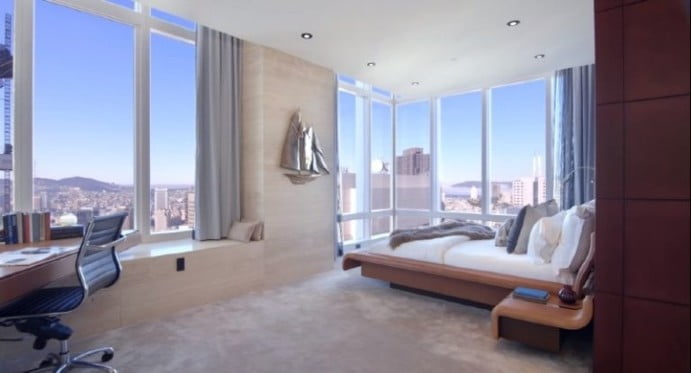 My day starts with a gym session, a game of tennis or a run with my performance coach. After the morning workout it's time for meditation to clear my head from whatever unnecessary thoughts I have. Essential for high performance, trust me – there's no billionaire on the planet who wants to pass their morning meditation session once they've learned the power of it. After that I eat whatever my cook has prepared for me for breakfast to get some fuel for both my body & mind – usually it's something like this:
And now we get to what I do best, playing poker that is. I have a team scanning the tables for me 24/7 to alert me when it's time to jump into the action at online poker rooms:
I can identify with the lion on the third screen, as that's who I am at the tables… I play as long as the good action lasts, and once I have a break, I go to relax here:
Once my session is finished in the evening, it's time to analyse my play for the day before winding down. To wind down properly, I just go to my private spa usually:
When I'm traveling, there's only a few options at any given city that fill my requirements for staying more than one night – that's the downside of getting used to the money. You explore only the things very few can afford…
See you in the next post for the best tips on how to make money playing poker – no matter what day it is for you, for me it's weekend. Bon weekend à tous!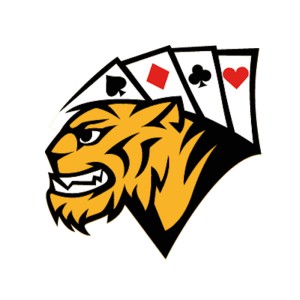 Beasts Of Poker
Editorial team curates and publishes in-depth reviews and ratings of online poker sites by using their extensive industry experience. Content is created by both in-house team of experts and outside authority contributors.