Want to play where the action is?
Don't swim with the sharks & professionals. Jump on GGPoker filled with fun players and we'll get you a sign-up bonus up to $600 – sweetened with an extra $30k exclusive rake race.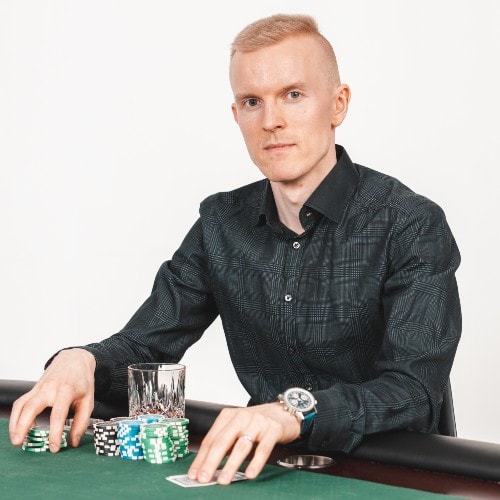 Johannes Turunen
Editor-in-Chief
Johannes is the Editor in Chief at Beasts Of Poker and is an expert in both live & online poker. Johannes played online poker semi-professionally for 5 years while completing his Master's Degree in Technology. He has also worked as a trader for a private sports betting syndicate and consulted numerous affiliate companies in finding new revenue sources.
Johannes takes care of all writing and research being of utmost quality here at Beasts Of Poker. He is also closely in touch with poker operators on a weekly basis to ensure the players have the latest promotions and bonuses readily available.
As a recognized expert in the field, Johannes has published his work on numerous industry publications like PokerNews and Poker.com and was nominated in the Hacker Noon's annual awards as a candidate for Contributor of the Year in Gaming in 2020.
All feedback and ideas regarding content at Beasts Of Poker can be sent to my email.