Tools Needed To Start Playing Online Poker
Getting started with online poker is easy, all you really need is a smartphone, tablet, PC or a laptop with an internet connection. Next, you need to create an account on a reliable online poker website. There are a plethora of Android/iOS poker apps and websites.
If you feel overwhelmed by the n number of online poker rooms out there; don't fret, we've got you covered. Our experts have chosen the best online poker rooms as well as negotiated the best deals just for you!
You can either download and install the poker app/software or just 'Instant Play' on their website without any downloads.
How Much Money Do I Need to Start Playing Poker Online?
In the beginning, you don't necessarily need to deposit money. You can start by playing free 'play money' games or freerolls (free entry tournaments which have real cash prizes) on most online poker sites. Once you're familiar with the poker software and have had some experience playing poker, you can make an initial deposit ranging from INR 1000 – INR 5000 or an amount which suits your budget.
The key is not to play big games and lose all of your deposit in one session. Bankroll management is of utmost importance. To learn more about what stakes you should play with a specific amount of money, read our Bankroll Management article here.
As you gain more experience and advance in your poker journey, you can try playing higher stakes. Normally, stakes range from INR 1/2 to INR 500/1000 on most Indian websites.
What Types Of Poker Games Can I Play Online?
There are numerous poker variants you can play online but not all sites offer all variations. Universally, Texas No-limit Hold'em (NLH) is the most popular poker game and is available on all sites. NLH is a simple game to learn but very difficult to master. We recommend that you start with NLH and later move on to other variants. In case  you haven't played poker before, you can check Texas Hold'Em poker rules here.
NLH itself has many formats, from standard cash games and tournaments to turbo and jackpot Sit-and-Gos to speed poker and much more. If this sounds gibberish right now;
Other popular poker variations you can play online are:
Which Poker Website Is Right For Me?
As you've probably noticed, getting started with online poker is fairly easy. However, there are lots of different sites which differ in terms of game offerings and bonuses. Tournament players might prefer one site while Omaha players might prefer a completely different one. Also, there are big differences in bonuses, rakebacks and promotional campaigns that sites offer. Therefore, you need to make a wise decision and choose a site that suits you best. To aid you in this process, we've listed the latest reviews about the best poker rooms. These reviews will help you make an informed decision.
How To Register On Poker Websites?
Registering on poker websites is a breeze. All you need to do is click on our BeastsOfPoker deals page. After going through the reviews, choose the site which suits you best and click on the corresponding deal link.
The link will take you to the poker website wherein you need to fill a few simple details to get started. For a detailed explanation and a walkthrough, click this link (how to register).
As per Indian government regulations, playing online poker is 100% legal and you need to complete your KYC (Know Your Customer) in order to withdraw funds. All earnings above INR 10,000 are taxable as per the law and a uniform slab of 30% tax is charged. Also, note that the poker websites will give you a tax certificate which you can use while filing your Income Tax return.
Documents required for KYC are:
If a poker website doesn't ask you for these details, it's most probably a scam. However, don't worry; we've partnered with the best and most trusted poker websites of India, so you'll never need to be suspicious of getting scammed.
Finally, please note that residents of the states of Assam, Odisha, Telangana and Gujarat aren't allowed to play online poker.
How To Deposit To Online Poker Site?
Depositing money to a poker site is very easy. Every site has a visible "Deposit" button on its homepage. Once you click on the Deposit link, you'll be redirected to the secure payment page wherein you can make a deposit.
Whenever you make a deposit, make sure you check out deposit deals or bonuses that the website is offering. Typical deposit bonuses include poker rakeback, cashback and tournament tickets. All you need to do is choose the apt code for the deposit bonus you want and enter it in the said field while depositing.
How to Find the Best Online Poker Sites
We've taken the guesswork out of finding the best poker sites. Here are the most trusted and reliable sites in random order:
There are various deals and promotions available for different poker sites. Have a look at our Beasts of Poker list of best
online poker bonus
. Instructions for getting a specific deal are found on the page. Usually you have to open an incognito window or clear cookies from your internet browser and follow the link to create an account on a poker site. Once you click the deal link, your account will be registered in our database and you will start receiving amazing benefits whenever you play on the website. Become the player you were born to be and start dominating the games – Continue reading more tips & articles in 
Poker Articles
!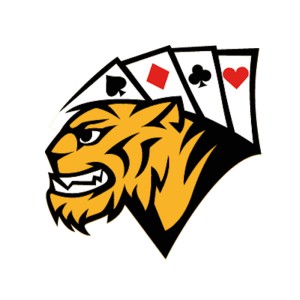 Beasts Of Poker
Editorial team curates and publishes in-depth reviews and ratings of online poker sites by using their extensive industry experience. Content is created by both in-house team of experts and outside authority contributors.