Earn Massive Poker Rakeback
When you're new to poker, you're generally more concerned about having fun. It makes sense to be avoiding things like rakeback as they might seem too complex. But, as you gain more experience, you may realize the value of good rakeback offers and promotions. They can help you maximize your profits from poker. Did you know that online poker rakeback allows you to earn some real money even in you happen to lose during the game?
In this guide, you'll learn everything you need to know about rakeback in poker and how to use it to your advantage. First, let's take a look at exactly how much rakeback you could be earning: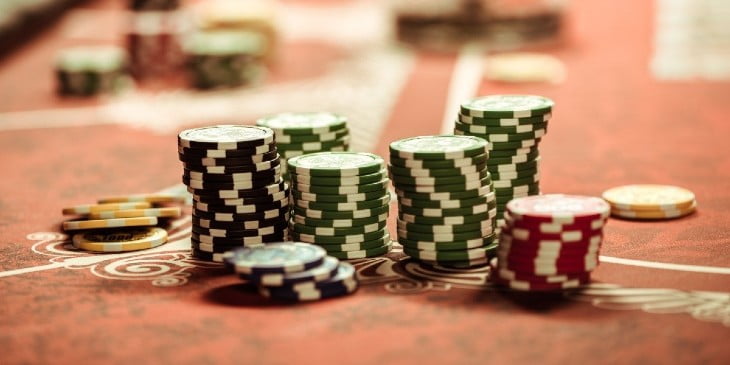 To understand how the rakeback works, you'll need to first learn about the rake. To earn revenue and make a profit, online poker rooms charge fees from the game. These fees are commonly known as the rake.
In a cash game, an online poker site takes a certain portion of the pot after the hand is complete. Poker rooms have different ways of doing this, but you'll mostly find operators retrieving the rake only after the flop. If you raise pre-flop and other players fold, then no rake is taken by the house. Cash tables usually have pot rakes ranging from 5% to 10% and a cap of maximum rake for each stakes.
Tournament poker rake refers to the fees you pay before joining an event. For instance, if you're participating in a $20 tournament or sit go, your rake may be expounded as $18 + $2. This means the company earns $2 in tournament fees, which is collected from each player from their entry fee. Assuming 200 players participate in the poker tournament, the operator would receive $400 of rake in total.
You don't need to be a genius in poker to understand that for every $5 that operators retrieve from the pots played, players will "lose" that $5. If you're competing for a $100 pot, you'll only get $95 in case you win. Depending on how you see it, you're kind of short of $5. This figure grows as you play more cash games and poker tournaments.
Some poker rooms have such high rake structures that making any sizable profits becomes a real challenge for any player. Rake can eat up a big chunk of your bankroll in the long run. You'll need to protect your bankroll in these high rake environments if you're looking to make some profit from online poker.
What's the easiest way of reducing the rake you pay? You probably guessed that already: taking advantage of poker rakeback.
Rakeback refers to a percentage of the rake that online poker sites refund their players. That's the origin for the term rakeback, a poker site giving some of the rake back to their players. These refunds can also be portions of other house fees – they don't necessarily have to be part of the rake taken from the cash games or tournaments. Poker rooms offer rakeback as a way of compensating their loyal, high-volume customers. In case you play a decent volume of poker hands every month, you may be eligible for worthwhile rakeback payments.
The percentage of rakeback offered varies depending on the poker room. You'll sometimes find online poker rakeback rates as high as 75%, but these are mostly reserved for the customers who play a crazy amount of hands of high stakes poker. If you're an average player, then you can expect an average rakeback offer ranging from 20 to 40%.
Generally speaking, you'll need to play a specified minimum amount to redeem rakeback. A few online poker rooms may require you to contribute a minimum rake amount before paying out your rakeback. The amount of rakeback depends largely on the portion of your poker game's rake, with higher limits generating a bigger amount of rakeback. Many online poker networks like partypoker have implemented a progressive rakeback. This means you'll earn a bigger percentage once your VIP level increases. With progressive rakeback, you can climb the ladder to get paid a bigger weekly rakeback.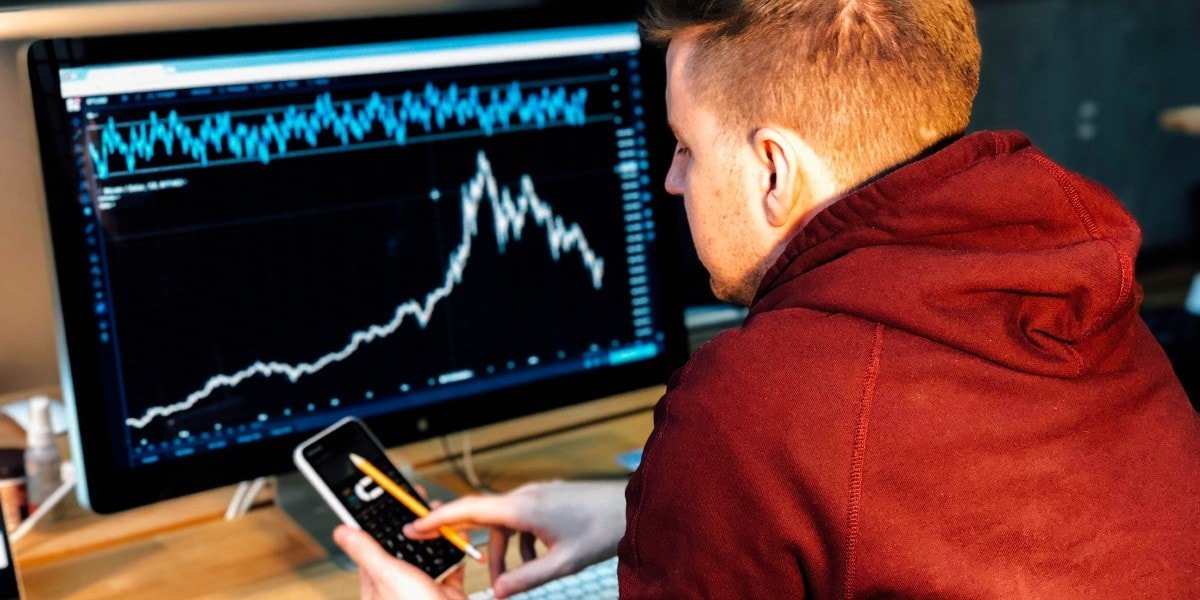 How does rakeback work in practice
Let's do a simple illustration so you can better understand how rakeback deals typically work. Take a UK online poker room like Betfair that offers rakeback on the iPoker network. Betfair gives a 30% return on the rake amount you've given away during the week, every Monday. Let's assume you've enjoyed your game for about 20 hours, each hour generating worth $50 of rake. You've paid about $1000 in rake for the real money poker games during the week.
With the 30% rakeback offer, you can expect a return of about $300 every Monday. Now, the $300 rakeback is paid directly in cash into your account with no strings attached. You can withdraw it to buy something nice, or add it to your bankroll to play some more. The decision of how to use your rakeback money is entirely up to you!
Why do poker sites offer rakeback deals
Aside from rewarding VIP customers, rakeback deals are leveraged as a means of drawing in new customers in the poker industry. They help boost player satisfaction and encourage the existing players to recommend the poker room to other players and friends. Even though they might decrease margins of online poker rooms a bit, these promotions attract so many new players that the benefits outweigh the sting from lower profit margins. Due to the promotional value of rakeback, offering it is usually a win-win for both players and online poker rooms.
Note that online poker sites can reward players in different ways other than rakeback as well. In fact, some poker rooms offer rewards that are more valuable than rakeback. These reward programs award you player points. The value of these points depends on the rake amount you generate at the tables. Once you've accumulated enough points, you can exchange them for special rewards like exclusive tickets, valuable merchandise, and even cold, hard cash. A monthly reward program with fixed rate cash rewards is called a rake chase.
Another typical reward you can get is a sign-up bonus you get as a new player. Even if a poker network doesn't award any rakeback deals, it might have more appealing promotions like deposit bonuses and loyalty programs. That's why we recommend you to check each poker room's promotions thoroughly. Pay attention to promotions with rakeback offers valued at over 40% though! There's a big chance that such poker rooms are finding it difficult to get new customers by other means.
How to start earning rakeback
Setting up a poker account with rakeback isn't difficult and it only takes a few minutes. Just take the steps according to the following process:
Most online poker sites don't allow existing players to switch to a rakeback account. This means you have to create an entirely new account on another poker room to take advantage of rakeback rewards. Keep in mind that signing up a second poker account as an existing customer may be a violation of the T&Cs of most online poker rooms. You should make sure to switch the poker room when applying for a player account with rakeback. In a few instances, you can contact customer support through e-mail or live chat and request them to close your previous account on the site and open a new one. This option is not guaranteed to work, as most online poker rooms have very strict rules on rakeback and bonuses – yet it might be worth a try.
How poker sites calculate rakeback
As we've explained earlier, a rakeback is a portion of your paid rake that you receive as a cash reward from an online poker room. Here are the most commonly used ways poker rooms apply to calculate this portion:
This is a percentage of your total contributed cash to the pot. Let's assume you put a total of $100 into the pot. The online poker room receives 5%, meaning their rake is about $5. With a rakeback of 40%, the house may return $2 to you.
Players being dealt a hand are eligible for this type of rakeback. If you're competing with 5 players at a poker table and the pot is $200, the poker room might receive $10 with a rake of about 5%. Assuming there's a 30% rakeback, players will first divide the rake, which equates to $6. After sharing, you'll each receive approximately $2 in rakeback. This rakeback type suits players who play poker with a low VPIP (Voluntarily Put $ in Pot).
The percentage you get is based on the hands played or the amount of rake paid. So, if you play a variety of hands, then your portion increases. And the higher the amount of rake you provide, the higher the amount you get in return. This system favors multi-tablers, as casual poker players often receive low amounts.
Do you need to have a rakeback deal for poker
There's no question about the benefit of rakeback to your bottom line. It helps all types of online poker players. The more you play online, the more you rake – which in turn, translates to a bigger amount of money paid to you through rakeback. And who wouldn't want some extra money by playing poker? Now, it can be argued that grinders and poker professionals benefit from a rakeback program the most. Recreational players may not find poker rakeback as beneficial due to lower volume. Still, it's free money offered by the poker room that no one should turn down. Boosting your profits by learning a new poker strategy is much harder than finding a high online poker rakeback offer!
When you're playing casually at the casinos or online poker rooms, you often aim to just enjoy the poker game. This means you generate less rake than competitive players and professionals. You might get some extra buy-ins of rakeback money, but it won't be a life-changing amount. As a poker professional things are different. You should strive to find the best rakeback deal possible, as it forms an important chunk of your earnings. Aside from winning at the games you play online, you'll aim to accumulate as much rakeback rewards as you can during the year.
Even if you happen to go through several losing sessions, you might walk off a winner when counting in your total rakeback and bonus money. That's why having a RB deal is important, especially if you earn your living from real money poker games.
Rakeback deals are a hassle-free way of recouping some of the money paid in rake and tournament fees in online poker. A great rakeback deal can turn a losing week into a winning one. For this reason, you should aim to search for the most valuable rakeback offers. Make sure you do your research thoroughly. You can start looking for information on these deals at our Beasts Of Poker website.
Visit any well-known online poker room at our poker room reviews and look into their rakeback offers. If you don't find any helpful information, you can contact our support staff – we'll get you the best deal in no time! Sometimes we go even further and request to speak directly to the gambling site's manager. This way we can negotiate VIP rakeback for our players.
Dedicated online poker forums can also assist you in discovering rakeback gems. Poker players are very open about their experiences when writing anonymously on these forums. If you dig in more, you'll probably find a poker player bragging about a valuable deal they received. Ensure you ask questions so that you get enough information to make your decision. A good place to start asking other poker players about their experiences would be our Discord channel.
As a rule of thumb, avoid signing up for the first offer you receive. Try to look into other offers, comparing both their pros and cons. When you sign-up to an online poker room through Beasts Of Poker, it's a very rare chance that you'll find a more lucrative VIP rakeback deal elsewhere. If you do, please let us know so we can match those deals.
The importance of rakeback can't be understated – it will help you last in the poker game for longer, keeping your bankroll intact. What to do next? Head to our poker site reviews, sign-up for a site with rakeback, and start earning some extra money!
Best Poker Deals for 2023

Up to 60% Fish Buffet Rakeback
$600 Bonus OR $100 Free tickets
$30k Exclusive Monthly Rake Race

Rakeback Up to 60% Elite VIP
$2,000 Bonus
Extra $500 Exclusive Freeroll

Up to 60% Fish Buffet Rakeback
$1,000 Bonus OR $100 Free tickets
$301 Honeymoon rewards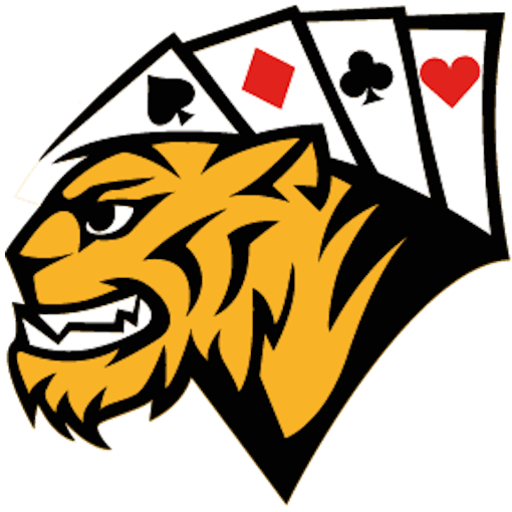 Editorial team curates and publishes in-depth reviews and ratings of online poker sites by using their extensive industry experience. Content is created by both in-house team of experts and outside authority contributors.