Rake in poker holds tremendous power over your long-term results: High rake can leave you empty-handed, while low rake can stack up your profits fast if you're a winning player. It doesn't matter if you're playing poker at a casino or on an online site; the poker rake is something players ought to consider when they are at the poker table.
Rake is essentially the fee taken by the house to cover overheads and operating costs. It is normally a fixed percentage of the pot, having a capped maximum figure that can be taken on a sliding scale from the pot directly.
We'll endeavor to help you understand what the poker rake is and the mechanism of how it works:
How The Poker Rake Is Calculated
You've heard the phrase the house always wins. One of the ways poker card rooms and casinos do this is by charging commissions on the play, what's known as the rake in poker.
It is not a fixed amount or proportion for every poker game. For instance, in cash poker games, a certain percentage of the pot (rake is usually 5%) may be imposed up to a maximum amount of $5 or $10, while in poker tournaments, this charge might be as high as 10% of the overall tournament fee.
Although a poker rake is charged in every card room, the amount may vary from one poker site to another poker website and from state to state.
How Online Poker Rake Is Collected
Some of the most common ways utilized by poker card rooms to get players raked in poker include: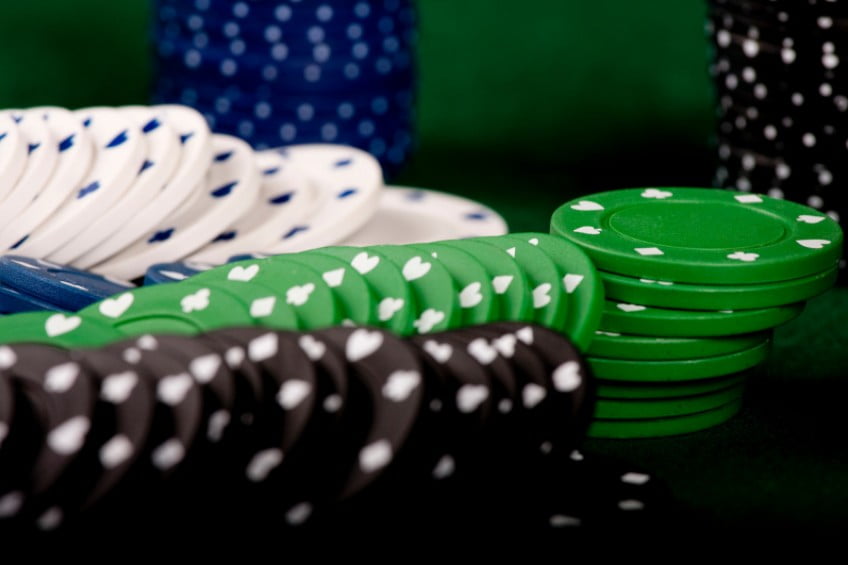 Pot rake is a fee that's imposed on poker cash games. It accounts for a percentage taken from the pots. Typically, poker card rooms take the pot rake once a flop is dealt. This means there's no rake taken pre-flop. As this mechanism would be punitive in the case of a large pot, there usually is the maximum rake in poker that can be taken.
Imagine playing $1 or $2 Texas Hold'em no-limit games with pots of $60 at the showdown. Assume the house takes a 5% rake with the maximum amount that can be taken as $10.
In this scenario, the casino would fairly take $3. However, imagine if the pot was $600, with the same commission rate and upper limit. The commission would come to $30, but only $10 will be taken.
This is why pot rake poker is so well-liked by players playing for low stakes to medium stakes. Its popularity is why most online poker sites use this method.
It is worth noting that most online sites and poker card rooms now have a "no flop, no rake" M.O. This means that no charges are applied if the hand refrains from getting a flop. This practice is also known as "no flop, no drop."
Some brick-and-mortar casinos levy a dead drop fee. The dead drop rake is a rake poker fee that's paid in poker card rooms where everybody pays the same thing. Typically, the winning player is stuck with the pot rake in cash games.
However, in the dead drop, a set rake amount is put on the dealer button by the poker player currently in that position for each hand. This amount is collected by the dealer before any of the cards are dealt.
This fee is also known as the "table charge" or "timed rake." The timed collection rake was brought in as some poker cash players spend hours playing poker in the online poker room or the casino.
For every hour that the dealer is active, the table is playing, and players are capping cards, the house is taking a rake from poker players. In some games, you pay this levy for every half hour of play.
This fee makes sure the house takes a little something for every player involved within that hour. They are quite popular among players who play for high stakes. It is because this poker fee is better for them than the higher rake from the pot that'd be otherwise charged.
This levy came into being thanks to disgruntled winners in brick-and-mortar card rooms. They argued why the winner was raked the entire amount when no one else had to.
A fixed entry fee is, therefore, a charge every player at the table pays for sitting down; you will pay for the opportunity of winning the pot regardless of the outcome. It also helped the casinos out as they could keep getting rake from the table even when there are multiple losing players.
Ultimately, a fairer environment was created, especially for big winners who ended up paying large amounts of rake when big pots are at play.
There's nothing free in this world; this is also true for entry into poker tournaments. It doesn't matter if you're playing Stud, Omaha, or Texas Hold'em; you'll have to get raked when joining live games. Tournament entry fees are a thing in both live card rooms or online poker rooms.
If you're playing online poker, then you should know that tournament fees vary among different online sites. Regardless of this, an average poker rake is around 10-20%.
Look at it like this; if you enter a Texas hold 'em tournament that costs $66 with a rake commission of 10%, the poker room will retain $6. The $60 goes into the pool.
Most Sit 'n Gos require a 7-10% charge of the cost. Short-handed turbo Sit 'n Gos with the overall prize being a random jackpot calls for a 5-8 percentage of the pot rake levy.
It is commonplace in a lot of online poker rooms to see tournaments that have no rake. A good example is Freerolls. This is a free-to-join poker tournament that has zero rake and has a little prize money added.
Some poker sites offer occasional rake-free tournaments where you only cover the buy-in. This approach is appealing to would-be players and thus attracts and keeps them playing.
Bigger legal poker rooms have a reduced-rake system in place. In this setup, players have to pay a small amount of rake. A number of these card rooms make up for this by offering a prize guarantee, with the possibility of an overlay.
The overlay is active when there aren't enough players available to cater to the guarantee. Poker sites cover free real money that's left over.
It's not common to find online sites offering rake-free cash games, at least if we're talking about real money poker. Some brick-and-mortar rooms, however, may offer no-rake or low-rake sessions, especially if tables are short-handed.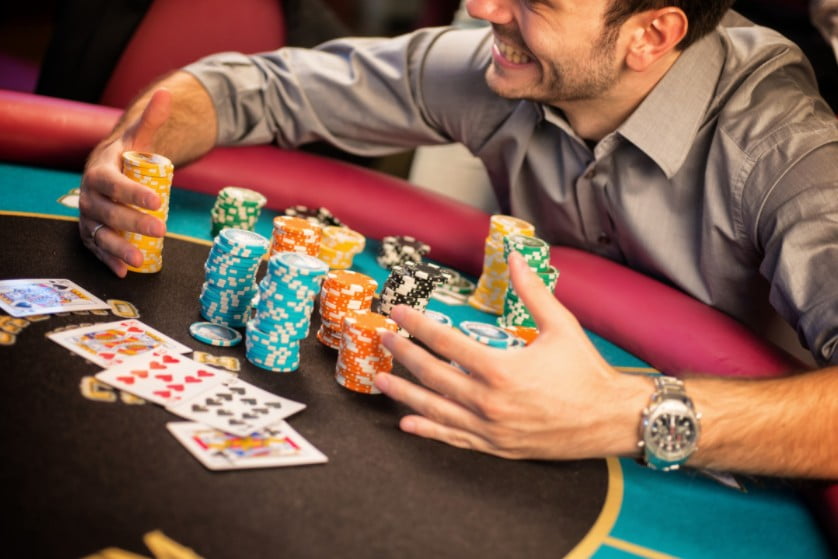 Poker Rakeback for Cash Games
Poker sites are sustained by charging players the rake. Most poker sites make it possible to earn some of this rake back using a site bonus in the spirit of fairness. All you need to do is join a poker rakeback program to gain some of that rake back in cash.
Whenever you play cash games or tournaments, you earn points. For instance, you might be getting 1 point per $1 of rake paid at the table. Usually, you have to contribute actively in the cash game pot for you to qualify.
Once you've accumulated the required points, you start earning a fixed or progressive rakeback percentage. Normally, cash is paid directly into your poker account. These promotions are offered on poker cash game rake as well as Multi-Table Tournament (MTT) and Sit 'n Go fees.
Imagine contributing a rake of $100 in an uncapped Hold'em cash game. This directly translates into 100 points. These points can be redeemed for easy cash. The usual rates of around 20-30% leave you with a cash bonus of $20-$30 in rakeback.
All online sites and actual casinos & dedicated poker card rooms are taking a rake and/or some other fee. You will need to do your research to identify sites and rooms that have the lowest poker rates – start out by checking our poker site reviews here.
Your goal is to leave the table with as much money as possible after all. Furthermore, explore the various loyalty programs that offer rakeback to find what works for you. Good luck at the tables!
Rake in Poker FAQ
Why is a rake illegal in poker?
A rake is a legal means of casinos and poker card rooms to earn money. It is only illegal if the casino taking the commission doesn't have a permit or gaming license.
Why did Molly take a rake?
Molly Bloom took a rake from the pots contested to insure herself and her business against players who defaulted on their debts.
Is it illegal to have a poker game at your house?
It is not illegal to host a poker game at a private home. What is illegal is demanding special compensation from players, also known as raking the pot. However, it is perfectly legal to give a tip to the dealer in a home game.
What is a raked hand in poker?
A raked hand describes a hand at the poker table where the house, be it an online site or casino, takes a portion of the pot.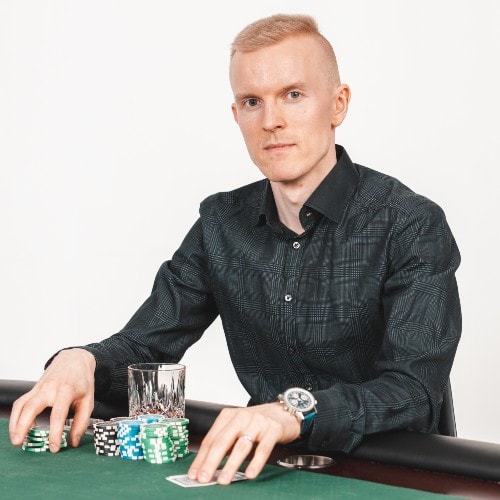 Johannes is the Editor in Chief at Beasts Of Poker and is an expert in both live & online poker. Johannes played online poker semi-professionally for 5 years while completing his Master's Degree in Technology.