You never want to miss on good poker action. One way to avoid that is to have all the PPPoker private clubs possible at your disposal. Send us your info through our contact form and our manager will contact you personally to get the best poker deals on PPPoker. That way we can get you the best personalized deals possible.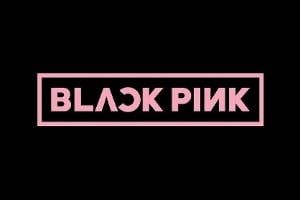 BlackPink belongs to a massive South East Asian PPPoker Union with insane action across all the stakes. BlackPink has by far most action of all Asian clubs and arguably in the world. Majority of players are loose Asian recreationals, who have learned recently to spell the word 'poker' and are quite excited about going all the way to see which river card will be dealt! This is a must have club for every poker player.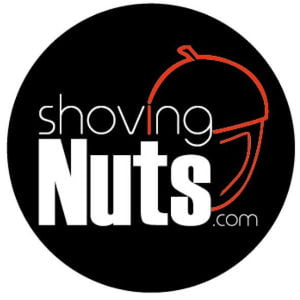 ShovingNuts is basically our hottest addition in Spanish clubs: Besides daily MTTs, the club is known for soft PLO5 games even in high stakes! The club offers active tables also for low and midstakes poker enthusiasts. You're likely to enjoy this club a lot – Bienvenido!
Cereal Killers is a Brazilian club with nice action. The club is a home to many poker amateurs – be prepared when you sign up, that sometimes the action can get quite wild! Various limits are available for players of all size. The chips are naturally tied to Brazilian real.
Insonia is your best choice for accessing Brazil online poker through PPPoker. Besides Brazilian players, many poker lovers from Peru are playing here every day. The best poker action in this club occurs in the nighttime and early mornings in Europe. Simply a must-have for all PPPoker users!
Pokerscape is part of a Big Asian PPPoker Union, and proves the urban legend of all the Asians being tight wrong. The players are extremely loose across all the limits and games play much higher than respective stakes usually due to 300-500 bb buy-ins and loose players. Majority of the players have 60% VPIP in PLO games.
Insonia is a Brazilian club that has many recreational players looking for action. The games can get quite wild especially in PLO5, so omaha-lovers will feel right at home here. Warmly recommended club for all players who like to play on PPPoker!
ONE POKER BR is an action-packed club suitable for all poker players. You can find a variety of great cash games here with most of the players coming from Brazil. There are also poker tournaments with massive prize pools running every week. Join the fun at ONE POKER BR!
Extreme belongs to an internatioal PPPoker union that has many clubs from North, Central and South America. You can find good action especially at the midstakes.
PPPoker is an online social gaming platform and does not provide any real money service. Any monetary value indicated in this article is solely and exclusively endorsed by the respective club host.
For people who are hearing about PPPoker for the first time, PPPoker is one of the biggest market disruptors in the poker world. Think of PPPoker as the 'Resistance' against the 'First Order' or what cryptocurrency is to the traditional banking system. PPPoker is developed by AceKing Tech Limited. Their slogan is aptly called 'For Poker Lovers by Poker Lovers' and you'll see why that is as you read on. They offer many exclusive features different from the traditional online poker rooms, and since their successful launch in 2015 it has quickly gained popularity amongst poker players. In a nutshell, PPPoker allows home games organizers to create their own poker clubs and play online with their friends. The cash games played in the private clubs through PPPoker app are real money games.
The above might sound innocuous at first, but this rabbit hole goes way deep! PPPoker was primarily launched to cater to the Asian poker community. At the time, there were numerous such apps like Poker Bros that wanted poker coverage and a share of the huge, blossoming Asian market. There were two mobile poker apps which devoured the lion's share of the market; PPPoker and PokerMaster. Fast forward to today, PPPoker's play money platform has become huge across Asia, Europe, South America and North America. Most of the users are from China, which means you can play against people who have not been playing online poker for too long. Since the operating model of PPPoker is a bit different than a normal online poker website has, we've broken down all the information into a Q & A format. This facile approach will give you a better, holistic understanding of this poker behemoth.
How does PPPoker operate?
PPPoker is a decentralized poker game app. This means that there's no specific operator that's organizing the game or guaranteeing your payments on the mobile poker platform. There's one big difference compared to real money gaming operators: On the surface, chips have no value and are virtually 'play money' chips. However, that's not the case.
On PPPoker, a group of club owners can get together to form unions. This is a brilliant concept because you get to play against players from various private clubs in the same player pool on PPPoker even if you have access to only one club. In case you are used to multi-tabling, you might want to open several accounts as you can play only one table with a single account.
The mobile poker app allows you to create a club where players play against each other. You purchase virtual chips from PPPoker (which are very nominally priced so that it won't cost you much) and give them to players against the set chip value. Club owners charge players a small rake for providing 'host' services on the poker site. Accounts are usually settled weekly and the mode of payment depends upon your arrangement with your punters.
When you start playing, you want to look for a reliable PPPoker agent who can get you access to clubs with the softest action. Many PPPoker agents advertise their services on Facebook. However, it's safe to find an actual company to get you access to the private clubs on PPPoker. Our company acts as a PPPoker agent for many of the best poker clubs available – more info on our clubs can be found from the bottom section of this review.
Why is PPPoker so popular?
How does a PPPoker club look?
Thanks to a crisp and clean interface, all information is neatly presented. As soon as you open the app, you see a list of all the PPPoker clubs you're affiliated to. It tells you the club name, whether the club is part of a union and the number of tables in the club.
Once you choose a club, you get a list of all the tables with the game type, number of players and the stakes. The lobby is super easy to navigate so that you can find all different sections of the app through just a few clicks. Overall, the playing experience on mobile devices is quite nice!
In our opinion, PPPoker can give the best online poker websites of the world a run for their money when we talk about the interface and the overall look and feel of the app. The best part about the interface is that the developers are constantly updating the app and listening to player feedback.
With more and more players preferring mobile devices for playing poker, the app has been specifically optimized to be used on iOS and Android devices. Many of our players have described the app as straightforward and reliable. For a smooth playing experience we can recommend using some of the newer versions of iPhone, iPad or Samsung Galaxy, but pretty much all modern Android smart phones will do the job quite well also. But, you're not forced to play on a mobile device only: you can also install the software on your PC.
PPPoker has perfected the look of a table with their portrait view. This means you don't have to tilt your phone at all during game play or when choosing the table, which makes playing very comfortable at their poker room. All actions are super easy to grasp and it shouldn't take a newbie more than 10 minutes to familiarize themselves with the entire app. Whether you're a seasoned online poker pro or a new member just starting out to play online poker, we bet you will find using the app easy as pie!
You might not be able to change the look of a table or change the deck. Still, we're sure that you won't be disappointed with the current, default look.
As far as features are concerned, you can get a detailed look of all your weekly poker sessions, hand history of the last 100 hands which you can share on the forum to discuss hands, your career progression (wins plus losses) and access to the forum. Applying filters to quickly jump in your favorite game is fast as lightning!
Can you use tracking software such as HEM?
PPPoker software doesn't officially support any third-party tracking tools or HUD's, but you can view some basic stats of each player through clicking their profiles. Generally the level of play on most clubs is not that great, so there is plenty of value to play in them even for players who used to having some type of tracking software always supporting their decisions.
You can also view your own stats in your profile. To unlock the stats of other players for viewing, you first need to purchase a 'Black Card' from the shop inside the app.
Different clubs have different chip values. To give you an idea, a typical club from Europe will have 1 chip equivalent to 1 EUR and a club from Thailand will have 1 chip equal to 10 THB. Similarly, Indian clubs will have chip values like INR 5, INR 10 and INR 50 etc. Your upline agent or club owner will clearly mention this when you're registering to the club.
Currently, PPPoker supports 4 poker variants: No Limit Texas Hold'em (NLHE), Pot Limit Omaha (PLO), Pot Limit Omaha 5 (PLO5) and Open Face Chinese (OFC). You can also play MTTs and SNGs through clubs or PPPoker itself. An SNG or a cash game table can have 2 to 9 players depending upon the format and action. Each table has a limit of 12 hours of being open, and if the play still continues after 12 hours the table will be automatically closed and a new one with similar limits opens.
Unlike poker websites, where all the players are on the same platform, PPPoker has a decentralized concept. Therefore, you can play on as many clubs as you want at the same time. This means that if you see there aren't many players in one club, you can easily play in another club. Thus, there's no dearth of action.
Also, as mentioned before, many clubs get together to form a union. This means if you play through one club, you're actually playing against members from various clubs of the union.
The maximum rake that a club owner can charge is 5% which is capped at 3 BBs. PPPoker clubs have different policies for rakeback, as it's up to the club owner to decide. As far as the amount of rakeback is concerned; since the club owners don't have too many overheads like normal pokerwebsites, they can offer huge rakeback schemes. 
Don't be surprised if a club owner offers you up to 50 – 80% PPPoker rakeback. This is flat rakeback; no convoluted, complex rules or structure.
Like all the best online poker rooms, PPPoker has something in store for new players as well. Instead of cash bonuses, poker lovers who join PPPoker will get rakeback from their clubs. Even if you don't play through an agent for real cash, you can always play on the app's ring games or tournaments for gold coins.
They regularly organize tournaments where you can win prizes and bonuses like iPads, iPhones, gold coins, diamonds, VIP cards and even real cash. You can also win seats to live tournaments which they organize almost monthly in different countries. VIP cards are available through in-app purchases as well.
If you're a fan of live poker, you can participate in a PPPoker festival to meet fellow players around the world. The latest one, PPPoker London festival was held in January 2020, with tens of cash game tables running in Aspers Casino at peak hours.
Depositing and withdrawals on PPPoker might seem like a double-edged sword to some players. However, the trend seems to be the complete opposite. When you get in touch with an agent, you choose the deposit method of your liking. Common deposit methods are cash, bitcoin, Skrill, Neteller and bank transfer. For players of PPPoker India and other Asian regions we can help you to find the most suitable payment methods by utilizing our large networks of local contacts.
There have been times when agents/club owners have disappeared with the money but such instances are rare. This happened in some PPPoker USA clubs that were managed irresponsibly. In the end, it all boils down to the trust level you have with your agent and how reputable the club owners are. Thankfully, you don't need to get a migraine over such hassles because we've got you sorted.
As pros, we have access to various markets and trustworthy clubs. Chat with us to get the best deals and the most trusted clubs.
How to play on the PC version of the PPPoker app?
PPPoker gives you an option to download a PC version of the app in Windows now. Note that the PC version will be in portrait view as opposed to full screen. Also, there isn't a Mac version as yet.
All you have to do is open www.pppoker.net in your browser and select the 'Download it from Windows' option. Once you've installed, click on 'Register/Login' and also choose the best resolution for your PC from the drop-down menu on the top left.
That's it, you're all set!
"We'd say that PPPoker is the future, but it's not true. It's very much now. With the boom of app-poker, grinders like us have found entirely new hunting grounds. Here the action is soft, and the fish seems to take the most obvious of baits. Just join every club possible and you never run out of good action. Sure, the appearance could be better, sure depositing and withdrawing could be easier. But it's pretty hard to be tilted about these things as you're counting your winnings by the pool. It's just that easy here. Happy hunting everyone!"

– Beasts Of Poker Pro-Team
PPPoker Player Journey (2020)
PPPoker real money games: Honest review after 30 days of playing
PPPoker is one of the hottest gaming sites to play online poker since lately, and we decided it's time to write an honest review of the real money games running on PPPoker after 30 days of playing. Our hero who battled for 30 days total with most of the hands played in PLO5 and NLHE games, now has the first-hand experience to share for all of our readers. Read through the end if you want to know what it's really like to play poker on PPPoker!
I started by applying to two particular clubs called BlackPink and Flying Fish. Installing the app was quite easy, and I got it on both my iPhone and desktop PC. After making the deposit which can be done either through a bitcoin transfer or a Skrill p2p transfer, I opened a Texas Holdem table on my iPhone and started playing.
The games I tried during the first days were pretty passive in Texas Holdem. Some players were loose and others were tight, but I didn't encounter any truly aggressive players. This is a characteristic in a poker game you're absolutely thrilled to find – passive money wins less than their fair share of pots. Why is that so? Quite simple: passive poker players basically have only one way of winning. Namely, hitting the best hand and managing to take it to the showdown. So, Texas Holdem games were profitable for me right from the start on both BlackPink and Flying Fish.
On the second day after starting out on PPPoker, I tried some Pot-Limit Omaha 5card games. Now this is a whole different type of animal than the Texas Holdem games I played: The pots were bigger, every game played much looser and there were also a few very aggressive opponents playing. I lost my first deposit by playing in a crazy PLO5 game where anyone barely knew the rules of the game – that isn't to say that PLO5 games weren't good, it's just that the variance is quite much bigger than in NLHE. Since making the second deposit, I've already gained back my losses from the first few days playing PLO5. It's for those who love action, and prefer to win big when the cards go their way!
Would I recommend PPPoker to everybody? For most players, I'd say you should give it a go. If you're a mass-multitabler though, it's probably not for you. You can play three tables through the app quite comfortably, but that's the limit. If you want additional features and poker statistics, you can purchase a VIP card inside the mobile app. The poker experience is a little bit different than on the ordinary poker sites. Then again, PPPoker is no ordinary online poker room – there are a bunch of features that make it unique and everyone has their own opinions on these. You can read my personal opinion on each one of them below:
Feature 1: Calltime function (15 minutes)
If a player wishes to leave the table when they have won chips there, they must click the Calltime function from the top left menu icon. Once activated, a countdown timer for 15 minutes start, and the player must stay at the table for at least that time before quitting.
The Calltime function has been designed to prevent hit-and-running, which means entering a game and leaving immediately after having a win. This means hit-n-runners are no longer a problem. I personally liked this function, as sometimes there are tight short-stackers or very loose recreational players who would otherwise leave immediately after winning a big pot.
Our recommendation: Activate it immediately after you're winning on a table. You may continue to play for as long as you like after activating it once, but at least you have an option to quit the table anytime if the game is no longer good.
A straddle is an optional/voluntary blind bet, usually double the big blind, made by a player after the posting of the small and big blinds, but before any cards are dealt. Player who straddles gets to act preflop once the action comes around to him, and players who straddle are usually quite keen on defending the money they have put in.
Straddling is definitely a great feature in any poker game, and it happens at both NLHE and PLO games on PPPoker. I personally prefer to straddle mostly in live poker, but PPPoker clubs give you this option which is quite unique in online poker.
Our recommendation: When the game conditions are good and you have an edge, you can encourage loose play by straddling yourself from time to time!
Feature 3: Rabbit Hunting
Rabbit hunting means paying a small amount to see what cards would have landed on future streets.
While this is basically an option winning players don't use, it can be fun for recreational players if they had a decent draw but decide to fold and use this option to see whether they would have made their hand. The overall effect on the game is slightly positive in my opinion, as you can find out if your hand would have been a winner.
Our recommendation: Use it only for entertainment!
Feature 4: App optimized for smartphones
Over the years, I've played most of my hands in online poker sitting in front of a desktop PC, having any amount between 1 to 24 tables open simultaneously. Playing on PPPoker is meant to be less of a grind and more of an adventure! I thought this is quite a refreshing approach. The app supports the aim of having a great poker experience by providing you a beautiful user interface. As a bonus, you'll have the option to chat with other players at your table, not to mention the possibility of using different animated emojis!
Our recommendation: Install the app on both your PC and a smartphone or mobile device to test which one suits you best!
To sum up the whole playing experience, let's just say that I definitely don't regret my decision to start playing on PPPoker! Sure, playing online poker on my phone has led to a few nights staying up late as the game was so good I didn't want to quit. Nevertheless, it has been both fun and profitable for me, so I feel obligated to give it a high rating.
And that's exactly what makes PPPoker's product stand out from the crowd: whether you're new to online poker or a veteran card player, PPPoker can be a great place to start playing either casually for fun or with the aim to make some profit. I dare to say, this is the type of poker environment where massive bankrolls can be built. The poker games are suitable for both recreational and professional players as long as you choose a good club – BlackPink and Fusion Poker are currently our top choices here.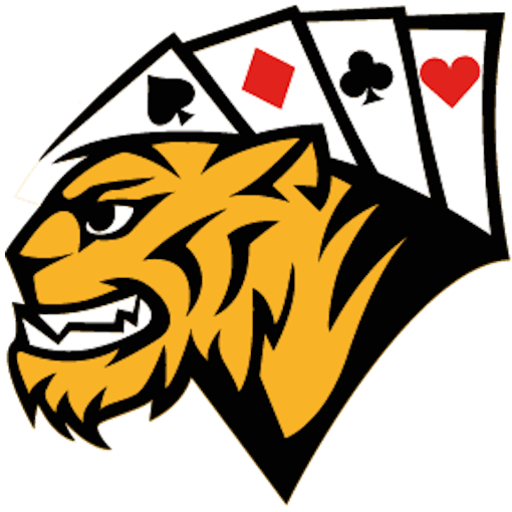 Editorial team curates and publishes in-depth reviews and ratings of online poker sites by using their extensive industry experience. Content is created by both in-house team of experts and outside authority contributors.
For this you need a BTC wallet or Skrill, in case you do not have one, please see our
CRYPTO RECOMMENDATIONS
to set up one to manage your deposits and withdrawals.