Rakeback deals for the clubs:
Available games and formats:
Getting Started is Super Easy
For this you need a BTC wallet or Skrill, in case you do not have one, please see our
CRYPTO RECOMMENDATIONS
to set up one to manage your deposits and withdrawals.
You never want to miss on good poker action. One way to avoid that is to have all the PPPoker private clubs possible at your disposal. Send us your info through our contact form and our manager will contact you personally to get the best poker deals on PPPoker. That way we can get you the best personalized deals possible.
PPPoker is an online social gaming platform and does not provide any real money service. Any monetary value indicated in this article is solely and exclusively endorsed by the respective club host.
For people who are hearing about PPPoker for the first time, PPPoker is one of the biggest market disruptors in the poker world. Think of PPPoker as the 'Resistance' against the 'First Order' or what cryptocurrency is to the traditional banking system. Their slogan is aptly called 'For Poker Lovers by Poker Lovers' and you'll see why that is as you read on. They offer many exclusive features different from the traditional poker rooms, and since their successful launch in 2015 it has quickly gained popularity amongst poker players. In a nutshell, PPPoker allows home games organizers to create their own poker clubs and play online with their friends. The cash games played in the private clubs through PPPoker app are real money games.
The above might sound innocuous at first, but this rabbit hole goes way deep! PPPoker was primarily launched to cater to the Asian poker community. At the time, there were numerous such apps like Poker Bros that wanted poker coverage and a share of the huge, blossoming Asian market. There were two mobile poker apps which devoured the lion's share of the market; PPPoker and PokerMaster. Fast forward to today, PPPoker has become huge across Asia, Europe, South America and North America. Most of the users are from China, which means you can play against people who have not been playing online poker for too long. Since the operating model of PPPoker is a bit different than a normal online poker website has, we've broken down all the information into a Q & A format. This facile approach will give you a better, holistic understanding of this poker behemoth.
PPPoker Player Journey (2020)
PPPoker real money games: Honest review after 30 days of playing
PPPoker is one of the hottest gaming sites to play online poker since lately, and we decided it's time to write an honest review of the real money games running on PPPoker after 30 days of playing. Our hero who battled for 30 days total with most of the hands played in PLO5 and NLHE games, now has the first-hand experience to share for all of our readers. Read through the end if you want to know what it's really like to play poker on PPPoker!
I started by applying to two particular clubs called BlackPink and Flying Fish. Installing the app was quite easy, and I got it on both my iPhone and desktop PC. After making the deposit which can be done either through a bitcoin transfer or a Skrill p2p transfer, I opened a Texas Holdem table on my iPhone and started playing.
The games I tried during the first days were pretty passive in Texas Holdem. Some players were loose and others were tight, but I didn't encounter any truly aggressive players. This is a characteristic in a poker game you're absolutely thrilled to find – passive money wins less than their fair share of pots. Why is that so? Quite simple: passive poker players basically have only one way of winning. Namely, hitting the best hand and managing to take it to the showdown. So, Texas Holdem games were profitable for me right from the start on both BlackPink and Flying Fish.
On the second day after starting out on PPPoker, I tried some Pot-Limit Omaha 5card games. Now this is a whole different type of animal than the Texas Holdem games I played: The pots were bigger, every game played much looser and there were also a few very aggressive opponents playing. I lost my first deposit by playing in a crazy PLO5 game where anyone barely knew the rules of the game – that isn't to say that PLO5 games weren't good, it's just that the variance is quite much bigger than in NLHE. Since making the second deposit, I've already gained back my losses from the first few days playing PLO5. It's for those who love action, and prefer to win big when the cards go their way!
Would I recommend PPPoker to everybody? For most players, I'd say you should give it a go. If you're a mass-multitabler though, it's probably not for you. You can play three tables through the app quite comfortably, but that's the limit. If you want additional features and poker statistics, you can purchase a VIP card inside the mobile app. The poker experience is a little bit different than on the ordinary poker sites. Then again, PPPoker is no ordinary online poker room – there are a bunch of features that make it unique and everyone has their own opinions on these. You can read my personal opinion on each one of them below:
Feature 1: Calltime function (15 minutes)
If a player wishes to leave the table when they have won chips there, they must click the Calltime function from the top left menu icon. Once activated, a countdown timer for 15 minutes start, and the player must stay at the table for at least that time before quitting.
The Calltime function has been designed to prevent hit-and-running, which means entering a game and leaving immediately after having a win. This means hit-n-runners are no longer a problem. I personally liked this function, as sometimes there are tight short-stackers or very loose recreational players who would otherwise leave immediately after winning a big pot.
Our recommendation: Activate it immediately after you're winning on a table. You may continue to play for as long as you like after activating it once, but at least you have an option to quit the table anytime if the game is no longer good.
A straddle is an optional/voluntary blind bet, usually double the big blind, made by a player after the posting of the small and big blinds, but before any cards are dealt. Player who straddles gets to act preflop once the action comes around to him, and players who straddle are usually quite keen on defending the money they have put in.
Straddling is definitely a great feature in any poker game, and it happens at both NLHE and PLO games on PPPoker. I personally prefer to straddle mostly in live poker, but PPPoker clubs give you this option which is quite unique in online poker.
Our recommendation: When the game conditions are good and you have an edge, you can encourage loose play by straddling yourself from time to time!
Feature 3: Rabbit Hunting
Rabbit hunting means paying a small amount to see what cards would have landed on future streets.
While this is basically an option winning players don't use, it can be fun for recreational players if they had a decent draw but decide to fold and use this option to see whether they would have made their hand. The overall effect on the game is slightly positive in my opinion, as you can find out if your hand would have been a winner.
Our recommendation: Use it only for entertainment!
Feature 4: App optimized for smartphones
Over the years, I've played most of my hands in online poker sitting in front of a desktop PC, having any amount between 1 to 24 tables open simultaneously. Playing on PPPoker is meant to be less of a grind and more of an adventure! I thought this is quite a refreshing approach. The app supports the aim of having a great poker experience by providing you a beautiful user interface. As a bonus, you'll have the option to chat with other players at your table, not to mention the possibility of using different animated emojis!
Our recommendation: Install the app on both your PC and a smartphone or mobile device to test which one suits you best!
To sum up the whole playing experience, let's just say that I definitely don't regret my decision to start playing on PPPoker! Sure, playing online poker on my phone has led to a few nights staying up late as the game was so good I didn't want to quit. Nevertheless, it has been both fun and profitable for me, so I feel obligated to give it a high rating.
And that's exactly what makes PPPoker's product stand out from the crowd: whether you're new to online poker or a veteran card player, PPPoker can be a great place to start playing either casually for fun or with the aim to make some profit. I dare to say, this is the type of poker environment where massive bankrolls can be built. The poker games are suitable for both recreational and professional players as long as you choose a good club – BlackPink and Flying Fish are currently our top choices here.
PPPoker FAQs
Is PPPoker rigged or legit?
In 2018, PPPoker was issued a 3rd party Certificate of Integrity from GLI. When you sign-up through us your deposited funds are also 100% guaranteed. In their 2020 System Reliability Report, PPPoker presented their own back-office RNG tests to ensure their dealing sequence is indeed random and meets the highest standards, and they have an anti-collusion team monitoring the games at all times.
Where to download the PPPoker app?
Visit their official website at PPPoker.net and click a download link from either Google Play or App Store.
How to install the PPPoker app?
Installing the app is easy – after downloading it from PPPoker's website, just install it like any other app on your phone.
Is PPPoker available to players from the US, UK, Canada and Australia?
Poker lovers from all over the world are welcome to join PPPoker clubs.
What are the best PPPoker clubs for Indian poker players?
While you can find Indian PPPoker clubs online, any Indian poker player can also join clubs that are from other countries, such as Singapore and Malaysia. We recommend these bigger Asian PPPoker clubs for Indian players because they have much more tables running and larger player fields also in poker tournaments.
How do I make my first deposit and withdrawal on PPPoker?
All deposits and withdrawals on PPPoker are handled through agents. Get in touch with us on Skype or mail us at [email protected]
Is my deposit safe at PPPoker?
Yes, by joining and making a deposit at PPPoker through Beasts Of Poker your deposit is guaranteed 100% by our company should any problem occur with the club. We only deal with reputable clubs, and want to give our players a piece of mind by guaranteeing their deposits.
What is the minimum deposit on PPPoker clubs?
Generally $200 is the minimum deposit for all the clubs you can access through Beasts Of Poker. Get in touch with us on Skype or by mail us at [email protected] and we will clarify the terms & conditions for starting to play.
Can you play on PPPoker with a PC?
Yes – although there is no software for Windows as of now, you can download the PPPoker app from Google Play and run it through an Android emulator.
Can you play on PPPoker with a Mac?
Unfortunately not yet, at least if you're using the Mac OS client. Instead, you can run the app through WIndows via Bootcamp and then install an Android emulator and the PPPoker APK file. Then you're all set to play poker!
Can I use an emulator to play on PPPoker?
Yes – PPPoker works smoothly with most Android emulators that you can run on a desktop PC or a laptop.
How to get the PPPoker APK file for Android?
Just quickly visit the website at PPPoker.net and download from the Google Play link.
Can I play on PPPoker for free?
There are freerolls from time to time on PPPoker, but we recommend starting out with real money poker games – the level of play is much softer than on traditional online poker sites, making it easier to make a profit from playing.
What are the highest stakes played on PPPoker?
There are limits as high as NL2000 and PLO2000 There are multiple tables of NL1k and PLO1k are running at the peak times – if you are a player who prefers to play high stakes, just get in touch with us on the chat to get started access to these games!
What is a PPPoker agent?
PPPoker uses agents who act as contacts between real money clubs and players. You can make deposits and withdrawals on PPPoker through an agent, and ask them for recommendations on which club you should play on.
Does PPPoker allow HUDs?
3rd party HUDs are not officially supported by PPPoker, but you can view the basic stats for each player at the table.
What makes PPPoker unique?
If we had to put it briefly, it's these 7 words: Beginner-friendly, great action, easy-to-use.
What bonuses does PPPoker offer?
Besides earning rakeback from all hands you play, you can win a bad beat jackpot at any table that has BBJ active.
How many players play on PPPoker?
While it's hard to estimate the exact number of players on PPPoker, there are hundreds of different clubs and thousands of users who play on PPPoker regularly. In our PPPoker clubs with the most activity, you can find +200 tables running at peak times.
Is PPPoker good for recreational players?
Definitely yes – PPPoker is a very popular mobile poker app, especially in Asia and South America. The games are full of action and loose play. PPPoker was created for poker lovers to socialize and have a great time playing their favorite card game – just join some of the clubs through us to see it for yourself!
How to create your own PPPoker club?
You can create your own PPPoker club to play with friends in 4 quick steps:
Step 1: Login to PPPoker and click the green icon with an upper body and a + sign.
Step 2: Click 'Rename' to enter your desired name for the club.
Step 3: Choose a picture for your club, check the club name is right and enter chip value & contact details into the 'Club Notice' field. Then click 'Save'.
Step 4: Your club is ready for playing now – share your club ID with your friends to invite them!
How can I contact PPPoker support?
For questions not covered in our PPPoker FAQ, you can contact PPPoker customer service & support team directly by email at [email protected]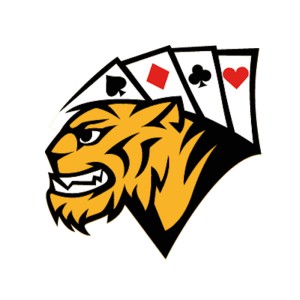 Beasts of Poker
Editorial Team
Beasts of Poker Editorial team curates and publishes in-depth reviews and ratings of online poker sites by using their extensive industry experience. Content is created by both in-house team of experts and outside authority contributors.
"We'd say that PPPoker is the future, but it's not true. It's very much now. With the boom of app-poker, grinders like us have found entirely new hunting grounds. Here the action is soft, and the fish seems to take the most obvious of baits. Just join every club possible and you never run out of good action. Sure, the appearance could be better, sure depositing and withdrawing could be easier. But it's pretty hard to be tilted about these things as you're counting your winnings by the pool. It's just that easy here. Happy hunting everyone!"

– Beasts Of Poker Pro-Team