Rakeback deals for the clubs:
Available games and formats:
Getting Started is Super Easy
You're just three steps away from joining Pokio action!
You never want to miss on good action on a real money social poker app like Pokio. How to ensure that? The answer is simple: have all the Pokio clubs possible at your disposal!
Pokio is the first real money native mobile poker app with a license from Malta Gaming Authority (MGA). Launched in 2017, Pokio offers both cash games and tournaments for poker lovers who want to play their favourite game with a smartphone or a tablet wherever they go. The platform of Pokio offers a highly sophisticated user interface that has been carefully designed to make the player experience as pleasant as possible. Pokio is operated by a Maltese company called Qufan Internet Technology Ltd, which has multiple executives experienced in the iGaming sector working for them.
Pokio was designed to be a social poker app where you can play with friends for fun. Although Pokio is more like normal poker operators compared to the rest of the mobile poker apps, the fact the games are played almost entirely on smartphones makes it somewhat different from online poker sites designed for PCs. Wanna play Heads-Up against legends like Ilari 'Ziigmund' Sahamies or Viktor 'Isildur1' Blom? No problem, we've got you covered – just sign-up with Pokio and find the tables they're at!
We have gathered all the essential information you need to start playing at Pokio in Q & A format. Let's get started with the review:
Pokio Player Journey & CEO interview (2020)
Poker is a funny game. It pushes you along from point to point on a timeline and offers no clues about where it's taking you. One second you're hanging out, just like any other day, watching that episode of Billions where Axe steps in to the office of Taylor Mason Capital, and says 'Go get your fucking master' to Mafee, and the next thing you know you're playing three-handed Open Face Chinese against crazy Norwegians…
But that's exactly the beauty of it – the excitement, the highs, the lows, and everything in-between. For a player who likes to try out something new from time to time, playing OFC on Pokio was definitely one of those things I had no clue I would be doing about 4 hours earlier. Lets' see what kind of player experience Pokio delivered:
So my original plan was to play some PLO5 as there was a straddle table running with blinds €0.25/0.5/1 (and it's 10 in the morning, so there might actually be players who have played through the whole night!). However, first I put both the sound and vibration on so that I don't miss a hand when the action is on me. Then I check the full lobby and found out other type of tables too:
You see those two tables at the bottom left with the symbol 'OFC'? Having played OFC on pretty much all gambling trips, these caught my interest. I searched the lobby for any OFC tables that are currently running, and… bingo, we found one! It's going to be Norway vs. Finland, GL us!
I have no idea how to play OFC on an app, since I've only played it with real cards. Nevertheless, I grasp how the Pokio user interface works from the very first hand, so I'm up to full speed from the second hand onwards. Like all recreational OFC players, I run good right from the start. There are no jokers in the play in this version, but a decent amount of Fantasyland rounds are being dealt at our table as you can get there with any pair of Queens or better on the front:
Quickly after me and Goggen travel to Fantasyland a few times each, Fox realizes it's not going to be his day. So we play HU with my new friend Goggen for a while. You can find HU tables on most cash game formats on Pokio. I notice playing on this app is very convenient compared to playing with real cards, as you don't have to calculate the points after each round (trust me, if you've never played 4-handed OFC that can be quite a mess.) After finishing the session, it's time to point out the features of Pokio that made the playing OFC a great poker experience, so here goes:
Smooth Animations and In-app Buttons
Dragging cards to front, middle or back has been made very easy, and you can just leave the third card to be discarded in its place. One of the clever visualisations is your cards being sort of damaged in case your hand is fouled. You have a timer visible on your turn so that you never miss a hand once you're out of time. Speaking of the timer, there's also enough time during Fantasyland for everyone to come up with the best possible combination, as you get a whole 2 minutes to arrange your cards as you prefer.
Intuitive UI & Overall Easy-to-play Experience
As I started playing, it took me just one hand to get the grasp of how OFC is played on Pokio. And even in that one I managed not to get my hand fouled! Once the round is over, you see how many points each player got from their front, middle and back so it's easy to see how everyone did moneywise on that round. I tried to think of any extra features that would be needed to make the poker experience even better, but couldn't come up with any. Neither is there anything that I would remove from the current UI. My conclusion is that the developers at Pokio have done a good job in this regard.
Earlier this week, Beasts Of Poker had the opportunity to make a short interview with the CEO of Pokio. He has been featured on many news stories on industry publications lately. Now it's time to let Pokio CEO Manuel air his views on real money poker apps and how their roadmap at Pokio is setting new standards for the industry. Let's jump right into it!
Quick Interview with Pokio CEO Manuel Lopes
BoP: What would say are the most important differentiating factors that make Pokio stand out from the crowd?
– Pokio is simply more fun and social than traditional online poker operators. In Pokio you can interact with other players, throw things at them, share poker games directly on social media with a couple of clicks and invite your friends to play directly with you at the table. Compared to the other apps we also have the added benefits and security of having a B2C EU Gaming license. All our payment methods are certified, and our funds are held in segregated accounts and checked regularly by the regulator. Players' funds are safe with Pokio and not at the mercy of shady agents or intermediaries.
BoP: How do you see the development of mobile poker apps going forward in terms of user experience in 2020-2021?
We think the future is definitely more socially oriented. Poker apps appeal to slightly different demographics than traditional online poker sites. Millennials spend around 70% of their free time engaging with social media platforms and following their friends on those. I believe also mobile poker apps will evolve in that sense.
BoP: What's your view on the effects of the Coronavirus outbreak on popularity of mobile poker apps and online poker in general?
We´ve experienced a significant surge of players registering and playing in Pokio since the virus outbreak. It makes perfect sense since the live games are stopped at the moment and regular poker sites are not appealing to many of us anymore. Apps have softer and very fun poker games. Pokio has also been available to provide an alternative platform for live game venues and organizers to continue their business online with a record fast setup time.
We believe the online poker industry as a whole will benefit from these times of isolation as the value for entertainment is much better than other gaming products – you don't play against the house, so funds tend to last longer than for example in casino products. The apps are leading the way, and we at Pokio will try to set good standards for the industry.
BoP: Any greetings you would like to say to people are considering moving to Pokio?
I would definitely encourage them to try it.  We have so many positive feedbacks from players that have never tried our real money social poker app before. You will find that it is extremely user friendly, with action 24/7. There are several tournaments and promotions at all times and a great atmosphere. Also, where else do you get to throw a Tomato at Viktor 'Isildur1' Blom or Ilari 'Ziigmund' Sahamie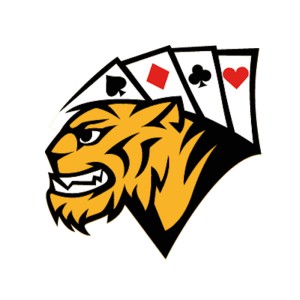 Beasts of Poker
Editorial Team
Beasts of Poker Editorial team curates and publishes in-depth reviews and ratings of online poker sites by using their extensive industry experience. Content is created by both in-house team of experts and outside authority contributors.
Pokio FAQs
Is Pokio legit?
Yes – Pokio operates under a license from Malta Gaming Authority, holding B2B Gaming Service License. All the player funds are kept on Sata bank accounts according to Remote Gaming Regulations. Pokio has a zero tolerance policy towards fraud and collusion, and they review log-files and perform security checks to maintain the system integrity and fairness at their tables.
Where to download the Pokio app?
Visit their official website at pokio.com with your smartphone and click a download link on the website. You can also visit Google Play or App Store and type in 'Pokio' to download the app.
Can I use an emulator to play on Pokio?
Absolutely! Pokio works smoothly with Android emulators in case you want to play some poker on your laptop or desktop PC.
Can you use tracking software such as HEM?
No – third-party HUDs or tracking software like HEM or PT4 are not allowed to be used on Pokio. The lack of support for tracking software helps to keep the player ecosystem healthy, which is actually a good thing in the long-term for winning players too.
What are the deposit methods offered by Pokio?
You can make deposits with various methods such as Skrill, Neteller, Visa and MasterCard. Pokio also offers Rapid Transfer in case you prefer deposit with your bank account.
How do I make my first deposit and withdrawal on Pokio?
Deposit and withdrawals on Pokio are handled as in-app purchases. For withdrawals larger than 2k EUR, you have to verify your account by providing Pokio a copy of your ID and proof of address (both of which are standard requirements for KYC purposes). Before you make the first deposit though, get in touch with our BeastsOfPoker chat on our website or contact us on Skype [email protected] or at Telegram at @BeastsOfPoker to join the most suitable clubs for your preferred games and stakes! This way you can start to play your favourite games right after making the first deposit.
Can you play on Pokio with a PC?
Of course – although there is no software for Windows yet, you can download the Pokio app from Google Play and run it through an Android emulator on your desktop computer.
How to get the Pokio APK file for Android?
Quickly visit their website at pokio.com and click the Download button on the page (currently placed at the top right corner of the website).
Can you play on Pokio with a Mac?
Unfortunately not by using the Mac OS client – in case you absolutely want to play on a Mac, you can run the app through WIndows via Bootcamp and then install an Android emulator and the Pokio APK file to start playing.
Why should I sign-up on Pokio through Beasts Of Poker?
Utilizing our connections in the poker industry, we have direct contact with the app developers and club owners directly to get our players the access to the best poker games. Additionally, we always offer the maximum rakeback for our players who decide to join Pokio clubs.
I've heard the games on Pokio are quite crazy - is this true?
Let's just say that we've seen some quite splashy tables at times during testing the app, especially in 5-card PLO where the ante games can play quite big. If you're tired of playing standard game formats like Texas Hold'em and Omaha, you can try some crazy Drawmaha games! Pokio app is designed to offer players a social & fun poker experience, and so far they've a quite good job in that!
I have a question about Pokio not answered here - where to find more info on Pokio?
We recommend checking Pokio's comprehensive support page where they have clear answers & information for almost every imaginable topic – you can find it at pokio.com/support.
"Pokio is sort of the 'green hippo' on the market of mobile poker apps. While it's not the most popular one, it certainly has it's pros such as very friendly games for recreational players, fast and convenient deposits & withdrawals and a pleasant look & feel inside the app. The choice of clubs or the number of running tables are not as high as on other more popular apps, but once the action games get going on the app you want to be sure to arrive at the table before it has filled up! For anyone who loves to play Omaha, Pokio is definitely a must try. May the flops be with you on Pokio!"

- Beasts Of Poker Pro-Team