You never want to miss on good action on a real money poker app like ClubGG. How to ensure that? The answer is simple: have all the poker clubs possible at your disposal!
Welcome to Beast's Den, the Host Club of our very own Global Circle! The goal of our circle is to provide a friendly environment for recreational poker players across the world. Therefore, we have invited the biggest club owners across Americas, Asia and Southern Europe to join us in Making Pokio Great Again. You can find our streamers spending time here as well after a drink or many. The circle takes care of it's ecosystem: stats are hidden and grimmers, hitn'runners and pathological nits are kicked out.
Welcome to Beasts' Colosseum, our club that belongs to the Nordic Circle! This club plays similar to live games: social poker with many players seeing the flop. Players such as Viktor 'Isildur1' Blom and other famous players have their social poker home in this circle!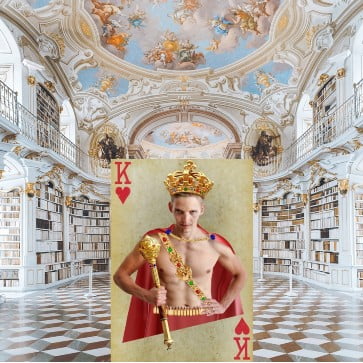 Welcome to King Pampo's Palace that belongs to the United Poker Clubs Circle! You can find some pretty wild games from time to time. Play with famous players such as Ilari 'Ziigmund' Sahamies, Manig Loeser & others!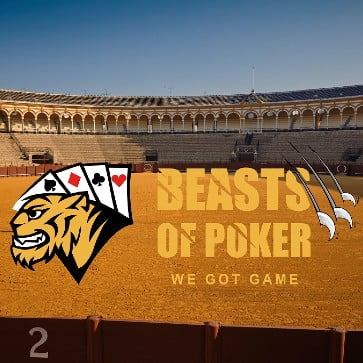 This club is a great choice if you're looking for soft real money poker games. The majority of members are Irish poker players, with some Norwegians, Polish & German players also at the tables.
Jungle of Judas offers a good selection of small stakes tournaments and cash games as well. The club is part of a smaller poker circle called Mediterranean Poker Circle, but the games are soft in both Texas Hold'em & Omaha!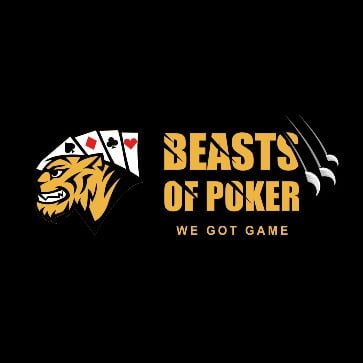 Our Beasts Of Poker club on the Malta-licensed app Pokio is a part of a new circle launched in April 2020. Besides facing the famous Ilari 'Ziigmund' Sahamies at the tables, you can play with European players from countries like Sweden, Norway, Ireland and Central Europe in this circle.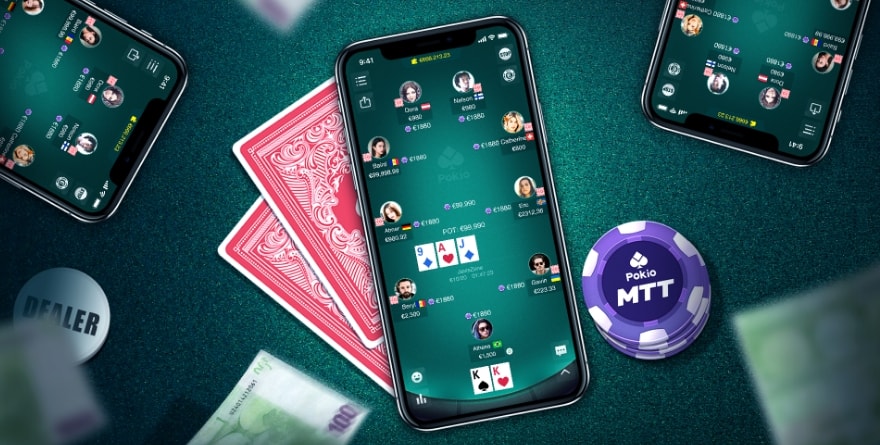 Pokio is the first real money native mobile poker app with a gambling license from Malta Gaming Authority (MGA). Launched in 2017, Pokio offers both cash games and tournaments for poker lovers who want to play their favourite game with a smartphone or a tablet wherever they go. The Pokio platform offers a highly sophisticated user interface that has been carefully designed to make the player experience as pleasant as possible. Pokio is operated by a Maltese company called Qufan Internet Technology Ltd, which has multiple executives experienced in the iGaming sector working for them.
Pokio was designed to be a social poker app where you can play with friends for fun. Although Pokio is more like normal poker operators compared to the rest of the mobile poker apps, the fact the games are played almost entirely on smartphones makes it somewhat different from online poker sites designed for PCs. Wanna play Heads-Up against legends like Ilari 'Ziigmund' Sahamies or Viktor 'Isildur1' Blom? No problem, we've got you covered – just sign-up with Pokio and find the tables they're at!
We have gathered all the essential information you need to start playing at Pokio poker games in Q & A format. Let's get started with the review:
While Pokio has basically the same kind of operating model as the other real money mobile poker apps with different unions (known as circles on Pokio), clubs and agents, Pokio has one main difference compared to the other real money poker apps. Pokio has Maltese gambling license for offering P2P poker games for players across the world, meaning in-app deposits & withdrawals are possible with several methods on their poker app. This makes Pokio poker a convenient choice for those players who wish to make a deposit with their credit cards instead of Bitcoin transfers or e-Wallet transfers. Player funds are held on separated bank accounts by Qufan Internet Technology Ltd to comply with gambling laws of Malta.
To create larger player pools, Pokio has made it possible for everyone to create their own club and join a circle which is the name used for unions. This way you can get together with your friends to play some real money social poker games with many players from other clubs who belong to the same poker circle. The current circles of Pokio cover the Nordic countries such as Norway, Sweden and Finland. However, we predict there will be more Pokio poker circles and clubs also globally once Pokio reaches a critical mass of players. Players can also use Diamonds for extra purchases like VIP statuses inside the poker app. If you happen to hate bad beats (like many players do!), you can also get all-in insurance on Pokio to get awarded your equity-based share of the pot – this way you can avoid sweating the cards that are still left to come!
Playing cash games or tournaments on Pokio is essentially really simple. You ask for the Pokio Club ID from a club owner, send out a request to join their club, purchase some chips inside the Pokio app and start playing on your phone. One of the great features offered by Pokio is the common wallet function for all clubs, which means you can use the deposited money on any Pokio club you wish to play at. A small rake is charged for playing the game, and you can get a weekly rakeback from your club owner if they have decided to offer rakeback for their club members. If you wish to make a withdrawal and enjoy your winnings, just go to the wallet section inside the poker app and request your desired amount to be paid to you.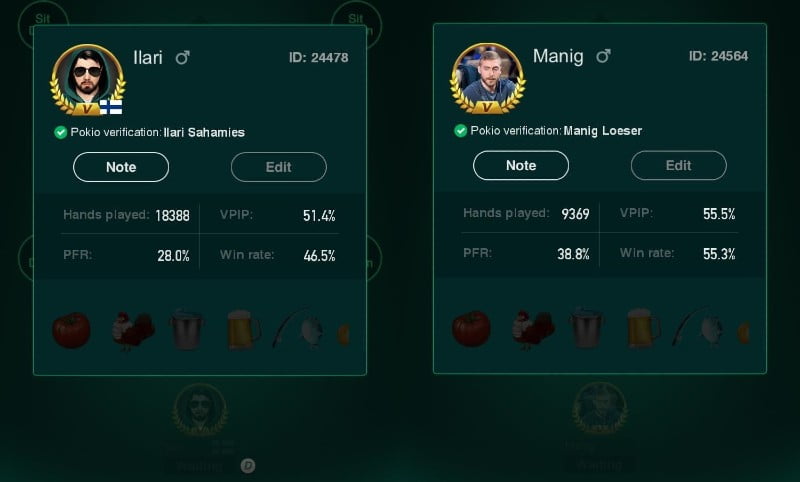 Why is Pokio becoming so popular?
Pokio has been featured on many tournament circuits and poker events, such as the King's of Tallinn tournament and the Cash Game Festival held in different locations in Europe. Besides running great promotions regularly, Pokio has multiple things going for the app to become a very popular one amongst players. Here's they key reasons we believe it will be a success:
What does a Pokio club look like?
In the Club view of the app, you can see all clubs where you're a member at. By clicking on a club name, you will enter the lobby of that club where you can view the general chat and games. Finding a suitable game is easy with just a few clicks. Joining a club is also easy once you know the Pokio Club ID – we have scouted the clubs with the best action for our players, so make sure to read the club descriptions at the end of this review!
Once you have chosen a club to play at, apply to become a member and click on the 'Games' tab at the lobby of the club to see a list of all the tables with the chosen game type, their number of players and the stakes. You can also utilise a filter to find the tables of a specific game format.
What about the interface, aesthetics and features of the app?
Pokio software has been carefully developed to be as intuitive as possible, and as we tested the platform we found the gameplay to be pretty smooth. All the buttons for checking, raising, folding and choosing your betsize were easy to use. Pokio operates under a Maltese gaming license, and you can rest assured when playing that the regulated environment for real money poker games on Pokio is operated with the best interest of players. The games are fair with a proper RNG (Random Number Generator). This means everyone will get an equal share of good and bad cards in the long-run playing on Pokio.
We tested the gameplay with an iOS device, iPhone 8, and the playing experience was very pleasant. Finding your favorite poker game is super easy. The whole poker app and the tables have a green theme with beautiful details, and it's easy to find the necessary buttons during gameplay. There is a light on the table pointing to the player in turn, and you can see a flag next to each player to find out which country they are playing from. When you click on the nickname of a player at the table, a Heads-Up Display window will open up. This HUD shows you essential stats from the player, such as VPIP, PFR and Win Rate. Checking your own stats in different game formats is also easy: Just go to the main view of the app and choose the 'Stats' tab from the menu at the bottom of the screen.
The portrait view has been designed to show you the most essential information at the poker table, you can choose whether your phone vibrates and/or gives a voice signal once the action is on you. What we found very helpful for reducing variance, risk and bad beats was the option to run it multiple times. Running it multiple times is possible in case there are two or more players and you are all-in with a chance of winning between 50-98%. You can get a guaranteed payout with an all-in insurance as well. If you want to add a personal avatar, that is possible too. 3rd-party trackers like Holdem Manager and HUDs are not supported by Pokio, which is actually a good thing to keep the poker ecosystem healthy.
To get familiar with all the necessary functions, we recommend checking the main sections of the app once you have registered an user: Club, Stats, Play, Wallet and Me. We found all these functions pretty clear during testing, and you can reach out to the Pokio support team at [email protected] in the rare case of facing any troubles while using the poker app.
What about chip value, games, action and the number of tables?
The currency used at the tables is EUR, and all the deposits & withdrawals as well as chip purchases at the tables work in EUR.
As for the poker games, Pokio covers all the most popular poker variants and also some pretty exotic ones. These include No-Limit Texas Hold'em (NLHE), Pot-Limit Omaha (PLO), 5-Card Pot Limit Omaha (PLO5), Open Face Chinese (OFC) plus the exotic option of Sviten Special also known as Drawmaha, which is a very popular form especially among Swedish players. Overall, 5-card Omaha is the most popular format played on Pokio. The number of grinders isn't too high at most limits when you sit down at a cash game table.
On top of these cash game variants, you can also register to a variety of MTTs running daily or SNG's to play some fast rounds of poker. A table can have 2 to 8 players depending upon the action, and Heads-up tables are also available for those who like to play the purest format of poker, mano-o-mano!
Similarly to other real money poker apps, Pokio poker doesn't have a single player pool where all the players would be battling each other at the same tables. Well, everyone basically plays on the same app, but you can join and try out as many different clubs as you like until you find one that feels like your poker home. For this reason, we have tested out the different clubs to find the best action available across all the Pokio clubs. We warmly recommend registering to multiple clubs so that you never run out of great action. Remember that you can use the single balance to play on all the clubs you join, which lowers the amount of money needed on Pokio by a lot!
Pokio club owners can join circles (the equivalent of unions) to make their player pools larger, and therefore you can access the player pools of other clubs that belong to the same circle. Currently Pokio player traffic is a bit lower than on the other mobile poker apps, but it's growing steadily thanks to the great marketing efforts from Pokio.
How much are the rake and rakeback on Pokio?
The rake on Pokio is 5% by standard and it's capped between 0.3BB-6BB depending on which stakes you play. At the lower stakes the cap is higher, and at the higher stakes the cap is really low – to compensate for the higher cap in terms of BB's at micro & low stakes, you get weekly rakeback from us. As with usual online poker operators, the rake structure includes a no flop – no drop -policy, and the rake is calculated with the Weighted Contributed method. The rake structure for different stakes is the following:
| | | | |
| --- | --- | --- | --- |
| Stakes | 2 Player Cap | 3-4 Player Cap | 5+ Player Cap |
| NL20€ | €0,50 | €0,50     | €1,25     |
| NL50€ | €0,80 | €1,50 | €3 |
| NL100€ | €1,50 | €1,50 | €3 |
| NL200€ | €1,50 | €3 | €3 |
| NL500€ | €1,50 | €3 | €3 |
| NL1000€ | €1,75 | €3,50 | €3,50 |
| NL2000€ | €1,75 | €3,50 | €3,50 |
The maximum rakeback any club owner can offer to their players on Pokio depends on the circle. Player rewards are paid by the club owners each week directly to the player accounts. Even in case you've had a downswing during the week, you still get some extra money from your club owner to play with once the week is over! Get in touch with us through skype or email at c[email protected] for more information on player rewards.
Are there any promotional campaigns on Pokio clubs?
Promotional campaigns? Huh, you've come to the right place! Pokio poker clubs offer regular promotions, such as guaranteed tournaments, freerolls, Pokio Super Summerfest series and other exciting promotions for the players. The more you play on Pokio, the bigger your player rewards will be. You can also play against celebrity players on some clubs, and most Pokio clubs reward their loyal members with benefits like a weekly rakeback payment.
How to make deposits and cashouts on Pokio?
Pokio holds a Maltese gaming license which gives them one significant advantage in terms of payments: They can offer a direct cashier inside the app for processing deposits and withdrawals. Please note the methods may change according to your location as some of the methods might not be available in your country.
The payment methods offered by Pokio include the following:
To make a deposit on Pokio, just visit the Wallet tab and click deposit, follow the instructions of the method you've chosen and receive the money within a matter of minutes!
How to open an account on Pokio?
Once you're ready to try out Pokio, the first step is to download the Pokio app either from the Google app store or Apple app store depending on which type of smartphone you own. After the app has been installed on your phone, click register and type in your desired username and password.
After registering the account, get in touch with us by either using our chat on the bottom right corner of the website or through Telegram at @BeastsOfPoker – we'll set you up with the juiciest clubs existing on Pokio and best rakeback deals available in those clubs.
How to play on the PC version of the Pokio app?
Even though the Pokio app is optimized for and intended to be used with smartphones, it's also possible to play on a PC by installing an Android emulator. Just download the Pokio app from Google Play and run it through an Android emulator on your desktop computer, and you're ready to jump into the action!
"Pokio is sort of the 'green hippo' on the market of mobile poker apps. While it's not the most popular one, it certainly has it's pros such as very friendly games for recreational players, fast and convenient deposits & withdrawals and a pleasant look & feel inside the app. The choice of clubs or the number of running tables are not as high as on other more popular apps, but once the action games get going on the app you want to be sure to arrive at the table before it has filled up! For anyone who loves to play Omaha, Pokio is definitely a must try. May the flops be with you on Pokio!"

– Beasts Of Poker Pro-Team
Pokio Player Journey & CEO interview (2020)
Poker is a funny game. It pushes you along from point to point on a timeline and offers no clues about where it's taking you. One second you're hanging out, just like any other day, watching that episode of Billions where Axe steps in to the office of Taylor Mason Capital, and says 'Go get your fucking master' to Mafee, and the next thing you know you're playing three-handed Open Face Chinese against crazy Norwegians…
But that's exactly the beauty of it – the excitement, the highs, the lows, and everything in-between. For a player who likes to try out something new from time to time, playing OFC poker on Pokio app was definitely one of those things I had no clue I would be doing about 4 hours earlier. Lets' see what kind of player experience Pokio delivered:
So my original plan was to play some PLO5 as there was a straddle table running with blinds €0.25/0.5/1 (and it's 10 in the morning, so there might actually be players who have played through the whole night!). However, first I put both the sound and vibration on so that I don't miss a hand when the action is on me. Then I check the full lobby and found out other type of tables too:
You see those two tables at the bottom left with the symbol 'OFC'? Having played OFC on pretty much all gambling trips, these caught my interest. I searched the lobby for any OFC poker tables that are currently running, and… bingo, we found one! It's going to be Norway vs. Finland, GL us!
I have no idea how to play OFC on an app, since I've only played it with real cards. Nevertheless, I grasp how the Pokio user interface works from the very first hand, so I'm up to full speed from the second hand onwards. Like all recreational OFC players, I run good right from the start. There are no jokers in the play in this version, but a decent amount of Fantasyland rounds are being dealt at our table as you can get there with any pair of Queens or better on the front:
Quickly after me and nickname Goggen travel to Fantasyland a few times each, Fox realizes it's not going to be his day. So we play HU with my new friend Goggen for a while. You can find HU tables on most cash game formats on Pokio. I quickly notice playing on the Pokio poker app is very convenient compared to playing with real cards, as you don't have to calculate the points after each round (trust me, if you've never played 4-handed OFC that can be quite a mess.) After finishing the session, it's time to point out the features of Pokio that made the playing OFC a great poker experience, so here goes:
Smooth Animations and In-app Buttons
Dragging cards to front, middle or back has been made very easy on Pokio, and you can just leave the third card to be discarded in its place. One of the clever visualisations is your cards being sort of damaged in case your hand is fouled. You have a timer visible on your turn so that you never miss a hand once you're out of time. Speaking of the timer, there's also enough time during Fantasyland for everyone to come up with the best possible combination, as you get a whole 2 minutes to arrange your cards as you prefer.
Intuitive UI & Overall Easy-to-play Experience
As I started playing, it took me just one hand to get the grasp of how OFC is played on Pokio. And even in that one I managed not to get my hand fouled! Once the round is over, you see how many points each player got from their front, middle and back so it's easy to see how everyone did moneywise on that round. I tried to think of any extra features that would be needed to make the poker experience even better, but couldn't come up with any. Neither is there anything that I would remove from the current UI. My conclusion is that the developers at Pokio have done a good job in this regard.
Earlier this week, Beasts Of Poker had the opportunity to make a short interview with the CEO of Pokio. He has been featured on many news stories on industry publications lately. Now it's time to let Pokio CEO Manuel air his views on real money poker apps and how their roadmap at Pokio is setting new standards for the industry. Let's jump right into it!
Quick Interview with Pokio CEO Manuel Lopes
BoP: What would say are the most important differentiating factors that make Pokio stand out from the crowd?
– Pokio is simply more fun and social than traditional online poker operators. In Pokio you can interact with other players, throw things at them, share poker games directly on social media with a couple of clicks and invite your friends to play directly with you at the table. Compared to the other apps we also have the added benefits and security of having a B2C EU Gaming license. All our payment methods are certified, and our funds are held in segregated accounts and checked regularly by the regulator. Players' funds are safe with Pokio and not at the mercy of shady agents or intermediaries.
BoP: How do you see the development of mobile poker apps going forward in terms of user experience in 2020-2021?
We think the future is definitely more socially oriented. Real money poker apps like Pokio appeal to slightly different demographics than traditional online poker sites. Millennials spend around 70% of their free time engaging with social media platforms and following their friends on those. I believe also mobile poker apps will evolve in that sense.
BoP: What's your view on the effects of the Coronavirus outbreak on popularity of mobile poker apps and online poker in general?
We´ve experienced a significant surge of players registering and playing in Pokio since the virus outbreak. It makes perfect sense since the live poker games are stopped at the moment and regular poker sites are not appealing to many of us anymore. Apps have softer and very fun poker games. Pokio has also been available to provide an alternative platform for live game venues and organizers to continue their business online with a record fast setup time.
We believe the online poker industry as a whole will benefit from these times of isolation as the value for entertainment is much better than other gaming products – you don't play against the house, so funds tend to last longer than for example in casino products. The apps are leading the way, and we at Pokio will try to set good standards for the industry.
BoP: Any greetings you would like to say to people are considering moving to Pokio?
I would definitely encourage them to try it.  We have so many positive feedbacks from players that have never tried our real money social poker app before. You will find that Pokio is extremely user friendly, with action 24/7. There are several tournaments and promotions at all times and a great atmosphere. Also, where else do you get to throw a Tomato at Viktor 'Isildur1' Blom or Ilari 'Ziigmund' Sahamies!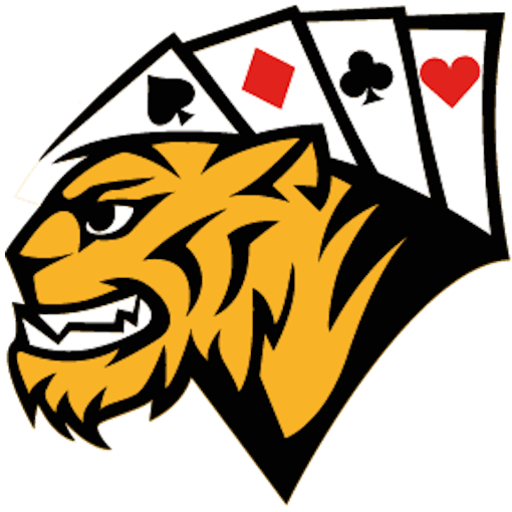 Editorial team curates and publishes in-depth reviews and ratings of online poker sites by using their extensive industry experience. Content is created by both in-house team of experts and outside authority contributors.
You're just three steps away from joining Pokio action!