Mobile poker apps have been popping up left and right, with Pokerrrr 2 being one of the less-known operators that has gained more popularity. However, it faces some tough competition from similarly attractive online poker apps like ClubGG and XPoker. This might leave you wondering – is Pokerrrr 2 still worth your time in 2023?
Well, don't fret just yet! In this review, we'll dig deep into the features, offerings, reliability, and security measures of Pokerrrr 2. We will also pit this online poker platform against its competition and see how it fares. Let's dig right into it:
Pokerrrr 2 is a top-rated free-to-play mobile poker app that has been around since 2014. Its standout feature allows players to create or join private clubs to play with friends or strangers using virtual gold coins. The platform offers various game types such as Texas Hold'em, Pot Limit Omaha, Round of Each, Short Deck, and Open Face Chinese.
Pokerrrr2 is designed to provide a seamless poker experience for players on their Android and iOS devices. Through its club model among mobile poker apps, the app allows users to create and join clubs where they can play different poker games using an in-app currency called Gold Coins.
Its private games option is among the top reasons Pokerrrr 2 is highly attractive to many players. This feature lets users set up exclusive tables to play with only their friends. However, it's worth noting that Pokerrrr 2 functions as a play-money social gaming platform since it isn't licensed or regulated for real-money poker.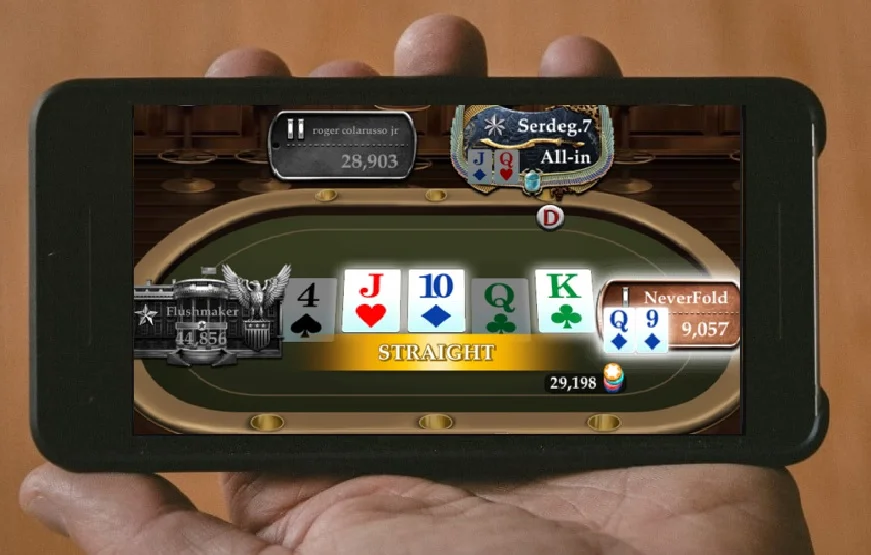 Which Games Are Offered on Pokerrrr 2
Gold coins are the in-app currency for this social gaming platform. It provides players with means to access and enjoy various games. Gold coins are the key to public games and also private tables for those who prefer exclusive gameplay or want to engage in real-money poker. Players can also spend their gold coins customizing tables and purchasing game history.
Users can create their own secluded spaces (private tables) to compete against friends or other club members in various poker formats. All they need to do is spend gold on an hourly basis to keep their table active. These private tables enable real-money action through arrangements between players and club owners. However, all financial transactions are independent of the app developer's oversight. Therefore, they should be approached with caution by participating parties.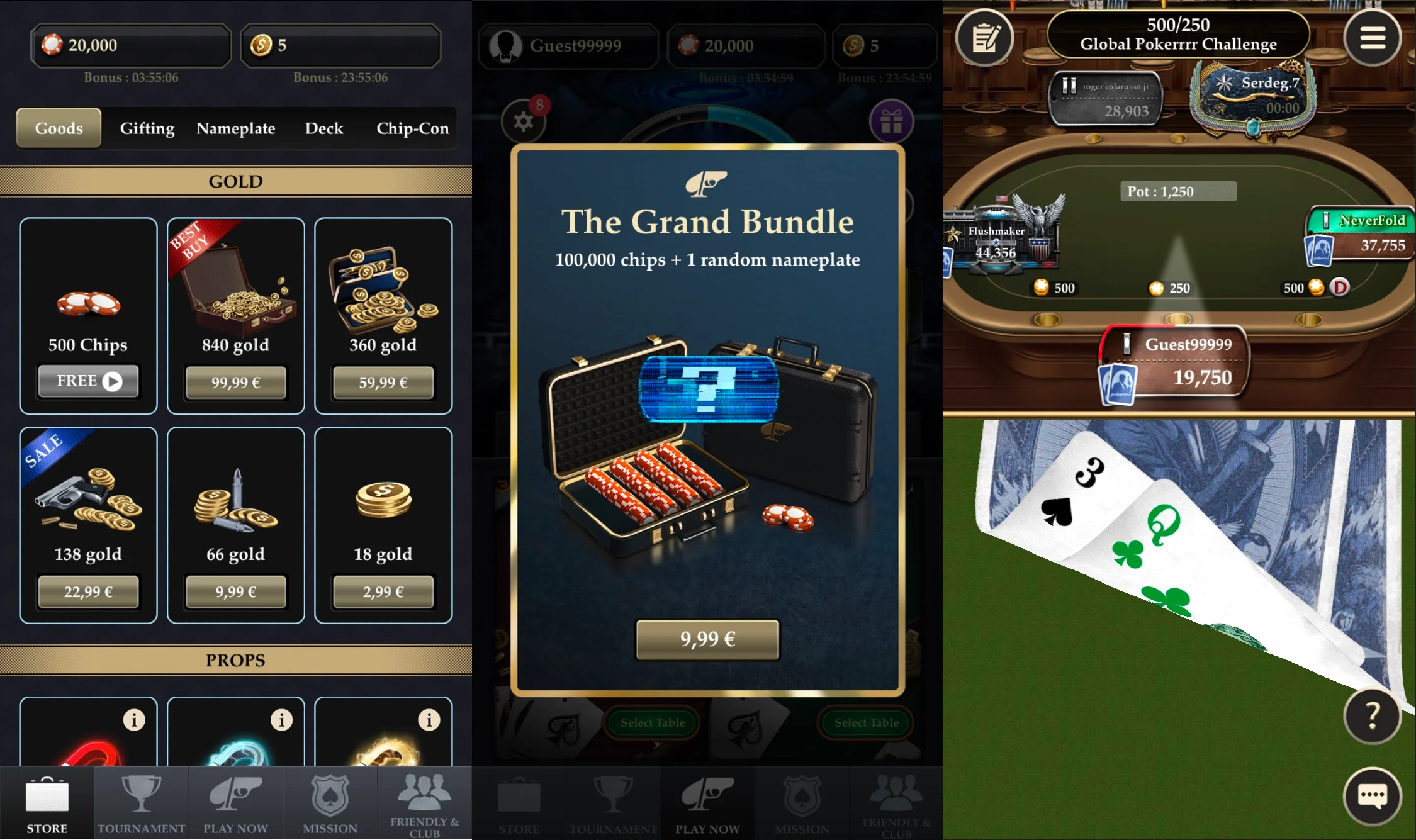 Clubs And Real Money Games
Since Pokerrrr 2 runs on a club model, all players can create or join clubs (private rooms) to play poker with friends and acquaintances. Players can choose the game format, betting structure, and tournament rules they prefer in the private rooms. Players need to exercise caution when depositing funds into a club account to play real money games. There may be potential payout issues if disputes arise with club owners.
At Beastsofpoker, we guarantee all deposits of our players. Even if you decide to go elsewhere to access the games, make sure to choose a reputable agent when playing at Pokerrrr 2 clubs! 
This social gaming platform has an intuitive interface that promotes seamless gameplay on both iOS and Android devices.
Pokerrrr 2's software and interface have been designed to provide an exquisite gaming experience for players. Since the app works well on both Android and iOS devices, its accessible to a broad audience. This increases its player base, competitiveness, and enjoyability. 
Additionally, the platform utilizes a gesture-based input system. As a result, players can quickly make their moves by simply swiping left or right for betting and tapping the screen to fold or call. However, some new players find gesture controls challenging to master, especially on smaller screens.
Compatibility With Devices
Pokerrrr 2 is available on both iOS and Android devices and has minimum compatibility requirements that are easy to meet. This ensures that most players can run the app on their mobile devices without any issues.
Players who prefer a larger screen might need to install an emulator like BlueStacks to play the game on their computers. Keep in mind that running the app on an emulator may affect certain functionality. However, many players have been able to run the app this way without any significant issues.
Action Gestures and Table Information
Players can use action gestures to input betting actions quickly and conveniently, making it easy to play poker with friends while chatting or doing other things. The app also provides additional table information beyond what's available in traditional online poker games. The table information can include ranking of who has won the most chips and how many pots each player has won. These features add extra layers of excitement and strategy to the game, enhancing the overall playing experience.
Hand History Access
Pokerrrr 2 lets players access hand histories in both graphical and textual forms. Thereby providing them with a valuable tool for reviewing their gameplay and improving their strategy. Players can share these histories in the club chat, allowing players to learn from each other's experiences. 
However, it's important to note that Pokerrrr 2 does not support importing results into outside tracking software. Therefore, players will need to manually input their results if they opt to take advantage of external tracking tools. 
For instance, a player may analyze their hand history after a difficult decision faced at a Texas Hold'em game, taking note of their decision-making process. They might determine that they often fold when they should have raised or vice versa. With these findings at hand, the player can adjust their strategy moving forward and improve their overall win rate.

How is the Rake and rakeback at Pokerrrr 2
This online poker platform charges a rake on all real money games. The amount charged varies depending on the club's settings. However, players can also get rakeback deals through agents. These deals vary greatly by club and agent.
Rake Amounts
Determining the rake amounts in Pokerrrr 2 can be challenging for players due to the limited club management tools available. The maximum fee that clubs can set on each game is 50% without limit, which is quite unusual compared to other poker platforms.
Additionally, there are no restrictions on percentage or cap on rake, making it hard for players to determine how much they're paying. Each club administrator sets the rake for each game, and unofficial rakeback deals are scarce.
It all comes down to the softness of the games – you want to play on loose tables on apps like Pokerrrr 2 in case your aim is to win money!
Pokerrrr 2 vs. Competitors
If you are thinking about playing poker on Pokerrrr 2, you might have also considered joining PPPoker and PokerBros as they are its closest competitors. Let's explore their similarities and differences in gaming experience, rake structures, security measures, and overall user satisfaction.
| | | | | | |
| --- | --- | --- | --- | --- | --- |
| Poker App | Game Selection | Real Money Play | Security and Fairness | Deposits and Withdrawals | Customer Support |
| Pokerrrr 2 | Offers a variety of poker games like Texas Hold'em and Pot Limit Omaha. | Real money play is possible through private clubs but not directly supported by the app. | Allegations of scams, cheating, and exploitative fees have raised concerns about the app's security and fairness. | Deposits and withdrawals are processed via cryptocurrencies or "cash-in-hand" methods. Guarantees and/or fund protection depends on the agents mostly similarly to other apps. | Customer support is available, but response times and effectiveness may be inconsistent. |
| PPPoker | Features various poker games like Texas Hold'em, Pot Limit Omaha, and Open Face Chinese Poker. | Supports real money play through private clubs and agent-based systems. | Player security is prioritized with anti-cheating measures, but some concerns about game fairness still exist. | Agents facilitate deposits and withdrawals and can involve cryptocurrencies, e-wallets, or bank transfers. | Offers 24/7 customer support via email and social media channels. |
| PokerBros | Hosts a range of poker games, including No-Limit Hold'em, Pot Limit Omaha, and Short Deck. | Real money play is available in private clubs using an agent system. | Utilizes anti-bot and anti-cheating systems to maintain game fairness, but concerns about collusion and cheating persist. | Deposits and withdrawals are managed by agents, with various payment methods available depending on the agent. | Provides reliable customer support via email and social media, with a focus on addressing player concerns. |
From the comparison table above, it's clear that each app has its strengths and weaknesses. Game selection and real money play options are similar across all three apps. However, the allegations of scams and cheating surrounding Pokerrrr 2 raise concerns about its security and fairness. Its deposit and withdrawal processes are also riskier, with no guarantees or fund protection. Choosing the right app ultimately depends on your individual preferences and priorities as a poker player.
Customer support at Pokerrrr 2
Pokerrrr 2 has quite a robust customer support program. If you need assistance anytime, you can reach customer support via email or the Pokerrrr 2 Facebook page. Unfortunately, there is no in-app live chat feature or phone number to contact directly. Choosing a reliable agent for real money games is crucial since Pokerrrr 2 does not directly handle funds in these games.
Ensure you carefully review a potential agent before engaging in real money games on Pokerrrr 2. The app warns users of scams and offers guidelines for safe playing on its Reddit thread.
How is the Game Integrity And Security at Pokerrrr 2?
Pokerrrr 2 ensures game integrity and security through its Random Number Generator, certified by Gaming Labs International, and IP/GPS safeguards to prevent cheating.
Random Number Generator
The backbone of most established online gaming platforms is their Random Number Generator (RNG), and Pokerrrr 2 is no exception. The app claims to have a fair and certified RNG by Gaming Labs International, which helps ensure the game's integrity and fairness.
While it's reassuring that Pokerrrr 2 went through testing for their RNG, there are concerns about cheating on the platform. HUDs or Heads-Up Displays are allowed on the app, giving an unfair advantage to some players. Additionally, without IP/GPS safeguards in place, there is potential for cheating and multiple account creation.
Players need to carefully consider their deposit method and choose a reliable club owner or agent to ensure the smooth processing of their financial transactions on the app. To withdraw funds from Pokerrrr 2, players can choose between cryptocurrencies or "cash-in-hand" transactions. These options are usually processed through the player's agent, who will confirm the transaction and then handle the funds transfer.
However, players need to be aware of potential scams when making withdrawals and carefully check their agent's credentials before proceeding with any transaction.
All-in-all, you want a smooth deposit process as well as withdrawals. You also expect to get your winning out of the app without any fuss, and Beastsofpoker's customer support is built to help you in doing exactly that. Here's how you can make deposits and withdrawals from Pokerrrr 2.
How to Use the Functions of Pokerrrr 2 App
What Players Have Said About Pokerrrr 2 on the Internet
Besides testing the games on Pokerrrr 2, our team searched for comments from players around the internet on this app to give you a better overall view on it. Here's some of them:
"pokerrr is basically a home game app where people host their own private games and invite players to play. I am in about 10 "home game clubs" on there. A lot of them have Facebook groups attached to that club to do prizes, freerolls, payouts, etc. I am up around $3,000 the last few weeks playing on there. "
– MarkyIce, 2+2 Forum member
"This app is very popular in Norway and has been for over a year. I like it a lot, very clean playing experience and also easy hosting etc."
– Ole800, 2+2 Forum member
"For the most part pokerrrr 2 has a much different vibe than pppoker, but its still basically the same thing when it comes to payments = play at own risk."
– byrine, 2+2 Forum member
"What I don't like about pokerrr2 is that there is no vpip requirement, which creates very nitty tables… But looks like alot of fishes don't care about it and splash around so who am I to judge.
Other than that software itself is very different, not another ppp clone but that is mostly personal preference."
– Cashrefresh, 2+2 Forum member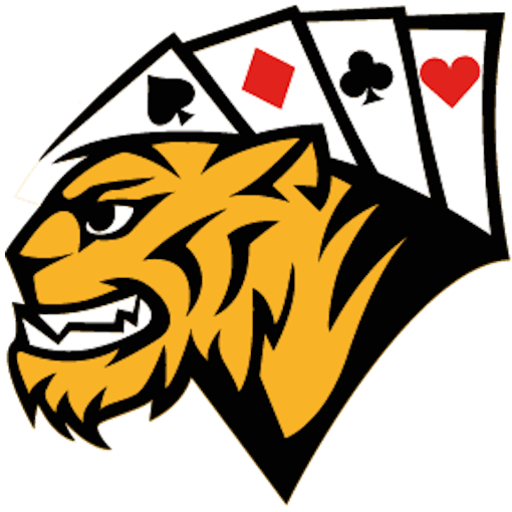 Editorial team curates and publishes in-depth reviews and ratings of online poker sites by using their extensive industry experience. Content is created by both in-house team of experts and outside authority contributors.