Premium PokerBros Clubs with Money Guarantee
You never want to miss on good action and one way to avoid that is to have all the PokerBros clubs possible at your disposal. Send us your info through our contact form and our manager will contact you personally to get the best rakeback deals. That way we can get you the best and most personalized deals possible.
For poker players who are familiar to PPPoker and/or Upoker, PokerBros will be a familiar type of platform even though it's not a  real money poker app. Instead,  you can play private poker games whether you want to play on iPhone, iPad, Android phone or your PC through an Android emulator. Their application is fairly new but the user base is growing fast, and we believe it will become a strong challenger for the dominant poker apps on the market.
Just like other poker apps, PokerBros avoids local regulations and operates with chips that are essentially just play money and only for keeping score. Playing on PokerBros can be described more like a home game experience over your mobile device. PokerBros is becoming more and more popular across Asia, South America and North America. To get the maximum rakeback – or if you just need some help – feel free to contact us using the chat button!
Due to the fact that PokerBros operates slightly differently compared to traditional online poker rooms and poker networks, all the information you need to start playing is available in our review in a Q & A format. Read on to discover most important features of PokerBros to get you started – lets start with a quick gameplay review video so you can see how the action is like:
How does PokerBros operate?
PokerBros is a decentralized poker app where money transfers are operated by trusted agents and PokerBros clubs. The agent model that utilizes a play money platform has become the standard way of operating for different online poker apps. Unlike on traditional poker rooms, there is no centralized or specific poker site operator that's organizing the game or guaranteeing your payments. Instead, PokerBros only provides the software for playing. On the surface, chips have no monetary value as they are 'play money' chips used for virtual home games. However, you can get payouts according to the chip value in each club through your agent once you have won chips.
To create larger player pools, usually club owners get together and form PokerBros unions. This concept allows you to play online poker with a large amount of players from multiple different clubs around the world, no matter if you only have access to one.
Playing on PokerBros is quite simple: Your agent purchases some virtual chips from PokerBros (their price is quite nominal) and gives them to you with the set chip value according to the chip ratio of the club you're playing at. A small rake is charged for playing the game, and the standard practice for settling accounts for the agents is to do it on a weekly basis. Specific payment methods are totally up to the players and what their agents offer, with most popular payment methods being Bitcoin or cash. You can read more about how to set up a Bitcoin account for online poker in our article about Cryptocurrency for online poker.
Why is PokerBros becoming so popular?
When you look at how the play money poker apps operate, it's likely that PokerBros will also become a global success. Let's look at some of the reasons why we believe it will be hugely popular in the future:
How does a PokerBros club look?
In the main view of the PokerBros app, you can see all clubs where you're a member at. By clicking on a club name, you will enter the lobby of that club and finding a suitable game happens with just a few clicks. Joining a club is also easy once you know the Club ID and Agent ID. If you wish to run a PokerBros club for home games, that's possible as well.
Once you have chosen a club to play at, the app shows you a list of all the tables with the chosen game type, their number of players and the limits. Remember all the stakes are shown with the chip ratio specific to your club.
What about the interface, aesthetics and features of the app?
PokerBros software has been developed by Beyond Games Limited and their RNG has a Gaming Labs Certificate of Integrity, which is a really good sign for people looking to play on a poker app: The games are fair with a proper Random Number Generator, so everyone will get equal share of good and bad cards in the long-run.
Compared to other poker sites and apps, PokerBros has much more evolved graphics and customization options that you can use to tailor the app to your liking. The general structure of the lobby, menu and tables are very similar to those of PPPoker and Upoker though, which makes it easy to grasp how the app works – you don't need much practice to make your playing experience a smooth one. After all, the PokerBros app has been designed and optimized for smartphones, and the basic functions are easy to use whether you're playing on an iPhone or an Android phone. We tested the gameplay with iOS using iPhone 8, and the poker experience was very pleasant – we dare to say it was slightly better than those of the main competitors.
The portrait view has been very carefully designed, and making any action on the tables such as checking, betting or raising are quick to grasp. If you browse through the entire app for let's say 5-10 minutes, you should be familiar with pretty much all the necessary functions.
You can buy PokerBros diamonds as in-app purchases, from 60 diamonds up to 6468 diamonds at once. The more diamonds you purchase, the cheaper the rate is. Diamonds can be exchanged for various goods to make your playing experience better. These include items such as Time Banks, Emojis, Rabbits and VIP cards. The three levels of VIP cards on PokerBros are Bronze, Silver and Gold VIP.
The default look of the deck is clear, and distinguishing different suits based on their colour was super easy in our experience.
Can you use HUD or tracking software such as HEM on PokerBros?
No, PokerBros app was created for purely for recreational play where any player assistance from software is strictly prohibited. PokerBros takes this issue very seriously, which is obviously good for protecting recreational players from predatory tactics. Their security features include algorithms that can detect players who use assistance software or a PokerBros HUD and if caught, they will be banned and possibly their funds confiscated. Hence you should only play with what you've naturally got: Your skills! This way the PokerBros ecosystem of players stays healthy and vibrant, and games are better for everyone who wants to try their luck at the online poker tables.
What about chip value, games, action and the number of tables?
The chip values are entirely dependent on the club you play at. For example, typical South American clubs have a chip value of 1 chip being equal to one Brasilian Real, and North American clubs have a chip value of 1 chip being equal to 1 USD. Indian clubs can have chip values like 1 chip = 10 INR or similar depending on how high the stakes go. When you register to a club and make a first deposit, make sure to ask your agent or club owner the chip ratio used in that club.
As for the games, PokerBros app covers all the most popular poker variants including No Limit Texas Hold'em (NLHE), Pot Limit Omaha (PLO) and 5-Card Pot Limit Omaha (PLO5) . On top of these, you can also register to PokerBros MTTs running daily with multiple guaranteed prize pools up to several thousands of dollars. A poker table can have 2 to 9 players depending upon the action, and Heads-up tables are also available for those who like to play mano-o-mano!
Besides cash games, you can find sitewide tournament series and single-table tournaments as well. Sit and Gos were added to the gaming lineup in August 2020. Many Holdem tournaments draw a high number of entrants on PokerBros, which means the prizes can grow pretty large at the final tables.
Club-based games
Being a decentralized platform, PokerBros doesn't have a single player pool where all the players would be on the same platform. Sure, everyone plays on the same app, but you can try out as many different clubs as you like until you find one that feels like your home for poker. The platform has seen many live poker players registering as their regular game at the casino hasn't been running. We warmly recommend registering to multiple clubs from our club list so that you never run out of good action.
Clubs can get together to form unions to make their player pools larger. Hence, you can access the pools of other clubs in case your club belongs to a specific PokerBros union.
How much are the rake and rakeback?
The rake on PokerBros is 5% by standard and it's capped to 3BBs. There is a lowered cap from levels NL200 and higher, as the rake cap on those levels is 2BB. This rake structure is quite similar to other mobile poker apps. As with usual online poker sites, the rake has a no flop – no drop -policy, and calculating the rake is done with Weighted Contributed method. 
Instead of offering poker bonuses, we provide rakeback for all clubs on PokerBros. Ask for PokerBros cashback from our chat to get the best deal when registering!
Are there any promotional campaigns on PokerBros?
PokerBros app also has something to offer for new poker players. Just download the PokerBros app and try out the ring games or MTTs played with gold coins. Every registered user will get 10K balance of gold coins to buy chips with, so you have plenty of play money bankroll to practice playing on the app before making your first deposit. 
We offer cashback to all our customers who play on PokerBros. You can get rewarded for referring your poker friends as well.
What about deposits and cashouts on PokerBros?
PokerBros is a social gaming platform for poker and does not provide any real money service to their users. Instead, you choose your preferred deposit method with an agent or directly with the club. The speed of processing a withdrawal depends on your PokerBros agent and the method you choose. The most common deposit methods accepted by clubs & used by customers are cash, bitcoin, e-wallets or bank transfer.
We only work with the most reputable and trustworthy club owners who have always paid winnings to the players. This way we avoid any potential monetary damage to our customers. The cashouts from the clubs are processed fast and rakeback is paid by us weekly to all players who join a club through us.
As well-connected pros in the poker industry, we have a wide access to clubs from various geographical locations. This allows us to offer you the best games running on PokerBros app. Contact our chat to get the best deals and the most trusted clubs.
How to open an account on PokerBros?
First step is to download the PokerBros app either from the Google app store or Apple app store depending on which type of smartphone you have. After the app has installed, click on register and type in your desired username and password. Now that your account has been registered, get in touch with us by our chat on the bottom right corner of the website and we'll set you up with the juiciest clubs available on PokerBros and best rakeback deals available to those clubs. Then just login and take a seat to play some cards!
How to play on the PC version of the PokerBros app?
Even though the app is optimized for smartphones, PokerBros also gives you an option to play on a PC by installing an Android emulator. This way you can download the APK file and play on your Windows. Instead of a full-screen view, the Android emulator gives you the same portrait view as when playing on your phone.
Type in your browser www.PokerBros.net and once it loads, click the 'GET IT ON GOOGLE PLAY' option. Once you've downloaded the APK file, open it in your Android emulator. From there on you can register a user and start joining the best PokerBros clubs.
DISCLAIMER:
• PokerBROS is not a sponsor of or in any way involved with this promotional activity, nor does PokerBROS endorse it.
• PokerBROS is an online social gaming platform and does not provide any real money service.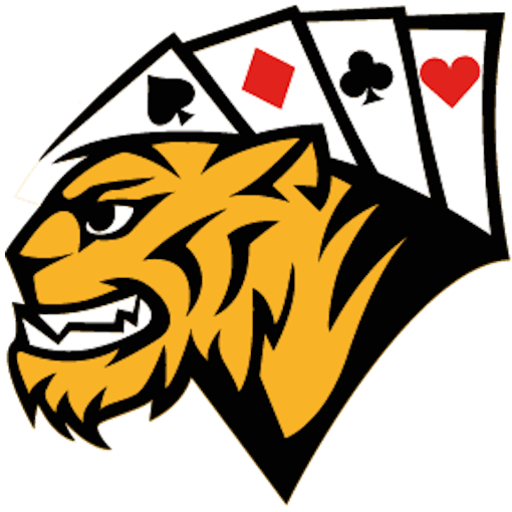 Editorial team curates and publishes in-depth reviews and ratings of online poker sites by using their extensive industry experience. Content is created by both in-house team of experts and outside authority contributors.
For this you need a BTC wallet or Skrill, in case you do not have one, please see our Crypto recommendations to set up one to manage your deposits and withdrawals.