Rakeback deals for the clubs:
Available games and formats:
Getting Started is Super Easy
For this you need a BTC wallet or Skrill, in case you do not have one, please see our CRYPTO RECOMMENDATIONS to set up one to manage your deposits and withdrawals.
Premium Poker Bros Clubs with Money Guarantee
You never want to miss on good action and one way to avoid that is to have all the Poker Bros clubs possible at your disposal. Send us your info through our contact form and our manager will contact you personally to get the best deals. That way we can get you the best and most personalized deals possible.
Other Poker Bros Unions with Money Guarantee
For players who are familiar to PPPoker and/or Upoker, PokerBros will be a familiar type of platform even though it's not a  real money poker app. Instead,  you can play private poker games whether you want to play on iPhone, iPad, Android phone or your PC through an Android emulator. Their application is fairly new but the user base is growing fast, and we believe it will become a strong challenger for the dominant poker apps on the market.
Just like other poker apps, PokerBros avoids local regulations and operates with chips that are essentially just play money and only for keeping score. Playing on PokerBros can be described more like a home game experience over your mobile device. PokerBros is becoming more and more popular across Asia, South America and North America. To get the maximum rakeback – or if you just need some help – contact us in our chat below!
Due to the fact that PokerBros operates slightly differently compared to traditional online poker rooms, all the information you need to start playing is available in our review in a Q & A format. Here are the most important features of PokerBros to get you started:
Poker Bros Player Journey with short player interviews (2020)
Due to the rise of mobile technology development and smartphones being used by over 3 billion people globally, mobile gaming has become extremely popular. Anyone can basically fit a video game in their pocket, take it anywhere they like and just start playing when they feel like it. This trend is strong in countries like United Kingdom, Canada and Australia – all markets that are very attractive to poker rooms and other gambling operators. Mobile gaming industry was worth $70 billion already in 2018 and mobile gaming accounts for more than half of total global gaming revenue. As smartphones have basically become fully functional gaming consoles, mobile poker apps have taken the poker community by storm in the last few years. Industry experts don't see this trend stopping anytime soon!
In the race of mobile poker apps, it seems like one app is growing at a very strong rate: introducing PokerBros. In this article we have outlined our take on the future of mobile poker and specifically what kind of role the newest addition to mobile poker apps, PokerBros, will play in it. Additionally, we interviewed one of the main developers of PokerBros to give our players some insight & information not available elsewhere.
Before jumping into the short interview, let's go through the main elements that have resulted in PokerBros growing rapidly in the poker app space!
Excellent security measures to ensure fairness of the games
While all players like crazy poker action, none of it actually matters if you don't trust the poker room you're playing at. Even if players want to play poker in a loose & splashy game, they need security first and foremost: Risking their hard-earning money to play on a mobile poker app is a tremendous vote of confidence for most.
PokerBros has made it their mission to create an atmosphere where poker players feel truly safe. Their company Beyond Games Limited has been developing the app for a close to a year now, and they are taking security very seriously. PokerBros app utilizes defensive algorithms including IP address tracking, player stats tracking and devices tracking. In addition to these algorithms running on every club and poker table, PokerBros has obtained a Gaming Labs certification to ensure fairness and legitimate randomness of the dealing sequence in every hand being dealt on their app.
With multiple security measures being run 24/7 to detect any suspicious activity, there is little chance for colluders to play. The private clubs we work with have zero tolerance for colluders, which translates into no winnings being paid to those players who are caught colluding on this poker site. Long live fair poker games!
VPIP requirements available (play with loose players only)
If you play poker for fun, the last thing you want at your poker table is a player who doesn't give any action and just folds all but their premium hands. What's the point of playing if the game is not a good one? We all want to play in a great game where there is a ton of action going and the game feels exciting! For this reason, PokerBros clubs are allowed to create tables that require a certain % of VPIP from any player willing to join the table, for example 30% or 35%.
The decision whether to utilize this option or not is left to the clubs. So far the feedback from minimum VPIP tables has been very positive from our players, both professionals and amateurs. No more playing against the rocks who play only Aces and other premium hands!
Carefully crafted details in the user interface
Besides beautifully crafted chip animations and possibility to run it multiple times when all-in, every player likes a sleek user interface where you can clearly see the most important details of the game. What we like especially about the gameplay on PokerBros is that the players on the blinds are marked clearly. You can see what actions every player has taken during the current betting round as well. This makes it easier for multi-tablers to catch up what's going on even if you were focusing on another poker table and the action suddenly popped on you.
The option to choose an avatar is a nice add to the software, and for quick top-ups of balance you can just request more chips from your agent or clubs managers inside the application. Overall, it's clear the developers of PokerBros really know what they are doing and they keep the best interest of poker players in mind when adding new features and optimizing existing ones.
That's it regarding our take on the pros of PokerBros app – Now let's jump to the insights from PokerBros players who had the time to be interviewed by Beasts Of Poker!
Quick Interviews with Poker Bros Players
We asked 3 of our customers their opinion on PokerBros – here's what they answered:
Beasts Of Poker: What do you like best about PokerBros?
High-stakes Holdem crusher: The games, obviously! I got invited by a friend to try out these mobile poker applications – it was a good choice!
Omaha player: The overall ecosystem of games is great, there's not much to complain about PokerBros for me.
Midstakes Holdem player: I like the real money games as I feel people are treating it like play money.
Beasts Of Poker: How would you describe the games?
High-stakes Holdem crusher: So far the games have been pretty sick!
Omaha player: Simply soft, seems many live poker players have started playing here.
Midstakes Holdem player: I played a few times last week on my iPad and nobody had any idea what they were doing.
Beasts Of Poker: Where do you see differences between PokerBros vs PPPoker or Upoker?
High-stakes Holdem crusher: I don't really play on other mobile apps like PPPoker, but so far I've been satisfied with games on PokerBros. There's not much I would like to see changed, perhaps some minor things in the app, like the tickbox to automatically use run it twice option.
Omaha player: Not big differences in my opinion. I feel like those smaller limits have no regs with poker skills though at PokerBros – I see a lot of crazy hand stories in SnapChat all the time!
Midstakes Holdem player: I've tried a few PokerBros clubs and it seems on every PokerBros club I travel back to pre-2010 times when the games were super soft.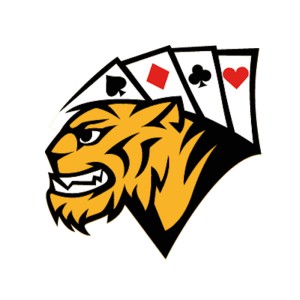 Beasts of Poker
Editorial Team
Beasts of Poker Editorial team curates and publishes in-depth reviews and ratings of online poker sites by using their extensive industry experience. Content is created by both in-house team of experts and outside authority contributors.
Poker Bros FAQs
Is Poker Bros rigged or legit?
Poker Bros holds a certificate from Gaming Labs to ensure that the randomness of the dealing sequence is legitimate. When you sign-up through Beasts Of Poker, your deposited funds are also 100% guaranteed. Before we started cooperation with PokerBros, our team met their CEO and developers and so far we are convinced they are in a good position to grow fast in the race of the private poker apps!
Where to download the Poker Bros app?
Visit their official website at https://www.pokerbros.net/ and click a download link from either Google Play or App Store.
Can I use an emulator to play on Poker Bros?
Absolutely! Poker Bros works smoothly with Android emulators.
How do I make my first deposit and withdrawal on Poker Bros?
Deposit and withdrawals on Poker Bros are handled through agents. Get in touch with our BeastsOfPoker chat on our website or contact us on Skype or email at [email protected]
Can you play on Poker Bros with a PC?
Yes – although there is no software for Windows yet, you can download the app from Google Play and run it through an Android emulator, and you're ready to play Poker Bros on your desktop computer at home.
How to get the Poker Bros APK file for Android?
Quickly visit the website at https://www.pokerbros.net/ and click Google Play download link.
Can you play on Poker Bros with a Mac?
Unfortunately not by using the Mac OS client – you can run the app through WIndows via Bootcamp and then installing an Android emulator and the PokerBros APK file.
Is my deposit safe at Poker Bros?
Yes, by joining and making a deposit at Poker Bros through Beasts Of Poker your deposit is guaranteed 100% by our company should something unexpected occur.
Can I play on Poker Bros for free?
Yes – just join our own Poker Bros club called Beasts Of Poker and you will find many freerolls with guaranteed prize pools! Read more about our club in the club from section 'Poker Bros List of Clubs'.
What are the highest stakes played on Poker Bros?
There are multiple tables of NL1k and PLO1k are running at the peak times – if you are a player who prefers to play high-stakes, just get in touch with us on the chat to get started access to these games!
What is an agent at Poker Bros?
People who act as contacts between real money clubs and players are called Poker Bros agents. The responsibilities of agents include processing player deposits & withdrawals, and help players in finding the best clubs to their preferred poker game formats and table limits.
Is Poker Bros available to players in the United States?
Yes – PokerBros has been actually developed in the US, and many unions are offering games to players from the US.
What is the minimum deposit on Poker Bros clubs?
Generally $200 is the minimum deposit for all the private clubs you can access through Beasts Of Poker, but our own club on Poker Bros can be accessed also with a smaller deposit. Get in touch with us on the chat and we will clarify the terms & conditions for starting to play.
How can I contact Poker Bros support?