Poker vs. Blackjack: Which Game is Better?
Poker and blackjack have been a favorite at the casino tables for the longest time. For most players, both games require the same amount of skill and strategy. But that isn't the case. The two games, though loved by many enthusiasts around the world, are quite different.
In this poker vs. blackjack article, we dive deep into these famous games played at the casino to review and analyse which one is better and offers better chances of making money. For the sake of this analysis, we're going to use the most popular form of poker, Texas Hold'em, when referring to poker in this context.
The Odds: What You Need to Know
Odds are the measure for probability of a specific outcome. Learning the odds of your chosen game is vital if you want to be successful in gambling. If you're new to casino games, the odds involved in each game can be a bit overwhelming. Let's start with the basics:
The Odds Involved in Poker
Unlike other casino games, poker allows you to play against other people at the table instead of the house. In this game, the type of luck is when you find a table with weaker, less experienced players. Because you play poker against other players and not the house, the odds in poker allow experienced players to gain an edge. The house only takes the rake as its cut.
The Odds Involved in Blackjack
The odds are slightly different in blackjack because you play against the house and not other players. That means the game is designed for the house to win to be profitable for casino owners. This is why blackjack has the lowest house edge among the games of this kind.
Between Poker and Blackjack, which has Better Odds?
What makes gambling fun is the money. While testing other players' wits and trying to edge out the best in the games is fun, winning some money in the process makes a card game even sweeter. This is where the odds come in. It's easier to start playing a game with better odds since you have better chances of going home with the pot.
There are various factors to consider when weighing which game has better odds. But, in most cases, blackjack often comes out on top. It's not to say that you can't make plenty of money in poker, blackjack simply ticks on most of the right boxes with regards to odds for several reasons:
You Play Against the House in Blackjack
You play blackjack against the house while in poker you play against other witty, experienced, and strategic opponents. Unlike human players, the house is more predictable and has a statistical edge of four percent. The house's predictability means you can calculate how much you can expect to lose in a certain period. The same can't be said for poker.
You Have More Control over the House Edge in Blackjack
Counting cards is not easy. Although it doesn't guarantee a win, if you take the time to learn how to count the cards, you can cut the house's edge downwards, creating an opportunity to make thousands at any given time.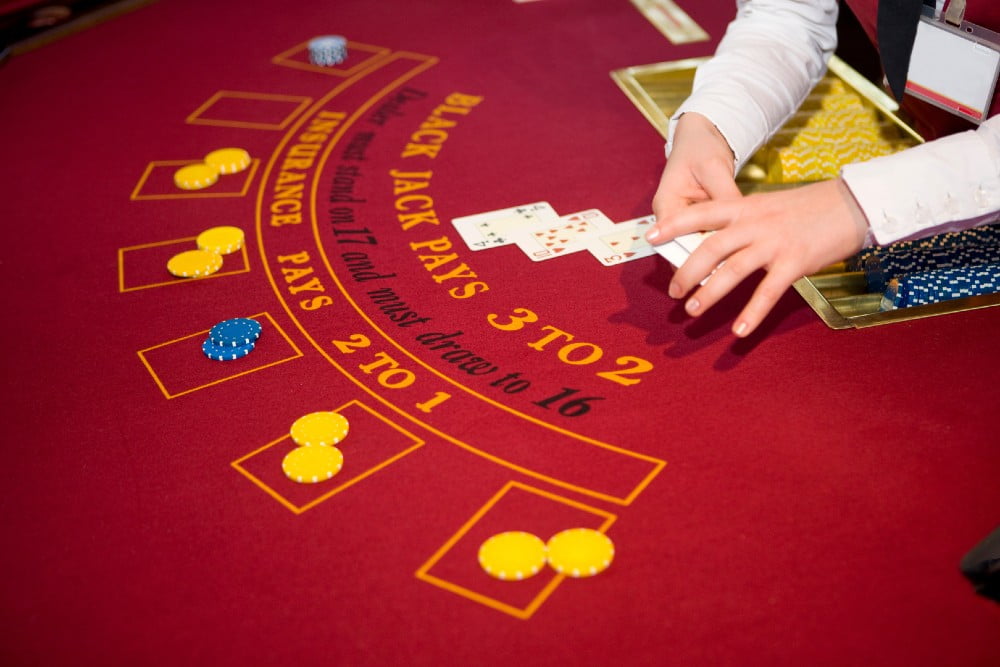 You Play Against the Dealer in Blackjack
The only person at the casino table you have to worry about when playing blackjacks is the dealer, and he has limited moves. The dealer only follows a predetermined set of actions. This makes the game more predictable and much easier to exploit to get more money.
Blackjack is a more Accessible Game for Players
You need some skill to win at blackjack in the long run, but compared to poker, this is a game that is driven more by luck than skill. Anyone can start playing blackjack and still rake in some winnings. There's no need for those complex strategies involved in poker, as knowing how to count cards and memorizing the base strategy will be enough. You don't need to be the best player at the table either! With a basic understanding of how the game works, you can walk into any casino and have a good chance of winning.
Careers in BJ are usually shorter than in poker
Blackjack is a new game every night. You don't need to collect data over the years to determine profitability. You can win today, go back the next day, and try your luck once more. Blackjack might have better odds than poker. But that doesn't necessarily mean it's the game that can make you more money.
Poker stands as a better option for players considering starting a career out of playing card games. Both blackjack and poker require great effort and time to finesse your technique to the point where you're good enough to win consistently. But poker is definitely the more profitable option in the long run.
Skill Factor in poker and blackjack
Another comparable factor in the comparison of poker vs. blackjack is the level of skill required to be a successful player at either game. Although it's relatively easy to learn the rules of poker as well as blackjack, the aspect of skill is a source of confusion for many people.
Poker is a game of skill influenced by luck. The quality of your decisions is the primary factor determining success when considering poker in the long run. It's not to say that there's no aspect of luck in poker games. Any player can indeed win at any poker table or take home the pot in a big tournament.
But, if you take a large enough sample size played on poker sites or live casinos, you will observe that it's the most skillful players that win more consistently. The role of skill in winning poker games is so vital that researchers have tried to determine its influence in the game. Although even the mighty Texas Hold'em is subject to the luck of the draw in the short term, a poker player relies more on their skillset than luck.
You still need some level of skill in blackjack. But to a lesser degree in comparison to poker. In blackjack, the house has an inherent advantage over the player. It's difficult to overcome this disadvantage, but it's not impossible. Although there is lots of luck involved in taking home the money when playing blackjack, you still need the infamous card counting technique that comes in handy to improve your chances.
Despite counting cards being an important part of blackjack, it's often frowned upon and discouraged by casinos. Card counters are often thrown out of the premises and asked not to return. However, the practice is not illegal. There's a bit of luck that goes around at a blackjack table. But, you also need some sort of technique to be successful. A good night at the table is often a mix of skill and luck.
Differences of Poker & Blackjack Strategy
The Strategy of Blackjack
Despite the prominent role of luck in blackjack, there is still some basic strategy required for the game. What sets blackjack apart is the ability to get good at the game before you even step foot inside a casino. There are books on how to play the game like The Basic Blackjack Strategy and plenty of online tips on beating the dealer.
Some of these resources provide in-depth analysis and strategic approaches for every hand you might encounter. Although there are different tactics, the simple strategy in blackjack is mathematical. Your goal is to find out what the next move will be by splitting, hitting, standing, or doubling. A more advanced strategy is card counting, which is something every blackjack player must learn if they wish to become a winner in the game.
It's not illegal, but it's held in a bad light, and you might be asked to leave the table. You must learn the basics of the different types of games and variations of blackjack to ensure  you have the upper hand when you're dealt the next hand.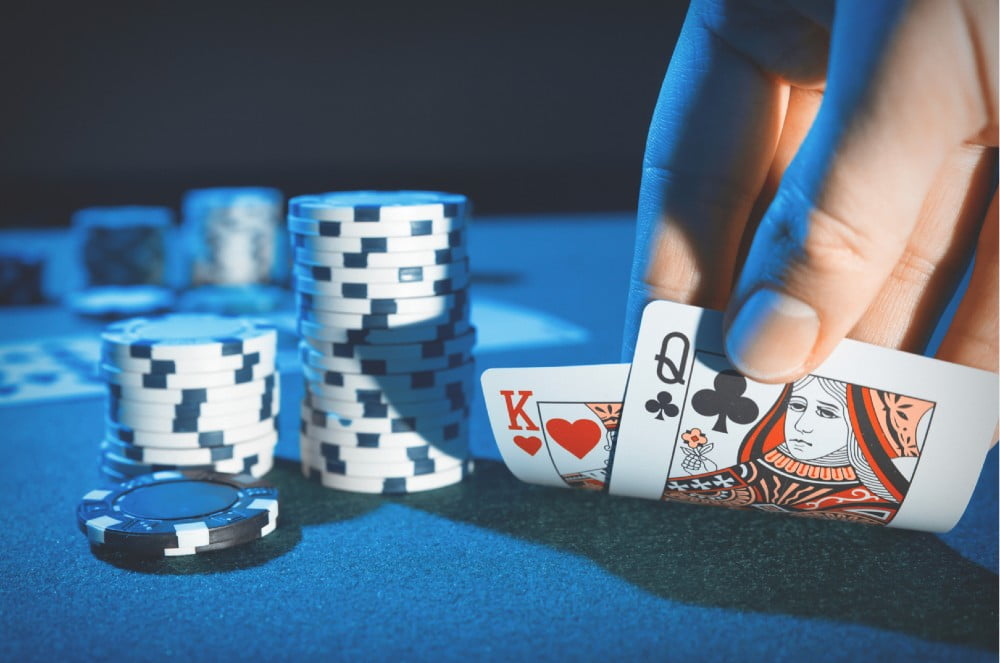 Strategy is an invaluable element in poker. What's more, using profitable strategies doesn't get you kicked out or asked to leave a casino. This makes a good case for why seasoned blackjack players eventually transitioned to poker, where they are not victimized for being good at the game. A case in point is Andy Bloch, who started on the MIT Blackjack team and is now a seasoned poker player.
Overcoming the odds in poker is possible with the right strategy even though there is a luck aspect. Having a winning strategy in poker starts with the following steps:
Get a grasp of the basics – A solid foundation proves itself useful on many occasions in poker. There are tons of starting hand ranges to learn to master the pre-flop play. Understanding the basics like reading other players and playing your position will go a long way in helping any player reel in the pots.
Advanced strategies – Once you have the basics down, implementing the more advanced techniques and playing different styles like tight-aggressive, loose-aggressive, and loose-passive won't be so daunting. To make the best use of these strategies, you should study the strategic aspects of the game in great detail.
Be bold at the table – It's no use to keep practicing and learning new strategies without actually using them. You have to be courageous enough to show off the new skills at casino tables. Apply them to the games you play and see how they work.
The learning never stops – Even the most seasoned poker players who play at high stakes tables are always in a learning cycle. You have to keep learning by reading and watching other exceptional players in action to build your knowledge base.
These steps are the cornerstones of every successful strategy in poker. Whether you're starting out or a seasoned player, any strategy or skill you employ at the table is founded on these three factors.
Playing card games for fun
Money is a good motivator when playing card games. But, fun is what keeps people glued to the game. Poker has some dark kind of fun that only poker players understand. While onlookers will see it as a boring game that is often reduced to waiting for good cards, the most profitable situations, and the right spots, poker players see it differently.
The thrill of playing against other incredible players and trying to edge each other out is the adrenaline rush that keeps the best card players at the table for hours. At its core, it's a game of who's smarter.
On the other hand, blackjack has a more understandable kind of fun, especially when it's played the wrong way. The aspect of luck turns things on their head, and because it's harder to crack in terms of strategy, it's somewhat whimsical and makes for a great pastime and an excellent mental workout.
Poker vs. Blackjack, which is the Better Game?
Although blackjack is a popular variant of poker, it has given other heavy hitters like Texas Hold'em a run for their money in terms of popularity. Both variants of poker make exceptional games in their own accounts, depending on who you ask.
However, poker takes the edge in profitability, particularly for players looking to make a career out of it.  Poker offers unlimited room for growth and the unparalleled opportunity to put your skills to work, which is not the case for blackjack.
On the other hand, blackjack is a fun game with favorable odds because the dealer has limited moves, and the game is predictable. The better of the two games depends on the player and the goals they have in mind.
What if you want to play both poker and blackjack at a brick-and-mortar casino? The perfect spot to do that is at The Festival, a live event that combines poker, casino games and sports betting. They're running several poker and blackjack tournaments at each stop, with events held in locations such as Nottingham, Malta and Bratislava (Nov 26- Dec 3 in 2023). You can win a tournament package to the The Festival by playing satellites at Betsson, Nordicbet, Guts and Betsafe.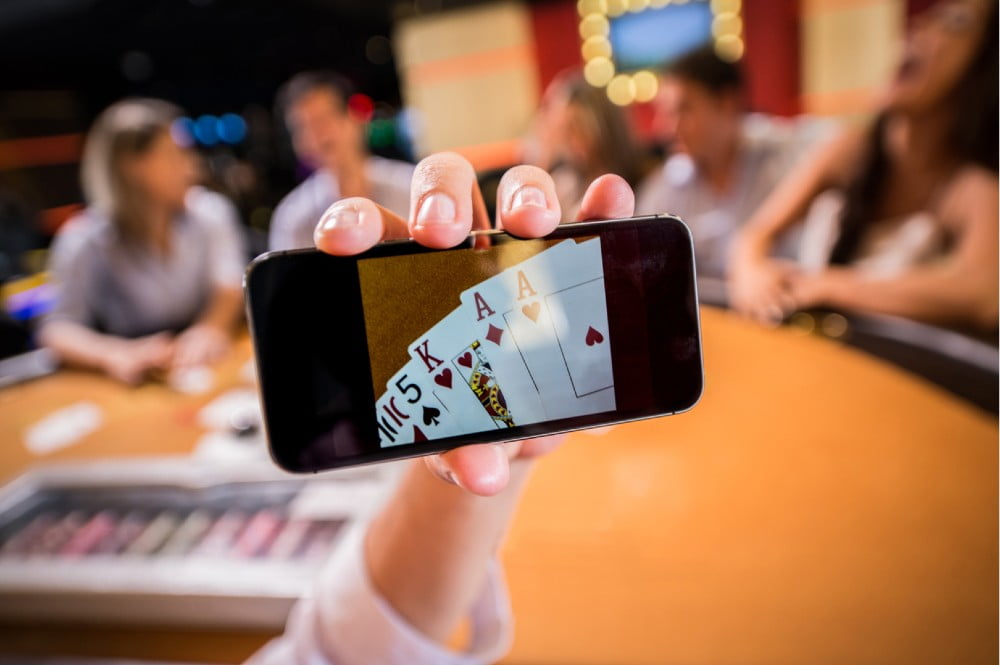 Where to play Poker or Blackjack online
Want to jump into the action right away from the comfort of your home? Here's a quick list blackjack and poker sites for playing online:
Recommended blackjack sites
Things to Remember When Playing Poker
Pick a range of opening cards – Playing all hands will leave you without chips in poker. Always set a range and stick with it.
Acceptable ranges give better chances – Understanding ranges and how to take advantage of them to win is a crucial skill that every player needs to make money in poker.
Size your bets – Learn the art of sizing your best appropriately for the right hand at the table. Don't overprice or underprice your cards.
Don't always rely on bluffing – Although the most touted, bluffing is not the only or the best way to win, especially when you're playing cash games.
Be unpredictable – Being predictable at a poker table is suicide for any player. Make it hard for your opponents to see through your strategies and mix up slow and fast plays to confuse others.
Compare poker rooms – The wealthiest poker pros are experts in finding the softest games and best bonuses or comps. Comparing your options can sometimes more than double your expected profits!
Don't wear your emotions on your sleeve – Poker players are like bloodhounds when they detect an emotional player. Emotions will make you tilt, making your approach too aggressive while throwing logic to the wind. It's hard to be a winner if you let your emotions guide your decisions at the tables!
Things to Remember When Playing Blackjack
Play at beatable tables – Always make sure you play at beatable tables more so if you plan on counting cards to win.
Lean towards a basic strategy – Casinos make a killing from blackjack players who don't understand what they're doing. You should master the basic strategy before getting near a blackjack table.
Learn a proper card counting system – To beat the house in Blackjack, you should master one or more systems like Hi-Lo or Speed Count.
Master spreading of bets – Always spread your bets based on the situation at the table. It will help you minimize your losses and maximize profits. Understanding the betting spread is critical for a card counter.
Focus, Focus, Focus – Making serious money at a blackjack table requires immense focus when card counting. Mastering this aspect of the game needs thousands of hours of practice!
Understand and accept losing streaks – Losing streaks are common even for card counters. Controlling your emotions and making rational moves is the only way to keep the casino house edge minimal and put some winnings inside your pocket.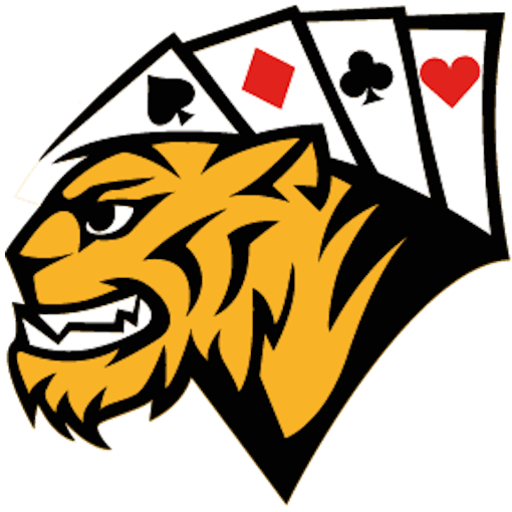 Editorial team curates and publishes in-depth reviews and ratings of online poker sites by using their extensive industry experience. Content is created by both in-house team of experts and outside authority contributors.