Top 10 Poker Secrets Revealed by Pros
Poker is an excellent way to pass time and bring people together. It can also be an avenue for making money, as witnessed by numerous successful professional poker players worldwide.
Granted, your edge in the game is slight. That is why you have to use every possible advantage to throw the odds in your favor. You don't want to be the sucker who gives money away at the tables session after session!
How to ensure your success in poker then? Gathering information on the best methods to reduce risk in various situations and increase your profit is critical to achieve this. A rigorous approach to perfecting poker strategies has worked for the most successful poker pros, including our Beasts of Poker team that has won over 30 million dollars combined.
There are many tips and tricks you should consider if you want to be a pro at poker one day. Using a few poker secrets, pros like Daniel Negreanu and Phil Ivey have made a living out of the game. That's why we wrote our guide to the 10 most used secrets in poker.
Let's take a look at the few golden poker secrets revealed by professional players that you can start using at the tables today!
Online Poker is Not Always About the Cards
It's common for amateurs to get caught in the moment focusing on the cards, especially if they go "card dead" for a long time.
Seasoned poker players understand that most of the hands don't go to showdown. Therefore, it doesn't matter what kind of cards you have.
However, this doesn't stop experienced players from using it to your advantage and hammering you in the same position repeatedly.
So, always remember that in poker, it's not always about the cards. You should give weight to the positions, the player tendencies and especially the weak points of your opponents to find exploitative plays – sometimes they matter even more than the cards you're dealt!
The poker table is a battlefield. Every detail or piece of information you share with your opponents can be used against you. It's easy to chuckle and giggle when you bluff another player out of the game. But by doing this, you could be signing your own fate.
Professional poker players know better. Instead of giving hints, they will let the doubt stew in their opponent's mind. Not only does this mess with the opponents, but it allows the player to keep a firm grasp on the game.
Letting your pride get the best of you could turn against you. Always keep in mind that making the best decision one hand at a time is your end goal.
Only Risk What You Can Afford to Lose
A common problem in poker is recklessly gambling away your family life savings. Although the stereotype stands true in some instances, it's not always the case. There are reasons why veteran poker players make consistent profits from the game.
Success at poker heavily relies on your bankroll management. It's essential to have a strict bankroll management system. Most poker players put aside a small amount that is used for poker.
Putting together a bankroll should be your priority as one of the professional poker players. As a standard measure, your bankroll should be enough to get you 50 buy-ins at the stake you play. This can vary depending on the player and financial flexibility. 
Having a substantial bankroll doesn't save you from risking it all in one game. You should have the discipline to know when you're playing sub-optimally in a losing session and minimize your losses by quitting.
Every time you're at the table, always remember that you should only gamble what you can afford to lose. Not only will this prevent you from squandering your money, but it will also save you from making rash decisions in the heat of the battle.
Hidden Poker Secret: All the Money Comes From 10% of the Players
This might sound surprising, but to most seasoned players, it's a well-known fact. The majority of the winnings come from only 10% of the players in the pool of each poker room.
These can differ depending on the table you're at. If you're playing online poker and happen to use a poker HUD, you can quickly identify the players that will contribute to your winnings. These are usually the players playing 40% or more of the hands and are chasing every draw they can find.
Because most pros know this, they would rather sit out than sit in a game without these players. That's because they know where the money comes from.
If you can make it a habit to identify where the money will come from before committing to a table, you can drastically affect your edge and increase your chances of winning.
Experienced Poker Players Pick Their Opponents Wisely
In most sports, players want to play against the best of the best. In poker, your ideal setup is playing against the worst opponents. Very few poker players would prefer to swim with the sharks instead of targeting weaker poker games, especially when it's about money.
Once in a while, players will throw themselves in a shark pool if it means winning the World Series of Poker bracelet or getting a chance to beat one of the game's greats. But when there's cold hard cash on the table and you want to do well in the long term, you should stick to strict game selection.
Game selection is even considered a skill in poker. There are two reasons why professional poker players take the time to choose their opponents.
First, weaker opponents are easier to beat. They will likely make mistakes that you can capitalize on. You don't have to be the best player in the poker games you play: You just need to make sure most players at the table are much worse than you!
Second, they dish out the fat paychecks. More so, with you controlling the reigns and their emotions, you can easily walk out with a nice win without breaking a sweat.
With numerous online tools like the HUDs that you can use, you can extend this trick to online poker. It will actually be simpler there.
You Make Your Own Luck as a Poker Player
The debate on whether poker is about luck or your poker skills is well-documented and doesn't seem to be ending soon. Most people would want to believe that there is a lot of luck involved, especially for poker players that win consistently.
But experienced players know better. In poker, luck is what you make for yourself. You have to understand that you're going to go through some rough times. Even the best in the world sometimes go close to a year without striking it big.
If you decide to focus all your energy on the several unlucky hands you have suffered in your recent poker session, you're going to lose your mind.
What differentiates professionals from amateurs is the former focuses on improving their decision-making and outworking their opponents. They understand the journey to success is longer than anyone would expect. But by grinding and remaining consistent, the results will eventually follow.
Fall in Love with the Grind
Winning at poker is only a result of the work you put in your game and at the tables on a daily basis. Loving the grind is the greatest and most apparent secret to succeeding in poker. Like with most card games, those who are truly passionate about the ins and outs of it, will tend to rise to the top.
Poker pros pay excruciating attention to details and develop a cult-like discipline that allows them to create a successful routine that they can execute at the table.
Taking the time to learn and fall in love with the lifestyle and process will help you harness the right poker skills and steer you towards success.
In most cases, some of your practices might seem unorthodox and even scorned at times. But you're the only one who understands what you're trying to achieve.
Pull all the stops and tune-out everything and everyone out. Enjoy grinding and spare no effort at becoming the best version of yourself.
Poker Software & Tools are Your Allies
Technology in poker has come a long way, not only in improving online poker but also in helping you build your killer acumen. There are tools and software that you can use to improve your reads, study villains, find your leaks & fix them, and study your hands. You no longer have to guess how profitable a specific starting hand like pocket kings is: You can just look up that in your statistics with software like Holdem Manager 3.
There is an infinite sea of options to choose from depending on your goals and intentions. You can use poker tools to track your results, select better tables, and challenge yourself against a sophisticated AI program if you're up for it.
Taking simple actions like signing up for educational resources sent straight to your email can go a long way in providing you with vital poker strategy tips, tricks, and information on changing trends in the world of poker that you could use to your advantage. A great example of how to study modern poker strategy is using poker solvers in finding optimal plays in specific spots.
If you want to get an edge in the modern world of poker, it's almost impossible to do so without the help of technology. These are the tools that even the most experienced professional poker players continue to use to sharpen their poker skills.
Don't Wear Your Emotions on Your Sleeves
A poker table is not the place to show emotions. The moment you lose control of yourself, the sharks start circling. It's difficult to hide your feelings, given how emotional and challenging the poker game can be. But, the first lesson you learn as a seasoned player is how to keep a straight face.
The best of the best will easily bet $100,000 in hand without batting an eye. If you get emotional, you start chasing your losses and playing garbage hands. That's when the other players begin to take advantage, and things can only get worse from this point.
The best way to deal with emotions for some players is to walk away from the table and end the session early. This doesn't have to be you. But should you decide to stay, you have to be in control. Getting emotional at the table will end in catastrophe.
Perfecting Your Game is a Lifelong Endeavor
There are no shortcuts or quick fixes to becoming a seasoned professional poker player. You should never allow yourself to remain the same player with an old rusted poker strategy that worked well for you last year. Put in work into growing your poker skills and upgrade your understanding and knowledge of the game.
Most of the resources and material you need is easily accessible these days. There are books, forums, YouTube channels, and even poker training sites that you can use. The greatest injustice you can do yourself and poker believes that you know everything about the game. Your opponents will fly by you.
Every professional poker player knows all too well that every time you're at the table, you need to bring nothing but your best. It doesn't matter who is seated next to you. That might mean not playing when you're angry, stressed, tired, drunk, or you're not in the right state of mind.
Focus on proper diet, exercise, and adequate sleep to optimize mental performance and alertness, which will be critical. Also, chances of tilting are minimal when you're thinking clearly.
There are many secrets in the world of professional poker. While every player has their secret handbook during their poker career, these are the most important ones and most widely used at live poker tables and online poker sites.
The bottom line is, you will need more than ten secrets revealed by poker pros to start winning consistently. You will need to put in the time and take the game beyond being a part-time hobby. And that's what's usually the most challenging part and where most players reach their breaking point and give up. But, you're not alone: We invite you to join our Beasts of Poker Discord community to become a true crusher!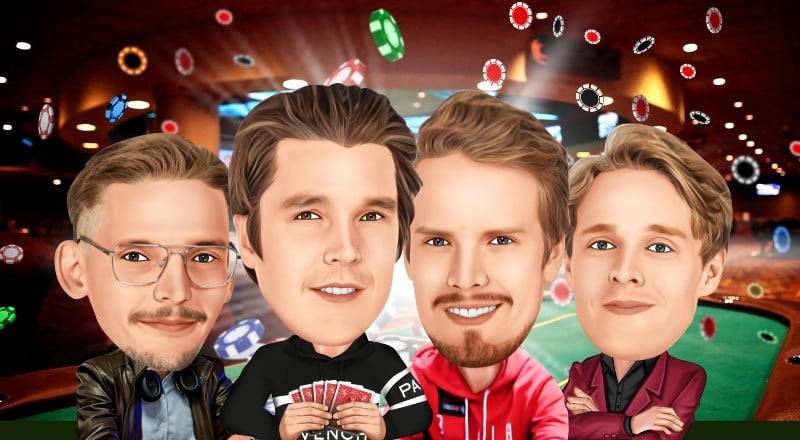 Hey, don't play alone!
Poker Secrets FAQ
What is the secret to winning at poker every time?
It's almost impossible to win at poker every time. Even the best in the game lose once in a while. Your target should be to win consistently, a little over half your sessions. There are several cardinal rules that you need to follow to win at poker consistently:
Learn as much as possible about the game and keep your information updated
Find the right poker game & the right table to play in
Play tournaments with overlay
Read poker forums & poker books to stay on top of the curve with your poker strategy
Know the cards you're going to play
Always play poker on a clear head
Avoid playing when you're emotional or stressed
Is poker a skill or luck?
In the long run, poker is a game of 100% skill. But in the short term, there can be some elements of luck involved. Most professional players will make better mathematical decisions and analysis, severely mitigating the aspect of luck.
Can you get rich off poker?
Yes - there are poker pros that have won millions of dollars during their career, with massive success playing online poker, live cash games, or poker tournaments.
How do you get really good at poker?
There are no shortcuts or secrets to mastering your poker skills. You have to be willing to learn, understand the game, and grind. There are online resources like poker tools and software that have eased the learning curve, but you still have to put in the work.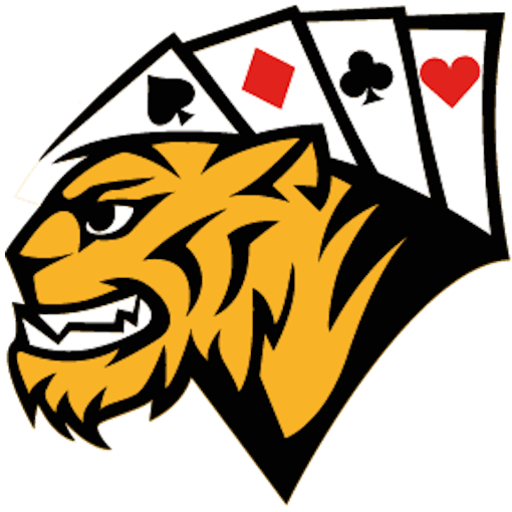 Editorial team curates and publishes in-depth reviews and ratings of online poker sites by using their extensive industry experience. Content is created by both in-house team of experts and outside authority contributors.