After spoken for the very first time, some poker quotes started living their own lives among the poker community. Old school poker players have heard these famous quotes at least once in their career.
The best poker quotes can give you the much needed inspiration to play your best, make you laugh, or give you wise guidance on your poker journey. We've gathered the best in all these categories – enjoy!
Inspirational quotes about poker
1. "Money won is twice as sweet as money earned.'' - Paul Newman

2. "In order to be a successful gambler, you have to have a complete disregard for money." - Doyle Brunson

3. "Fold and live to fold again." - Stu Ungar

4. "Everybody will eventually run worse than they thought was possible. The difference between a winner and a loser is, that the latter thinks they do not deserve it." - Irieguy

5. "A man with money is no match against a man on a mission." - Doyle Brunson

6. "Play like champ, win like a champ, act like a champ." - Frank Henderson

7. "The key to No-Limit is to put a man to a decision for all his chips." - Doyle Brunson

8. "Poker is a fascinating, wonderful, intricate adventure on the high seas of human nature." - David A. Daniel

9. "Don't get mad that you lost, get mad because you didn't win." - Michael Gersitz

10. "I'm absolutely gonna win it, because I'm ruthless. I sit at the poker table and my job is to destroy people." - James Woods

11. "Show me a good loser, and I'll show you a loser." - Stu Ungar
The Funniest poker quotes
12. "A pair of balls beats everything!" - Unknown player

13. "The Main Event is the only tournament in the history of poker you never have to bluff. You just have to stay alive and wait for the idiots to give you their chips." - Mike Matusow

14. "To be a poker champion, you must have a strong bladder." - Jack McClelland

15. "The object of poker is to keep your money away from Phil Ivey for as long as possible." - Gus Hansen

16. "Money isn't everything unless you're playing a rebuy tournament." - Unknown players

17. "Poker is a lot like sex. Everyone thinks they are the best, but most don't have a clue what they are doing." - Dutch Boyd

18. "Poker is 100% skill and 50% luck." - Phil Hellmuth

19. "Why do the pushing when the donkey will do the pulling?" - Daniel Negreanu

20. "No-limit hold'em: Hours of boredom followed by moments of sheer terror." - Tom McEvoy

21. "That's a position raise - I call." - TeddyKGB (In the movie Rounders)

22. "Limit poker is a science, but no-limit is an art. In limit, you are shooting at a target - In No-Limit, the target comes alive and shoots back at you." - Crandell Addington

23. "I had to make a choice between being a lawyer or a professional gambler. I chose the more honorable of the two." - Chip Reese

24. "It doesn't take a rocket scientist to be good at poker.." - Phil Gordon

25. "It's not whether you won or lost, but how many bad beat stories you were able to tell!" - Grantland Rice

26. "Of course I lied. It's poker." - Tony Guoga

27. "No river, no fish." - Amarillo Slim

28. "Poker has the feeling of a sport, but you don't have to do push-ups." - Penn Gillette

29. "My favorite chip trick is to make everyone's chip stack disappear!" - Amarillo Slim

30. "Going on tilt is not 'mixing up your play." - Steve Badger

31. "I can dodge bullets, baby!" - Phil Hellmuth

32. "You call, it's gonna be all over baby!" - Scotty Nguyen

33. "Just play every hand, you can't miss them all!" - Sammy Farha

34. "Last night I stayed up late playing poker with Tarot cards. I got a full house and four people died." - Steven Wright

35. "They say poker is a zero-sum game. It must be, because every time I play my sum ends up zero." - Max Shapiro

36. "The majority of players are looking for reasons to fold. I am looking for reasons to play." - Daniel Negreanu

37. "You played that hand like a vegan." - Erick Linderer after a hand played by Daniel Negreanu

38. "A Smith & Wesson beats four aces." - Unknown player

39. "No wife can endure a gambling husband unless he is a steady winner." - Thomas Dewar

40. "Whoever coined the phrase 'a man's got to play the hand that was dealt him' was most certainly one piss-poor bluffer." - Jeannette Walls

41. "Omaha is a game that was invented by a Sadist and played by Masochists." - Shane Smith

42. "Avoid people with gold teeth who want to play cards!" - George Carlin

43. "Poker is a combination of luck and skill. People think mastering the skill part is hard, but they're wrong - The trick to poker is mastering the luck." - Jesse May

44. "Baseball is like a poker game. Nobody wants to quit when he's losing; nobody wants you to quit when you're ahead." - Jackie Robinson

45. "I'd bust my own grandmother if she played poker with me." - Jack Straus

46. "I always carried a gun in my pocket because the problem for me wasn't winning the money - it was getting out with it." - Dave 'Devilfish' Ulliott

47. "If you always start with the worst hand, you never have a bad beat story to tell." - Chuck Thompson

48. "Dogs are lousy poker players. When they get a good hand, they wag their tails." - Unknown

49. "I never saw a poker player's money that I did not like." - Oklahoma Johnny Hale

50. "If you play bridge badly, you make your partner suffer, but if you play poker badly you make everybody happy." - Joe Laurie Jr.

51. "I was tired, a little the worse for drink, jet lagged and light-headed – four out of four conditions in which one should certainly not play poker in Las Vegas." - Anthony Holden

52. "If there weren't luck involved, I would win every time." - Phil Hellmuth

53. "I love the fact that I can mess with someone's head." - Antonio Esfandiari

54. "Really, if there's one thing I've learned without question about poker, it's that poker screws with people's brains and drives them batshit." - Ed Miller

55. "But it was suited!" - Unknown player

56. "Boom, 9-high like a boss!" - William Kassouf
57. "If you can't spot the sucker in the first half hour at the table, then you are the sucker. - Matt Damon (In the movie Rounders)

58. "Nobody is always a winner, and anybody who says he is, is either a liar or doesn't play poker." - Amarillo Slim

59. "The rule is this: You spot a man's tell, you don't say a f*cking word." - Mike McDermott (Im movie Rounders)

60. "You can shear a sheep a hundred times, but you can skin it only once." - Amarillo Slim

61. "You will show your poker greatness by the hands you fold, not the hands you play." - Dan Reed

62. "Life is not always a matter of holding good cards, but sometimes playing a poor hand well" - Jack London

63. "In the long run there's no luck in poker, but the short run is longer than most people know." - Rick Bennet

64. "The smarter you play, the luckier you'll be" - Mark Pilarski

65. "Poker is a wonderful card game, the money is just a convenient way of keeping score" - Amarillo Slim

66. "The cardinal sin in poker is becoming emotionally involved." - Katy Lederer

67. "Show me your eyes and you may as well show me your cards." - Doyle Brunson

68. "I think one of the interesting things about poker is that once you let your ego in, you're done for." - Al Alvarez

69. "The only bad luck for a good gambler is bad health. Any other setbacks are temporary aggravation." - Benny Binion

70. "The commonest mistake in history is underestimating your opponent; happens at the poker table all the time." - General David Shoup

71. "Most of the money you'll win at poker comes not from the brilliance of your own play, but from the ineptitude of your opponents." - Lou Krieger

72. "Trust everyone, but always cut the cards." - Benny Binion

73. "The beautiful thing about poker is that everybody thinks they can play." - Chris Moneymaker

74. "Serious poker is no more about gambling than rock climbing is about taking risks." - Al Alvarez

75. "Don't challenge strong players, challenge weak ones. That's what they're there for." - John Vorhaus

76. "All you need is a chip and a chair." - Jack Straus

77. "Poker is a hard way to make an easy living." - Doyle Brunson

78. "The mark of a top player is not how much he wins when he is winning but how he handles his losses." - Bobby Baldwin

79. "What's true of the poker game is true of life. Most people are suckers and don't realise it." - Michael Faust

80. "It's hard work: Gambling, playing poker. Don't let anyone tell you different." - Stu Ungar

81. "Everyone gets lucky once in a while, but no one is consistently lucky." - Doyle Brunson

82. "If a player is looking to have you fund their poker career, you need to look at why they are broke." James Guill

83. "Poker is a skill game pretending to be a chance game." - James Altucher

84. "I learned playing poker that you never count your winnings because that's when you start to lose." - Kenneth Langone

85. "When a man with money meets a man with experience, the man with experience leaves with money and the man with money leaves with experience." - Unknown Gambler

86. "You've got to know when to hold'em, know when to fold'em, know when to walk away, know when to run." - Kenny Rogers

87. "Whether he likes it or not, a man's character is stripped bare at the poker table; if the other players read him better than he does, he has only himself to blame. Unless he is both able and prepared to see himself as others do, flaws and all, he will be a loser in cards, as in life." - Anthony Holden

88. "A fool and his money are soon parted." - Thomas Tusser

89. "But finally I've learned this: If you're too careful, your whole life can become a f*ckin' grind." - Matt Damon (In the movie Rounders)
90. "One Time!" - Unknown poker player during all-in

91. "Raisey Daisy!" - Sammy Farha

92. "One day a chump, the next day a champion. What a difference a day makes in tournament poker!" - Mike Sexton

93. "Pay that man his money." - Teddy KGB (Rounders)

94. "I'm all in." - Tom Dwan

95. "I call." - Viktor 'Isildur1' Blom

96. "Come learn, chat and play with the pros." - Full Tilt Poker ad

97. "I like to see lots of flops." - Gus Hansen

98. "I got top-top." - Jamie Gold

99. "The one who bets the most wins. Cards just break ties." Sammy Farha

100. "Ship It!" - Unknown player after winning

101. "Poker is like sex – it's more fun when you go all-in!" Anonymous player

102. "The next best thing about gambling and winning is gambling and losing." - Nick Dandalos

103. "Life, like poker, has an element of risk. It shouldn't be avoided. It should be faced." - Edward Norton

104. "Old card players never die, they just shuffle away." - Unknown

105. "The name of the game is no-limit Texas Hold'em: The game that takes a minute to learn but a lifetime to master." - Mike Sexton

106. "Hold'em is to stud what chess is to checkers." - Johnny Moss

107. "Aces are larger than life and greater than mountains." - Mike Caro

108. "Poker is war. People pretend it is a game." - Doyle Brunson

109. "The guy who invented poker was bright, but the guy who invented the chip was a genius." - Julius Weintraub

110. "Ah, he's just another kid with a dream!" - Norman Chad

111. "There is more to poker than life." - Tom McEvoy
In case your favorite poker quote was left out, feel free to share it in the comments. For those of you who got inspired to get on the winning track, read more about how to make money playing poker here.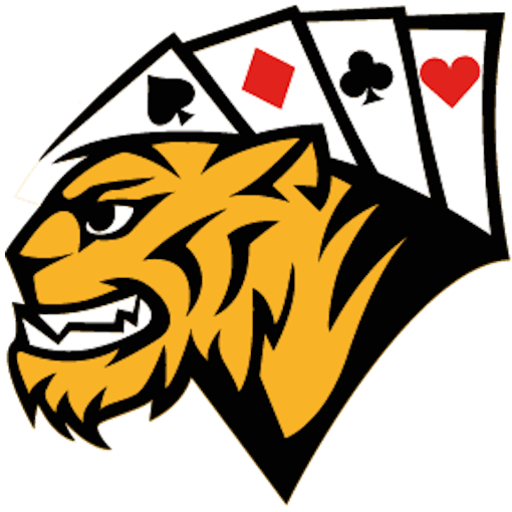 Editorial team curates and publishes in-depth reviews and ratings of online poker sites by using their extensive industry experience. Content is created by both in-house team of experts and outside authority contributors.