The online poker boom of the 2000s brought with it an influx of online poker platforms. As you might expect from any competitive industry, each poker room was quick to come up with sweet deals and game formats in a bid to attract the most players. In the midst of all this, the concept of poker freeroll was born – a tournament where players can win real money without actually spending a dime.
Yes, you heard that right. Unlike regular MTTs, which will charge you some entry fee or rake, poker freeroll tournaments cost nothing to enter. You literally get a chance to win something from nothing. This way, you get to test your poker skills in real competition and get to win cash prizes without the risk of losing your money. Freerolls at most online poker sites run throughout the day. Prize pool money can vary anywhere between $100 and $10,000, sometimes even higher.
With all these sweet deals making rounds, it might be a bit daunting to select an online poker site that is worthwhile. Well, we've done our research and ranked out the best poker sites for freerolls to get you on winning track right away. Let's dive right in!


As suggested by its name, Americas Cardroom, yet another large online poker site with its gates open to US players. The site has established its reputation over the years by successfully hosting some of the biggest tournaments in the U.S, with a featured event having as high as a $1 million prize pool. This is worth noting because a prize money of such magnitude hasn't been seen since Black Friday's events back in 2011.
As far as freerolls go, America's Cardroom has its own special on-demand freerolls. Thanks to this innovation from ACR, you don't have to keep up with all the tournament schedules or worry about registering on time. The cards are in the air the moment 270 players have registered, which usually happens about twice every hour of the day. The registration times are quite flexible. You can register and join as late as an hour after the event has started.
The public freeroll poker tournaments are also quite frequent; you can participate in around two each hour. The one major drawback, however, is that they have a smaller prize pool of $10. However, the on-demand option to play free poker tournaments at any moment somewhat outweighs this. It can be handy for new players looking to get used to the game without risking their money.
ACR freerolls in a nutshell
Americas Cardroom Freeroll Passwords
To access our monthly private freeroll with $500 to be won on Americas Cardroom, enter the bonus code BEASTS when opening your ACR account here. After registering, you can ask for the freeroll password on our Discord at ACR discussion channel.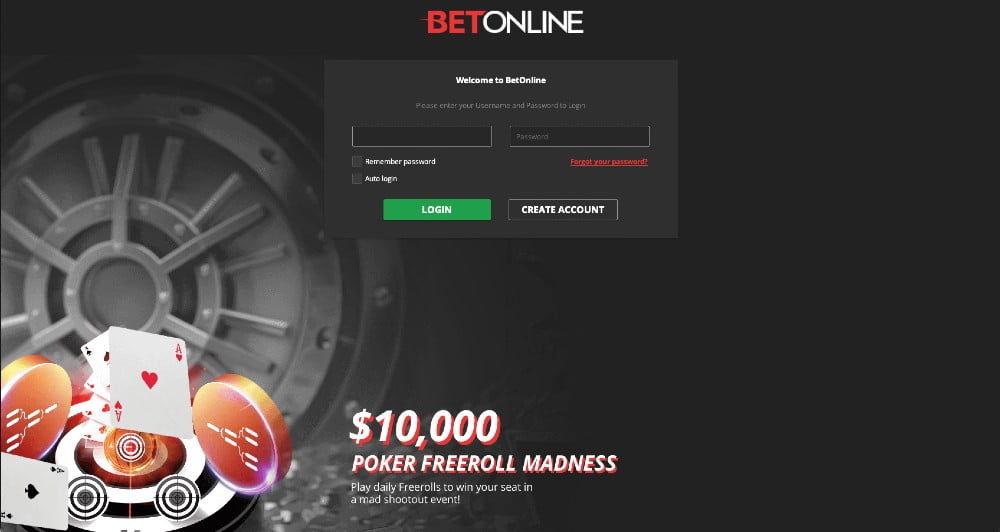 With its origins stemming as far back as 1991, BetOnline poker has been in the business of online casino games for nearly two decades. At the moment, it's arguably a top online poker site that is open to the U.S. market. And thanks to its easy deposit and soft poker games, it is becoming increasingly popular by the day.
As it stands, BetOnline takes the lead when it comes to the frequency of its freerolls and the ampleness of its prize pools. The online poker site runs a no-restriction event each hour, with the highlight being a $300 freeroll starting at noon EST.
Besides giving the highest daily awards on no-restrictions freerolls, the poker site has, by far, the largest open-to-all freerolls still operating out there. Prizes are given to the leading 10-40 Players, depending on the size of the event. The bigger winnings are then concentrated to the final table instead of being spread out in tiny amounts to the hundreds of players.
As per a recent software overhaul, the site incorporated a $10,000 freeroll ticket for new players; this easily beats every other private depositor freerolls out there currently. And since it's run each week, the number of entrants is kept at a maximum of 300. Freeroll tournament occurs each Sunday at 7:00 P.M EST.
The best thing about this particular freeroll is that it still has a small buy-in. Here, it's calculated by the total amount of the prize pool divided by the players who've entered. So, if the freeroll draws about 300 players, the free buy-in will be about $33. On top of that, redeeming this freeroll tournament ticket is not set to a specific date. You can claim it whenever and it will still be valid. Just be sure to claim it eventually. Bet Online also has up to $20,000 of other monthly poker freerolls for regular players and depositors.
BetOnline freerolls in a nutshell
Boasting more than 10 million online poker players, 888poker is yet another big timer in the online poker world. As you might expect from any big wig, their network is always packed with action and all sorts of games and freeroll tournaments.
To qualify for its freerolls, you only need to play a small number of poker hands at real money games, which will then grant you access to larger poker freerolls with higher stakes. Once you reach club level 10, you get to retain your position indefinitely. Here you can play for about $1000 worth of freerolls every day. Since these tournaments are restricted to club players, you can rest assured that the number of entrants won't be too high.
That said, 888 poker is mostly ideal for regular players. Since you can only access the freerolls by attaining a certain level, it helps eliminate any freeloaders and the number of players having a go at the pot. Naturally, this increases your chances of walking home with the money.
At upwards of $75, the prize pools at 888Poker are relatively generous compared to its rivals. The 888Poker club events go as high as $10,000. However, the catch is that instead of real cash, the winnings are credited as a bonus to your account.
But then again, to a regular player, the bonus money can be just as good as getting real money. To start playing, you can open your 888Poker account here.
888 Poker freerolls in a nutshell
Now PokerStars really needs no introduction. It is often regarded as the largest poker room globally, garnering about 11 000 ring game players online in its peak hours. It is also the only poker website where you can qualify to attend world-class live poker tours like PSPC and EPT events.
Besides their renowned high-stakes Texas Hold'em cash games, the industry giant also offers what may very well be the best tournament payouts at their freerolls. The downside, however, is that their freerolls need a greater time commitment and a consistent run of success to reap its true benefits. The freerolls run each hour and usually have a huge number of participants. If you make it to the top 64, you are granted entry to a larger tournament of up to $2000. And it's only up from there.
Because of how their reward system is structured, PokerStars, hands down, has the most potential when it comes to the sheer size of its ultimate prize pool. Additionally, the site has other big weekly online poker freerolls, but you have to win in the smaller runs to qualify.
Despite all the milestones, the combination of its large tournaments, high cash prizes, and software allows PokerStars a spot on our list. In fact, the large prize can be motivation enough for the regular player to rise through all its milestones.
PokerStars freerolls in a nutshell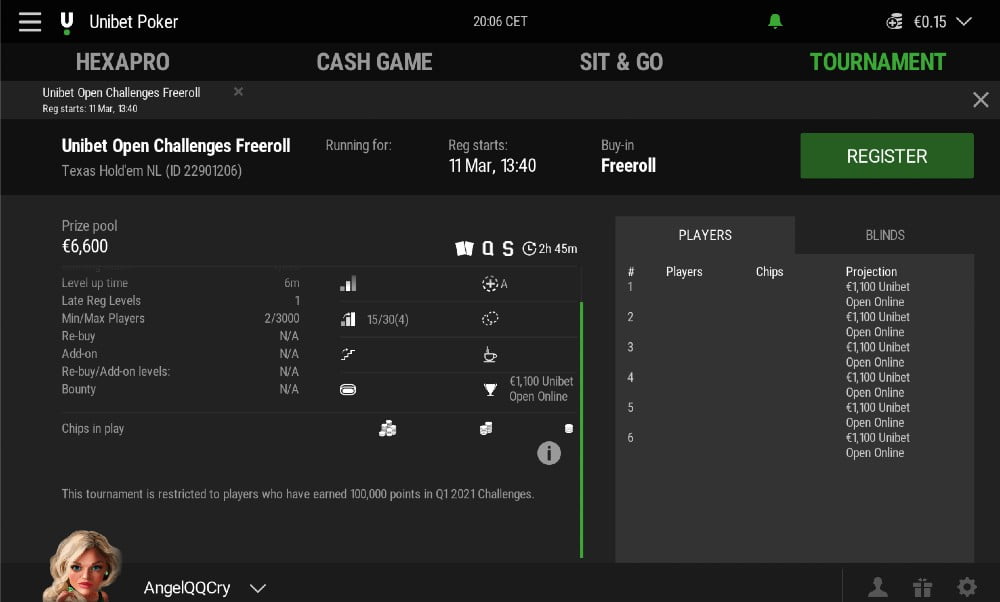 What Is A Poker Freeroll Tournament Exactly?
Freerolls are poker tournaments that cost nothing to enter but still offer real money prizes to the winner. In most cases, you can get access to freerolls via tournament tickets provided by your poker site of choice. The freerolls structure is the usual starting chips and tables; however, they'll have shorter blind levels so the game can end in a shorter time. Since they draw hundreds of players, it is not practical to do long blind intervals.
The difference between other multi-table tournaments and freeroll poker tournaments is that there are no cash buy-ins for freerolls. This allows even players with smaller bankrolls to compete for large prize pools without necessarily making a huge monetary investment. However, while most online poker rooms will offer their freerolls to all players without requirements, some may need them to qualify for the event through their raked hands or player points.
Some popular freeroll tournaments at poker rooms mentioned in this article include:
Other freeroll tournaments award free entry to other larger cash games, like the Sunday million tournament. These are usually open to players who've attained the highest player rewards tier.
How Can You Play a Freeroll Tournament Without Depositing Real Money?
The first step is identifying an online poker site that has no restrictions on its freerolls. You'll find at least one such event on most major platforms. However, Americas Cardroom and BetOnline Poker are the current fan favorites. Playing poker freerolls is easy without depositing – you can follow the steps below to get started:
Visit your online poker site with the freerolls.
Download the site's software.
Sign up for a free poker account. Usually, this will need little information like your name, home address, and email.
Go to the tournament section and find a poker freeroll. The software might give you the option of only displaying the free-to-enter tournaments.
Enter the tournament and have a go at your chance to win real money for free.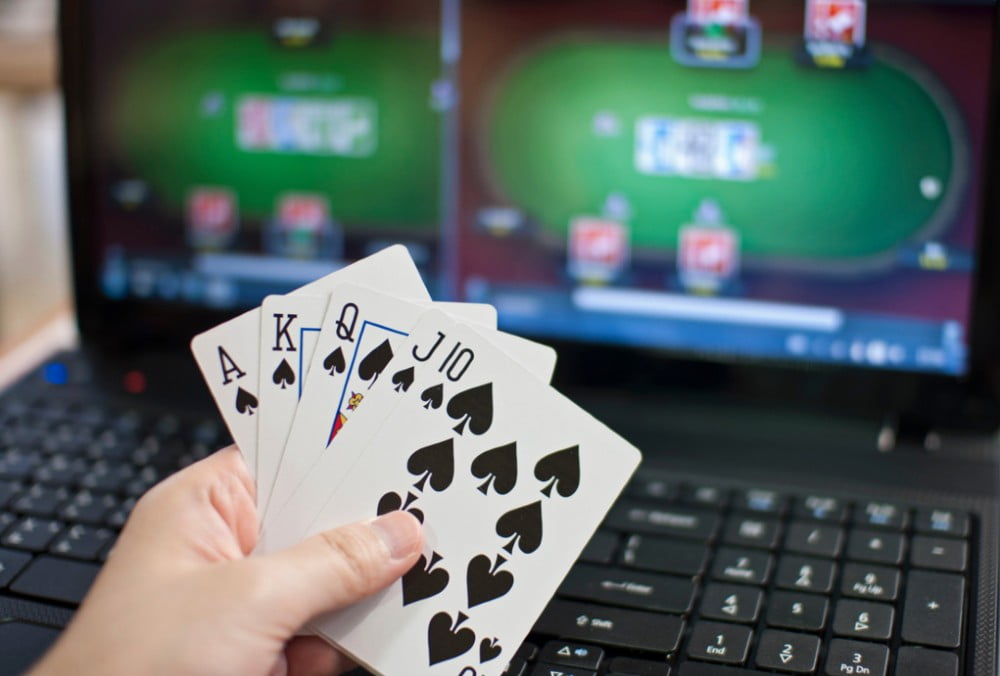 What Kind Of Tournaments Fall Under Freerolls
Your typical freeroll will be a free-for-all, free-to-enter kind of tournament, where you stand to win small real money prizes. However, there are other tournament variants poker sites offer, which bear some restrictions. They include:
Freerolls can also be categorized by the frequency at which the tournament is organized. For instance, we have weekly, monthly, and even annual poker freerolls. A longer time interval will usually translate to a bigger prize pool.
You might also come across password-protected freerolls. These fall under the category of exclusive freerolls. These freerolls are usually restricted to a group of players who meet the organization's requirements running the tournament. Since they are password-protected, only the players with the password can join the poker rooms and play.
How to Win In A Freeroll Tournament
Like any other poker game, winning a freeroll online poker tournament will need a decent amount of patience and a bit of luck. However, in freeroll tournaments, the play is a bit different; the majority of the players will tend to go all-in almost every hand. Things escalate quickly, sometimes turning the game into a lottery, requiring no significant skill, unlike real money tournaments.
Your best bet is to sit tight and wait it out, at least until 75% of the field busts out, or you get a monster hand. If you have pocket Kings or Aces, for example, you can call multiple all-ins comfortably.
About Online Poker Freeroll Passwords
As we mentioned, when looking for freerolls in your online poker site, you are likely to come across password-protected freeroll events that often have unusual titles. These will likely be private community poker freerolls or exclusive freerolls for VIP players hosted by a particular organization. They require poker freeroll passwords to limit entry to just their members.
Some people tend to steal these freeroll passwords and post them on leech websites, which others use to join these private communities. This is considered unethical in the online poker community. If you find a freeroll is password protected and you don't belong to the group, it is best that you just move on. That being said, you can find plenty of exclusive freerolls we host here at Beasts of Poker. Join one of the sites mentioned in this article to get access!
Although less common, there are live poker freerolls out there. They tend to come in the form of invite-only events, for example, when a cardroom invites only the players with the most logged hours to join the free tournament. Several casinos in London offer a monthly live freeroll with a big 5-figure prize pool to their most active players. There's a freeroll taking place with a ticket or two for the main event at some poker events. The most notable of these live tournaments include heads-up and WPT championships, where the top pros and previous champions would assemble and battle it out live for a hefty cash prize.
Free Play Vs. Freeroll Sites: What's the Difference?
There are two major types of online poker sites – real money poker sites and free play poker sites. Now the difference is quite apparent. For the free play sites, you won't need to make a deposit. Once you register, you are instantly granted access to free online poker rooms. But here's the thing: You will play for free and might even score a couple of wins. But, many of these free poker rooms won't grant you any real money for your winnings. In the end, their chips are just play money to keep score.
If you really want to grow your bankroll, go for real money poker sites where you can play the poker freeroll tournaments. If you are wise about your site selection, you'll still get to play freeroll tournaments without depositing any money. Only, here you actually stand a chance of winning real money. Since most sites offer these options to attract more players, you'll likely find a variety of freeroll poker tournaments where you can compete against other players for real money awards.
What You Can Expect On Freeroll Poker Sites
Freeroll poker tournaments are primarily intended to attract new players from the masses. Everybody loves free stuff after all—even the most experienced or loaded player. Therefore as you join your favorite online poker site for a free freeroll game, expecting to win some free real money, you can expect to find a buck load of other eager players competing against you.
Your typical $10 tournament will attract about 500 players. And if it completely lacks restrictions, you can expect well over 1000 players to join you. Likewise, as the prize pool becomes larger, so does the quantity of players. Freeroll tournaments are mostly filled with beginners looking to hone their skills without risking any real money.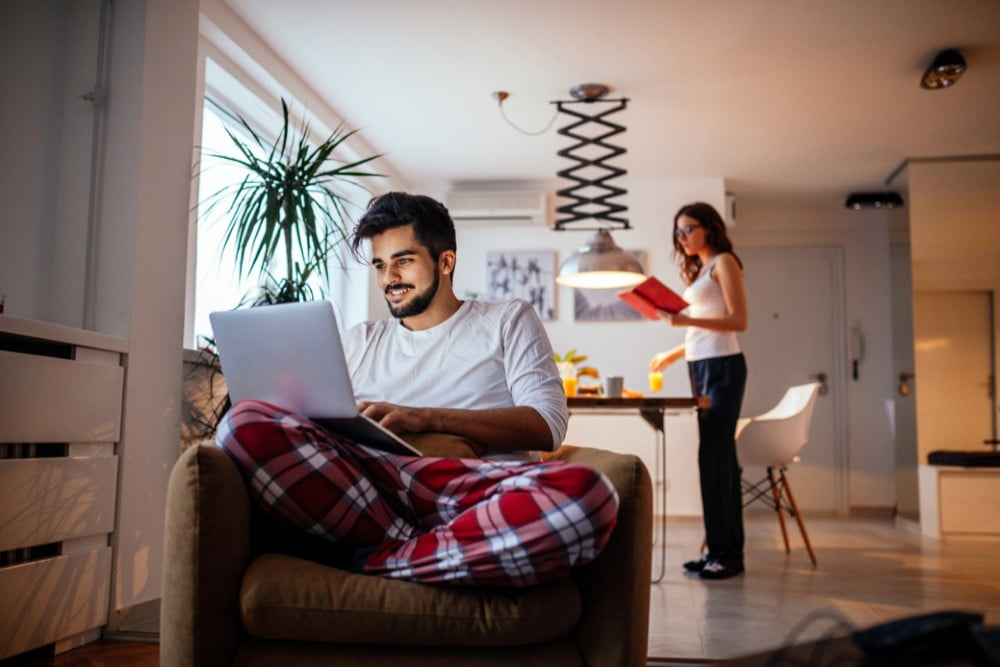 How To Find The Best Poker Room For Freerolls
Almost all major online poker sites now offer freeroll tournaments regularly. However, the very best operators and poker freeroll sites run these tournaments with more frequency, possibly all hours of the day. Most freerolls out there will have a small prize of about $10. But if you are serious about your gambling, you want to look for the one offering the largest prize or award while limiting the quantity and types of players. The best freerolls and massive poker bonuses often go hand in hand!
Another alternative would be playing at poker sites hosting special freeroll tournaments awarding tickets to big events like WSOP (World Series Of Poker), where you can score incredible sums of real money.
Final Takeaway on Freerolls
Well, that just about sums it up. However, it is essential to note that some of these freerolls may not entirely be free. Depending on the freeroll type, you might encounter specific requirements before you can register to these online poker freerolls. However, we've made our selections such that their freeroll restrictions are as minimal as possible. All you'll need is to create your account and play one real money game for most of them.
Poker Freerolls FAQ
Are there freerolls on Pokerstars?
Yes, as one of the largest online poker sites in the world, PokerStars has several poker freerolls that are good for beginner-level players. Most of them will let you register and play for real money without having to deposit anything. Other events on the site might be subject to some requirements like winning a previous minor freeroll event, while others are awarded to regular players who've been making deposits.
Can you play poker in Australia?
After online poker was banned in Australia on September 2-17, it is now illegal to play online poker with real money. The ban saw a couple of large poker sites, including 888 pokers and PokerStars, stopping their operations in the country, leaving them with no major platform. This has forced a few individuals with Australian accounts to look to other sites which can operate in illegal markets.
Is it legal to play poker online in the U.S.?
Yes, it is entirely legal to play poker online in the U.S., provided that you are out of states that have banned online gambling, like Washington. Currently, 6 states offer legal online poker gambling in the U.S., including Nevada, Pennsylvania, Delaware, New Jersey, West Virginia, and Michigan. It is equally important to check that the online poker site you are using is open to US players.
How to play poker tournaments?
To participate in a poker tournament, each player either pays an entry fee in the buy-in games or joins for free in the freeroll game. Poker tournaments are usually either buy-in or freeroll events. After which, they compete with other players for a portion of the main prize pool. Through the course of the event, blind levels increase at steady intervals. The tournament ends officially when the player with all the chips is declared the winner. Unlike cash games, the chips used for tournament play don't represent money that can be drawn from your account. The buy-in is the most money you can lose if you play the event without making it in the money. You can find in-depth advice on poker tournament strategy here.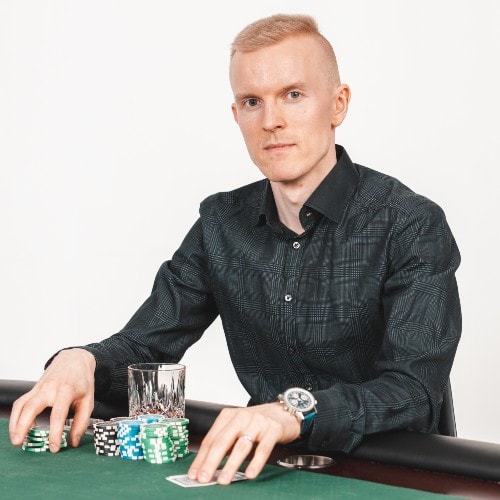 Johannes is the Editor in Chief at Beasts Of Poker and is an expert in both live & online poker. Johannes played online poker semi-professionally for 5 years while completing his Master's Degree in Technology.