Playing real money poker games online is much more convenient than at a live casino. Instead of driving all the way to the casino and signing up at the poker room, you can just fund your poker account in a matter of minutes. Then, jump into your favorite cash game or a poker tournament and you cash out your winnings once done.
The poker deposit options are a vital part of online poker, yet they're rarely discussed. As a poker player, you really only think about them if your deposit doesn't go through. That's why we have compiled a complete list of the fastest & safest poker deposit methods for players in the US and the rest of the world. Let's jump right in:
What are the real money poker deposit options?
Payment methods can be used to load your online poker account with real money. All the online poker sites reviewed here at Beasts Of Poker offer fast and reliable deposit methods for poker players. In fact, many of our players have been surprised by how easy it's to fund their internet poker account with just a few clicks. Let's take a look at some of the best deposit options at poker sites:
Credit cards & debit cards
Credit and debit cards have been used for poker site deposits for over two decades now. They're accepted by most online gambling operators and offer great convenience. Notable card services that are popular among poker players include Visa, MasterCard, American Express, and Maestro.
Want to keep a strict grip over your gambling budget? A prepaid card is an ideal solution for you. These are cards that you can buy from various retail stores for online use. Typically, they are loaded with $10 to $100 of balance that you can deposit on a poker site.
To make a deposit with a prepaid card, go to the cashier of your online poker site and type in the number placed on the back of the card. The most common prepaid cards, like PaySafeCard and Entropay, contain a 16-digit confirmation number. Transactions take just a few seconds to complete.
If there ever was a perfect match for poker sites in terms of deposits, that would be eWallets. Popular eWallets like MuchBetter, Skrill, Neteller, and PayPal were designed for sending & receiving money online. You can send money to your fellow players, make deposits, and use your poker winnings with a prepaid card connected to your eWallet account. High transfer limits make them a suitable poker deposit option for high rollers as well.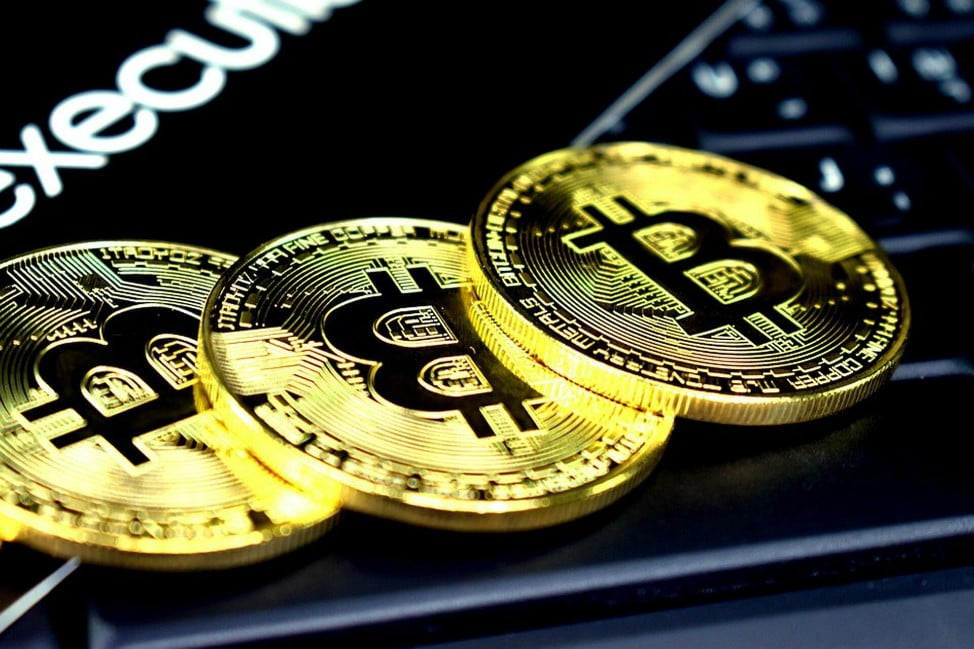 Cryptocurrencies have slowly become more mainstream for poker deposits. Although cryptocurrencies can be quite volatile, poker sites that accept crypto are becoming the standard rather than the exception. There's a simple reason behind this. Online poker sites have noticed they can attract new players simply by adding Bitcoin or Ethereum as a payment method.
Although they can be hard to grasp at first, cryptos offer many advantages over traditional poker deposit methods. Firstly, crypto transfers can be completed within minutes for both deposits and withdrawals. Some poker sites do have a manual inspection process for large withdrawals though, no matter which withdrawal method is used. You can check this from their FAQ page or by contacting the support of your poker site. Second, using cryptocurrencies in online poker offers you much more privacy than banks or credit cards.
Direct bank transfers are a valid option if you like to keep a bankroll on your bank account. While accepted at most online poker sites, bank transfers can take a few days to clear when you make a deposit. The same goes for cashing out of your winnings through a bank withdrawal. There is one big perk for high rollers though. The maximum deposit and withdrawal limits are the highest of all online poker deposit options. Just make sure to check the limits beforehand and possible fees associated with a bank transfer.
Mobile payments have gained popularity among people who want to send money to friends or family members. They're also easy to use at online stores or for hard goods at a supermarket as you just need to tap in your code when checking out. Examples of mobile payment methods offered by online poker sites include Boku and Zimpler.
As of 2021, four states offer regulated & legal online poker in the US. If you live in one of these states, namely New Jersey, Nevada, Delaware, or Pennsylvania, you have plenty of deposit options available. You can make a deposit with a credit or debit card, prepaid card, PayPal, or with cash in a brick-and-mortar casino partnered with an online poker room. All the state-regulated online poker rooms use proper security measures for deposits by their players.
What about US poker sites that operate offshore, such as BetOnline, Bovada, Ignition Poker, or ACR Poker? Popular online poker deposit methods for offshore sites include:
Mastercard
Amex (American Express)
Western Union money transfer
MoneyGram
Bitcoin
How to make a withdrawal from a poker site
In general, you have to use the same method for withdrawing your winnings as you used for making the deposit. For example, if you made a deposit with MuchBetter, your withdrawal has to be processed to your MuchBetter account.
There are exceptions to this rule though. It's best to check from the customer support of the poker room if other deposit methods are available for withdrawal as well. If your credit card provider doesn't allow withdrawals back to the card, you'd need to withdraw with another method. For US poker players, there might be fewer methods for cash-outs than deposit than there are deposit methods. To get more information on withdrawal methods available to you, visit the cashier or contact the customer support team of your poker site through live chat.
Poker Deposit Options FAQ
How to deposit money at online poker rooms?
You can deposit money by logging into your poker account and heading to the cashier section. Choose your preferred deposit method & amount and follow the instructions. Once you've completed the deposit, your balance will be topped up and available for real money cash games & tournaments.
What deposit methods can I use for online poker?
The most common online poker deposit methods are credit & debit cards, eWallets like MuchBetter and Skrill, bank wires, and Bitcoin. Player deposit methods can vary depending on where you live. You'll find which online poker deposit options are available to you by logging in to the cashier.
Which deposit options work from mobile poker apps?
You can use pretty much all the deposit options listed in the cashier of the desktop poker client on mobile poker apps. You can check the mobile poker deposit options by downloading the app and clicking deposit. Credit cards and cryptocurrencies are popular choices for making a deposit on mobile poker apps.
Are there deposit or withdrawal limits at poker sites?
Usually, yes. Deposit and withdrawal limits will be listed in the cashier. However, you can make multiple deposits or withdrawals in case you need to move a large amount of money. In case you wish to set a deposit limit for your account, just get in touch with the customer support team of the online card room.
Is my deposit secure at an online card room?
As long as you're playing on a regulated and licensed poker site, your deposit is kept safe and segregated from the operating funds. When you use a credit card for depositing, it gives you all the same protections from fraud as you would get on an eCommerce site.
Is there a minimum deposit at poker sites?
Yes, in most cases there's a minimum deposit between $10 and $25 depending on the poker site. The maximum deposit limit can be between $1,000 and $50,000, but you can get your limit increased by contacting customer service.
What is the fastest deposit method for poker?
eWallet accounts like Skrill, MuchBetter, and Neteller are usually the fastest options for making a deposit. The balance is loaded immediately or within a few minutes. Credit or debit card deposits can also be completed in a matter of minutes.
Can I deposit through my bank account at online card rooms?
Yes, most poker operators offer direct bank transfer deposits. The best online poker sites reward new customers with massive first deposit bonuses. That's why we recommend you to check if you have a bonus available when making a deposit from your bank.
What is an eWallet?
eWallet or electronic wallet is a digital wallet for online payments and money transfers. You can use eWallets for moving money to and from poker sites, bookmakers, and online casinos. You can also use an eWallet for payments of goods and services online, making it a convenient payment method for players. Popular eWallets for poker deposits include MuchBetter, PayPal, Skrill, and Neteller.
Are there fees on deposits in poker?
In most cases, your deposit will be free of charge at an online poker site. Certain payment methods might have a small fee though. In case there's a fee in depositing, it will be shown next to the deposit method when you log in to the cashier. If a fee is taken, it's counted as a percentage of your deposit or a fixed fee, like $5.
Can I get a poker deposit bonus?
Yes, if you're playing on a top-rated online poker site. There are plenty of big first deposit bonuses available for new customers. Remember to check if a bonus code is needed to activate the bonus. You should also make sure your deposit method is eligible for a bonus. Sometimes deposits with eWallets like ecoPayz, Skrill, and Neteller don't qualify. On a few online poker sites, your bonus will be activated automatically once you have made your first deposit.
Are there geographical restrictions for online poker deposits?
Yes, the online poker deposit methods offered will depend on your country's laws and regulations as well as the rules of the poker room. You can find out which deposit methods are available in your country by logging in to the cashier.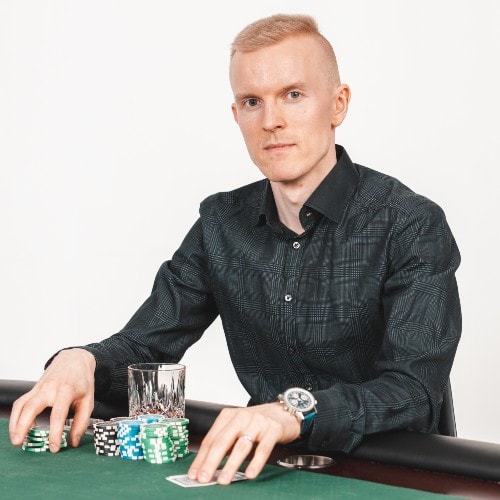 Johannes is the Editor in Chief at Beasts Of Poker and is an expert in both live & online poker. Johannes played online poker semi-professionally for 5 years while completing his Master's Degree in Technology.