partypoker is one of the oldest and most established online poker rooms available. Launched by PartyGaming in 2001, this poker site used to be the center of the online poker action until 2006 when partypoker left the US market due to UIGEA. Later in 2011, GVC Holdings acquired Partycasino as the merger of PartyGaming occurred. Other brands sharing the same network include Bwin, a brand mostly known for sports betting and a proud sponsor of Real Madrid soccer team.
Partypoker was leading the online poker market due their versatile advertising activities including television commercials and utilization of tournament poker early on. In fact, they ran their first million dollar guaranteed tournament already in 2002.
Although partypoker hasn't been the market leader in the last few years, they have been making some great changes lately to liven up the games and their traffic has seen a steady growth. Some well-known ambassadors include Mike Sexton who hosts the WPT television show, Isaac Haxton, Jason Koon, Nikita Bodyakovskiy, ElkY, Jeff Gross, Jaime Staples, Timofey 'Trueteller' Kuznetsov and last but not least, our very own Joni Jouhkimainen. You can find these ambassadors and challenge them in both poker tournaments and cash games if you like! Some of the also host Twitch poker streams with great poker content and active community of followers.
With many of the recent improvement in software & promotions, partypoker is has been doing well in making their poker ecology and user experience as good as possible. partypoker has also partnered up with Triton Poker that hosts multiple high-roller poker tournaments around the globe – maybe you will be the next qualifier into a big live event like that if you join partypoker!
Signing-up to partypoker is straightforward and easy – just follow these quick steps to get started:
Step 1. Delete cookies from your web browser.
Step 2. Visit the main page of their website by clicking here
Step 3. On the main page of partypoker, you will see a red button with text 'Register now'. Click that button, fill your details, choose your desired username and your account is ready.
Step 4. Go back to the main page of partypoker, click to red button DOWNLOAD and install the client to your computer. Use the details you filled for signing in, once the install is completed.
Step 5. Deposit using your preferred method and start playing!
As a new player, you're being welcomed with a $10 free poker bonus. Besides the welcome poker bonus, you will benefit from the weekly cashback program that offers you generous weekly rakeback up to 40%.
Why is partypoker so popular?
partypoker has put a lot of effort into developing their poker software, and the results are great: You have smooth flow of cards, the tables, stacks and nicknames are all very clear while playing, and you can even add hotkeys and bet-sliders with customizable sizings. Tables can be tiled or cascaded, and their size is easy to change. Finding a suitable game has never been easier, as you can choose multiple filter to show you the stakes and formats you're interested in playing.
Whether you're using a Mac or PC, partypoker has you covered as you can either download partypoker's iOS or Windows client. Browser and mobile versions are also available, in case you like to play with your table, iPhone or Android smartphone. Like all modern poker sites, partypoker has a great mobile poker app for those who like to play anywhere they go.
In your lobby or home view, every active promotion and special tournament is updated once they go live, so make sure to check the promotions section regularly.
In case you are used to multitabling, partypoker client works smoothly for you to comfortably play between 8-12 tables simultaneously, depending on your screen size.
Traffic overview and games
Traffic can climb up to several thousand players during the peak time, which occurs in the evening time of Europe. You can find both No-Limit Texas Holdem and Pot-Limit Omaha games running pretty much 24/7 in micro, low, mid and high stakes. You can find real money games from $0.01/0.02 up to $200/400 meaning every type of player will be accommodated on partypoker. There are also multi-table tournaments (MTTs) with all types of structures, not to mention the SPINS where you can become a millionaire by winning a three player SNG!
partypoker offers their own fast-paced Texas Holdem and PLO formats called Fast Forward poker, where you can jump immediately into action and get dealt the next as soon as you finish with your current one! partypoker is a global poker network, so you might play against opponents from pretty much every corner of the world where internet connection is available. The player pool on every stake level has usually tens of players at any time in stakes up to NL200, with the largest limit NL500 running with a bit smaller player pool. Because of the partypoker's great rake race campaigns you can find action on Fast Forward poker almost 24/7. In PLO you can expect USD 0,125-0,25, 0,25-0,5 and 1-2 running basically always and 5-10 for tens of hours a day. 
If you play enough and remember to opt-in for the rake races, your RB% will actually climb a lot higher than 40%! There's an action-packed schedule of poker tournaments too, with buy-ins ranging from $0.01 to $25k and guarantees up to several million dollars, especially during tournament series!
If you like to play in a game where you know the name of your opponent, we encourage you to look for the Real Name tables available in Cash section of the lobby. For sports and casino lovers, partypoker has a section for both including sports betting odds & markets, newest slots and live casino tables.
Can you use tracking software such as HEM?
partypoker has prevented table scanning software from seeing the player nicknames, as observing table is not available. Choosing a seat also happens randomly. In General, all 3rd party software aids are blocked on partypoker, and hand histories are not provided in written format. You can replay and share your hands through the MyGame app though. While this might be bad news for certain players who are used to using a HUD, this rule actually helps the games to stay soft in the long-run, translating into more profits for you!
The rake on partypoker is calculated with weighted-contributed 5%. If heads-up poker is your game, the rake cap for those is 1. All other ring games use the following rake structure:
| | | | |
| --- | --- | --- | --- |
| Blinds | Players | Rake | Cap |
| up to $0.05/$0.10 | 2-10 | $0.01 per $0.20     | $1 |
| $0.10/0.25 to $10/20    | 2 | $0.01 per $0.20 | $1 |
|   | 3-4 | $0.01 per $0.20 | $2 |
|   | 5-10 | $0.01 per $0.20 | $3,00 |
| $15/30 to $50/100 | 2-3 | $0.05 per $1.00 | $2 |
|   | 4-10 | $0.05 per $1.00 | $5 |
| $200/$400 | 2 | $0.05 per $1.00 | $2 |
|   | 3-10 | $0.05 per $1.00 | $5 |
partypoker offers a weekly cashback program to all their players, where you can earn up to 40% rakeback. In the first few levels of the cashback program, the rakeback is around 20%, but it climbs quickly and you can easily reach the higher levels if you play regularly on partypoker. Once you have opted in to the cashback program, the weekly payment will be automatic, you can relax and see the rakeback added to your account balance each Monday!
You can estimate your weekly cashback through the table below, where 1 point is equal to 1 usd of rake:
| | | |
| --- | --- | --- |
| Points | Cashback USD | Cashback % |
| 25 | 5 | 20% |
| 50 | 10 | 20% |
| 75 | 15 | 20% |
| 100 | 20 | 20% |
| 150 | 37.5 | 25% |
| 200 | 50 | 25% |
| 250 | 62 | 25% |
| 300 | 75 | 25% |
| 350 | 87.5 | 25% |
| 400 | 100 | 25% |
| 450 | 112.5 | 25% |
| 500 | 125 | 25% |
| 600 | 180 | 30% |
| 700 | 210 | 30% |
| 800 | 240 | 30% |
| 900 | 270 | 30% |
| 1000 | 300 | 30% |
| 1200 | 480 | 40% |
| 1400 | 560 | 40% |
| 1600 | 640 | 40% |
| 1800 | 720 | 40% |
| 2000 | 800 | 40% |
While partypoker does accept players from pretty much most of the countries in the world, there are a few countries that are currently excluded from playing. Please see the list below of these excluded countries:
Indonesia, Japan, Malaysia, Serbia, South Korea and Vietnam.
As a first deposit bonus, all new players get up to $30 free play + 3x M4M tickets. The free play consists of free tickets and cash bonuses totaling $30. In addition to the FDB, partypoker has increased their efforts a lot in offering some of the biggest campaigns in online poker lately. In autumn 2019, they launched their leaderboards for Fast Forward tables in both No-Limit Holdem and Pot-Limit Omaha with weekly prizes of $91,000!
Besides their rewards program offering up to 40% cashback, partypoker runs different promotions likely their online tournaments series called MILLIONS, where the 2018 prize pool of a single tournament climbed up to $21,835,000 making it the largest tourney of online poker history! In 2019 MILLIONS online there will be a $20 million guaranteed event, and you can qualify even for free to the event that has a buying of $10,300. You can qualify to many live events hosted by partypoker from the satellites.
There are tons of different deposit and withdrawal methods available for you to start playing on partypoker. Deposits are processed instantly with most methods, and withdrawals are processed fast, sometimes within hours. If you wish to increase your daily deposit limit, please make sure your account is verified, after which you can set or amend your deposit limits in the Responsible Gambling section of Your Account.
Special insights from Joni Jouhkimainen, Team Pro
I got contacted by partypoker couple of years ago and it was a dream come true. Party is a company that I trusted and wanted to represent. They take great care of their players, and online poker in its entirety.
Now when it comes to games, I might be biased but I believe we have pretty much anything an online player could hope for. Tournaments from micros to highrollers (we even had one with $20 million GTD) and cash games running from micros to all the way up to the $200/400. If you find tournaments or regular cash games too slow for your taste, you can try your luck at SPINS or FastForward-poker. Also, no matter how you do with your games, you're sure to get cashback from your efforts. Giving good deals for players is a must for the poker-economy and Party has addressed it with cashback up to 40% and regularly changing promotions.
The poker software is smooth and changeable, the only negative I can think of is that there's no possibility to run the boards multiple times – and that minus is going to be fixed in the near future.

When I'm not travelling, I can be found on $5-10 fastforward PLO tables and higher limits – feel free to challenge me!

– Joni Jouhkimainen partypoker and Beasts of Poker -pro
Indonesia, Japan, Malaysia, Serbia, South Korea and Vietnam.
Alternative poker room for partypoker network
You're just three steps away from joining partypoker action!
Grinding fastforward (2020)
Couple of weeks ago Mr. Jouhkimainen convinced me to try out partypoker's fast-forward tables. I had stayed away from them for the whole last year because of my 700k hands a year side bet against Mr. E (did not win that one) and at some point, party made the (imo) wise decision and banned tracking software. Even though I like their decision it made it very hard for me to track the number of hands so opted not to play there. To be fair I had the option to play there – I told mr.E that it's annoying to pay Pokerstars over 150k+ a year and get basically jack shit and a lollipop (I think I raked over 200k last year on Stars and got back around $2k and a 1 million weekly freeroll tickets). The hatred of PokerStars' new RB program was so strong in Mr. E too that he did give me permission to just count down my playing hours on Party and "be honest about it".
It was sometime around September and I had one of these epiphanies where I show Mr. E that I've played 500 hours equaling at bit over 400k hands and he would just laugh and put me on his "later" debt list.
To those who have not been around poker long enough it's quite usual (at least in my poker group) to have a "serious" and "later" debt lists. Serious debts are made with people you don't know that well and you pay them back immediately just that they don't get the wrong image. To have a "later" debt list you must firstly know the other person extremely well, so they have a good approximation of your wealth and secondly the sum should be a small one to both participants. Contrary to popular belief: being in debt can actually be fantastic when the sum is small enough (in example I'm owing Mr. Jouhkimainen 67€ from a table I "stole" from him – and it will be a cold day in hell in deed when Maestro is getting that back). The problem is that to an online poker multimillionaire, nosebleeds playing yacht-owner, like Mr. E, the sums that can go to a "later" debt list can be a bit too big for my taste.
With this great alibi I was able to convince myself to play basically only on PokerStars and ignore any other high EV games that alternative poker sites might hold. Until that chat with Mr. Jouhkimainen who reminded me that I could do 200k+ a year from RB alone if I just moved my games there – and that's not even accounting for the winnings.
So, I decided to give the fast-forward a try. I had played some heads-up at the partypoker and managed to grow my initial 6k deposit to 20k which seemed like a decent trying out bank roll for what I assumed would be mostly PLO500 mixed with occasional PLO1k grind. Party offers a weekly $20k GTD rake-race with $3,5k for the winner. For a degenerate like me, that seemed almost like free money. So, still hungover from the New Year's Eve, I sat down in our office and started playing poker with one goal in mind: to win the rake-race.
Here are some of the aspects I found during my experiment:
Party's fastforward truly lives up to its name. In stars I was quite equipped to get away with 4x ZOOM even with some regular tables (in the worst of times even Heads-up tabs) on the side, but in party I had a real problem keeping up with the hands when I fired 4 tabs open. I'd estimate that with stars Zoom pools you can rack up around 700 hands, whereas in the partypoker the hourly pace goes past 800 hands. If you put that into a perspective: you're deciding what to do with any hand every four seconds. Now four seconds isn't a lot, and you also have to take into account that sometimes these decisions come quite a lot faster as you have possible stacking hands in every table and you have to evaluate yourself through spots that – in fairness would take hours to calculate even with a purpose-built computer and a capable man wielding Monkersolver behind it. Because of this I did find myself from time to time almost deafened by the party's alarms going off on four tables at the same time as I tried my best to – if by any means possible– not get stacked 5 times within a minute.
Even with some recreational players dropped in the mix – the fastforward pools must be some of the toughest games in their own respective stakes to beat. To be fair I didn't play my best and managed still to make some EV according to the Omaha hands that I gathered from the party's website – for some reason I only got approximately around one third of the hands that I actually played (and one weeks sample isn't enough to gather any really valuable data anyway). However, PLO is a game that is still largely played extremely badly in these stakes and even the top regs (may or may not include me) make so many mistakes (definitely including me) that a man with good working ethics and willingness to improve their poker game should be able to beat the field with relatively big win-rate. That being said, a poker player with those capabilities will make money anywhere.
Now I thought that winning the rake-race would be a walk in the park. I thought that no one would be capable of pushing similar volume to maximize their partypoker rakeback. Especially for a period of one week. For seven days I can do 12 hours a day and not go totally crazy because of it.
I was wrong. At session number four or five came one with a horrible run. I think I lost 20 buy ins in an hour. This is actually quite common as these fast games often run deep, and with deep stacks and couple of coolers or huge flips you can end up dumping 20 buy ins in no time. With this run however, came the realization that I was greatly underprepared for these games. My bankroll dropped under 4k at some point and as the 1k pool was running I was forced to drop down to three tables.
Being forced to play only three tables I lost my chance to win the race. It did make me realize though that 4 tables might be too much for me at the moment and is costing me way more in win-rate than I would be able to make in rakeback or even at the rake-race. Sure, getting 7k a week from partypoker rakeback is nice but given that I just had 15k swing in a single session I ended up with a conclusion it's not worth it. Playing more focused and evaluating your options increase your win-rate. And the bigger the win-rate, the lower the variance.
Now, even though I didn't end netting a lot moneywise, I did find some tips one might put their mind to if they want to win one of the party's races.
Get a mouse with quick tabs. The one I'm using is Razer with 12 different buttons on the side with setup that goes: 1: Fold 2: Call 3: Pot, and so on. When set up properly you will only need to hover your mouse on top of the open tab and press a button depending on the action you want to perform. Trust me: this makes multitabling A LOT easier.
Get Partycaption – the party's own software is getting better in my opinion but it still has its flaws compared to PokerStars. One major one being that the quicktabs (the one's talked in tip #1) don't work that well without Partycaption. The software also has a ton of other features too which seem extremely usable but I can't really tell you about those since I haven't got that far.
Don't overdo it with the tables. I thought I was capable of doing 4 tables because of my earlier experiences with PokerStars but was wrong. Adding extra tables will affect anyone's game – be honest with yourself about how much your win-rate is decreasing with every table you're adding.
Check your fundamentals. If you're pushing to win the rake-race – you're going to have to play lots of hands in a fast pace. In example: leaks in preflop game are going to cost you a lot firstly because of the volume (you will make the same mistake many times within a week) and secondly the fast pace of the game will take some of your post flop edge a way (so the minor leaks that you might get away with elsewhere will end up costing you a lot).
Eventually I ended up losing a couple of thousands in the games and generated rake for a bit over 7k. This granted me the third place in the rake-race for 2250 dollars and 3120 dollars in rakeback. All in all, putting me around 3000 dollars in the black for the week. The fastforward games are beatable and potential gold mines for those with the right skillset. For me though? I'm not sure. I think I will keep on playing but with a bit better table selection combined with hard work on my fundamentals. Who knows, I might try to win the race again once I feel that I'm well enough equipped for the challenge… And if I were a sports betting man… I wouldn't bet against it. For a more detailed breakdown of PartyPoker's promotions and deposit bonus, we recommend checking out TopPokerValue's PartyPoker review. See you at the tables!
partypoker FAQ
How to sign-up on partypoker?
Getting started is fast & easy! Just clear your cookies & click the Register Now button here.
Where to download the partypoker software?
Visit their official website at partypoker to download their software on your computer.
How do I make my first deposit and withdrawal on partypoker?
Log in to your account, just go to the cashier and choose your preferred payment method for depositing. When making your first withdrawal, go to the cashier & type in the sum you'd like to withdraw and request the withdrawal with your preferred method like bank withdrawal or e-wallet withdrawal. Please note that when making withdrawals, you might have to provide proof of identity and verify your address before the cash is processed.
Is my deposit safe at partypoker?
Your deposits are kept safe in segregated accounts. Since partypoker is licensed by the Government of Gibraltar and regulated by Gibraltar Gambling Commissioner, all the deposits and winnings can be enforced by Gibraltar law. partypoker is owned by GVC Holdings PLC, a publicly traded company on the London Stock Exchange. Their financials are very healthy with over £1 billion gross profit in H2 2020, which gives additional security to players.
What is the partypoker minimum deposit?
$10 is the minimum deposit at partypoker. Partypoker doesn't require you to do archaic rollover on your deposits. This means you can try out the games with just a small amount of money to see if you like the games. Registering an account doesn't take too long either!
Can I play on partypoker for free?
Yes, you can play many poker games for free at partypoker.Play money tables offer you a way to practice poker for free.
Can you play on partypoker on iOS or Android?
Yes, partypoker has an excellent mobile poker app optimized for both iOS and Android devices. You can try out partypoker mobile on 3G, 4G or a Wi-Fi connection. We tested their iOS app with an iPhone X and the experience was super smooth!
Can you play on partypoker with a Mac?
Yes, absolutely! The easiest option by far is to use the Java version of their poker room with your browser on Mac. Just click the Play button and the poker lobby will open in a new browser window. During our testing, we played 2 tables of HU Holdem on Mac and it worked as well as you could expect.
What are the highest stakes at partypoker?
partypoker offers stakes for everyone, ranging from micro stakes $0.02/0.05 tables to high stakes tables with blinds as high as $200/400. 6-figure pots are frequent at the highest stakes on partypoker, so you can see some pretty massive action from time to time!
Does partypoker have rakeback deals available?
Yes - when you join through Beasts Of Poker, you're automatically eligible for partypoker Cashback & Rewards. You just need to Opt in once in the 'Offers' section of partypoker client. Once you're opted in, your cashback is paid directly into your partypoker account every Monday. The highest level of weekly cashback is 40%, but if you rake over $100k in a set 12 month period you can get access to their Diamond Club with 50% rakeback and a yearly bonus. The highest volume players can get up to 60% rakeback, a VIP package to the Carribean Poker Party and bonus when they're accepted to Diamond Club Elite.
Is partypoker legal in the United States?
Yes, it's legal in the US but you can only access the real money tables from New Jersey. partypoker US is licensed for online gambling by the New Jersey Division of Gaming Enforcement.
Can you win real money at partypoker NJ?
Yes, as long as you're playing at partypoker USA room within New Jersey's borders. You can withdraw any real money winnings at partypoker with your preferred method of payment and the money will be sent to you. If you happen to visit Atlantic City, partypoker US is partnered with the Borgata Casino.
Can I open a partypoker account outside New Jersey?
While you need to be in New Jersey to access partypoker games from the States, you can create an account, make deposits & withdrawals and view your account information in any state. Only playing on real money tables is restricted to players within New Jersey's borders.
Is partypoker available to players in the United Kingdom?
Yes, partypoker is available to all UK players. Their company ElectraWorks Limited is licensed for real money poker games by the UK Gambling Commission under the Gambling (Licensing and Advertising) Act 2014.
How to get help from partypoker support?
You can contact partypoker support staff at [email protected] if you have additional questions not covered in our FAQ section.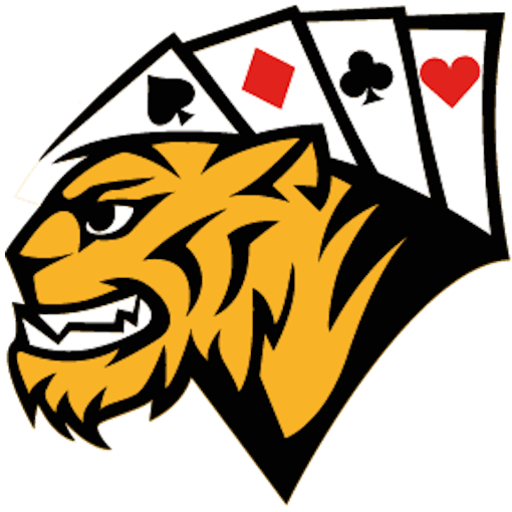 Editorial team curates and publishes in-depth reviews and ratings of online poker sites by using their extensive industry experience. Content is created by both in-house team of experts and outside authority contributors.