Online Poker Rooms (2023)
You want to play on online poker sites where your deposited funds are secure, your identity & privacy are protected, and you can play with full confidence. Luckily for you, we've done the hard work of reviewing online poker sites so you pick the best ones from our list. With our guide you'll be able to pick up the most suitable poker site for you, which can mean winning more money in the long run. You can find our full evaluation criteria for rating poker sites explained in our article about how we review sites – here's how we evaluate the most important factors in a nutshell:
How to find a suitable poker site for you?
Choosing a suitable poker site is one of the most important steps that will affect how well you do in online poker. There are certain factors you need to consider before deciding what's the best online poker site for you. You don't want to be one of those players who just randomly pick one! Instead, do as our Beasts of Poker Team Pros have done to make their millions playing online poker at high stakes – which is making the decision according to these factors:
The number one criteria you should have when choosing where to play is the softness of the poker games and the player pool. Even if you are a very skilled online poker player, you will be making much less money on sites where the so-called fun players don't like to play.
Tough opponents = little profits
Bad opponents = lots of profits
The ratio of tough players vs recreational players must have a healthy balance for anyone to make consistent profits at the games. Yet, plenty of professional players tend to ignore this fact by playing mostly on online poker sites they're familiar with. Our recommendation is to always explore new waters to find a soft player pool and great poker action.
You don't actually even need to deposit or play on all the online poker sites to check out how good the games are. Instead, just open a few tables on any site at your preferred time for playing and observe the action. Look for any of the following stuff while watching the tables:
These are the best signs of a good game. If you can spot a lot of this type of play at any online poker site, you should probably try it out.
The skill of game selection
Game selection is one of the easiest tactics to win in poker. Quite paradoxically, it's still probably the most underrated skills among online poker players, similarly to bankroll management. By game selection we are referring to the tables and stakes you choose to play within a chosen poker format.
Here's a typical situation that comes up in game selection. Let's say you fire up the poker client and see there are multiple tough tables with mostly winning regulars running at some specific stakes like No-Limit Texas Hold'em with blinds of $1/2. Suddenly at the same stakes you can see one table that is truly amazing: Three beginners are limping pretty much every hand, and two weak-tight players are trying to take their money by flopping the nuts. This is a dream table with bad players, and you should immediately grab the seat before someone else does! Most players will miss this table though, since they just click a few tables open and don't bother to keep an eye on the lobby. Don't be that lazy player!
A great way to find the best tables as quickly as possible is to mark all players you encounter with a tag. This way you can keep track of skills levels of your opponents at different online poker sites. A simple system of three colors can do well, with one for good, players, one for weak regulars and one for the clueless fun players.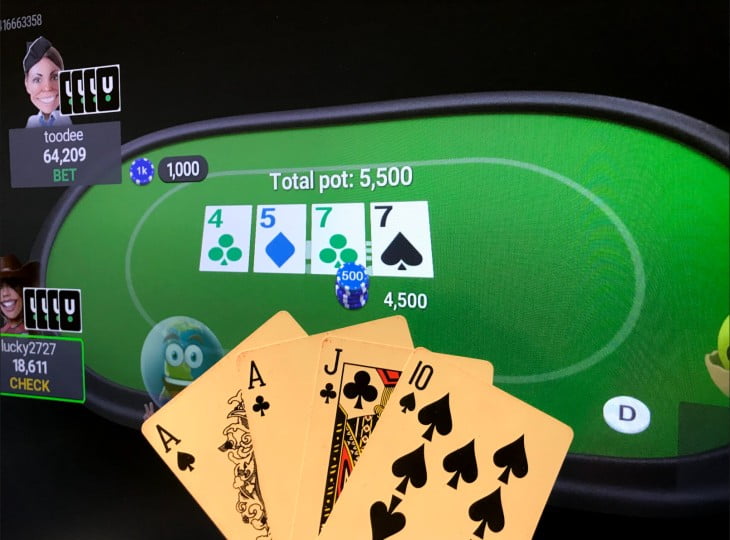 Game formats and player traffic
An online poker room without good traffic and game variety is like a near-empty nightclub where the atmosphere is cold and just a few people are out on the dance floor. The traffic a poker site has is a key factor when it comes to choosing where to play, not to mention all different poker variants offered.
If you're like most poker players, having the following game formats available is a must:
Besides the usual game formats, exotic game formats can be quite profitable once you've become somewhat good in the most popular games like No-Limit Hold'em and Pot-Limit Omaha. If you prefer to play a quick game of poker, you can try out speed poker formats like Fast-fold or Zoom where you don't have to wait for the next hand to be dealt after the previous one has ended on your part. If you like some exotic game formats, you might also look for the following:
One thing to keep in mind is that a big number of registered players doesn't guarantee good games at online poker sites. Sometimes you can find a truly amazing exotic game running regularly at a smaller traffic poker site – our Beasts Of Poker Team Pros have crushed games like these for big 5-figures or even 6-figures!
Rakeback & deposit bonuses
There is a fierce competition of acquiring new players between the best online poker rooms, and for this reason you can find quite generous deposit bonus offers as a new customer. Bonuses and promotions are without doubt the first feature that catch our eye we look at a new poker site. When you're signing up on a new poker room, check if they have a poker bonus code for your first deposit and some type of cashback program for loyal players. When you go to the website of any poker room, their welcome bonus is usually the first thing you see there.
Taking advantage of all the best sign-up bonuses can help you kick start your online poker career. With a big welcome bonus you can build your bankroll pretty fast. Remember to check the conditions for releasing the poker bonus money before signing up. Most sign-up bonuses are released in small chunks and need to be cleared in 30 days, which gives you plenty of time to grind it out. If you can't find this info or it's unclear, just open the live chat of the poker room to ask about the specifics of the welcome bonus.
The most common online poker bonuses you can find include the following:
For high volume grinders it's not unusual to receive different types of tailored reload bonuses monthly from a top poker site. You can also find rake chases and rake races with weekly or monthly cash prizes from best online poker sites like iPoker. Our recommendation is to take advantage of all good poker bonuses you can find as they can give a significant boost to your bankroll.
Rakeback programs and loyalty schemes are designed to keep existing players happy so that they don't easily switch sites. In our opinion, it's best to have lots of poker rooms available as it gives you more options for finding a good game to play in. If you play online poker at low stakes, a flat rakeback deal is usually of better value than a VIP program. A VIP rakeback program where you have different levels is more suitable to high-volume players who play mid stakes or high stakes. While you compare rakeback offers, you should check the rake structure of the poker site as well. A low rake structure combined with decent rakeback can be even better than just a high rakeback deal.
Most online card rooms pay the rakeback each week or each month to your account. Rakeback has a significant impact on your overall poker winnings, and it's basically variance-free money you get by just playing. You can read more about this topic from our guide to rakeback in poker.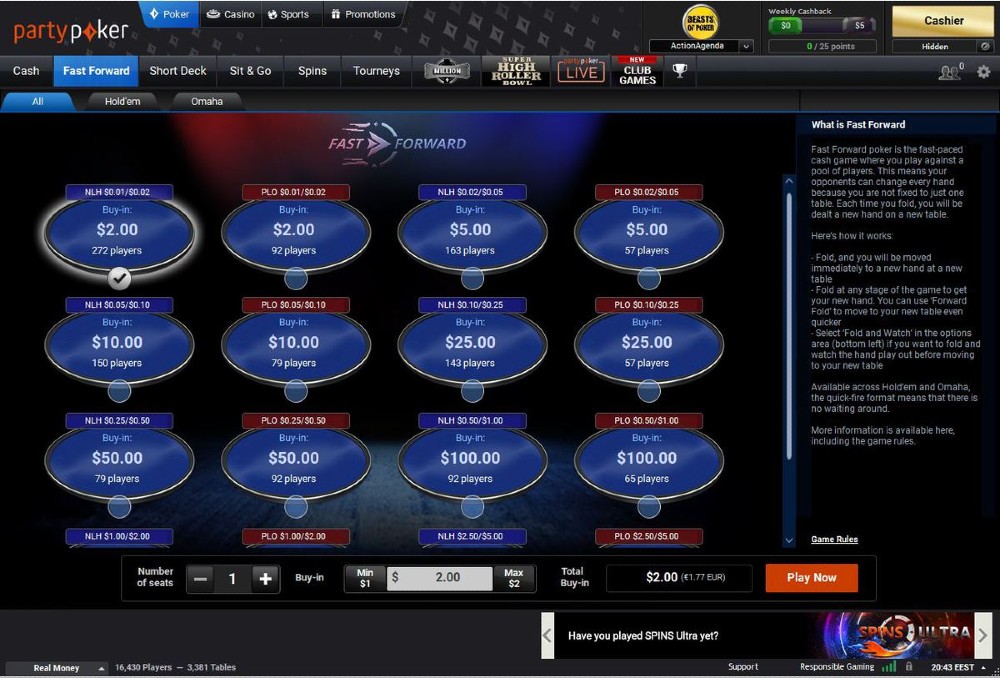 Software & user experience
If you compare the UX of online poker sites to PC games, it's quite clear not all poker websites have their software made with modern standards and features. With more mobile poker apps being available for poker enthusiasts, there's plenty of options to choose from though. Customer-friendly user interfaces are becoming more and more common these days.
What you want to avoid here is a poker room that has such a poor online poker software that it makes focusing on the game play difficult. Good software quality and a pleasant online poker experience are essential for all players, especially for those multitablers who need to click the right buttons in a matter of seconds so that they can keep up with all the action! Poker clients have to be built well enough to host tens of thousands of players all around the world while serving a solid poker experience.
You can test out each poker room in this regard before making a deposit. Just download their software and try out their play money games. Most poker rooms have their poker client available for both Windows and Mac users. You should see quite quickly if there are any issues with things like finding your preferred stakes or multi-tabling. On the other hand, if the software works smoothly after playing a while, you have found a poker room that passes this criterion.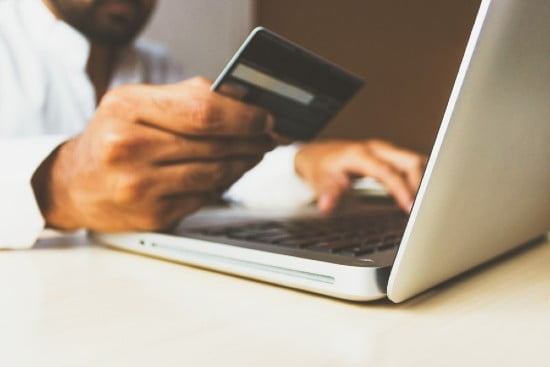 Payment methods, cash outs and customer service
When you're playing online poker to make money, it's essential you don't have to wait for weeks to access your winnings. In addition, if you can't get proper customer service when encountering a problem, it can really eat your motivation to play. That's why banking options, speed of cash outs and customer service should be included in your key criteria for choosing a poker site.
There are two simple rules when it comes to payments on online poker sites:
The more deposit and withdrawal options, the better.
Finding proof of withdrawals from fellow players is a BIG plus.
In case some poker room only sticks with a few deposit methods, they're likely missing some poker traffic that would join if their preferred money transfer method was offered. For many recreational players, using a credit card like VISA is the preferred way for making a deposit. The most common deposit methods include the following:
Getting started in online poker doesn't necessarily require much initial capital or bankroll as poker players like to call it. Minimum deposits and withdrawals in online poker usually start as low as $10 so you don't have join the high rollers from the start. When it comes to safety issues, the question on every player's mind is: How comfortable am I with keeping money on the site? Is it safe and secure?
To feel 100% comfortable with this, you must have certainty about the money not being stolen and winnings not being forfeited. A great way to verify if this is the case is to ask around regarding payouts made by poker sites. If you can find friends who have got their cashouts in time with no issues, it gives you a peace of mind for making the first deposit. You can find info on things like payout speed on various poker forums. Still, we recommend to keep most of your bankroll readily available in other places than online poker sites – it's very easy to deposit more money on a site if you bust your balance.
The money should show in your poker account balance in a few moments after you've made your first deposit. In case it doesn't show up, most real money poker rooms have a customer support team ready to help you 24/7 every day of the year. You should get in touch with them in a live chat if that method is available, or by email. Testing the responsiveness and know-how of the poker site support belongs to our standard reviewing process of online poker sites. In an ideal situation, you can get help within a matter of minutes from a live chat operator.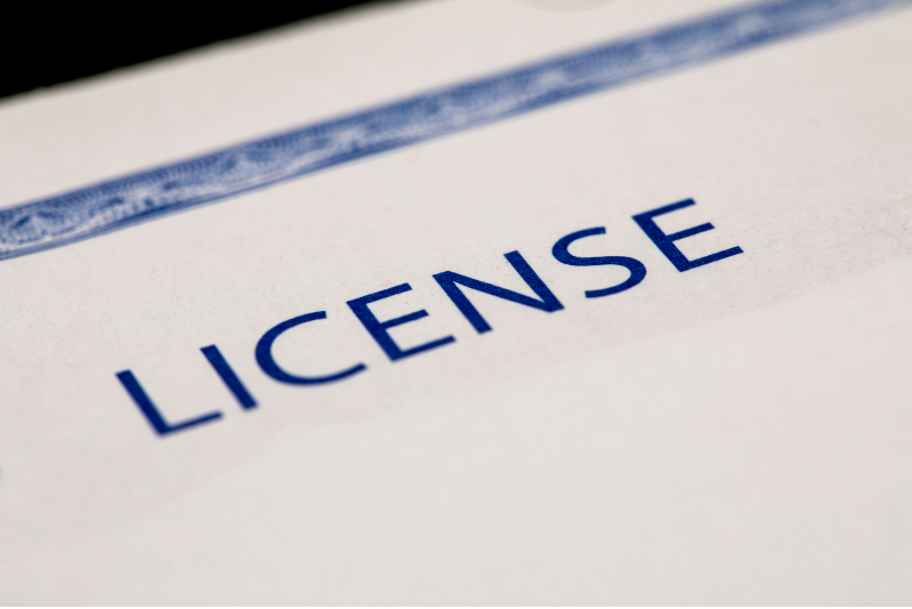 Licensing of the online poker site
Besides checking where a poker site is based, you should try to find information on their licensing status. A gambling license is basically a permission issued to a company to operate gambling activities, in this case internet poker. Gambling licenses are provided by a regulatory body, for example a gaming commission or a gaming control board. By obtaining a license poker rooms can show their customers that they comply with all the gaming requirements and restrictions to provide legal online poker services in specific regions.
If the poker site is a licensed one, you will find info on their license from their footer or about us area on their website. The most common licenses of online poker sites include:
Not all poker site licenses are equally valuable. Regulated online poker operators that have obtained a license from Gibraltar or Malta are required to run their operations in a quite strict manner. You can easily check what kind of license an online poker room holds by visiting their website and scrolling to the bottom section on their front page.
How to recognize trustworthy poker sites
What's the number one question players have when choosing a poker room? You guessed it right: Is my money safe here? To answer that question, we've gathered the best tips on how to play online poker safely and recognize legitimate poker operators from shady ones:
Player reviews
If a site is not trustworthy, you can find plenty of complaints and negative reviews of it online. Make sure to check out multiple player comments and reviews before signing up to new sites. At Beasts of Poker, we've compiled a comprehensive list of all poker sites and their reviews that our team has tested & rated.
Licenses & RNG certificates
You can find licenses and info on RNG and other certificates from the website of each operator. We recommend checking the license info and status also from the license supplier.
Fast support responses
Honest poker rooms tend to reply to support queries in a reasonable time. If you can't find support contact details or face radio silence when inquiring about a problem, it's a big red flag. Good operators also store your personal information safely and don't spam you with ads!
Rules & bonus terms
You should find clear information about the rules and bonus terms when checking T&Cs from the website of the poker room. When it comes to rules, there should be clear statements about collusion and cheating not being tolerated, and abusers of rules being blocked from playing & having their funds confiscated.
TSL-encryption & safe payments
TSL-encryption is important in securing all data transfers from being hacked or captured by 3rd parties. It also applies to deposits and withdrawals, as you don't want to move large amount of money without proper encryption.
Slow or missing withdrawals
You should be alerted if a site takes ages in processing your withdrawal. Just keep in mind that the operators have to ask for your identity verification and to complete a KYC process when you request a large withdrawal, which might make the process a bit longer.
Poker site complaints & red flags
Google and poker forums are your best friend when it comes to finding complaints about online poker sites. While there are always beginners who claim some poker site being rigged, there are legitimate threads on poker forums that can help you to steer away from a site or network that players have had problems with.
The first topic to search for is withdrawals on the specific poker site. Any complaint that seems to be a genuine one where the player has followed the T&C of the site should be a sign to proceed very cautiously. If that kind of case of locked player funds hasn't been solved in a few weeks or months, by playing at the same site you're basically risking ending up in that exact situation yourself.
If you find threads about a poker site or network sharing confidential information about their customers with 3rd parties you probably shouldn't start playing there. Any information that you share with a poker room is confidential as long as there are strict license regulations in place with that operator. Even when you play rake races or other promotions with real cash prizes, your whole name will never be displayed. Instead, they either show your poker alias or just surname and the first letter of your first name.
All the reputable online poker sites have certified their random number generators through a 3rd party such as GLI, iTech Labs or BMM Testlabs. You can find info on this at the bottom of a specific poker website.
Responsible gambling principles are applied on all licensed and regulated online poker networks and operators. Remember to gamble responsibly and always stick to a budget for real money games. If you ever find yourself playing too much or playing above your means, you can ask for self-exclusion or limiting the stakes that you can access.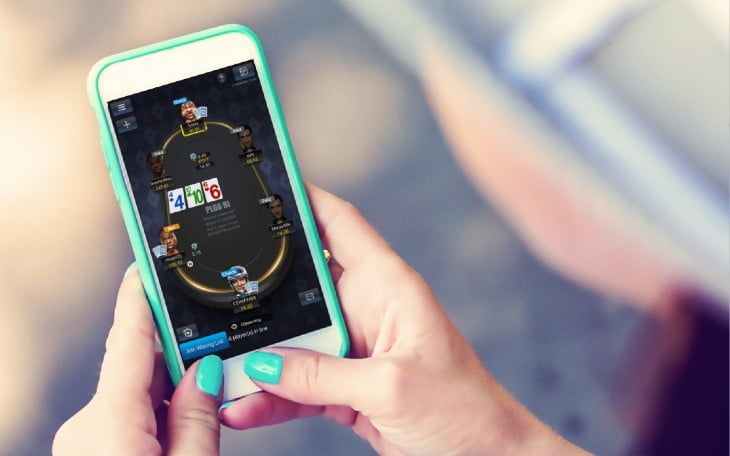 Why play on real money poker sites?
Best poker sites with real money offer an excitement that's not available on play money sites. It comes down to the possibility of winning money through playing cards. Besides the possibility for occasional wins, in the long run you can actually make a side income from poker or even play online poker full-time.
This requires mastering the game of poker through study and lots of hours at the tables. If you're up for that, trying your hand at the real money tables is the way to go. You'll start to learn poker strategies that work much faster than you would on play money sites.
You should keep in mind that online poker can be addictive, and you should take a break from playing if you find yourself obsessing about poker and not being able to control your playing hours and budget. Play responsibly and keep a healthy balance between poker and your everyday life – if you suspect you have a gambling problem, you should seek professional help.
Modern online poker sites
With ever-evolving technology, modern poker rooms can offer a truly immersive playing experience with all the fun & thrills. The number of available game formats has grown steadily, making the online poker experience much more appealing and social: You can play all-in or fold cash games, quick flip out tournaments or multi-day guaranteed tournaments and use a variety of emoticons at the tables. 
Modern sites also have their own mobile apps, allowing you to take a seat at table during commuting or whenever you're on the move. Poker operators are investing big time in development of their user interfaces, user experience and mobile compatibility. You can expect the player experience to gradually get even better in the next few years!
Tournaments on online poker sites
The fact that anyone can win a poker tournament even against the best players in the world is what drives many people to play poker. Poker tournaments are what essentially make all the big headlines in the media: The multi-million dollar winnings, the trophies and the cinderella stories of small satellite winners making it into a big final table are what people want to read about.
If you're looking to turn a small sum of money into a big payday, tournaments is the game format you should choose to play. In large-field MTTs you can get +1000x return on your buy-in if you manage to finish at the top positions.
Cash games on poker sites
The beauty of poker cash games is you can set your own schedule and play any buy-in levels that suit you. With buy-ins ranging from $2 to $40k, everyone can find stakes that they're comfortable with. You can also play multiple tables at once, so that you have action going all the time.
While our aim should be to play as well as we can in ring games, it's good to remember that enjoying poker is also important. What's the point of poker if you're not having fun while doing it? Therefore we recommend trying out different game formats until you find a game that you really like. For some it might be the good old Texas Hold'em, but for others it might be Pot-Limit Omaha or some other game. You'll only know after trying the different game formats yourself!
Big prize pools and huge tournament series
Big guaranteed prize pools make excellent promotions for online poker rooms to attract new players. That's why you can see many of the best online poker sites in 2020 running their own tournament series from time to time. Here's a list of some of the biggest tournament series you can find online:
Poker sites rake comparison
As a rule of thumb, poker rooms take between 3-5% rake from each cash game pot when a flop is seen. Depending on the stakes and the site, you can find rake caps between $2-5. While these numbers might sound little and the differences small, the rake structure can make a huge difference in your bottom line over time. All other factors being equal (softness of the games, available stakes, rakeback and bonuses, software UI etc.), it's to your advantage to choose an operator with a low rake structure.
Here's a great video covering a rake comparison across the different online poker rooms:
New poker rooms can offer a great chance to clear deposit bonuses and to find softer games. It usually takes months or even years for new operators to acquire enough players for the cash games to run regularly. Yet, if you manage to find them early, you can make some nice profits.
We scout regularly for potential new sites that players should add to their repertoire. Here's our list of the most promising new poker sites:
At CoinPoker, you can actually find high stakes games in PLO – the biggest pot in online poker history was played at CoinPoker in January 2022, with over $1.8 million in the middle at blinds 1,000/2,000 USDT.
Biggest & most popular online poker sites
When you compare the player traffic of different poker rooms, there are two behemoths that stand out from the crowd: GGPoker and PokerStars. Other operators don't come even close them in player numbers! Especially for tournament players, playing at these two is quite essential: you can find the biggest guaranteed tournaments online across all stake levels.
A word of caution though: Sometimes the softest games can be found on small poker sites that have gone unnoticed by the professional players. It's worth registering an account on multiple sites and play where you can find the biggest edge.
You can play poker online from most countries in the world. Some countries have their own multi-license system when it comes to poker, such as the United Kingdom and Sweden. There are also countries where legislation allows any licensed operator to offer games. Let's take a quick look at the specific legislations in different countries:
Real money online poker in Asia
Online poker has taken a while to become popular in Asia. Many new players have been introduced to the game due to economic growth in most Asian countries. It's no surprise that growing number of international brands, such as GGPoker and Natural8 Poker, are establishing their market positions in Asia.
India has seen a massive growth in online poker in jurisdictions where online poker is legal and poker is widely accepted as a skill-game there. Many Asian countries such as Cambodia, Macau and Philippines host live poker tournaments with the most famous being the World Poker Tour, The Asian Poker Tour and Asia Pacific Poker Tour. It's not unusual to find an online poker player living in Thailand, where they can enjoy the warm weather and also play at their favorite online poker sites.
Real money online poker in the US
In 2011 UIGEA pretty much shut down the online poker industry in the US. As a result, many professional US players moved to Canada and other countries to keep playing online poker. Currently, real money poker is legal & regulated in the states of New Jersey, Delaware, Pennsylvania and Nevada. Michigan passed its law in December 2019 and many predict that online poker would be launched there in 2021. Additional US states are expected to legalize online poker again. PokerStars is currently available in Pennsylvania & New Jersery. For many players living in West Virginia, a trip to Pennsylvania is just a short drive so driving accrosing the border to play online poker is a viable option.
Real money online poker in the UK
Real money online poker is perfectly legal in the UK. However, local regulations require all iGaming services and UK online poker sites that are available to players in the UK to be licensed with the UK Gambling Commission. To obtain a license, these online poker sites in UK must pass the tests of the UK Gambling Commission and comply with UK law. For the players UK law is quite favorable, as they don't have to pay any taxes from their poker winnings even if they play online poker for a living.
Real money online poker in Canada
Canadian players have access to some of the best online poker sites with games played in CAD currency. Like in the UK, there is no tax obligation for players for their winnings for the most part in Canada. Some districts have their own laws though, so you should check this based on your location.
The most reliable poker sites available to Canadian players such as Pokerstars are globally renowned. While most of the big online poker sites available to Canadians have their license elsewhere, a few are regulated by the Kahnawake Gaming Commission. Canada is a very attractive market to gambling operators, so you can expect to get great sign-up bonuses at both poker rooms and sports betting sites.
Regulated US Poker Sites are online poker rooms that legally operate in states where the legislation allows online gambling. These sites include the following brands:
There's an interstate compact in legalized US states which allows combining their player pools so that the total number of US players online is higher for both cash games and tournaments. States that are part of this currently include Delaware, Nevada and New Jersey.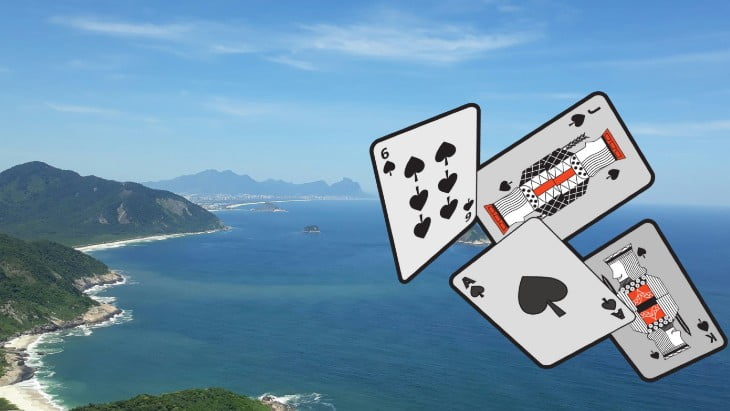 Offshore poker sites accepting US players
Offshore poker sites are available to other US states, and they are legal in jurisdictions where they operate. Besides online poker, many offshore gambling sites offer sports betting & casino games to their players in the United States. Top online poker sites that accept US players include offshore brands like:
Popular Online Poker Rooms in 2023
100% Up To €1,000
30% VIP Cashback
10% Exclusive Rake Chase

35% VIP Cashback
€200 Welcome Bonus
€30k Exclusive Rake Race

Rakeback Up to 60% Elite VIP
$2,000 Bonus
Extra $500 Exclusive Freeroll

Personal Rakeback
100% Deposit Guarantee

Tailored Rakeback
100% Deposit Guarantee

Tailored Rakeback
100% Deposit Guarantee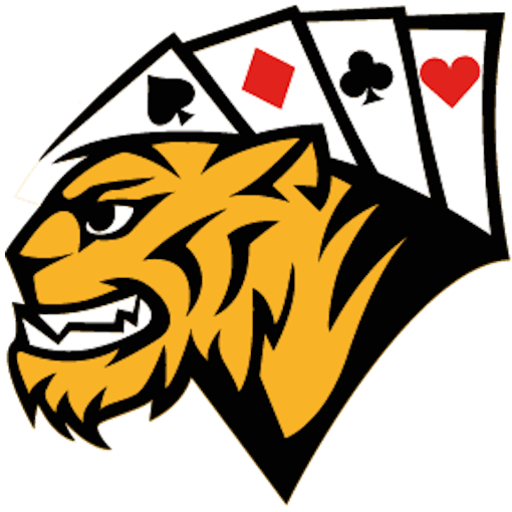 Editorial team curates and publishes in-depth reviews and ratings of online poker sites by using their extensive industry experience. Content is created by both in-house team of experts and outside authority contributors.