Choosing the right online poker network to play at could make the difference between ending up as a break-even or losing player or making a killing at the game. The average level of play and size of the player pool varies a lot between poker networks, and both of these factors directly impact your bottom line as a poker player.  Yet, the importance of these factors is heavily underestimated by many players who just play where they've always played instead of looking to take advantage of different online poker sites.
Now that you know why it's vital to compare online poker networks, let's quickly go through the current state of the market before we get down to the nitty-gritty of each major poker network. There are over 70 tracked poker networks that offer real money games. Some of the largest brand names in the poker industry, like PokerStars and 888Poker are standalone networks that can only be accessed through a single poker site. Only a dozen online poker sites at different networks are available to US residents.
If you look at the player traffic numbers at Pokerscout.com, you will find the top 10 largest poker networks cover a lion share of the real money cash games and tournaments. Many of the traditional networks consist of multiple poker sites, including sportsbooks and online casinos that have joined a specific network to offer a poker platform for their customers around the world. However, plenty of poker networks are specific to a state or country.
Without further ado, we'll jump into reviewing each major poker network:
What are the major online poker networks
Here at Beasts of Poker, we want to make your poker experience as smooth as possible. To make playing online poker easy for you, we've reviewed the top networks with all the relevant factors like traffic, reputation, game formats, and tournaments: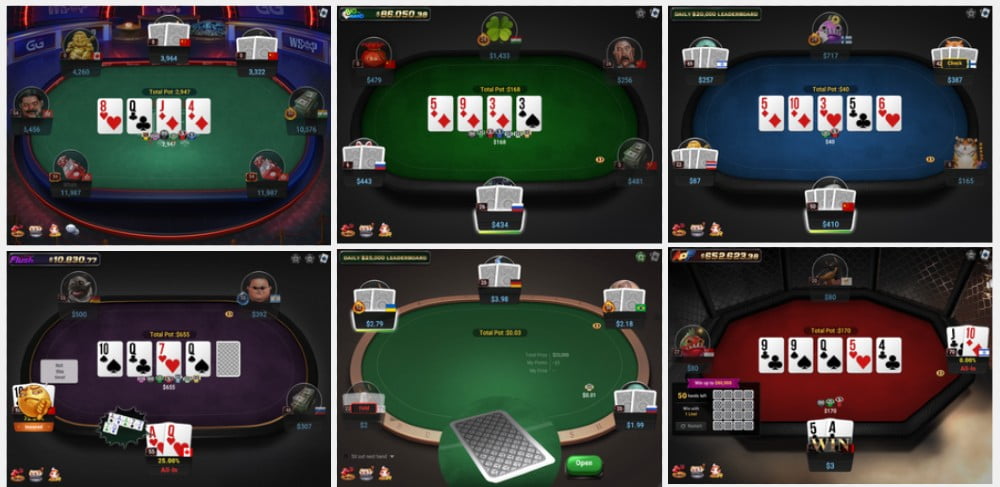 If there's one poker software ahead of the curve in user experience, that would be GG Network. Their poker client is available in all major languages and has customizable tables with very smooth graphics. You can track your player journey with Pokercraft and share hands with your friends on social media with one click. Casual players enjoy the social features like throwable items and a myriad of emojis you can use at any point of the hand. There's no lack of promotions either.
GG Network traffic and games
In terms of total players online, GG Network stands as the top poker network in the world. The only poker site that is still bigger in cash game traffic than them is PokerStars. Tournament players love the huge prize pools offered weekly, and cash games are filled with Asian players who are relatively new to poker. GG Network regularly hosts big tournament series like WSOP Online. Their only downside is that the rake is higher than your industry average, although games' softness compensates this quite nicely.
Recommended site for gg network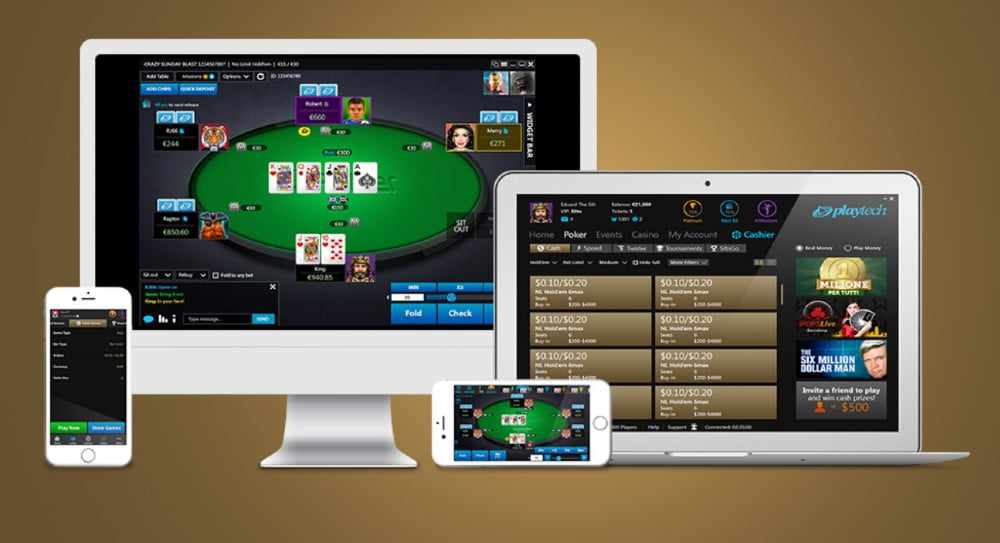 iPoker is the home for many big bookmaker brands like William Hill, Coral, and Betsson. They launched in 2004 with the software provided by Playtech.
In general, the software on iPoker is pretty easy to navigate. You can adjust table sizes and all buttons & sliders are clear and crisp. The software is available in 15 languages.
iPoker Network traffic and games
In terms of player traffic, iPoker has been in the top 10 networks for several years. The number of cash game players can reach a few thousand during peak evening times. Compared to PartyGaming or GG Network, the poker tournaments are a bit smaller in guaranteed prize pools but still decent. The cash game player pools are not as soft as on some other sites, but the big deposit bonuses and high rakeback deals help balance this.
Recommended site for iPoker network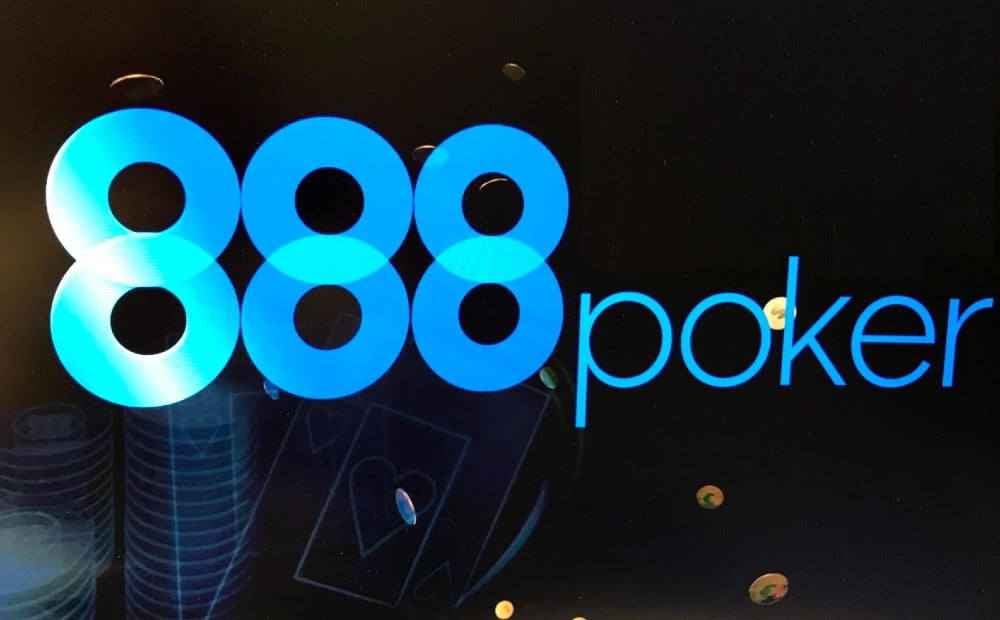 888 Network used to be one of the largest operators in poker. Based in Gibraltar, the network was founded in 2002 by 888 Holdings. In states where poker is regulated, they have a few US poker sites including WSOP.com and 888 NJ.
The software has a classic look in UI and all the basic functionalities like filtering game formats and stakes. Both Mac and PC users can access the desktop version of the poker client. Similarly, the mobile app is available for Android and iOS. You can play a maximum of 6-tables simultaneously.
888 Network traffic and games
The player traffic is decent in the evening time of Europe, especially from micro to mid stakes. High stakes cash games run from time to time. 888 Network has brought their own version of fast forward poker called Snap Poker to compete with the other major networks.
Recommended site for 888 network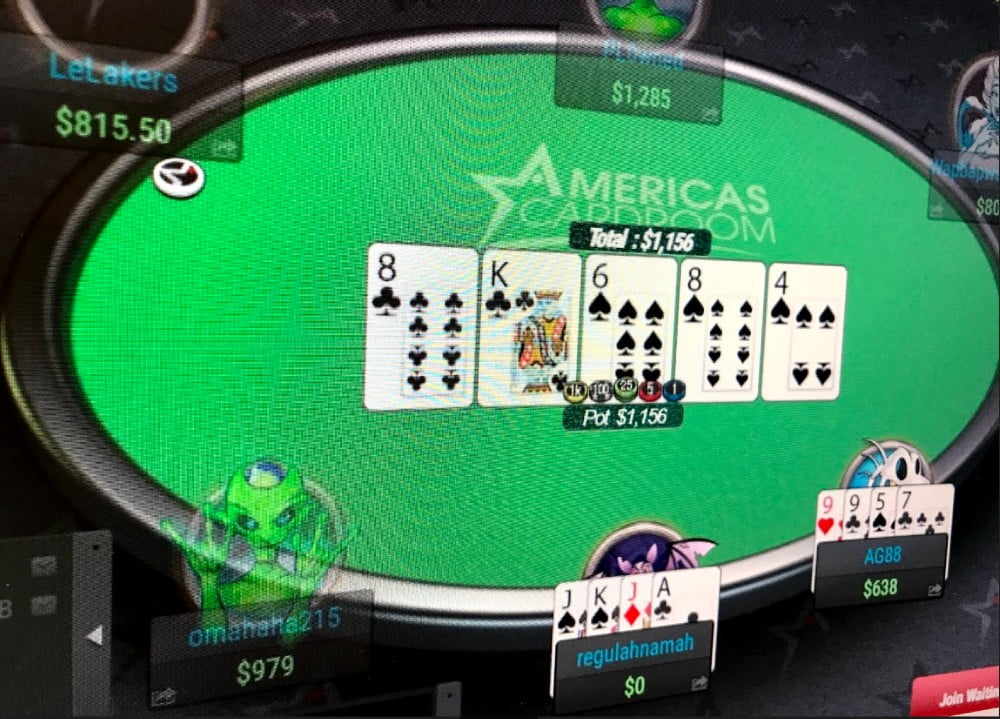 With very few country restrictions, WPN is one of the best alternatives available for players from the United States, although they don't have regulatory oversight in the US. Their flagship skin Americas Cardroom hosts a ton of high stakes action and the biggest US facing poker tournament called The Venom with $5M guaranteed. Bitcoin and cryptocurrencies are popular deposit methods among WPN players.
The desktop software on WPN is based on HTML5. While it's not as slick as the best in the industry, you can easily find your preferred stakes within a few clicks and play multiple tables as well. The mobile app has fewer game formats available than the desktop version.
The busiest hours of the network are during the evening time in the United States. There's plenty of tables from micro stakes all the way to $200/400 nosebleeds with special 7 Day No Rathole Tables. In addition to Texas Hold 'em and Pot-Limit Omaha, you can play poker variants like Seven Card Stud Short Deck Hold'em/6+ Hold 'em.
Recommended site for WPN network
How do online poker networks operate
The best analogy we've come across on poker networks is that they're like shopping malls where the stores represent the poker sites that belong to the network. After you combine these poker rooms in the same space, it becomes possible to arrange big enough tournaments and cash games. On their own, not many of these rooms could attract enough players to generate attractive real money action.
Each poker network's role is to provide the poker software for their skins and create a combined player pool where you can find tables at multiple stakes. Depending on the network, participating poker sites can range from just a few to a dozen. As a rule of thumb, the poker experience at one room of the network is similar to any other room at that network – except for the skin-specific promotions, color themes, and other unique software features a skin might have.
Online poker networks vs independent poker sites
The catch with poker networks is that you get to play against people who are customers of some other poker room than the one you play at. You might even play at a table where none of the players share the same poker room! For practical matters, it doesn't make any difference to the way that the game is played.
Now, if you log in at an independent poker site instead, every table you sit down at will have all the players coming in through the same poker brand. For example, at an independent poker room like Pokio, everyone is playing through the same app.
If you place high value on things like welcome bonuses and rakeback in poker, you'll usually be better off by signing-up on a network with multiple poker rooms. This is due to the fact that you can only use a welcome bonus once at an independent poker site – contrary to a large poker network such as iPoker, where you can clear several first deposit bonuses at different skins before running out of options. Plus, you can compare the cashback programs of all the skins before deciding which one to go with.
What are some large poker networks that have been closed down
All good things must come to an end at some point – even one of the biggest poker networks that hosted crazy high stakes games cannot avoid this fate forever. Here's a list of somewhat large poker networks that have ceased operations:
Microgaming Poker Network (MPN)
In fall 2019, Microgaming announced their network to be closed after more than 16 years of operation. The last real money games were played there in May 2020. As Microgaming Poker Network was hosting more than a dozen skins, many poker rooms moved to a new network in the process. Many of those eventually found new homes on the iPoker network.
If you played online during the poker boom, you're likely familiar with Boss Media, also known as IPN. IPN offered online poker in 2004-2014 through famous skins like ParadisePoker, PokerHeaven, and Sportingbet.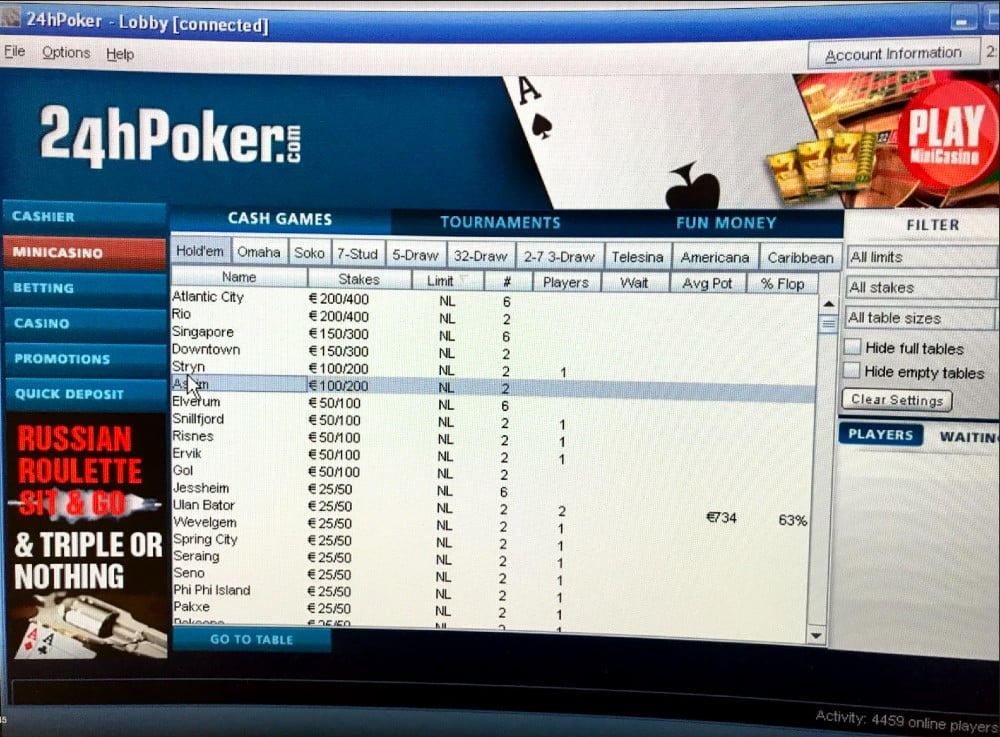 Entraction launched in 2004 with the flagship skin 24hPoker which was the poker home to many Nordic and European players. The games were played in euros and were somewhat popular until IGT purchased the network in 2011. They planned to use the software once the US market became more regulated, but after banning several countries from playing, the traffic collapsed big time, and it was shut down.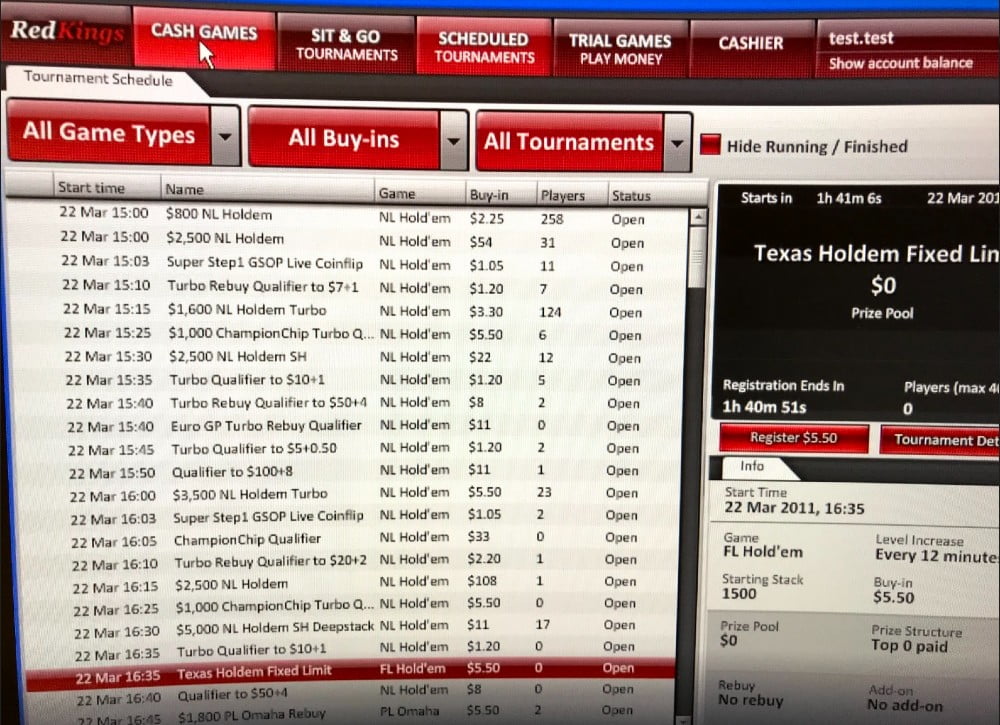 Ongame Network consisted of around 30 poker partner sites, including names like Coral and EuroBet. Their soft games and 5-handed tables were famous among poker players. Even a specific term known as Ongame value emerged during the most active times.
Cereus is probably the most scandalous network of all time. It consisted of Absolute Poker and Ultimate Bet, both of which had superuser cheating scandals that ruined the network's reputation. The network became insolvent in 2021, unable to process customer withdrawals.
Online poker networks FAQ
What are online poker networks?
Online poker networks are platforms for online poker sites to share the same software and player pool for additional games and action.
What is a skin in poker?
Online poker rooms that belong to a network are called skins. They are basically individual sites with their own brand, but they share the player pool with other network skins.
What is the best poker network to play at?
It depends on where you live and which game formats you like to play. For a tournament player, the best network might be different than for a cash game player. The most popular poker networks include GG Network, iPoker network, and PartyGaming.
What is the largest online poker network?
The largest online poker network in terms of player traffic is GG Network. If you measure the networks by the number of players playing real money ring games, the biggest one is PokerStars.
How do skins differ from each other inside a network?
Skins differ in visual outlook, logos, player support, promotions, and payment methods. Depending on the skin, you might have differences in which countries are accepted for real money games.
How do you tell which network a poker room belongs to?
The fastest way to verify this is by visiting the home page of the poker room. Scroll to the bottom, and you will find the licensing body and info on the poker network.
Can I make more than one account at the same poker network?
Yes, most major online poker networks allow you to make accounts at several rooms that belong to the same network. It's strictly forbidden to play at the same time with more than one of your accounts in the network though. Remember to check whether you can open an account on multiple skins from T&Cs of each network individually.
Can I play at different poker networks?
Yes, you aren't limited to only one network. In fact, it can be quite profitable to play on multiple poker networks to find the best games for your stakes.
What is the largest poker network for US players?
The largest online poker network to accept US players is PaiWangLuo, previously known as the Bodog network. The second-largest us-friendly network is Winning Poker Network.
Are poker networks safer than standalone poker sites?
In general, poker networks tend to be safer since one skin going bankrupt doesn't take the entire platform down with it. However, it would be best to do your own due diligence on both poker networks and online poker rooms before deciding where to play.
Which are better, networked poker sites or independent sites?
It's hard to give a definitive answer to this question. There are both good and bad independent sites, some of which are better than small poker networks that don't have enough players to run good tournament series and promotions. From a player's point of view, the most important thing is having good games running at your preferred stakes as often as possible, whether you play at a standalone site or a network consisting of multiple skins.
Does the poker network handle payment processing?
Usually no, as handling player deposits and withdrawals is the responsibility of the network's skins.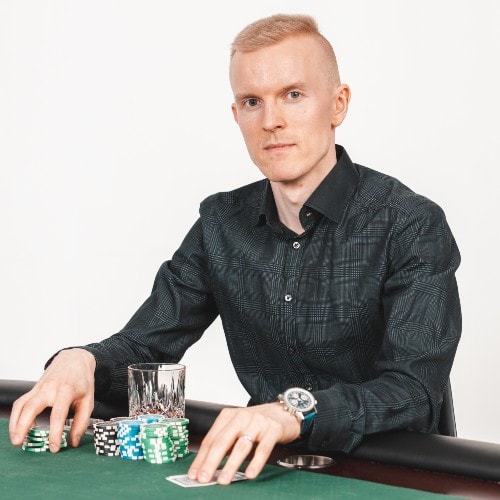 Johannes is the Editor in Chief at Beasts Of Poker and is an expert in both live & online poker. Johannes played online poker semi-professionally for 5 years while completing his Master's Degree in Technology.