MuchBetter Payments Review
Cashback for Poker Players 2020
MuchBetter is a fresh payment provider in online gaming. Founded in 2016, MuchBetter gained popularity in the poker community. This is due to being a convenient way of storing and moving money across gaming sites. In a nutshell, MuchBetter is an eWallet app that allows you to store and send money quickly with low fees.  It's accepted as a payment method on major online poker sites  A total of more than 550 merchant partners have added MuchBetter in their selection of payment methods.
MuchBetter is based in the UK and licensed by the FCA similarly to other eWallets. As an authorized issuer of electronic money, MuchBetter is under the jurisdiction of the United Kingdom. It's available in almost all countries in the world. The MuchBetter app uses the latest security technologies like fingerprint and dynamic security codes.
In recent years, MuchBetter has won many awards such as Mobile Payment Solution of the Year in SBC Awards 2019 and Most Innovative Mobile or Financial Services Payments Solution in Emerging Payments Awards 2019. You can open an account on MuchBetter from your smartphone within minutes.
The Pro Team of Beasts Of Poker Pro uses MuchBetter due to following benefits it gives you:
How does MuchBetter ensure your money is safe
Besides being licensed by FCA in the UK, MuchBetter has implemented the necessary security measures for their app. When signing up, you're asked to create a four number PIN. The information is encrypted and protected in the cloud and you can enable Touch ID to add extra security.
How to register on MuchBetter
Registering on MuchBetter takes just 2 minutes. All you need to do is click on our sign-up link
here
and enter your personal details like name, residential address, email address and password. As the final steps you're instructed to download & install their phone app.  Voilà, you're ready to enjoy your extra cashback rewards!
How to deposit and withdraw using MuchBetter
Before depositing money for the first time, the app asks you to provide a copy of ID for verification. After that, you can deposit funds into your account. There are many methods to do that and the most common ones are free of charge.
Once you've topped up your account, you can deposit and withdraw funds with any poker site or gaming operator that accepts MuchBetter. Follow these simple steps when making deposits:
Step 1. Select the MuchBetter option from the cashier.
Step 2. Type in your phone number.
Step 3. Approve the transaction on your mobile phone.
That's it, now you're ready to start playing! When you want to withdraw your winnings from a gaming site, simply go to their cashier, click withdrawal and choose MuchBetter as the withdrawal method.
Check out the MuchBetter registering video
here
.
MuchBetter for poker players
Keeping their bankroll safe and secure is a priority for all online poker players. Besides moving money between gaming sites, their money needs to be also available to use also for spending. This makes eWallets a superior option compared to banks or just keeping all funds on poker sites. Using MuchBetter gives you all the freedom that you need. At the same time, you get the security of an eWallet and generally low fees.
Take advantage of the 0.75% cashback on your net-deposits
Why choose MuchBetter instead of other eWallets or deposit options? It's a smart move to take advantage of the cashback you can get by signing up a MuchBetter account through Beasts Of Poker. You should maximize your edge also outside the tables where your action happens. You would be doing those deposits to different sites anyway – why not earn some money by doing that?
The 0.75% cashback on net-deposits is always calculated by calendar month. For players who have used Skrill or Neteller in the past, getting used to MuchBetter is easy. Their mobile app is top-notch in user experience. Deposits on sites like PokerStars, partypoker and GGPoker go through almost instantly. The added cashback is a cherry on top for you!
Free p2p transfers & deposit options
You don't pay anything to send member transfers with MuchBetter as long as both members have their account in the same currency. Standard deposit options like bank transfer and SEPA are free to use for topping up your account balance.
MuchBetter is trusted & endorsed by many poker celebrities
MuchBetter has signed quite impressive names on their list of Brand Ambassadors. They include names like Felix 'xflixx' Schneider, Lex Veldhuis and Felipe 'Mojave' Ramos. MuchBetter was one of the main sponsors for the famous Galfond Challenge. We're expecting more poker players to adapt using it once they learn how easy it is to use for monthly cashback.
Getting started is super easy
You're just three steps away from joining MuchBetter Cashback action!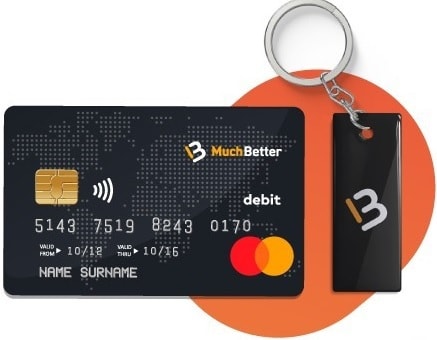 By ordering your free MuchBetter MasterCard you can access your funds wherever you travel. With your balance you can withdraw cash from an ATM or pay at any online store accepting MasterCard as payment method.
MuchBetter offers a ton of deposit methods for you to use. Below are the most popular payment options are available for deposits: Bank Transfer, S€PA,  MasterCard, VISA, Bitcoin, Diners Club International,  American Express, UCB, Paysafe Card, Giropay, AstroPay, Yandex, Interac.
Please note some of the methods are local and thus not available to every country. Some deposit methods are completely free of charge! Fees depend on your country. Bank transfer is the most popular free deposit method offered. You can receive money from other MuchBetter users utilizing their p2p transfers. These member transfers are free of charge everywhere.
MuchBetter is available in most countries which are marked with orange in the map. Additionally, MuchBetter Mastercard is available to users from EU countries marked in dark orange.
MuchBetter offers various convenient payment cashout & withdrawal options. The following options are available for withdrawing money from your account: Bank Transfer, S€PA, Bitcoin, Yandex, Interac.
You can also use your MuchBetter MasterCard to withdraw your money at an ATM, paying in shops or when buying things online. Transferring money with a p2p transfer to other players with a MuchBetter account is instant and free.
MuchBetter is accepted by most big poker sites and many bookmakers, online casinos and forex providers. Start earning cashback from your deposits and join MuchBetter with us today!
Here's a table covering all MuchBetter deposit & withdrawal fees and currency conversion:
| | |
| --- | --- |
| Funding method | Fee |
| Astropay Card, BANCO, AURA, BRADESCO, ITAU, PAGO FACIL, OXXO | 7% |
| Blik, SEPA, Bank Transfer, Giropay, Przelewy24, Yandex, INTERAC, e-Transfer, Boleto, Pay by bank | FREE |
| Cash | 4% |
| EPS, Ideal | 0,99% |
| Bancontact, Verkkopankki | 1,8% |
| Multibanco | 1,5% |
| UnionPay 借记卡 | 3% |
| VISA, MasterCard | 0% -5% (depending on region) |
| Safetypay, QIWI, BTC | 2% |
| Sofort | 0.99% – 1.65% (depending on region) |
| Interac Online | 3.50% |
| ARGENCARD, BANAMEX, Banco Occidente, CABAL, CARULLA | 8% |
| QuickBank | 0,5% |
| | |
| --- | --- |
| Withdrawing methods | Fees |
| Bitcoin | 2% |
| SEPA bank transfers | 2% – 2.5% |
| Yandex | 2.50% |
| Interac e-transfer | 4 USD |
| Wire Transfers | 50 EUR + 2% where fees are applicable |
| | |
| --- | --- |
| Method for Using MuchBetter | Fee |
| Transfer to friends (P2P) | FREE |
| Receive transfers (P2P) | FREE |
| Pay a merchant | FREE |
| Transfer from a merchant | FREE |
| Currency conversion | 0,99% |
MuchBetter Payments FAQs
Is MuchBetter legit?
Yes, MuchBetter is 100% legit. It is licensed by FCA in the UK and an award-winning payment app. Their fees are low and only fees come from currency conversion, using your MasterCard at ATM or withdrawing funds from your MuchBetter account. Our team at Beasts Of Poker has tested the app for gaming transactions - everything has worked without flaws.
Why use MuchBetter for gaming transactions?
MuchBetter has a fast and easy registration process: You just download their app, load some money on it and you're ready to use it on gaming sites. Their fees are lower than most other eWallets plus you get a free MasterCard to use your balance wherever you travel. By signing up through Beasts Of Poker, you also get 0.75% cashback paid to you monthly on your net-deposits to merchants. The cashback is essentially free money just for making deposits to your favourite poker sites or bookmakers!
Is MuchBetter available in Canada, UK, India or Australia?
Yes, MuchBetter is available for all players in Canada, the UK, India and Australia.
Where can I use MuchBetter?
You can use MuchBetter in most countries in the world and the biggest poker sites for deposits & withdrawals. In EU countries you can also get a free MuchBetter Mastercard which can be used everywhere except the online gaming sites. For online gaming sites you can use the MuchBetter deposit option directly. You can make deposits by selecting the MuchBetter option from the cashier, typing in your phone number and approving the transaction on your mobile phone.
What currencies are available in MuchBetter?
MuchBetter main currencies are EUR, USD and GBP. You can also use Bitcoin for withdrawals.
How do I use MuchBetter eWallet?
Embed Youtube video: here
Which merchants accept MuchBetter as a payment method?
MuchBetter is accepted by a myriad of both gaming and non-gaming merchants. Wherever you see the MuchBetter icon on you can make deposits and withdrawals with it. Some top poker sites and merchants for MuchBetter include PokerStars, partypoker, GGPoker, Betfair, Pinnacle, 888Poker, Betsson, PaddyPower, Betway, Casumo and LeoVegas.
How to get a MuchBetter MasterCard?
Obtaining the MasterCard is easy - just follow these simple steps:

Step 1. Sign-up & verify your account.
Step 2. Deposit at least 30 EUR or equivalent to your MuchBetter account.
Step 3. Go to Devices tab from the app menu and choose Get a Free Card.

Then it's done! Your card will be shipped within a few business days.
What are the MuchBetter MasterCard fees?
While the MasterCard is free to get, there are small fees applied for withdrawals and XF conversion. Withdrawals from AT cost 0.99% and currency conversion fees between EUR/USD/GBP cost 0.99%.
What are the MuchBetter MasterCard limits?
The limit for ATM withdrawals is 300 EUR/USD/GBP, but you can contact the Support Team of MuchBetter through the app to request an increase for your limits. The standard limits are as follows:
| | | |
| --- | --- | --- |
| ATM Withdrawal Limits | Number of Transactions | Maximum Withdrawal Amount |
| Daily | 5 | 300 USD/EUR/GBP |
| 30 days | 15 | 2,000 USD/EUR/GBP |
| 365 days | 180 | 20,000 USD/EUR/GBP |
| | |
| --- | --- |
| POS Payment Limits | Maximum Transaction Amount |
| Daily | 4,500 USD/EUR/GBP |
| 30 days | 22,500 USD/EUR/GBP |
| 365 days | 90,000 USD/EUR/GBP |
How do I verify my MuchBetter account?
MuchBetter verification takes just a few minutes. Follow these steps to get it done:
Launch the app on your phone and enter your personal passcode

Open Account options, select Limits from menu and lick Raise my limits

Finish the ID verification and click continue

Choose your preferred documents for verification and the country where you live

Take a photo of your document and follow the instructions on your device

Take a selfie according to the instructions to finish verification

Submit documents

You're verified in a matter of minutes!
How long will a MuchBetter withdrawal take?
This depends on the merchant, as they need to review and approve your withdrawal before crediting your MuchBetter account. Once the gaming site you're withdrawing from has approved your payout, the funds will be credited to your MuchBetter balance within just a few minutes as long as your account is already verified.

For bank withdrawals from MuchBetter balance to your bank account, the withdrawal normally takes 3-5 working days to clear before it reaches your back account.
I made a withdrawal from my gaming account, why hasn't it yet showed up on my MuchBetter account?
Most likely the merchant you're withdrawing from is still processing your withdrawal. If the transaction is still pending, you should contact the payments team or support of the gaming site. Approved withdrawasl from gaming sites will arrive within minutes to all verified MuchBetter users.
My MuchBetter card is not working, what to do?
First you should check out your card number, CVV and if the card has expired. Then try again, and if it doesn't still work get in touch with MuchBetter support inside the app.
Can I withdraw money from MuchBetter to another eWallet?
No, currently this is not supported. You can withdraw winnings from poker sites, bookmakers and casinos directly to your MuchBetter account. The balance is available for you to use with the MuchBetter Mastercard. It's possible to withdraw money from MuchBetter via bank transfer to your bank account with a small fee.
How to access fast-track support for MuchBetter?
Fast-track support is available for players who have signed up for MuchBetter through Beasts Of Poker. Contact the fast-track support by emailing [email protected] or messaging on Facebook.
Where can I find more info about MuchBetter?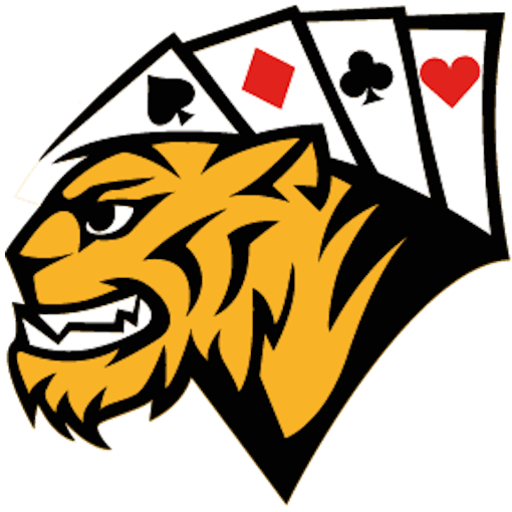 Editorial team curates and publishes in-depth reviews and ratings of online poker sites by using their extensive industry experience. Content is created by both in-house team of experts and outside authority contributors.