The likes of Poker Bros and Upoker have made mobile poker apps very popular in recent years. For players who have tried play money app platforms, KKPoker will be a very familiar type of real money poker app with a few essential changes. Firstly, you have one central cashier for playing both in the global player pool and in private clubs. Secondly, KKPoker holds a gambling license from Isle of Man Gambling Supervision Commission. This gives them an advantage in many countries for acquiring players. 
You can play a variety of games available on KKPoker on your iPhone, iPad, Android phone or your PC by installing an Android emulator. KKPoker is a fairly new operator on the poker market. KKPoker's new model for payouts eliminates most of the drawbacks related to play money poker apps. These include an unregulated poker site and manual payments, both of which KKPoker has tackled.
Unlike most mobile poker applications, KKPoker always aims to comply with all regulations. They operate by having your player balance stored on a separate ring-fenced client account. This means you don't have to request deposits and withdrawals through an agent. Instead, you can use any of the poker deposit options available in the cashier inside the app. Examples of common payment methods include Skrill, Neteller, Ecopayz and Bitcoin. Having a home game experience (similar to playing Holdem or Omaha with your friends) with easy-to-use cashier tools is a great combination in this market!
KKPoker has quickly become popular in countries like Japan, the Philippines, Canada and New Zealand.  By creating your account with Beasts Of Poker, you're eligible for rakeback as well. Joining the poker community of Beasts Of Poker can give you plenty of perks like this!
We have compiled all the information you need to start playing in a Q & A format. Let's start from the most important features of KKPoker:
How does KKPoker operate?
KKPoker is a licensed real money poker app. Payments and money transfers can be done through a central cashier or through trusted KKPoker club agents. The idea behind KKPoker's operating model is to combine the best parts of private poker clubs and licensed real-money operators and poker networks for an ultimate poker experience.
All poker formats on KKPoker are played in USD. To ensure liquidity and enough tables being available at all times, every player can join the tables available at the global lobby. This concept allows you to play with a large number of players from multiple different clubs in the global pool. On top of the global player pool, KKPoker clubs can run private games for their members.
KKPoker is a product of Ace King IOM Limited, a company that holds a license from Isle of Man Gambling Supervision Commission. Their gambling license was last renewed on 24th July 2019. You can find a full list of Isle of Man gambling license holders here. The headquarters of Ace King IOM is in Douglas, the capital and largest town of the Isle of Man.
Playing on KK Poker is quite simple: You register an account, make your first deposit and start playing at your preferred stakes. Plenty of games can be found in Hold'em, Open Face Chinese and Omaha. You can insert a nickname to your liking as well as an avatar.
Why is KKPoker becoming popular among poker players?
There's no shortage of real money poker apps available to players. That being said, some apps stand out from the crowd due to player-friendly design and features. Our team compiled a list of key reasons why we believe KKPoker is becoming more popular and will grow in traffic:

What does a KKPoker club look like?
Once you have joined a club to play at, the app shows you a list of all the tables that are currently open. All clubs share the global player pool to provide enough tables at any time. You can see the stakes, the number of players and the game format played.  Finding your favorite poker game from the lobby is fast & easy. KKPoker currency is USD at all tables so it's easy to find suitable stakes for your appetite.
What about the interface, aesthetics & features of KKPoker app?
KKPoker software has been developed by AceKing IOM Limited. They have acquired a Gaming Labs Certificate of Integrity for their RNG (Random Number Generator). This GLI certificate is waiting for verification from the Isle of Man Government. We'll update our review as soon as the verification is complete!
Similarly to PPPoker, KKPoker application has nice graphics. There are multiple customization options for tailoring the app. The app is tailored for mobile devices. KKPoker has the same platform technically speaking as PPPoker. Some minor changes have been made though. The structure of the lobby, menu, games and tables is clear from the very first use. After all, the KKPoker app has been designed and optimized for smartphones. The basic functions are easy to use whether you use it with an iPhone or an Android phone.
We tested the gameplay with iOS using an iPhone X, and the playing experience was excellent. For players who love getting action, the multi-tabling features of KKPoker will come handy. You can open up to three tables on your device at once. By swiping, you will be able to change between the tables without delay. The speed of different functions is good and there was no lag during our testing.
Any action on the tables such as checking, betting or raising are quick to grasp and notice. If you want access to statistics on the app, you can purchase different levels of VIP cards using in-app purchases. VIP cards can be useful for players who want to gather additional information on their opponents at the tables. The price for VIP cards ranges from $6 to $66 per month for Silver and Platinum levels.
What games and stakes can you play on KKPoker?
The overall traffic on KKPoker is not as big as on more established sites, but the level of play is rather soft. This is why we recommend all poker players to try out KKPoker. You can find No-Limit Hold'em games up to NL400 quite regularly as well as Omaha action up to PLO200. The games are best suited for micro and low stakes players. Regs on KKPoker are not as tough as on other poker networks.
Higher stakes do run sometimes but not frequently yet. OFC is played mostly during early evenings in Asia (day time in Europe). 6+ Hold'em is a very hot poker game especially in Asia and you can find this short deck format on KKPoker too. 
The poker game formats available on KKPoker include Holdem, PLO, PLO 5, MTT, 6+ and OFC. You can play OFC poker both with jokers or without them. For Holdem and Omaha, there are HU tables available too. HU tables are super popular on mobile poker apps, so make sure to check the action there!
Club owners can offer their players private tables on top of the tables found in the global lobby. This is where KKPoker differs from major poker sites, as players can have the experience of playing in a private poker room on their mobile devices.
How much are the rake and rakeback?
The standard rake on KKPoker is 5% and it's capped to 3BBs. There is a lowered cap from level NL200 to NL600, as the rake cap on those levels is 2BB. From NL1k and higher, the rake cap is 1BB. In PLO, the rake is capped at 3BB. HU tables have a smaller rake of 3% with 3BB cap. The rake has a no flop – no drop -policy for all tables. The rake on KKPoker tables is calculated with the Weighted Contributed method.
For players interested in rakeback deals, we've got you covered with 30% flat rakeback on KKPoker. Make sure to message us with your player ID eligible for a rakeback deal. The easiest method is to send your account ID and username by email at [email protected] or get in touch with our team through Telegram.
Here's the rake table showing the exact rake percentage and cap for each level and game format:
Stakes
Rake %
CAP
NL20
5%
3 BB
NL40
5%
3 BB
NL60
5%
3 BB
NL100
5%
3 BB
NL200
5%
3 BB
NL400
5%
2 BB
NL600
5%
2 BB
NL1k+
5%
1 BB
NL Heads-Up
3%
3 BB
NL6+
%
CAP
2 and below
3%
3 Ante
3+
3%
2 Ante
 
 
 

PLO4

All stakes

5%
3 BB
PLO4 Heads-Up
3%
3 BB
 
 
 

PLO5

All stakes

5%
3 BB
 
 
 
OFC (non-joker version)
%
CAP
2 and lower
3%
2 Blinds
3+
3%
1 Blind
 
 
 

OFC 

All stakes

3%
1 Blind
Does KKPoker run any promotional campaigns?
KKPoker has something to offer for new players who don't quite yet want to play by depositing their real money. Their poker room has several freerolls running daily where you can win real money. You can participate in tournaments with a total of $25k in guaranteed prizes every week. We expect big tournament events with GTD prize pools to become quite popular on KKPoker. Their Monthly MTT Leaderboard gives out $6k bonus money.
On top of these promotions and the rakeback deals offered by clubs, KKPoker regularly has bonuses for new players. For example, in August 2020 KKPoker offered new players a $2k first deposit bonus. This deposit bonus was released in $1 increments per $10 rake, effectively resulting in 10% additional rakeback.
What about deposits & cashouts on KKPoker?
Once you have registered an account, you can choose your preferred deposit method. The selection of deposit methods depends on which country you live in and the local regulations. The most common deposit methods are debit & credit card, e-wallets like Ecopayz & Skrill, BTC, Paysafecard, Astropaycard or bank transfer. The deposit transactions will appear on your balance right away.
Can you use tracking software such as HEM or PT4?
KKPoker doesn't support any third-party tracking software or HUDs. In poker, information is power and the games are generally healthier when tracking tools are not allowed. A few basic stats can be viewed by clicking on player profiles. If you want to access additional statistics of players, you can purchase a VIP card. VIP cards can be bought as in-app purchases.
How to open an account on KKPoker?
The first step is to clear your cookies & register an account by clicking KKPoker. Fill your username, phone number and other details in the fields. Then you can download and install the application on your device (you're guided to the app right after registering your account). To get a rakeback deal, contact us by email and send your account ID to us at [email protected] or to our Telegram @BeastsOfPoker. Our support team can assist you in English if you encounter any problems.
After these steps, open the app, login and visit the profile section to complete the KYC process with your ID documents. You can now change your avatar and nickname by clicking on the top left of the client. Remember to bind your email with the account by going to 'Bind Your Mailbox' in the Profile > Settings section.
If you're based in a restricted country where KKPoker isn't yet available, you will see a message that the app is not available in your region. If this is the case, we recommend checking our other apps for soft mobile poker games, such as Pokio or Poker Bros.
How to join a KKPoker club?
When you register through Beasts Of Poker, you will be automatically added to our club (Club ID 58462). Just make sure to open your account using this link after you've cleared the cookie thing on your browser: KKPoker.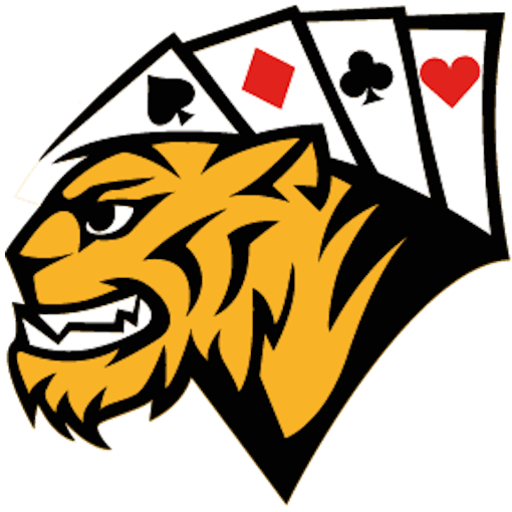 Editorial team curates and publishes in-depth reviews and ratings of online poker sites by using their extensive industry experience. Content is created by both in-house team of experts and outside authority contributors.
You're just three steps away from joining KKPoker action!