Disclaimer, the author or Beasts of Poker assume no responsibility or liability for any errors or omissions in the content of this article. The information contained in this article is provided on an "as is" basis with no guarantees of completeness, accuracy, usefulness or timeliness. The views, thoughts, and opinions expressed in the text belong to highly respected poker player, and not necessarily to the author or Beasts of Poker.
During an unusually epic WCOOP-grind a group of poker professionals shared their stories through the years. One of these stories stood up, not just because it was exceptionally brutal to the hero, but also because it unraveled how shady and unethical the poker business can be at its worst. We don't believe in burying these cases (and as you can see further on, that has been very much 888-poker's strategy) and felt obligated to shine light on Jussi Nevanlinna's story on how he was treated at 888-poker between the years of 2011 to 2016.
At this point, it's important to highlight that these stories are straight from Jussi. Beasts of Poker doesn't have any other proof than a couple of old emails and Jussis' words. That being said, Jussi has been a poker professional for more than a decade at a top level and his reputation has always remained spotless.
Case 1: Sponsored pro breaking bad
Jussi:
I played with 888-pro Darren Woods aka "Dooshcom" back in 2011 at $500-1000 push or fold games. To be honest: I didn't notice anything special about the game until I got contacted by one of the other high-stakes professionals who told me he had a strong suspicion that Woods was cheating. He asked me to help in the investigation that he was about to launch, which I agreed. To make a long story short; when it was all said and done Woods was proven to have played simultaneously with two accounts at the same table and he was sentenced to prison for 15-months for online fraud. I know some players got compensated but I received nothing."
BOP:
"How did you do at those games?"
Jussi:
"It's been such a long time, and I didn't use any tracking software at the time, so I really don't know. I guess I must've won because otherwise it would be just too much – but that's not the sick part.
The truly sick part is that 888-poker sponsored pro is caught cheating, sentenced to jail, and what is the 888's response to the regulars at that game?
Nothing. Absolutely nothing. I never received so much as an email from them. Only news I got was a 2+2 forum and what the other pros told me. I waited for the 888 to make a public statement, or at the very least give me a personal explanation of what had occurred, I was after all one of the players with thousands of hands when Woods was playing with two accounts on the table and whose nickname appeared on the 2+2 post that Feruell wrote. Neither ever happened. Woods was their sponsored- player, playing under their software but somehow 888 took no responsibility at all. Sure, Woods' account was suspended and the remaining money somehow redistributed to the players but isn't 888 supposed to pay something themselves?  Also, there's no way that anything would've happened if the players themselves wouldn't have launched and implemented the investigation of the case."
post note: (you can read more about the case here Jussi's screen name at 888 is jnevanli)
Case 2: Get bugged with obscure charges
Jussi:
"2013 my computer got hacked. I lost a lot of money over some smaller European poker sites. The last session I played with my computer happened at 888. This was the session that, after ten big losing days, got me so suspicious that I did something that I had never done before – changed the computer mid-session.
As I got back to the tables with a new computer, my opponent left the table immediately. This was extremely alarming. I called 888 to inform them about my suspicion in hopes that they would suspend my opponent's account for a while so he couldn't withdraw any money.  Luckily, they pick up and immediately start to investigate our recent heads up match. During the call the investigator tells me that his expertise used to be the chip-dumping cases. We talked about the hands a bit until a one specific hand comes up and the head of the security goes:
This looks like you are chip-dumping to him
Put yourself in my shoes. I've just lost hundreds of thousands over the internet. I'm now quite sure that I've been cheated and the security team on the other end says that I AM CHIP-DUMPING to the cheater!"
Jussi stops for a bit to draw breath. There's a small silence before Jussi continues:
"So, 888 tells me that their investigation will take some time and I take my computer to F-secure (Finnish IT-security company).
Pretty soon 888 gives me their response: No cheating had occurred on the tables.
I wasn't entirely convinced about this verdict. About a week goes by and I receive a letter from F-Secure: they found a malware program that was sending my screen capture to another device. They could tell when the program was running and when it was installed to my computer (I was playing EPT at London). Not to my great surprise the program was active every time I had been playing. So, I send the information from F-secure to 888 and ask them kindly to reopen the investigation. Guess what their response was?
Nothing. They didn't reply to me at all."
Case 3: It's too soon until it's too late
Jussi:
"Back in 2016 I played satellites for the WSOP main event at 888 poker. I won two packages about four months before the tournament and asked them if I could either cash for the extra ticket or sell it to someone I know. They replied that getting the tournament ticket as cash would be impossible but selling it to another "888-active" player would be possible. This was already somewhat tricky as few poker-professionals like to make such commitments that far ahead (4-months before) and the requirement that they had to be active already on 888 narrowed the possibilities even further. With these rules, I wasn't able to sell the ticket, before Vegas. With some luck and quite a lot of effort, I managed to find a player ticking all the boxes (Odd_Oddsen). As it was getting closer to the main event (still more than 10 days though) I contacted 888 again with an email confirming that I had indeed found a player meeting their criteria and was looking to change the extra ticket to Odd_Oddsens name. This was their reply on 30th day of June:
Hi Jussi,
Please note that the deadline for you submitting your details has already passed and I cannot register you or credit your account with the expenses at the time being. When you get to the hotel, please ask for a live representative from 888poker and he will assist you. As for the transfer, the deadline also passed, and we will not be able to accommodate transfer requests.
Thank you
Somewhat stressed about their response, I had no other options but to wait until their live team arrives in Vegas. A week later, through hellish hassle, I managed to get hold of the guy in charge. He gives my case a quick listen, then tells me that there's absolutely nothing he can do anymore and that this case should've been handled a couple of days earlier through email. I'll try my best, but there's nothing to be done anymore. The other ticket is gone.
BOP:
"How is that possible?"
"According to the live representative there it should've been possible to change the ticket via email when I contacted them on 30th of June.
Someone at 888-poker made an error, and it costed me a Main event package worth $13k
BOP:
"How come this is the first time you come forward about these cases?"
Jussi:
"Well, at that time it was too important to stay on my A-game. If I were to think about these things a lot, it would have affected my game too much. It was only logical to push them away from my mind and just get back to the tables. Looking back to it I'm happy that I did."
BOP:
"Okay, forget the first two cases, but what about the third one? It would seem very obvious that 888-poker owes you or at the very least the other players of that satellite the WSOP main event package money."
Jussi (now smiling):
"And the package was worth like 13k – They could've at least given me the 3k cash for the expenses! Where did that go?
But no, all joking aside, it's completely insane that I haven't received anything back from them yet and not fighting more about it is the only thing I regret a bit. Not that I could've done anything in Vegas, but later maybe… 
The very least if they're not going to compensate me, they should compensate the other players on the satellite that I won the package from.
Jussi Nevanlinna is a longtime Finnish poker professional with over $2,4 million tournament cashes at his Hendon Mob. He has won 10 titles combined from WCOOP and SCOOP events. He also has taken down the highly respected "player of the series"- leaderboard twice;  on 2018 SCOOPs and on 2019 WCOOPs. He was a regular at the highest stakes cash games from 2008 until 2016. Nowadays Jussi plays "a bit of everything" with limits ranging from 5-10 up to 25-50.
Post note: We sent the text to 888-poker for their comments on the subject. They promised a response within 72-hours, but as it's now been 12-days we decided to publish the story as it is. Given what's come to light, Beasts of Poker can't endorse doing any business with 888-poker until they give some explanations on their actions and either refund Jussis' Main event ticket back to him or to other players he won that package from. We also made sure to change our review page to reflect our opinion about their way of doing business.
Grab and slide to left or right.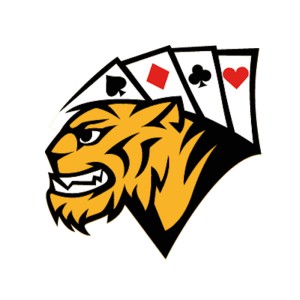 Beasts Of Poker
Editorial team curates and publishes in-depth reviews and ratings of online poker sites by using their extensive industry experience. Content is created by both in-house team of experts and outside authority contributors.