What's the world's favorite money card game? Survey says poker. Everyone loves playing poker. With so many online poker rooms available, you're literally minutes away from a competitive gaming experience. Of all the poker variants, Texas Hold'em is the most played. When you hear "let's play poker," the other person is likely referring to Texas Hold'em.
Like in any other competitive activity, the way to the top of poker is paved with hard work and dedication. It can be argued that luck plays a big part in hitting the jackpot when cashing in, in large poker tournaments.
However, for most of the poker stars you see on TV, this is not the case. They are professionals who put a lot of time and effort into being that good. It takes more than just luck to be the king of the hill.
There are a lot of poker games out there, and each of these attracts a very dedicated and specific crowd of online poker players. Before Texas Hold'em took the gambling world by storm, variants like five-card draw, five-card stud, and seven-card stud were all the rage.
It just goes to show that the games keep on evolving, and so in your quest to achieve mastery and relevance in this world, you need to keep up with the trends.
One of the biggest stumbling blocks for new poker-heads is insecurity. Many people get put down by the fact that a lot of people have been playing poker for years. They feel like they've gotten the poker bug too late. However, this is just an excuse. A lot of basketball had been played before Michael Jordan got into the scene; there were a lot of NFL quarterbacks over the years before Tom Brady redefined the game.
While you might not be poker's savior, there's no reason for you not being great at the game and going beyond your wildest expectation. No one wants to be the 'easy money' at the table, and thanks to constant practice, you don't have to bear this mantle for long.
Computers and smartphones have made poker practice as easy as joining a Wi-Fi connection and downloading Texas Hold'em practice poker. A little bit of practice on online poker sites will have you well-versed with the rules and the various approaches winners use.
Here are some of the popular ways to practice poker:
Practice Poker Online Free
It's a cliché, but practice really does make perfect. Learning online Texas Hold'em money games is the best way to get all the poker practice you need. This is because these free money poker tables help you get the hang of the game without you spending your hard-earned money.
These poker training sites offer free practice to help you be familiar with the atmosphere of the game without spending any of your well-earned cash. You can sign in to a myriad of online poker rooms without giving any of your personal information out and without paying any initial deposit.
While you're online, consider checking out some online poker forums. Being familiar with some of the lingo and the concerns of the people in the poker world will give you an advantage in real-life games. Getting to know novice and intermediate poker players through social networks will also help you grow. These poker forums will also keep you up to date on the latest poker news.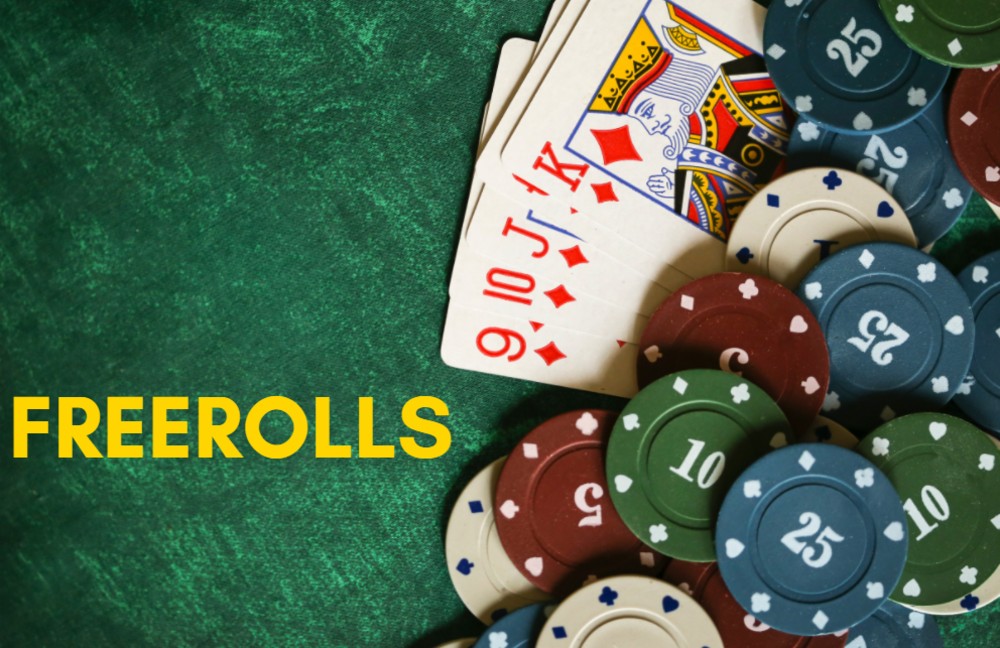 You could improve your Texas Hold'em skill set due to entering the freeroll tournaments offered on a regular basis by most of these poker rooms. This system makes you feel like you're competing for real money with real prizes in contention. If poker was to be compared to swimming, freerolls would be the shallow end that gives new players the confidence to grow.
With real money at stake at the final table, there's a real prize in contention with the probability of getting a bankroll while getting the much-needed Texas Hold'em practice you need. If you come out victorious in even one of these online freerolls, then you can be sure you're ready to pay your first deposit and play poker online.
Download Training Software
You could practice online poker using Texas Hold'em training software. This computer program lets you face different opponents in different scenarios. This software will simulate the different play styles, the loose passive or tight aggressive, for instance, to get a feel of playing poker against different kinds of people.
You will only manage to improve your game, without question, by playing against all kinds of poker strategies. There are a couple of good poker software programs out there, such as Holdem Manager 3 or Poker Tracker 4.
These software tools will give you a taste for poker games by learning poker theory practically and also learning how to win. One of the fundamentals every beginner has to learn is how to play poker using the various hands; they're ranked as follows:
Royal flush – here, A, K, Q, J, and 10 are all of the same suit
Straight flush – in this hand, five cards need to follow each other in a sequence and should be of the same suit
Four of a kind – four of the five cards are of the same suit in this hand
Full house – three of the five cards are of the same rank, with a different pair
Flush – all five cards belong to the same suit but don't follow in a sequence
Straight – this hand entails cards that are sequential in order, but they aren't of a similar suit however
Three of a kind – three cards are of a similar rank
Two pair – both pairs of cards that exist among the five
Pair – two cards both belong to the same rank while the others vary
High card – if you haven't made any of the hands listed above, the highest card in your hand is the card drawn
Read Up On Tips from Poker Players
Learning more about poker games as you play is a way of improving one's grasp of the game. Playing and thinking constructively about one's approach to the game are two different things. The latter is the only way to boost one's style of play without relying on external factors like luck or one player being really awful.
You could review a couple of online poker sites to get some game pointers. It will open up your mind to the game's varying ways and aspects that you'll have to keep in mind when at the tables.
Go Through The Writings Of A Poker Pro
There are a lot of poker books out there you can read to help you work on your money games. You will need to carry out a bit of research to discover which author really reaches out to you. If you combine reading some informative poker books together with free poker practice, you'll find your game improving as rapidly as possible.
It is our recommendation that you make your initial deposit at reputable online poker card room sites and then practice at the lowest level. A lot of people think that getting practice entails using a huge sum of real money, but this isn't the case; it's possible to get your practice on with as little as a dollar or two. This step is very key in getting you playing in the big leagues.
The difference between this approach and the real-life challenge is that your focus will be more intense when playing for actual stakes as there's a lot at stake. You need a lot of practice and only a little luck to take your shot for the big wins.
Playing and learning money poker from friends is another great way of improving your skills. This is especially true if more than one person in the group doesn't know the game very well.
When playing Texas Hold'em with friends, it's easier to increase your grasp of the game situations as one is more relaxed and less concerned about breaking the rules and making mistakes than when playing with total strangers. This way to practice helps you make in-game decisions faster.
Furthermore, it's possible to reduce your losses thanks to your friends setting the stakes pretty low. You can get your buddies to let you play just for chips if you're just getting into the game. It lowers your initial anxiety as a newbie.
People are also anxious their first few times going to an actual card room; taking part in a few home games will help you be more composed. It's said that learning poker is easier when having fun, which is when playing with friends. A group-friendly game is community card poker; it uses window, shared, or what are known as community cards.
Get Classes Online or Person to Person
You're in luck if you reside near a card room or casino. All you need to do is go in and check whether they offer instructional classes on Texas Hold'em. You might agree on the financial terms, as these instructors are willing to offer free lessons if all you're going to do is watch other people's flow of the game. These instructors want to attract new poker players to their spaces, and more often than not, they'll be more than willing to get you inducted into the game.
These lessons are normally offered in the morning or early afternoons when the casinos or card rooms are less populated. As you're already in the card room, you might use this as an opportunity to learn about other card games such as craps, blackjack, or roulette. Getting all the poker theory you can is crucial at this stage.
This experience will give newcomers a chance to showcase their skills or build the mental strength they require when facing unyielding poker faces. Knowing the rules is only part of the game, after all. The other aspect is knowing when to hold back or yield depending on how well you've read other players at the table.
Watch Poker Shows On Twitch Or On TV
The media plays a big role in getting people interested in cash games. While a lot of people back in the day got into the game thanks to Kenny Roger's 'Gambler,' in this day and age, televised poker and YouTube channels are what draw the attention of would-be players to cash games. Most of the time, Texas Hold'em is the game that's commonly featured on these platforms.
Watching the World Poker Tour or the World Series of Poker, among other tournaments, will serve as induction and introduction to the Texas Hold'em rules. It also provides a lot of insight into the playing strategies as well.
Watching pros play money tables is also quite exhilarating. These games take a bit of time to play out to completion, so some people prefer watching shortened videos on YouTube and other viewing poker sites.
Popular Twitch streams will help you get into the minds of pro players as you can see the frustration, the tension, and the uncertainty that comes with the game, as seen in the video. It'll help newbies build confidence, knowing that these poker stars aren't superhumans but ordinary people who've honed their skills thanks to months or years of practice. No one becomes good in a day.
Furthermore, you could also learn quite a bit about the game from YouTubers dedicated to creating poker video tutorials. While not all of them will be excellent, watching video tutorials from different people will give you different approaches to the game. They will help you develop your own style of play.
Generally, as a beginner, here are some steps you will need to follow before you even get onto the free poker sites:
These are just some of the many ways new players can really get into these games. You have to practice, and due to the world's current state, this will have to be in an online capacity. All new players have to know where and how to practice poker, understand the rules, find a game, and jump right in. Cash games are tough, fun, and are generally judged by fire. Welcome to the world of Poker!
How to Practice Poker FAQ
How can I practice poker on my own?
Practicing poker on your own is possible, but it is an immersive process. You'll need to utilize all the tools at your disposal, whether it's using the internet for online practice, downloading poker software, or interacting with intermediate players on forums.
How do you train for poker?
Training for poker needs tutelage. This could either through friends who know poker better, through YouTubers, or through poker theory books. You need to know how the game is played to play it.
How can I improve my poker?
You can improve poker by playing with slightly more experienced players. It's all about growing beyond the level you're currently at. Online poker rooms are better for this because the difficulty ratings for the players have been highlighted; even novices can help you be better.
How do you play poker for beginners?
Beginners need to know what the rules are. That's the first stage to becoming a pro at poker. Next, you need to know the various stratagems used. Once you know the rules and how the game is played, then you can grow your experience level from there.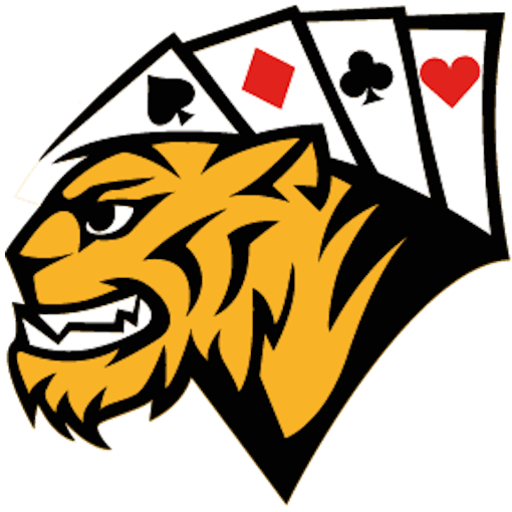 Editorial team curates and publishes in-depth reviews and ratings of online poker sites by using their extensive industry experience. Content is created by both in-house team of experts and outside authority contributors.