In the last article, we went through Pre-flop play. Now that you are aware of good preflop opening ranges, it's time to play after the flop. Things will get trickier ost-flop as there are many different kinds of board textures and situations you will face. C-betting (Continuation betting) is a situation where you bet on the flop while being a preflop-raiser. Like pre-flop, our post-flop strategy is going to be all about value. The general rule is to rarely c-bet without a good hand. Never C-bet as a total bluff. It's important to identify good flops to C-bet, by considering our pot equity and our fold equity.
If we're C-betting, we need to be pretty confident that the turn card will give us the best hand. The turn cards that we could potentially hit will change our hand into a value hand, rather than a semi-bluff. To work out if our hand has good equity (or a good chance of going ahead of our opponent's range) on the turn, we need to look at flop texture. Because of our solid hand selection pre-flop, we're not going to get into many spots where we are unsure of what to do. Let's look at a few C-bet on the flop examples:
We have raised AsQc from hijack and both blinds call. Flop comes Ac8d4d. We have hit top pair with a great kicker and have the best hand really often. It's a good idea to C-bet big and play for stacks. There is a flush-draw on the board which will make more hands to call that our opponents could have. If we bet and someone raises, we are going to play for stacks, if someone has hit a better hand like two pair or a set on the flop, it's just a setup and you can't do anything.
We have raised pocket 3s from Hijack and the button calls. Flop comes AQT with 2 hearts. This is a horrible board for our hand and our opponent is likely to have high cards, so we have little fold equity against his range, as people don't fold pairs. We also have only 2 turn cards that will potentially turn our hand into a value hand. So our equity in the hand is also terrible. Therefore, it's not a good board to C-bet and the best play is to check-fold.
We have raised AsKd from Cut-off and BB calls. Flop comes 2 5 9 rainbow. This is one of the occasions where we can C-bet without a made hand. The board is really dry, and it is likely that our opponent will miss this flop quite a lot. Our C-bet will make him fold most of the times. If he calls, we have 6 cards to hit on the turn and river to improve our hand and turn it into a value situation. Combining the fold equity we have in the hand, with the likelihood of our hand improving on turn or river makes it a great spot to make a continuation bet.
We have raised JsTc from button and BB calls, flop comes KdQs2h. The high cards on the flop are favoring us and the Big Blind is going to fold a lot when we bet. We have hit an open-ender which gives us 8 nut-outs on the turn. It's a clear C-bet.
We have opened 98s from Cut-off and Button calls. Flop comes Q 9 7 rainbow. Hitting second pairs is a tricky spot and hard to tell where you are at. Skipping C-bet and check-calling is a good play here. If the flop is checked through and the turn is a low card, you can be pretty confident about your pair and bet big. When in position, a good idea would be to check behind and call your opponents bets on the turn and river on low cards.
Even when we are playing a solid range of hands pre-flop, we're still going to get ourselves into some marginal spots post-flop. In poker, it's never going to be that simple, tricky situations will occur. It's important not to get attached to marginal hands. We need to recognize times that we have a strong value hand, in which case we're happy to get all the money in. We also need to recognize times when we have a good hand, which will be good many times but will also be behind sometimes.
A good approach to thinking would be "What do I do when the opponent raises?" If you have a marginal hand that still can't stand a raise, many times it's a good idea to check in terms of pot control. On the flop, 2nd or 3rd highest pairs are many times good candidates for checkback. A top pair on the flop maybe a good check-back on the turn when the flush gets there or overcard comes to our pair. Pot Controlling means taking a passive action with a decent hand in order to keep the pot small (in control) in situations where we are not happy to play for stacks. For example, we raised 99 from Hijack and BB calls, flop comes Tc8h5h. We C-bet and get a call turn brings 8d. We are going to check with the idea of calling a bet on most rivers.
We're always looking for ways to maximize value. One weapon that could really increase your win-rate in micro stakes is – overbetting. It means betting a large-sized bet that is over the pot. It could be 2x pot, 3x pot or as much you have left for an all-in. Bad players who have decent hands will often call any sized bet with their top pair or other good hands. Overbetting is a way to price them high and get calls for your nuts. GTO Hold'em strategy states that there are spots where a player should overbet with a balanced range including bluffs. In micro stakes though, we wouldn't recommend to bluff at all by overbetting. You should solely use overbets to get value from really strong hands.
Overbets usually happen on the river when the value of the hand is clear and it is the last betting round. You can get surprisingly good values with hands in relatively small pots that improved on the river. For example, we raise 4bb with QcJc from Button and a loose player calls from Big Blind. Flop comes Tc9d2h. We bet 6bb and he calls. Turn is 5c which gives us flush-draw on top of an open-ended straight-draw. He checks and we bet ¾ pot. He calls and the river is 8h completing the straight. The pot is 50 BB and we have about 100 BB left. We jam all-in 2x pot and opponent calls with KdTh. People don't like to fold top pairs!
Following are keynotes from both articles about beating micro stakes:
Become the player you were born to be and start dominating the games – Continue reading more tips & articles in
Poker Guide
!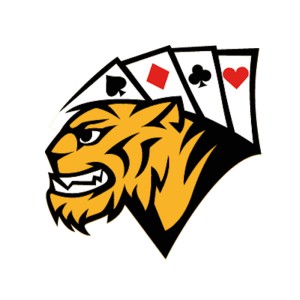 Beasts of Poker
Editorial Team
Beasts of Poker Editorial team curates and publishes in-depth reviews and ratings of online poker sites by using their extensive industry experience. Content is created by both in-house team of experts and outside authority contributors.