Almost bursting onto the scene out of nowhere, the Global Poker site began providing its services to the United States and Canada in 2016. Its introduction to these locations came courtesy of VGW Holdings, and this company is notable for also operating Chumba Casino.
The VGW brand is based in Ta'Xbiex, Malta, and it differs from many other online poker sites, thanks to its use of proprietary poker software for its network. Its late arrival put it straight into contention with brands like Americas Cardroom, GGPoker and Natural8, amongst others.
What stands out about Global Poker is that they claim to be the only "legal" poker site in operation that provides cash prizes. This scheme supposedly is legal by a method of playing for prizes and sweepstakes, not directly for real money. In practice, a player will buy gold coins for use in play money games, simultaneously obtaining free bonus sweeps coins which, for poker players in the USA and the USA only, are redeemable for cash prizes.
Legal Status of Global Poker
Global Poker legal status including the sweepstakes model and operations are suspect given that the "sweepstakes loophole" has been tried many times in various gambling parlors, slot shops, and internet cafes in the United States for at almost 50 years now. Companies attempting to utilize the sweepstakes model for real money gambling in over a dozen states have been sued and shut down by state attorney generals.
Global Poker has taken the decision to market itself as a location for recreational players to access and enjoy. Because it sells play money, it has a similarity with those poker rooms operating via Facebook, for example. Underneath that guise though, the poker site provides a platform where players are able to redeem their sweeps coins for cash prizes. Can it be said that this is a legal way of providing online poker to the U.S. market?
Despite the potentially questionable take on its method of operating, Global Poker has survived for around five years already. Because it originally supported more traditional payment methods such as PayPal, poker players flocked towards it. Unfortunately for GP, PayPal kicked the company off their payments platform. On the other hand, Global Poker has signed into a sponsorship deal with NASCAR, so it seems that US corporations and their high powered lawyers cannot divine the legality of Global Poker either. Let's walk through what Global Poker offers their players:
How to Sign Up at Global Poker
The registration process at Global Poker is a simple enough process to go through. Be aware that you will need to verify your account after completing the sign-up forms. Just check out these steps to successfully register:
You will usually find that online poker rooms provide you with the chance of receiving a welcome bonus for poker. This is generally determined by the amount of money that you deposit into your account initially. The bonus funds are then released step-by-step as you play poker.
Global Poker does not offer this kind of reward to players. That was quite a disappointment to most US players, so Global introduced its free $20 Gold Coin Package.
As it happens, the denial of a bonus akin to what other poker rooms usually offer was so that Global could maintain its licensed and regulated status in Malta. Regulations from that poker license actually restrict the company from being able to provide such bonuses to players.
Of course, this does little to really satiate die-hard bonus fans. The free $20 Gold Coin Package is easy enough to claim and make use of since you don't need to use a bonus code, but it is not what many poker enthusiasts will be used to receiving.
When you have signed up to open your Global Poker account, you just need to verify yourself. Navigate to the left-hand side menu and click on 'Account', which has a red 'x' on it. This dictates that you are ready to complete the verification process. For that, you need to submit a copy of a driver's license, passport or national ID card. Global Poker then checks the copy that you submit, and if satisfactory, your account will be verified.
How to claim the free 20 gold coin package
After the Global Poker customer support team has contacted you to let you know of the verification process success, you will see a green check against your 'Account' on the menu. The free $20 Gold Coins are then added to your account (no promo code needed) and you can proceed with playing cash games or tournaments.
Why is Global Poker So Popular in the United States?
While the welcome reward is questionable as an introduction to the poker site,  few other reasons stand out as to why Global Poker has grown so big in North America. They include reasons like: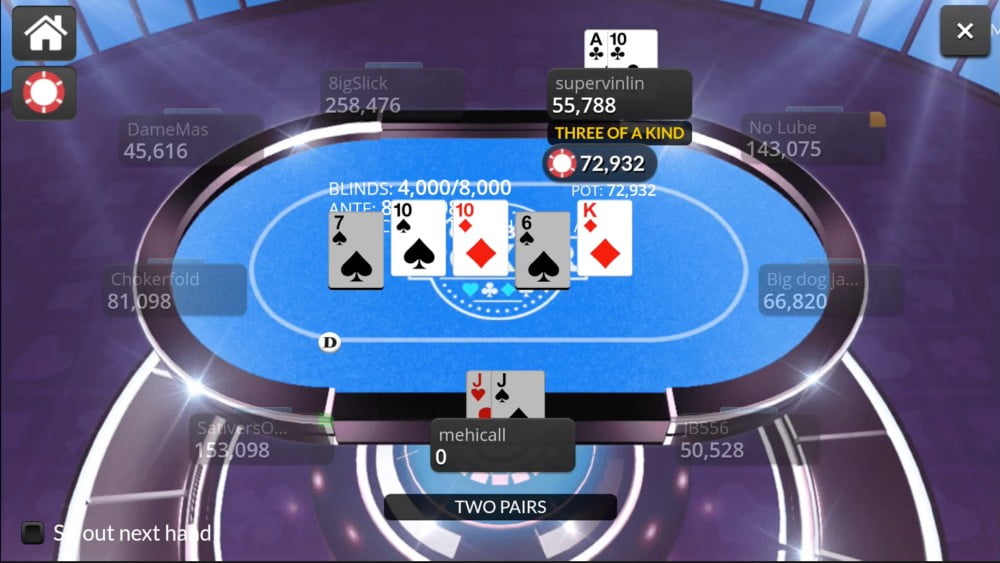 Global Poker UI & Sweeps Coins
To review Global Poker comprehensively, we went through an extensive testing of their poker software. There are a lot of customization tools available within the Global Poker software. This allows you to choose from a range of avatars to begin with, or you can opt to not view player avatars at all while playing. Their mobile app is available on both operating systems iOS and Android.
Once you visit a table, you also have the potential to change how this is displayed. Clicking on the cog in the top-left corner of the screen allows you the ability to do this. Just navigate down to the 'Table Theme' section to adjust this.
In terms of the actual poker lobby itself, it can look quite confusing if you have never played with sweeps coins or gold coins before. This is one of the largest issues, especially for those of us considered old-school poker players. It may take a while to get the hang of exactly what is being provided through these.
The process actually requires you to purchase Gold Coins, and these come with bonus sweepstakes prizes named Sweeps Coins sort of attached to them at the same time. The Sweeps Coins can be used to redeem cash prizes, which is where the legality of it comes into play. Gold Coin currency is like play money essentially, and Sweeps Coins are handed out to you which are valued at the same amount as that which you deposit. So, if you purchase 10,000 Gold Coins for $10, for example, you will receive 10 Sweeps Coins alongside.
You will then be able to partake in "sweepstakes" through cash games and tournaments. With this sweepstakes technology, the Sweep Coins are then available to you to be exchanged for cash whenever you want. This does provide quite a confusing lobby interface, though. In the top-right corner, you will see that you can redeem Sweeps Coins to get Gold Coins, depending upon the type of play you want to partake in.
The remainder of the lobby exists in the same sort of format as a standard online poker room. The game type is clear to see, then comes the name of the room, how many seats it has and how many are filled, the blinds and so on. You can also navigate between Ring Games, Sit 'n' Go, Tournaments and Jackpot Sit 'n' Go with the menu running along the top. Filters to display certain games, limits and so on can also be utilized at your convenience.
Traffic Overview and Games at Global Poker
Global Poker, like any online poker site, has done its best to maintain a healthy traffic volume. In its half decade of operation, the site has managed to break into the top 5 most heavily trafficked online poker sites.
This could be due to the fact that a large portion of Pot-Limit Omaha players are participating in games at the site. Usually, Texas Hold'em is the primary draw for a poker platform, but the number of PLO fans almost equals those playing Texas Hold'em ring games.
The site does regularly pass 500 participants in its biggest events. On average, the tournaments attract between 50-300 players, depending upon the day and time they are occurring. For the most part though, most events bring in between 70-120 participants.
So, what sort of games are you able to access at GP?
No Limit Hold'em cash tables exist up to the Sweeps Coins 10/20 level, with six-max and nine-player tables available, although full Sweeps Coins 5/10 cash games are also accessible in the Omaha range.
Limit Hold'em used to be a part of the Global Poker site, although it did not attract the number of ring game players that was hoped. Recently all FLHE tables were subsequently removed from availability.
Crazy Pineapple games were then introduced a little later on in 2018, operating in a similar way to Texas Hold'em. However, there are three hole cards dealt out to each player instead of two. As with Limit Hold'em though, it did not experience such an upsurge of players wanting to try it out and continue playing. Within due course, it was also eliminated from the lobby due to the lack of participation.
Surge poker – a sort of fast-fold variant – was also introduced to the network at the end of 2019. All of these were NLHE options, but it disappeared from the client by May 2020. And despite Global Poker insisting that it would return, that has not come to fruition.
Now, it continues on with providing big-bet games with various buy-ins that often come with no fixed limits. Only on occasion can you find those that utilize the fixed limit rules.
Can You Use Tracking Software Such as HUDs?
Global Poker has outright banned the utilization of HUDs. This stops players from being able to track weaker opponents across the network and take advantage of them. This is an extension of the "recreational player model" which is utilized at sites such as Bodog, Bovada and Ignition Casino.
Even if this was not the case, the possibility of using HUDs at Global Poker would be very difficult. The company operates a web-based poker platform rather than a downloadable client, making it more difficult to incorporate heads up display technology. Furthermore, GP hides all player usernames in hand history, ensuring everyone is anonymous in this respect. It is important to note that this does not stop player usernames from being displayed during gameplay.
Players have the option to utilize a notes section, however. So, if you do suspect someone of cheating and colluding, you can note them and report them, although Global Poker security is notoriously weak since after all, it is not a real money site, but a play money sweepstakes room! Notes are of course great for listing any strategic gameplay errors that you witness as well.
How Much is the Rake and Rakeback at Global Poker?
The rake at Global Poker is fixed at 5%, with differences between when you are using Gold Coins or Sweeps Coins for play. Here are a couple of tables explaining the rake structure at different blinds and with different coins:
Gold Coins Rake Structure
| | |
| --- | --- |
| Blind | Cap |
| 5/10 | 5 |
| 100/200 | 100 |
| 1,000/2,000 | 1,000 |
| 25,000/50,000 | 25,000 |
| 250,000/500,000 | 250,000 |
Sweeps Coins Rake Structure
| | | | |
| --- | --- | --- | --- |
| Blinds | 2 Player Cap | 3+ Player Cap | 5+ Player Cap |
| 0.05/0.10 | 0.75 | 1.00 | 1.50 |
| 0.10/0.20 | 1.00 | 1.50 | 2.00 |
| 0.25/0.50, 0.50/1, 1/2 | 1.00 | 2.00 | 3.00 |
| 2.50/5.00 | 1.25 | 2.25 | 3.50 |
| 5/10, 10/20 | 1.50 | 2.5 | 4.00 |
The 5% rate across the board is actually a somewhat standard value across the online poker world. Yet, when compared with other poker rooms, Global Poker does seem to suffer in this department in other ways. For example, they have higher rake caps at almost all stakes of play than competing websites. Heads up rake is double many sites, low stakes rake is extraordinarily high as well as the rake in mid stakes 6 max games.
Turning our attention to rakeback, this is perhaps where Global Poker fails even more so. There is nothing in line where rakeback is concerned, and that falls in line generally with the promotions and rewards that their online poker room provides overall. It is not one that places too much focus on rewarding players, with rakeback being no exception to this.
When a lack of player rewards and rakeback is combined with above average industry rake, one ends up with a very expensive place to play online poker. As such, we do not recommend Global Poker as the first choice to US players. There are much better places to play, for example Americas Cardroom.
Restrictions at Global Poker
The largest restriction in place where Global Poker is concerned is the markets that it covers. While it does provide its services to 49 of the 50 U.S. states and CA (excluding Quebec), these are the only locations it can be accessed in. Washington State is the only U.S. location that is restricted from joining.
Other locations will not be able to utilize the Sweeps Coins for prizes and cash them out, and so can only partake in free poker. What is so shady about this is that Global Poker will happily sell coins to players in other countries, but it will never convert those coins to real world value. Many players outside of the USA and CA have been taken in by this borderline scam policy and lost their deposits which become worthless the moment they are made.
Of course, you should also check that you are above the legal age for gambling within your home location. Different states and provinces have their own restrictions surrounding this legal age.
Promotions and Campaigns at Global Poker
Global Poker does not really have much leeway when it comes to providing rewards to its players. This is why you will not find bonus offers, promotions and other campaigns that you can earn perks from at the poker site. Again, the regulation that it has to adhere to from the Malta Gaming Authority strictly forbids it from providing promotional rewards.
Instead, what you do have the possibility of accessing is the range of tournaments. The majority of the promotions are associated with the challenges system in place. So, by completing certain tasks as Global Poker, you can receive rewards. The rewards themselves exist as entries into tournaments, including both freerolls and contests that would usually require a further buy-in to be paid. These challenges usually reset themselves on a daily or weekly basis. So, you need to continuously play in order to earn repeated awards.
Special deals may be introduced occasionally which award free Sweeps Coins, freeroll tickets and sometimes social media promotions come into play, too. However, these offers remain quite short-lived, with scant opportunities available at all other times of the year.
You can use one of the following supported payment methods in order to purchase Gold Coins at Global Poker:
At one point in time, PayPal was also supported, and this proved to be a draw for Global Poker that few other poker rooms offered. However, the partnership between the poker site and the payment processor was dissolved and it is no longer offered at the site. PayPal explicitly does not allow U.S. residents to utilize its services for online gambling, and this is why it no longer provides its services through Global Poker.
Withdrawals are only offered through bank transfers. So, if you deposit through a credit card, you need to remember that you cannot withdraw prizes to such a payment method. Instead, the winnings will need to go to a bank account through Instant ACH. Obviously, if you do not possess a bank account and you want to withdraw from Global Poker, this is quite the problem. The same is true of Skrill – while you can deposit through it, you cannot withdraw this way. All payments are done through the bank transfer option.
It takes between three and five days for bank transfers to complete. So, be prepared to wait for your rewards to arrive in your account. Global Poker does not charge you anything for requesting a withdrawal, but keep in mind that your bank may add processing charges on to a transaction. It is key to check into this before joining the poker site.
For both depositing and withdrawing purposes, it would be ideal if Global Poker supported Bitcoin and other cryptocurrency transactions. This would make things easier and quicker in all instances.
"The loss of PayPal as a viable payment method and lack of withdrawal methods does affect the overall tone of Global Poker. As does the fact that there is no rakeback available and promotions are very thin on the ground. It has also limited the number and types of games available when compared with other online poker rooms. It's great that it offers legal and Malta-licensed poker, but is it worth it for everything that it lacks? The banning of HUDs is great, but this poker site may be too far removed from what most online gamers are used to and want from online poker."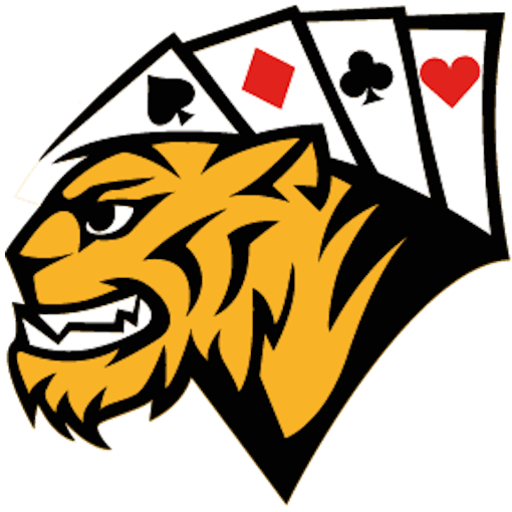 Editorial team curates and publishes in-depth reviews and ratings of online poker sites by using their extensive industry experience. Content is created by both in-house team of experts and outside authority contributors.