eSports players turned into successful poker professionals
Did you know many of the famous poker pros had a similar type of career & identity in the world of eSports? It's no coincidence that screen names like WCGRider or ForTheSwarm refer to different competitive games such as Warcraft 3 or Starcraft 2.
Poker had much less media attention in the beginning of 2010 compared to popular games like Starcraft, Warcraft 3 and Counter-Strike, where hundreds of thousands of teenagers were passionate enough to compete and utilize the possibility of connecting to similar-minded people and playing with them all day – without having to ever leave their room! In Korea, many of these players who achieved the highest levels of gaming became sort of icons that had their own fan groups and massive followings wherever they went to play.
Back then, the prize money for the top place in a typical eSports tournaments was between $5,000-$25,000, a sum that comes nowhere near the massive trophy prizes in modern eSports tournaments. The prize money used to be even smaller in the early-2000s, but this still wasn't quite enough alone for most of the gamers to be full-time pros. Of course you could obtain a sponsorship on top of the prize money by doing well in the tournaments, but still there was far more money to be won in poker at that time. Therefore some eSports players tried out their hand in poker to make it as professional poker players – and never looked back since!
Whereas the prize pool money in eSports has grown rapidly during the recent years, online poker industry has seen some decline in the Western countries. It's unclear if Twitch and live streaming can save the poker industry, but there is a lot of good content available on Twitch to improve as a player (you might also want to keep close look on our page for upcoming Twitch content!)
There are a lot of similarities between eSports and gaming when you take a closer look at them. Let's go through some of the key factors that helped former gamers succeed relatively fast in poker:
Factor 1: Universal access to start playing
To get started in eSports, you don't need a big budget – you can just buy the game of your choice costing between $20-$50 and basically start playing right away. The same holds true for Poker, as you can get started with as little as $2 in a $0.01/0.02 game and move your way up. Many large poker networks offer $0.01/0.02 as their smallest game, for example partypoker.
Factor 2: Competitive environment where focused & dedicated players excel
eSports gamers can play over 10 hour sessions with full focus day in, day out. This same dedication is very useful in poker, where you have to truly grind your way up to become a successful player – there are simply no shortcuts here to reach the top.
Factor 3: The Game favours fast-thinkers and multitaskers
The same way as you have to macro and micro with fast movements in strategy games like Stacraft 2, in poker you have to manage multitabling with different situations coming up constantly. It is no wonder both poker and eSports favour players who can process a lot of information fast and then take the action that seems most logical to them.
Factor 4: The game requires constant presence & flow state
There is simply no room for short-term thinking in eSports or poker – you have to play to the best of your abilities constantly, and analyse your past mistakes to learn from them. But, you should never dwell on the past failures if you wish to become a great player. You have to enter into a state called flow if you wish to play optimally over long periods of time at once, which is something the best gamers and poker players are both able to do regularly when they start playing.
Factor 5: Strategic & Psychological aspects
If you fail to adapt your strategy and tactics once an opponent plays in a way that you have not encountered before, you will miss a lot of opportunities to win in both poker and egaming. Great players can anticipate how their opponent is going to react to moves thrown at them. Therefore staying one step ahead of your competition is an invaluable skill you must learn to beat your competitors.
Now that we've covered the reasons why former eSports players make great candidates for poker players, let's dive into the backgrounds of some of the most interesting eGamers turned into poker pros!
Player number 1: Bertrand 'ElkY' Grospellier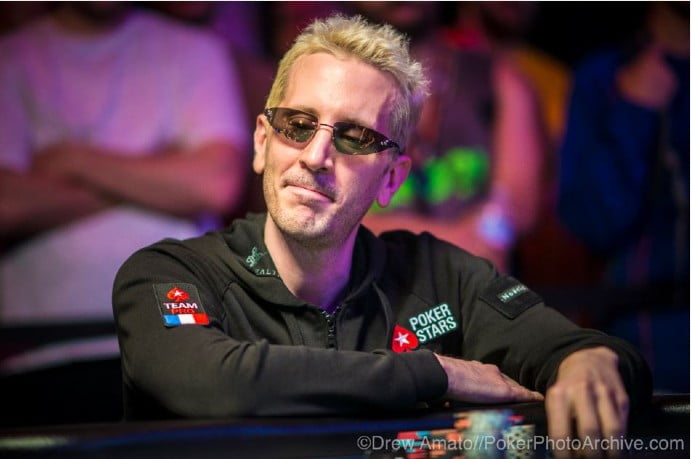 ElkY used to be amongst the very top StarCraft players in the world, with career highlight of finishing second in World Cyber Games in 2001 against the Terran legend SlayerS_`BoxeR and winning the WCG France in 2003 against Aspeak. The Koreans are very competitive folks according to ElkY – during his time as a pro gamer in Korea he learned what it takes to beat one of the most dedicated players in a strategy game of StarCraft, which is often called the national sport of South Korea. ElkY was also playing Warcraft 3 after it was released in 2002, but his greatest success so far would come later in his journey into playing games as a profession – meet ElkY at the poker tables!
A former PokerStar Team Pro representing partypoker, ElkY was the first person ever to reach Supernova and Supernova Elite status on PokerStars, completing the latter in just under 5 months. He has an impressive track record including a total of $14 million in tournament cashes, two major trophies from PokerStars Caribbean Adventure $8k Main Event in 2008 and EPT €25k High Roller in 2011. He even has a Guinness World Record for most SNG's played in one hour!
Besides playing poker as a profession, ElkY has a passion for Heartsone which has lately become one of the most popular games from Blizzard. To keep himself healthy with a busy playing schedule, ElkY does a repertoire of sports regularly including CrossFit, weight training and running. He also fasts regularly, especially if there is no healthy food available in places he is traveling to. You can follow ElkY's play at the online tables when he streams poker on Twitch.
Player number 2: Doug 'WCGRider' Polk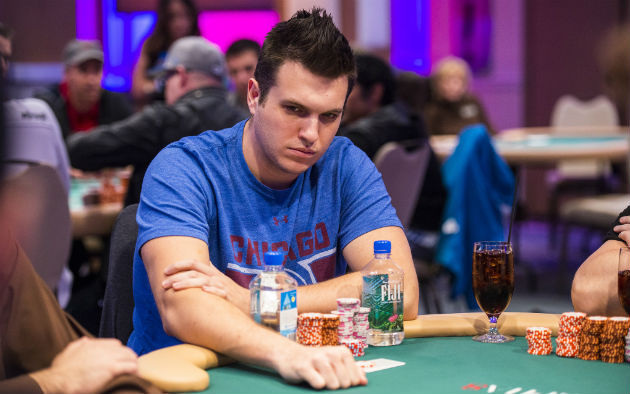 The pre suffix WCG in Doug's poker screen name comes from World Cyber Games, as Doug has loved playing strategy games such as chess since he was 5 years old. Born in Pasadena, California he moved to Raleigh at a young age and was competing with screen name T-Rider in WCG tournaments playing Warchraft 3. During his time in College, Doug found the game of poker and never had to look back since.
He chose to drop out before graduating to be able to play at online poker sites full-time. Despite running a $20 deposit into $10k on PokerStars, Doug wasn't a force to be reckoned with in the beginning – he was actually being made fun of on the forums, and would regularly post about his poor success despite putting a lot of effort into improving as a player.
His dedication started to pay off after 2011, and by 2013 he would be considered one the absolute greatest No-Limit Hold'em Heads-Up players of the time. Having won several millions online, Doug would become an idol for many aspiring poker players and he started working on an even bigger vision to give back to the poker community by founding Upswing Poker in 2015. He also posts videos regularly on YouTube discussing different topics such as the most interesting events going on in the world of poker and cryptocurrencies. In 2017, Doug won a WSOP One Drop High Roller tournament, beating a field of 130 players and taking home a stunning $3.6M first prize. Now that's a pretty hefty return considering he started poker ten years earlier with a deposit of just 20 dollars!
Player number 3: Randy 'Nanonoko' Lew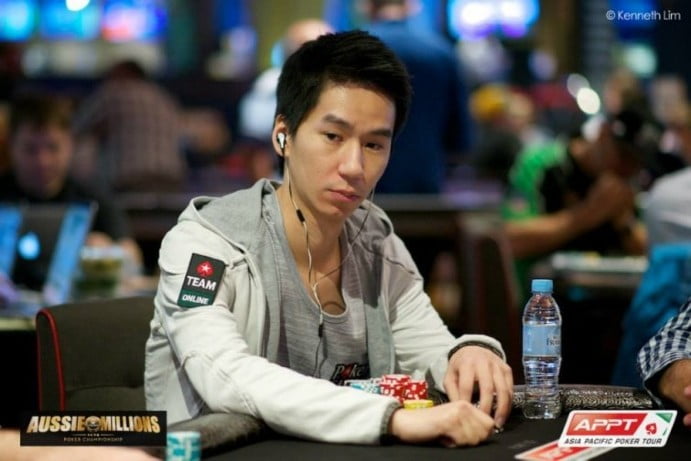 Randy Lew started out his gaming career in middle school, playing fighting games such as Street Fighter and Tekken. Playing also through college and university studying managerial economics at the same time, Randy got familiar with the game of poker. He was especially curious about the Supernova Elite promotion he saw on PokerStars. He made multiple deposits online but couldn't win at first – after some time he managed to add up to 24 tables playing for Supernova Elite, achieving this title four times during his poker career.
Nanonoko is known as the ultimate grinder, as he has played over 4M cash game hands winning a total of $2.6M. He basically played more hands in a day that most people play in a week. His cash game graph is some of the sickest 6max NLHE graphs you can find, as his consistent style of play didn't cause much bumps on the road once he truly dedicated his time and energy to poker. There is so much information going through his head when 24-tabling that he needs to take advantage of – it's no wonder Randy has described his sessions as a sort of a trance he falls into, where all the dots just connect hand after hand!
Randy's motto is to believe in what you do, and do it hard. He has publicly stated that his work ethic is the primary reason behind his wildly successful career in online poker. Playing competitive video games has definitely helped Randy's transition to poker, as the aspect of trying to beat other players and figuring out how he can get an edge against the competition is a useful mindset to have in poker too.
Player number 4: Pauli 'Fiilismies' Äyräs
Pauli aka Fiilismies started his competitive gaming career playing both Counter-Strike and Starcraft 2. In SC2 Pauli was one of the top players in Finland, playing in 2011 WCG Finland Qualifier Finals with screenname 'Namutin'. When he found poker though, he quickly realized the opportunity is much bigger moneywise in playing online poker than competing in eSports.
Since his transition to poker, Fiilismies has played the high-stakes and nosebleeds in 6max and HU Holdem with the best poker players in the world for several years now, and besides playing poker at the highest stakes he has been betting up to 6 figures on sports. His favourite sports to bet on are ice hockey/NHL, boxing and UFC. Lately he has also taken on PLO too, where he had over 300k stack playing HU on partypoker. You can follow Pauli's life on Instagram.
Fiilismies has stated it's motivating to finally see his poker account balances to transfer into concrete real-life things, such as his new white Audi Rs7 and Rolex watches. Besides those material things, he has gained a tremendous amount of respect in the high-stakes poker community by being one of the toughest opponents you could face in No-Limit Holdem. Due to his young age, Fiilismies hasn't yet crossed the $1M milestone in live tournament winnings, but his online track record more than compensates for those big live tournaments wins. And rest assured – it's just a matter of time before he wins a ton in live tournaments too!
List of ex eSports players turned into poker professionals by game:
StarCraft:
Bertrand 'ElkY' Grospellier
Pauli 'Fiilismies' Äyräs
Lex 'RasZi' Veldhuis
Lim 'BoxeR' Yo-Hwan
Dominik 'Korn' Kofert
Hevad 'RaiNKhaN' Khan
Simon 'ScHnibL0r' Münz
Dan 'Rekrul' Schreiber
Viktor 'Nazgul' Goosens
Samuli 'Elfi' Sihvonen
Guillaume 'Grrr…' Patry
Fredrik 'FiSheYe' Keitel
WarCraft III:
Doug 'WCGRider' Polk
Ivan 'SouL' Demidov
Davin 'mTw-DaviN' Georgi
Ian 'TillerMaN' Girdwood
Florian 'FA-Morgoth' Langmann
Andre 'HoRRoR' Wagner
Per-Werner 'Dared' Svensson
Counter-Strike:
Griffin 'shaGuar' Benger
Oskar 'Ins' Holm
Bodo 'Bodo' Sbrzesny
Both professional poker and eSports requires a lot of dedication and a similar skillset to thrive at them, and hence many gamers have made the transition from eSports to poker successfully. Do you have what it takes to be the next one?
Become the player you were born to be and start dominating the games – Continue reading more tips & articles in Poker Articles!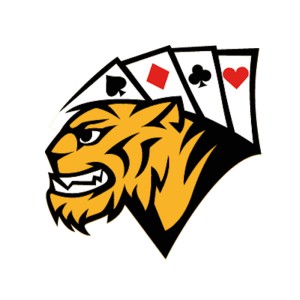 Beasts Of Poker
Editorial team curates and publishes in-depth reviews and ratings of online poker sites by using their extensive industry experience. Content is created by both in-house team of experts and outside authority contributors.