This article was inspired by the events that happened at Patrick Antonius Poker challenge on fourth of April 2019. A night that I've joked about (and regretted) many times after.
I had been invited by Patrick Antononius, my childhood hero, to play at 100/200/400 PLO in front of a live stream. Meeting your childhood hero while being filmed can make anyone nervous, and I was feeling a bit jumpy before the games. Luckily, I had a solution – a couple of glasses of wine to take the edge off. A perfect plan.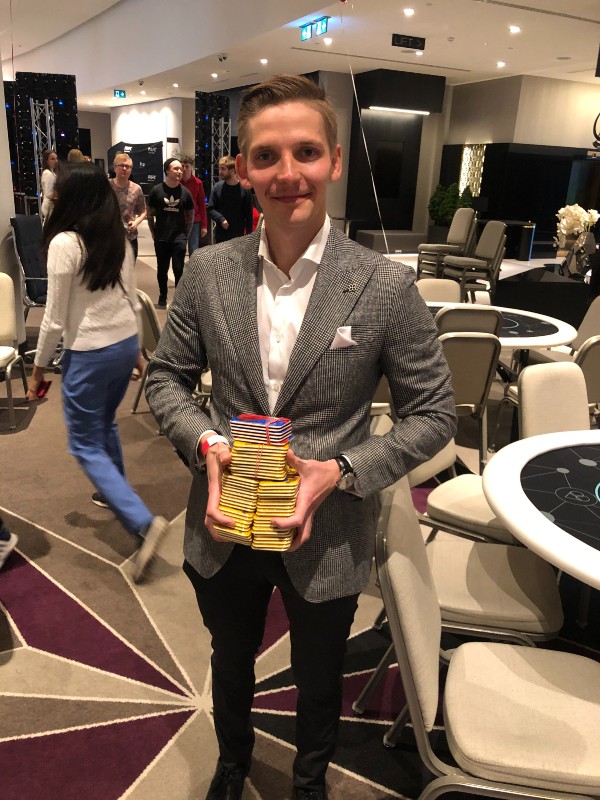 As I woke up the next day I was covered in toothpaste, with zero recollections, but still wearing my fancy suit. Clearly something bad had happened but what? I was not sure of that. What I was sure about was that my fiancée wasn't happy. Really not happy. I felt ashamed. How did the sweet gentleman from the photo above turn into a such a force of reckoning? There were a couple of mishaps that could have been definitely avoided, which I why I gathered this list for you. On that faithful Thursday night, I was guilty on all these points – and more. So, without further ado, here is my list of Do's and Don'ts of drunken poker.
This is the time you can try all those lines which you're not entirely sure off. Go for the 3x check-raise bluff that you've always dreamed about. Or not. Do what feels right. Like kiss a poker-legend. Highly recommended. P.S. Since so many of you have asked about the kiss on our
Twitch
chat – the kiss was great. Moist lips and just enough tongue.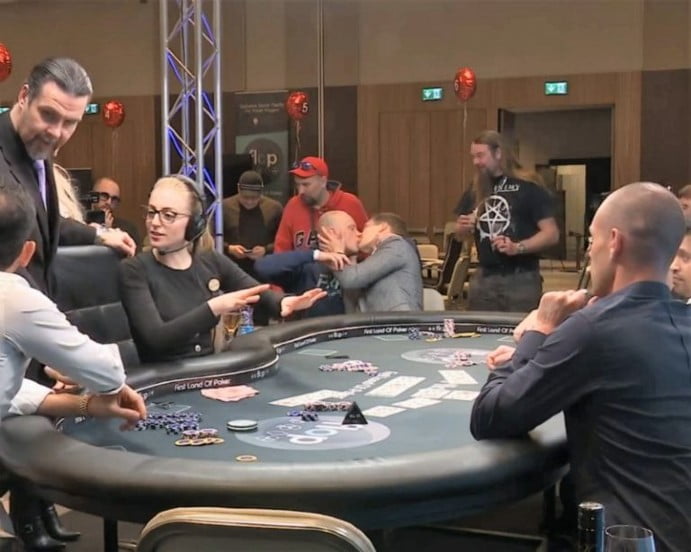 Get to know your opponents on a personal level
As a Finn I don't usually go for deep life stories but after a few beers I'm ready. Lucky for you, I don't really play live if I'm not at least a few beers deep. In our local cash game, there's always a point when older, legendary live grinder picks a younger player as a target and asks:" So, when is the last time you got laid?". You can copy that or create your own lines to make younger (or elder) generation blush. From experience I can tell, that it's a great ice breaker to a bit shy Finn who's just starting to play poker.
Because obviously the more you drink the more action you need. Good old red or black flop bet might work, even if that's not really for me. I always get too worried that I'm missing some of my flops and as everyone knows, if you're too busy drinking or kissing or whatever and fail to scream" That's one for me!" your bet on that particular board will be voided. There really is only a few worse things in life than the grin of a player who just saved X amount of money because you were too busy high fiving Jungleman. If flop betting is not enough, I have witnessed bets being made from: any racquet sport, driving, drinking, diving, skiing, arm wrestling, head standing and so on. Pretty much anything you can come up with can be turned into a bet. Bet sizes vary greatly, some betting only couple of beers while others like to go for couple of apartments.
Waking up the next day was "interesting" and full of questions. How much money I had had in the table? Probably quite a bit since it was €100 200 400 PLO. Or did I lose it all? I wasn't sure. The one thing that I was sure about was that I had started this trip with my fiancée and now seemed to be travelling solo. Did I kick someone in the balls? Maybe. Was I still engaged? Hopefully. Did I have a hangover? Not yet, but if I didn't react quickly, I was about to. Was the stream popular? Most likely since I seemed to have 62 missed calls, 142 WhatsApp messages and quite a few new Facebook friend requests.
I should have followed my own rules. Remember kids, do as I say and not as I do.
If a player is not getting drunk with the rest of you, you may consider him/her being an asshole. That's a very common misconception. Let them be the pussies that they are. The real AH's are the ones who are at the table just to take an advantage of you. They are not having a good time. They are just wasting everyone's time $-signs in their eyes. Drunken poker is all about fun. It's usually played between people who are willing to lose some money (or at the least some EV) and just want to enjoy themselves. Everyone should be welcome, even drinking is not necessary (although very recommended), but if you're just blasting your latest Ed Sheeran song with shades on and not saying anything to anyone because you're too worried to give up some EV because of live tells… Well then you should just get out off the table. To sum it up -laugh at my jokes and we'll be cool.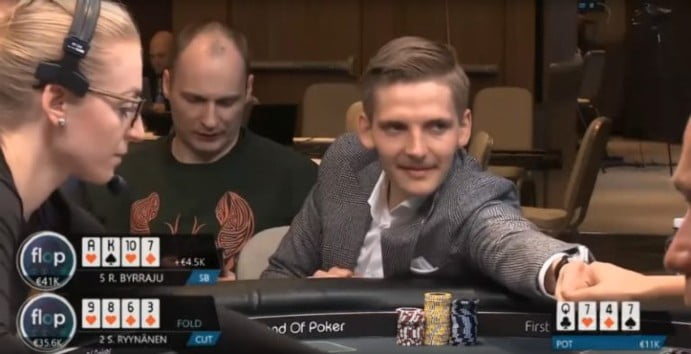 We all are different when we hit the bottle. It's not for everyone. If you have a habit to punch black eyes with or without a reason or just start bitching like a female dog – please don't sit at my table. There is no shame of being lightweight when it comes to destroying pints one after another. Just try to know your limits and get up when it's time. I know it's nearly impossible but the main point in nearly everything is trying: you don't always need to succeed. As a general rule; if you're not able to speak you probably shouldn't be in the table.
Drinking and playing poker is fun. Drinking too much and playing poker is not fun. Even though if you act totally okay otherwise (I may have my regrets) just your slowness will make you an asshole in the table. So, do as I say and not as I do: Don't drink yourself under the table – you will become an asshole.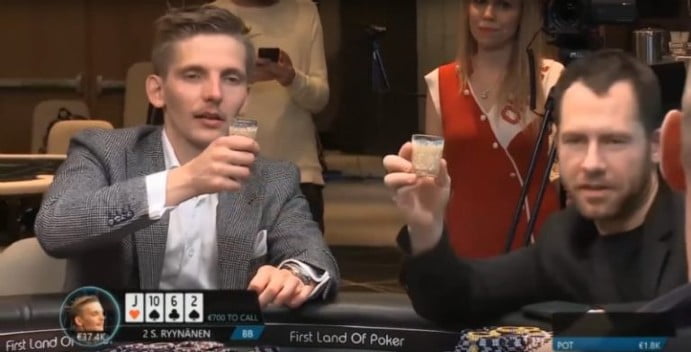 OK, so the essential don'ts are pretty simple. It's all about the asshole.
The cash game was played during 2019 main event of Patrik Antonius Poker Challenge in Tallinn, and you can check one of those successful drunk poker moves made by King Pampo here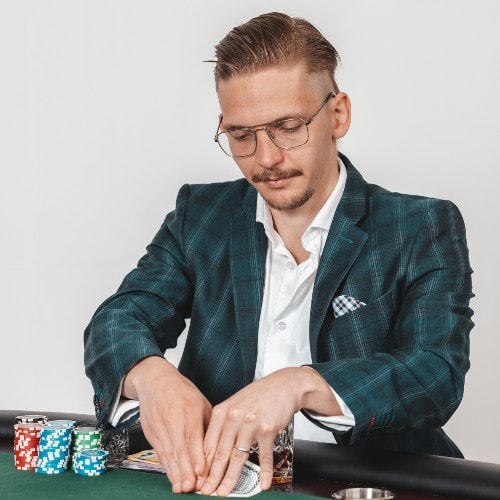 Sampo has been playing professionally since 2005, specialising in high stakes Pot-Limit Omaha cash games and Mixed Games.