Forsooth, Dan Bilzerian's venture into the world of poker playing has earned him a great deal of popularity over the years. The social media playboy and influencer has a whopping near 33-million followers on his Snapchat and Instagram channels. He's renowned for displaying his pile of cash, alluring travels, an assortment of weapons, not to forget the beautiful women wearing very minimal clothing, earning him the name King of Instagram.
But what distinguishes Dan Bilzerian from the hundreds of thousands of poker players available online? Bilzerian's high stakes high returns mentality propelled him into the poker world. His high spirit of always wanting to win big in online poker and competing with the best in the poker industry challenged him to become better at his own game.
For some, online poker playing might be a side hustle gig to earn you that extra cash in your pocket, and for others, it is a way to earn a living. But for Dan Bilzerian – the king of Instagram, he made it his life mission to leave behind a trailblazing of winnings along the way.
Daniel Brandon Bilzerian is an American actor, amateur poker player, businessman, and social media influencer. He was born on December 7, 1980, in Tampa, Florida. Well-known to the public, his parents are Paul Bilzerian, a corporate takeover specialist, and Terri Steffen.
Dan oversees the company Ignite international Brands Ltd that deals in selling CBD oils, electronic cigarettes, vodka, and water bottles, among many other products. On social media, Dan goes by the name of King of Instagram due to his massive following.
Dan Bilzerian's Gambling Career
Dan took his first shot in playing poker while studying criminology and business at the University of Florida. His love for the game grew as days passed by, but it took him a couple of years before he could play in an actual casino.
Todd Witteles, a Las Vegas poker-based player, told Wall Street Journal that Dan  bagged the nickname "suitcase guy" at Lake Tahoe, Nevada, in 2017 after turning up with a suitcase full of money.
After participating in various tournaments, Dan Bilzerian in 2009 competed at the World Series of Poker Main Event (WSOP). He emerged 180th position and walked away with $36,626; this was his only tournament recorded live.
Dan managed to outshine some other poker players from the $2 buy-in tables to the $200,000 buy-in tables at GGPoker.
Among the poker community, Bilzerian is well-renowned for his heavy gambling and opulent lifestyle. He once claimed that he did beat a man for $54 million in 2014 and most of his take-home pay came from online poker sites and private ultra-high stakes games.
Net Worth Revealed: How Dan Bilzerian got Rich?
Dan Bilzerian, the king of Instagram, is undoubtedly one of our generation's most prolific internet icon personalities. His current assets are estimated to be around $200 million.
But what made him splendidly rich? Is he a big winner with a superior poker strategy? Bilzerian made his fortunes from becoming a professional stuntman and by playing high-stakes poker. He also attained some of his wealth from a trust fund that his father, Paul Bilzerian, left for him. The exact proportion of his net-worth derived from his poker skills is not disclosed to the public.
GGPoker signing Dan Bilzerian as new Ambassador
Dan Bilzerian got signed in as GGPoker ambassador on December 3, 2020, to bring in more big cash games to the online site. Special poker bonuses, including a huge freeroll, were offered to new players once the sponsorship was announced. A number of other well-known celebrity names like Daniel Negreanu, Bertrand ElkY Grospellier, and Fedor Holz were brought into the poker site to expand the player base.
To get an opportunity to challenge Bilzerian at the poker tables, you will have to get your hands in the game and figure out how the game goes before becoming a competitive poker player.
Hosting poker tournaments with millions in guaranteed prize pools each week, GGPoker is ranked among the best poker sites. They have a global player base and a partnership with WSOP.
In November and December 2020, GGPoker hosted both the WSOP Winter Circuit tournament series and the WSOP main event.
GGPoker offers various game features and game formats, including:
All of these features tend to make poker more exciting and augment the gaming experience.
Dan Bilzerian Early Poker Days Before GGPoker
Let us dive deeper into two poker rooms Dan played in to know them better. Everyone wants to achieve the same level of success Bilzerian has had in the poker games, so it's better not to be left behind in the trailing shadows of Dan Bilzerian!
First, Dan Bilzerian used to have his hands on deck on KingsClubPkr, a private US poker room that features only a web-browser gaming client and medium poker traffic. He plays under the nickname "Blitz."
KingsClubPkr is an underground online poker room where you need to get an invitation and first have your identity confirmed and approved by the manager before you can play if you need to access or get to play poker. The online site only allows players to play while in browser mode, so the gaming experience lacks a bit behind the best poker rooms. The selection of exotic game formats makes up for this though.
After the complete registration and deposit proceeding, you can play at ultra-high stakes tables.
Dan Bilzerian's story of winning a hand of Texas Hold'em worth $24k in KingsClubPkr with just a middle pair is likely to inspire other poker players on where they can locate such soft games.
One distinctive aspect of Kings Club Pkr from other available online poker sites is the number of active tables in various game formats that you can find on their platform. These include:
You will realize that each layout has diverse tables ranging from $50 to $6,000 and $10 per point up on the OFC during the peak time. When Dan Bilzerian and his counterpart, Joey Ingram, announced in April 2020 that they also play in Kings Club Pkr, you could witness huge $30,000+ wins with weak hands.
To request access to private games on KingsPokerClub, reach out to our poker manager on Telegram at @BeastClubs.
Secondly, Dan Bilzerian also participated in cash games at another online poker site called Americas Cardroom. In 2001, Americas Cardroom was a standalone site convoying the well reputable Betcris sportsbook, operating on Dobrosoft software. Years later, after some significant upgrades, it still works under the same platform.
Americas Cardroom: Online Poker Room
It takes years of great wins and significant losses to master the game while playing poker and become a poker star. But if you are lucky enough, Christmas may come early for you. It would be best if you always tried to emulate the footsteps of those who have found success. Dan Bilzerian is a perfect example of poker gurus that new poker players may try to emulate. Having had his fair share in America's Cardroom, without a doubt, he's one sought out poker player that other poker stars try to challenge every single day.
Dan Bilzerian joined the Thirst Lounge Twitch stream' where he played a session on Perkins' Americas Cardroom account with Bill Perkins. Dan wanted to prove his critics wrong, as many were doubting his poker results of making millions by playing high stakes poker. ACR has a big, fat first deposit bonus for new customers creating an account through us. Please remember to enter bonus code BEAST when registering – you can grab the bonus here.
Blitzpoker: A Venture Funded by Bilzerian
As poker has become quite popular in India, Bilzerian wanted to catch a piece of the cake. He started an online poker site called Blitzpoker, which holds the largest freeroll record in India with over 10k players. Blitzpoker is also the home of IOPC, Indian Online Poker Championship.
Nothing comes easy, but for Dan Bilzerian, poker was a way for him to gain ground into the limelight. He's a notable player who has graced the poker news for a long time. His high stake attitude offered winning opportunities for him and gaming experiences to some of his competitors. Without a doubt, some poker players don't view him as a poker pro but a person who doesn't deserve some of the accolades ushered to him. However, his brand ambassador status on a few of the online poker sites has leveled up his brand, thanks to his lavish lifestyle and bad-boy antics.
You can't always make the perfect, winning play as luck plays a role in poker. But, you can always try your luck at some of the best online poker sites that guarantee an entertaining, competitive, and secure poker experience.
Dan Bilzerian Poker FAQ
Where did Dan Bilzerian play poker?
In 2009, Dan Bilzerian took part in the Poker Main Event World Series, where he finished the 180th position and won $36,626. He played in KingsClubPkr, Americas Cardroom, before becoming a brand ambassador for GGPoker on December 3, 2020.
How did Dan Bilzerian get his fortune?
Most of Dan Bilzerian's fortune came from playing high-stakes poker and acting as a professional stuntman in some of the movies he featured, including Lone Survivor, Olympus Has Fallen, The Equalizer, War Dogs, Extraction, and Cat Run 2. His estimated market value is said to be around $200 million.
How much money did Dan Bilzerian lose in the UFC fight?
To show support for his fellow countryman, during a UFC fight between Donald Cerrone and Connor McGregor, Dan Bilzerian staked over $1 million for Donald Cerrone to win. He lost the bet within 40 seconds into the fight when McGregor delivered shoulder strikes and a head kick.
Are poker websites rigged?
There's no evidence of online poker rooms being rigged. One key aspect that online poker players look at first is a secure and safe site that doesn't steer clear of its primary purpose. The online poker sites try as much as possible to maintain a high level of integrity of their games due to the financial incentives they receive. However, if you suspect a particular poker site is not up to standards, then you should absolutely refuse to play there and withdraw all your funds.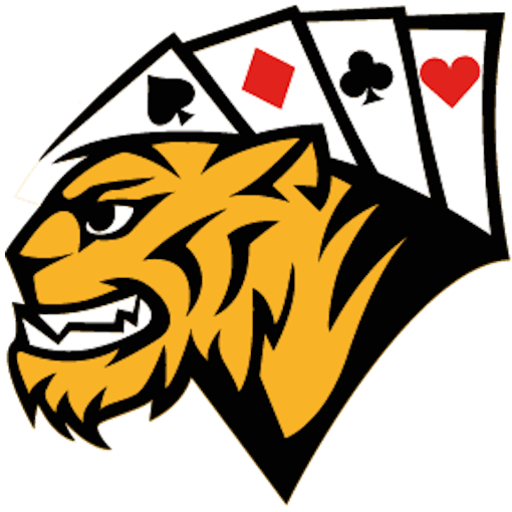 Editorial team curates and publishes in-depth reviews and ratings of online poker sites by using their extensive industry experience. Content is created by both in-house team of experts and outside authority contributors.