Cryptocurrency for online poker
Bitcoin has gained a lot of media traction during the last few years, and for a good reason: Besides being a revolutionary form of money, crypto is the fastest vehicle for funding your online gaming account and start playing right away. With bitcoin and crypto poker, there is simply no need to deal with common frustrations & limitations that credit cards and bank deposits can bring you. Although some countries can be quite restrictive than others in crypto usage for online gambling, the scenario of more and more online poker sites, casinos and bookmakers adopting crypto as a payment gateway in the near future seems very likely. Cryptocurrency poker is here to stay!
Crypto was initially built to overcome the weaknesses of the so called fiat monetary system that is used all over the world. Cryptocurrencies are based on a technology called blockchain, which is basically a decentralized system that enables total transparency with incorruptible digital ledger for recording transfers and balances. In most cases, cryptocurrencies are built on a distributed ledger and traded on multiple exchanges and decentralized platforms. Bitcoin is the most famous of cryptocurrencies, while there are thousands of different digital tokens, coins and virtual assets that can be classified as crypto money. 
Which sites accept Bitcoin & Crypto Payments for Poker Games
While playing poker online is legally regulated for the US players, US Banks sometimes block deposits for the purpose of gaming. Fortunately we have a very reliable method: Bitcoin. Previously regarded as an option only for the technical geniuses, the technology has become very mainstream today. Everyone is capable of creating a Bitcoin wallet and depositing at the top online casino sites fast and easily. On this site you can learn that poker rooms that accept crypto payments in USA remain very successful. The majority of them reside in Caribbean and Central American countries.
Here's a list of Bitcoin poker sites and sites accepting crypto payments:
Benefits of playing on crypto poker sites
You might ask if Bitcoin is an advantageous choice for online poker. It is generally cheaper and faster to pay using Bitcoin and some of the cryptocurrency alternatives. Poker players may remain anonymous at many poker sites that offer this feature if the funds are deposited and withdrawn using cryptocurrencies and without fiat money.
Let's go through the essential benefits of playing on online crypto poker sites:
Accessibility to games
The poker industry has many regulations and laws affecting players and their access to different poker sites. Especially in the US, many state-level laws can prevent you from signing up and making deposits on gambling sites.
How does Bitcoin change this? Bitcoin gives a lot of poker lovers the option to pass by their local gambling restrictions and laws. For example, some countries have blocked financial transactions to gambling operators from traditional banks. Bitcoin on the other hand, can't be blocked easily since there are no middlemen controlling the transactions – every transaction happens with a decentralised technology that gives full control of funds to the users. As a result, you can play on many sites that are not accessible to you without using Bitcoin.
Financial anonymity
When you make transactions using your credit or debit card (or a bank transfer), you leave data to the processor and your financial transactions can be easily tracked. Privacy is a big thing in the crypto world. With Bitcoin you can get financial anonymity – it shouldn't be anyone else's business where and how you wish to use your money! Some bitcoin poker sites even offer a complete anonymity with none KYC requirements. However, these sites are a minority of all operators that accept crypto deposits.
Faster deposits & withdrawals with less fees
Waiting for a bank transfer to arrive in your poker account can take 1-3 days. When you make a deposit with Bitcoin or Ethereum instead, the transaction goes through in a relatively short time like 3-30 minutes. An odd gaming operator might also charge fees from eWallet or credit card deposits – crypto deposits are mostly without charge or at least with very minimal fees.
Softer games
In the long run, poker is a game of skill. The luck element plays a big role in your short term results, but the more hands you play, the less of a factor luck will have on your results moneywise. Yet, there are many ways to increase your poker profits. The easiest one is to find softer games with recreational players. The availability of other games like a sportsbook or online casino can increase the chances of soft games occurring at the poker tables.
Playing on crypto poker sites can be a good way to win more on average, compared to traditional poker sites. Why is that so? It's simply because crypto gives access to games for wealthy crypto owners who are looking to have some fun playing cards. By testing out the different poker rooms with crypto deposits, you can find suitable games that are easy to beat – you don't want to swim with poker sharks if you can play with crypto enthusiasts and recreational players instead!
What makes a great crypto poker site
There is no such thing as the perfect crypto poker site for every player. Each player has their own financial situation, location of residence, and preferred games and stakes they're looking to play. Therefore, you need to consider specific factors when choosing your poker provider with crypto deposits. You want to experiment with a few options, and hey – don't forget those sizeable first deposit bonuses you can clear on most sites! Bonuses are up for grabs with both crypto deposits and fiat currency deposits. Those can quickly add to your bankroll, and creating accounts on each site only takes a minute or two. 
Without further ado, let's see what you should consider:
Few restricted countries
Poker sites with crypto deposits have different restrictions on what countries you can play from. Sites like America's Cardroom and Ignition Poker are great choices for US-based players. If you're based in Europe or Asia, GGPoker or Natural8 might be the right choice for you.
The selection of available countries also affects the player traffic and selection of stakes available, but more on that later. For now, make sure your country is accepted before signing up as customer, before you hit those tables!
Player traffic, available games and stakes
Like we've mentioned in our guide to online poker rooms, player traffic and game selection should be a top priority for you when choosing where to play. To win consistently, you should find regular games running at your preferred stakes – and of course opponents who like to play for fun.
Before you make a deposit at a poker site, make sure to login with your newly created account and check the lobby for games that are running in both cash games and multi-table tournaments. If there are many good tables or tourneys to choose from, you're safe to proceed and start playing.
Reputation and trust of the operator
Let's say you've found a site with good games and it's available in your location. The next thing you should check is the poker site's reputation and trust among players. You can read our in-depth reviews to find more info on that, and also try to find info on poker forums – it doesn't hurt to ask a few poker friends of their experience as well. 
What people say and write about the site online can help you make an educated decision regarding the site's rep. Just make sure to ignore those bad beat whiners, as they're telling the same story of the random number generator being biased and questioning if online poker is rigged – which is obviously not the case when you look at the consistent results of winning poker players! 
Player bonuses, VIP programs & rakeback
Online gaming sites compete fiercely for customers, and poker operators are no different. New players are spoiled with deposits bonuses, rakeback and VIP programs. The first thing you will see when entering a poker website is the welcome bonus, and you should take advantage of everything they give out for free.
Not all VIP programs and 
rakeback deals
 are made of the same cloth. Some are significantly more lucrative than others – the higher your playing volume, the more you should pay attention to the perks and benefits you can gain by playing on a particular poker site.
Step-by-step guide to start playing crypto poker
In case you're relatively new to Bitcoin poker and are a bit unsure how to get started with using cryptocurrencies for playing in a poker game, you've come to the right place. We have put together this guide to help you go through the process of acquiring bitcoin and depositing it for playing online poker. Crypto users have some advantages that don't come with traditional payments methods. One extra perk for using crypto to fund poker accounts is the added privacy and anonymous transfers, which can be highly preferred by poker players in some countries who don't wish to share their financial data with third parties.
By following these steps, you're well on your way to fund your gambling accounts with minimal transfer fees and no banks involved. Then you can enjoy playing in a poker tournament or at the cash tables. Let's get started right away! 
Step 1: Register an account on an exchange
Unless you already have bitcoin available in your btc wallet or an exchange account, you need to get some bitcoin first. This is done through registering an account on an exchange, and either topping it up by any deposit methods available on the exchange. Alternatively, you can have a friend send you some bitcoin by giving them your BTC address.
An exchange can operate as a store for your BTC, and also as a marketplace where you can trade USD or EUR against bitcoin or other cryptos. Most of the reputable exchanges require you to provide some form of proof of identification, so be prepared to send them a copy of your Driver's license or passport.
We recommend using only major exchanges that are legal in most countries, as using a non-reputable exchange can be quite risky. Therefore, we wrote reviews of the best major exchanges that you can use:
Step 2: Buy cryptocurrency
After your exchange account is verified, you can start purchasing crypto like bitcoin, ethereum, bitcoin cash or litecoin. Topping up your exchange account with INR, USD or EUR can be done in most cases through a wire transfer, credit card or debit card deposit. Credit and debit card transactions are usually processed within minutes, and bank transfers take 1-4 business days to show up on your account.
Buying crypto on an exchange is quick and easy after you have INR, USD or EUR loaded to your account. Remember that once you have bitcoin, the value of your coins can swing up and down. When you play poker online with crypto, there's volatility from both poker games and the currency.
Step 3: Open a crypto wallet
Some exchanges have their own wallets that you can use for making a deposit to start playing on bitcoin poker sites, but it's good to create a separate wallet in case you want extra security for your crypto assets. Crypto wallets can be divided into 5 groups: Online, mobile, desktop, hardware and paper wallets. Many crypto enthusiasts want to have control over their private keys, so they end up using either hardware or paper wallets. For purposes of funding an online poker or gambling account with crypto, online wallet is usually the best way to go (and they're free to create). Our top recommendation here is Wirex, since it's the one of the few wallet apps offering debit card that can be used for spending and supporting multiple fiat currencies on top of bitcoin transactions and other cryptos. You can access your wallet either with a mobile device or from your desktop.
Open your Wirex account here.
Step 4: Transfer crypto to wallet
Pick the correct amount you want to send from the exchange, and copypaste your bitcoin wallet address to the exchange transfer form. Confirm the transaction by using two-factor authentication.
Step 5: Sign-up to an online poker site
Unless you already have a bitcoin poker account created, you can do this by filling your details at online poker rooms that accept crypto deposits. 
What's the bitcoin poker site you should choose then? Our recommendation for poker sites that accept crypto are:
Step 6: Transfer bitcoin to your online poker account
This is the last step to play online poker with crypto. Go to the cashier of your poker account and select bitcoin deposit. Input your preferred deposit amount, copy the poker site's BTC address and paste this address in the send form of your crypto wallet. Write the amount you want to send & click send. The crypto poker site is now waiting for your transaction to be processed. You should wait no more than 15-30 minutes after initiating the transaction, and your poker balance should be updated – now you can start playing some cryptocurrency poker. If you manage to book a profit at the tables, you can then withdraw and enjoy your bitcoin poker winnings – good luck at the tables!
Coinbase is a popular exchange around the world and provides a sleek user interface with easy to use functions. Coinbase is a VC backed company that gathered over $100 million in funding. You can purchase bitcoin and other major cryptocurrencies on their platform through a bank account, credit card and debit card, or alternatively send your BTC address on Coinbase to friend so that he can send you some bitcoins.
Coinbase offers 2-factor authentication for their users, which means an extra layer of security is added to your account. When signing up, choose your account type, verify your phone number, setup your preferred payment method and you're ready to roll!
Binance is the current leading crypto exchange, offering over 100 coins for trading, depositing and withdrawal. They have very competitive fees and are based in Hong Kong. The trading fee is at a flat rate of 0.1%, and all crypto deposits are free. The basic view for trading has a nice design with all the necessary info visible in the layout. You can buy many currencies such as Bitcoin and Binance Coin through a credit card on their platform. Withdrawals in crypto have a small fee that correlates with blockchain transaction fee. Moving large sums of crypto is easy with Binance as soon as you have verified your account, which allows you to withdraw up to 100 bitcoins every 24 hours.
Uphold is a cloud-based platform offering financial services with over 30 currencies supported. Founded in 2014, Uphold has completed a Series B funding in the US and their company is also known as Bitreserve or Uphold Group. Their main service is easy storage of crypto and fiat assets, sending funds to other Uphold users and currency exchange between traditional fiat currencies and cryptocurrencies. Uphold supports 2-factor authentication, adding an extra layer of security to your account. They are based in the US and have a trading fee between 0.65%-3.65%. You can buy different cryptos on your Uphold account through a bank transfer, credit card and debit card.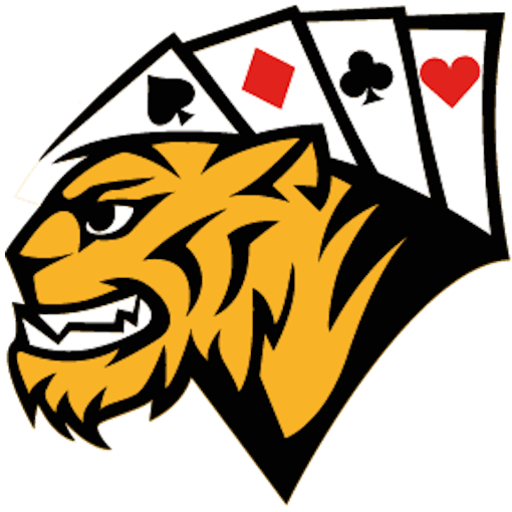 Editorial team curates and publishes in-depth reviews and ratings of online poker sites by using their extensive industry experience. Content is created by both in-house team of experts and outside authority contributors.