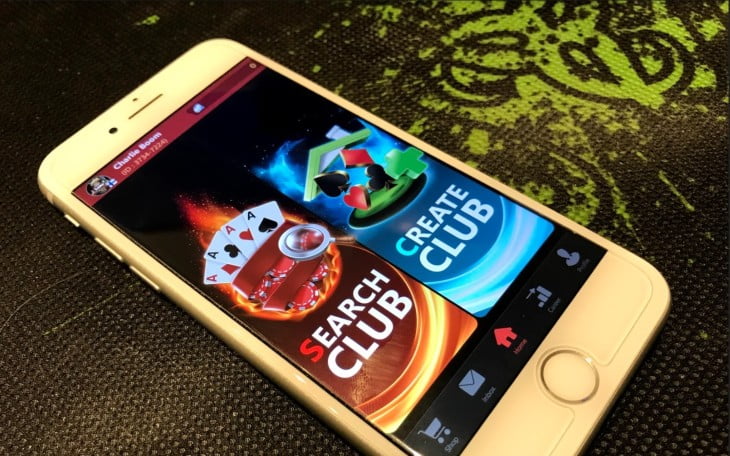 GGPoker dropped a giant news bomb at the end of January 2021 by announcing a standalone poker mobile app for private games online. To take on popular poker apps like Poker Bros, Pokerrrr 2 and X-Poker, they publised a new product called ClubGG Poker. For industry experts, this move into the social poker app market is not such a big surprise. After all, while GG Network is popular almost everywhere in the world, there are certain countries and jurisdictions where licensed online poker rooms are not going to be available for a long time. The new app is available for download in both the App Store and Google Play Store. The options of starting or joining a club is open for anyone who wishes to play on ClubGG Poker app.
If you've played on GGPoker mobile app, you will find ClubGG Poker room to run on pretty much a similar engine. We played Texas Hold 'em, 4-card & 5-card Pot-Limit Omaha during our testing of the mobile poker software. If you had to describe the app, our best bet would be social poker. The app is full of cool elements like emojis, a smooth bet slider, and a visually crisp hand history feature. We used Samsung Galaxy S10 and iPhone 12 as testing devices, on both of which the ClubGG Poker app was running very smoothly.
The app has become somewhat popular among Youtube poker streamers and their audiences.  However, we still find the traffic and action better on other mobile poker apps. That's why we opened a player waitlist of ClubGG here at Beasts of Poker for those of you who want to get access to the games as soon as there are big enough clubs and unions for regular midstakes games to run. Our ClubGG Poker review will be updated on a consistent basis quickly once we see that the action is sufficient to offer clubs for our players.
Let's have a quick look at the most essential features of ClubGG that have been released so far:
How to sign-up on the ClubGG app?
Getting started with ClubGG is super easy. Just go to the App Store or Google Play Store, search for ClubGG Poker and download the app. Alternatively, you can go to https://www.clubgg.net/, download their app and get it installed on your device.
According to GGPoker's Head of Marketing Operations Paul Burke, ClubGG is introduced to the poker market to fill in the home game feature gap lacking in the GGPoker app. While the exact ClubGG operation model's information is yet to be released, we predict the operating model will be a decentralized one similar to other play money poker apps. This would mean that unions consisting of poker clubs run the games. There are already functions in place that allow you to create a club and search for unions, so this theory makes perfect sense and is logical when considering the purpose of the app: To offer a home game experience on your mobile phone.
That being said, the ClubGG Poker app's role is to provide the platform for playing, not to offer real money poker services. Opening and hosting cash games tables & poker tournaments will be the responsibility of ClubGG poker clubs and unions.
Here's a quick video with Lára Neacy explaining the concept and how you can quality to live events in the US by playing on ClubGG:
Will ClubGG become popular among poker players?
Oh, you bet! Quite a few things are going on for ClubGG that will help them grow in player traffic, like:
What does a ClubGG club look like?
Once you have joined a club by putting in a club ID, the ClubGG app shows you a list of all the tables that are currently available at that club. You'll see basic info like the number of players, stakes, and game format played at each table. Jumping into your favorite game happens in just a few clicks: Choose a table you want to play at, pick your seat & load chips and you're ready to play some cards!
What about the interface, aesthetics & features of ClubGG mobile app?
The poker experience offered by the ClubGG app is nothing short of remarkable. You have the hand history review, emojis, and other elements developed by NSUS Ltd, the private company behind GG Network and GGPoker. The gameplay and animations are very smooth as you would expect from all products of GGPoker. We didn't find too many flaws during our testing – perhaps the only thing that might be slightly annoying is the placement of emoji animations, as they can cover your hole cards a bit – at least if you use them a lot!
We have good news for high volume players: You can use the multi-table feature to simultaneously play up to 4 tables. Swiping between tables is super fast, and the timer stands out clearly from the table background. Buttons and sliders for table actions like checking, betting, or raising? You guessed it: they're carefully designed and skillfully implemented.
What games and stakes can you play on ClubGG?
The game formats available on ClubGG during the Beta phase are No-Limit Hold 'em and Pot-Limit Omaha. Besides NLHE and PLO, 6+ and OFC (Open Face Chinese) will be added soon. This is in line with the games available on GG Network. As PLO5 is a trendy game on mobile poker apps, we predict this format will be made available shortly as well.
We expect an extensive range of stakes to be available on ClubGG once the first unions are formed. Make sure to check out updates on our ClubGG review for the most up to date information on stakes.
How much are the rake and rakeback?
Rake structure has not yet been released to the public so this info is currently missing. We'll add the complete rake structure and rakeback deals to our review as soon as they are available.
Does ClubGG run any promotional campaigns?
Most likely, yes! With the massive marketing resources of GG Network, there can be quite a big upcoming launch of ClubGG with multiple promotions, campaigns and bonuses for new players. Signing-up through Beasts of Poker gives you a guarantee on any deposits as well.
What about deposits & cashouts on ClubGG?
Although this is just pure speculation at the moment, it's expected that private clubs and agents will hand deposits and withdrawals for their players. Popular deposit and withdrawal methods include Bitcoin and other cryptocurrencies. More information on this coming soon!
Can you use tracking software such as HEM or PT4?
No, third-party trackers and HUDs will not be allowed. GG Network has a strict policy on not allowing any 3rd tracking software, poker solvers, or poker hand charts to be used while playing. The policy is put in place for a good reason: To protect the casual players from being targeted by sharks.
How to join a ClubGG club?
To join a club, open up the ClubGG Home view, click SEARCH CLUB and enter the Club ID & referral ID and click 'SEARCH'. Follow the steps given by the app and your club application will be sent to the club owner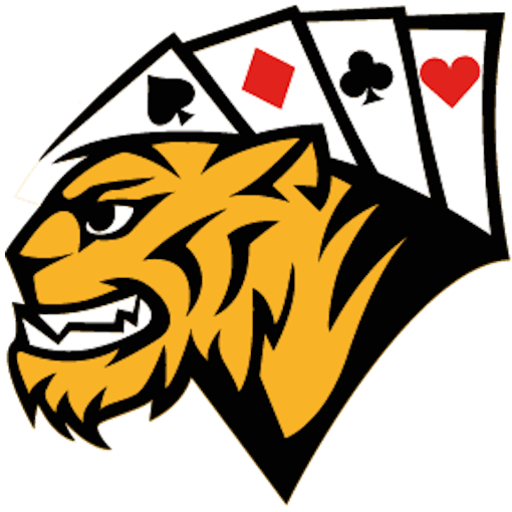 Editorial team curates and publishes in-depth reviews and ratings of online poker sites by using their extensive industry experience. Content is created by both in-house team of experts and outside authority contributors.