Did you know that over 95% of winning poker players use a HUD? We could go as far as to claim that all self-made online poker millionaires have used statistics or HUDs to some degree. As a poker player, you always want to have a competitive edge over your opponents at the tables. Whether it's a cash game filled with amateurs or a WPT tournament, winning is always the goal. We can only achieve this if we make better decisions than our opponents.
But if you may ask, how do I get the advantage over other players? Well, what if I told you all you need to do is search for the best poker HUD, learn to utilize the statistics it gives you, and you could crush your opponents. Nobody wants to be a sole loser when it comes to online poker – using a HUD is a surefire way to avoid that!
Poker HUD in full stands for "heads-up display." You can argue that it is a vital tool to have by your side at the poker tables when you start climbing up the stakes levels.
It's a program that allows you to gather and display data about your opponents. The data is gathered from hand histories, updated in real-time while you play cash games or tournaments.
The information displayed is of great importance, especially during a game of poker. You can keep track of a bunch of poker players across multiple tables or even various poker sites. Multi-tabling effectively can be a nightmare without a HUD!
Heads-up display relays data on your poker table on how another online poker player has played in recent days. The database is essential for keeping track of losses and wins, reviewing how you have played, and keeping an eye on your game's leaks.
Why should you use a Poker HUD?
You don't want to be left behind when your fellow players use powerful poker tracking software with HUDs. If you take poker seriously as an endeavor and not just as a "fun game," you should consider purchasing a HUD.
The best part of using a HUD? Your decision-making will become effortless like a second nature, almost automatic in time. After a few months, you can just quickly take a look at a few key stats, and you'll know what move to make. You'll also see if some of your villains are changing their frequencies and will be able to adjust accordingly.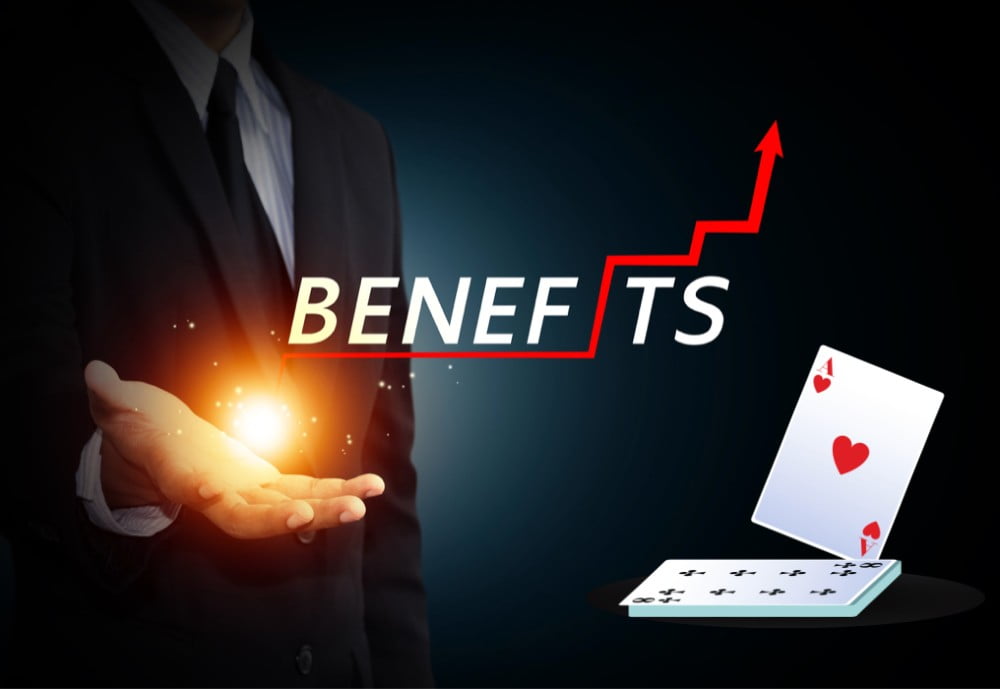 What are the Benefits of Playing Poker with a HUD?
The heads-up display (HUD) is one of the essential poker tools you can use as a poker player to understand your opponents. Some of the benefits of using HUDs include:
1. Self-Analysis of Your Poker Game
Being able to analyze yourself on how many hands you play is very crucial. By utilizing HUDs, you can take a look at your strengths and weaknesses and how you can boost your poker strategy.
If you find yourself playing more tables, then a poker HUD becomes necessary. The information you need to process once you start playing in two or more tables may be too much. HUD will help you not to lose track of some of the minute details that may cost you a game and interfere with your playing style.
3. The capability of Exploiting your Opponents
Using HUD poker software, you can quickly identify the mistakes and weaknesses your opponents are making during an online poker game. You can read their hand history, hence, improving your game.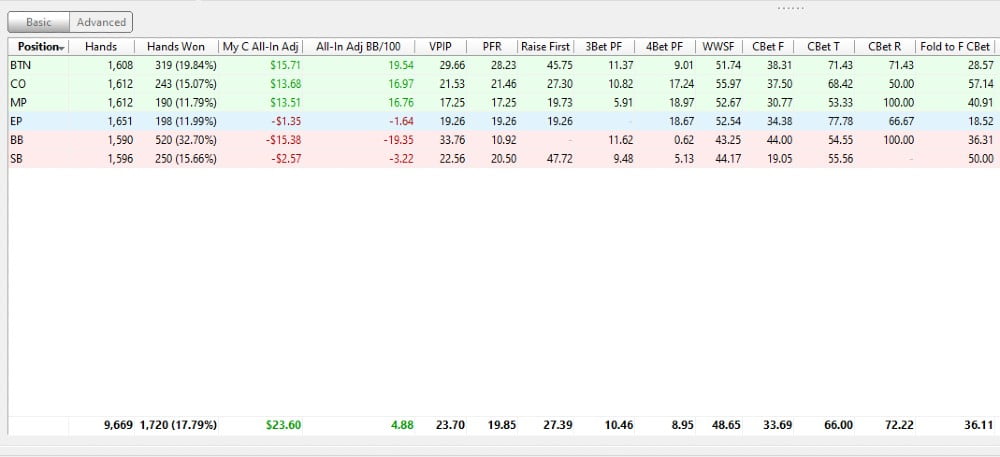 Poker Statistics Shown by HUDs
The most common information you will find displayed by HUDs include:
You can easily recognize losing online poker players just by looking if their VPIP is too high. In a 6-max no-limit Hold'em, many regular players range between 19-25% VPIP.
What are the Best HUDs in the Poker Industry
To further help you understand how HUDs come in handy when playing online poker, we have reviewed the industry-leading HUDs to help you pick the right one:
Let's take a closer look at them: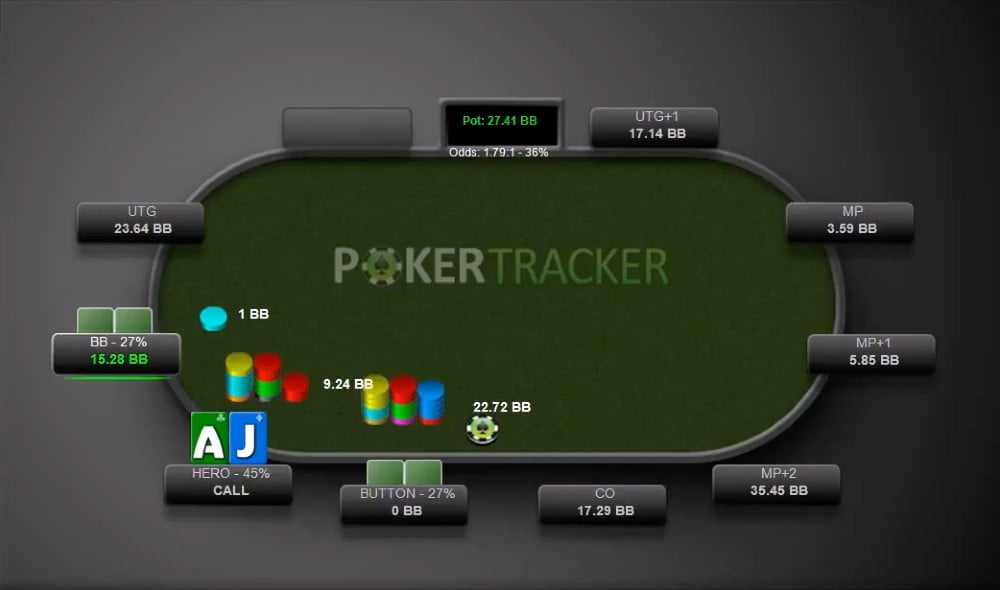 PokerTracker 4 Software: Top option for Grinders
PokerTracker 4 is one of the best poker software available. The 4th version of their program has a user-friendly interface making it less complicated than another poker HUD you will find. The program's main interface consists of various menus and three popular tabs: Play Poker, View Stats, can Community.
Play Poker and View Stats are what you can use to set up your HUD and analyze your play, while the Community tab is where you will use it for support and communication. Using PokerTracker 4 backend filters, you can track your opponent's strategies and follow up on your game.
For a poker player, trying to study a game can be challenging, especially when you are prone to making decisions that may be biased. It may be difficult for you to also find leaks in a game.
The information you need to process may take you countless hours to analyze. PokerTracker 4 finally came in to solve this problem. Nowadays, it's easier for a poker player to identify the leaks in their games as well as their villains, review hand histories, and adjust their strategy based on the database analysis.
PokerTracker 4 works on both Windows and Mac and is easy to download & install. PokerTracker 4 offers a 30-day free if you are interested in using it as your go-to poker hud. It is well versatile for tournaments, cash games, and SNGs (sit & go) poker.
Pros & Cons of Pokertracker 4
Listed below are some of the benefits a heavy grinder will get from utilizing this HUD.
As much as it may be among the best software to use, some aspects make it a deal-breaker. They include: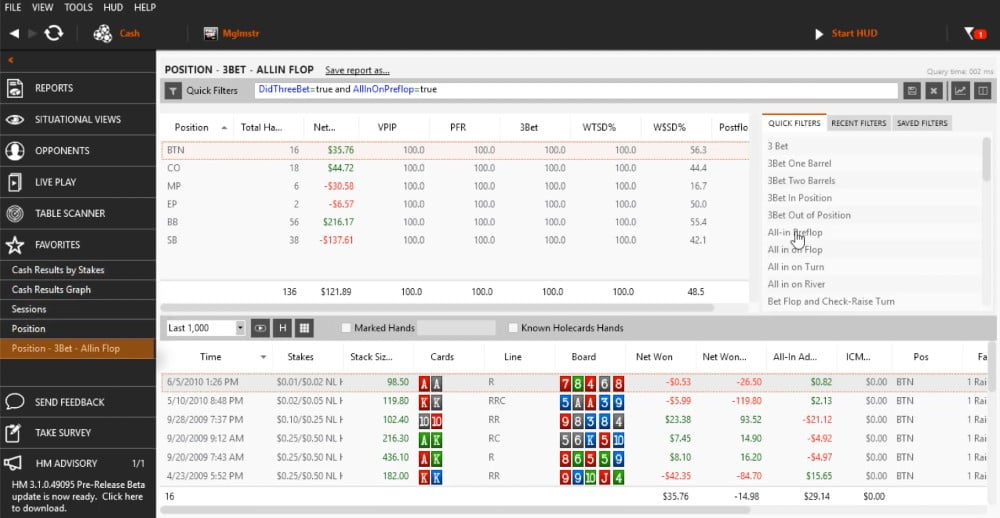 Hold'em Manager: Best tracker for extensive database analysis
Holdem Manager 3 has gathered over a million tournament players and cash game crushers as loyal users since it was initially launched over 12 years ago. The Hold'em Manager 3 is the most eloquent and powerful version of Hold'em Manager that ever established.
The Holdem Manager HUD overlays critical opponents' data straight on all your active tables. The built-in reports and query tool allow you to conduct extensive analysis after each session. Some poker pros prefer to do weekly or monthly study sessions to find every bit of edge from the information in your database.
Holdem manager 3 is a great tool to consider for online poker players searching for HUDs that operate efficiently on Windows.
It's one of the best user-friendly software available in the market, from setup to other features. AS their software is quite large and heavy, it can strain a PC or laptop with minimal properties.
Hold'em Manager 3 Features
Hold'em Manager 3 is built on the success story of Holdem Manager 2, taking into account the feedback on the previous version and increasing the value to the users. In HEM 3, you can easily select from a pre-configured HUD or create your own.
Thanks to its user-friendly, stylish, and navigable interface, first-time users should have no difficulties using it. The "Live Play" dashboard mixes several vital areas of play that will allow you to track your play during poker sessions. The hand replayer in HEM 3 is simply best in class.
What about beginners who are not familiar with poker tracking programs? Don't worry; with video tutorials, you'll get the hand of the user interface and functions in no time. The powerful filter and integrated tools allow online poker players to analyze almost all aspects of their play and results quickly.
Pros & Cons of Hold'em Manager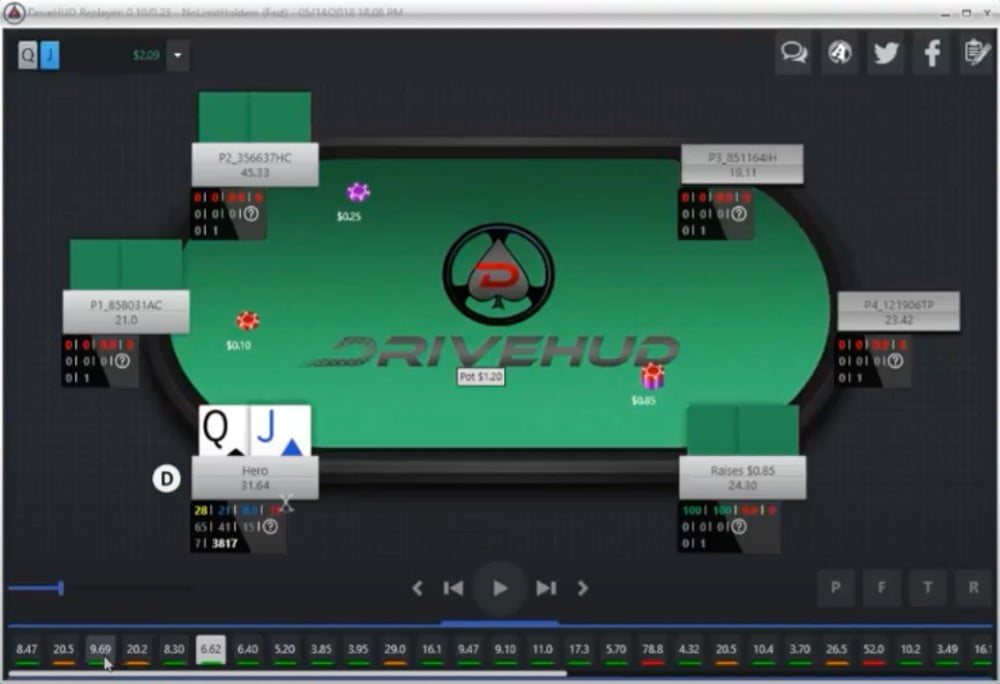 DriveHUD – Good Alternative for Beginners
DriveHUD is a heads-up display (HUD) and a poker database for your everyday online poker game. Some of the elements in DriveHUD that first-time users will find handy are due straightforward interface, speed of use, and easy-to-understand stats. It records all the hands you play online, allowing you to filter, review, re-play, analyze and graph all the hands you will play, making it a comprehensive software to improve your online play.
DriveHUD will show you useful information about each of the players on your table by overlaying a HUD on your available online poker tables. One feature that uniquely separates it from other available HUDs is its design. It offers you an array of color-coded icons and stats rather than shelling you with lots of texts.
Currently, you can only run DriveHUD on your Windows computers directly, but you have to use an emulator on your Mac. The software offers users a 30-day free trial before they decide whether to subscribe to it.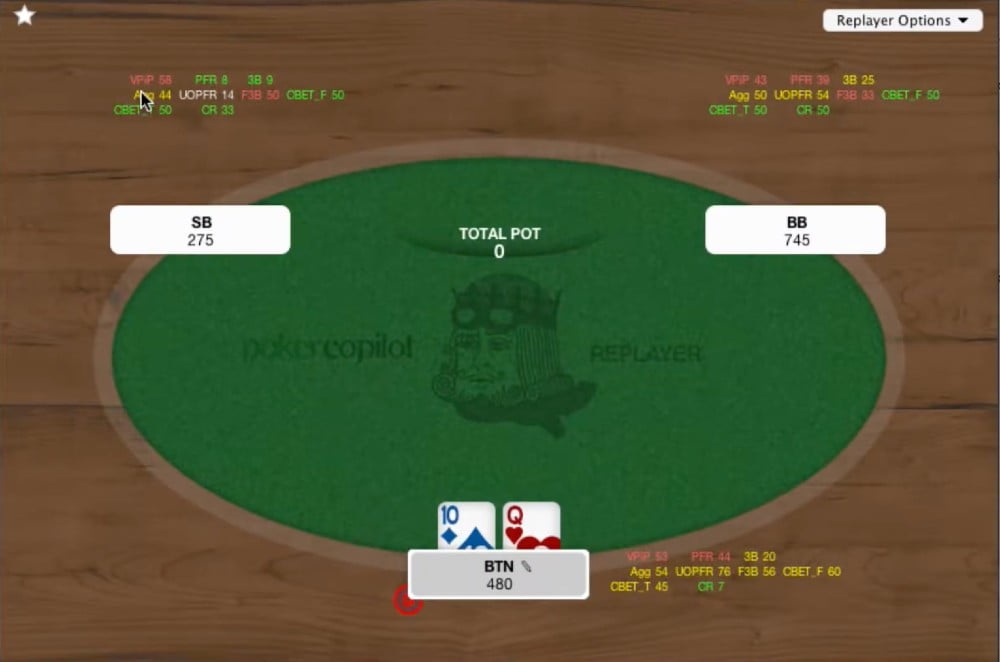 Poker Copilot: Sophisticated yet Simple
PokerTracker 4 & Hold'em Manager HUDs have taken the top dog position in online poker for many years in a row. Poker Copilot is challenging them with a unique approach not found in other HUDs: You don't need to install any database program to use it.
Poker Copilot, at first, was meant to be optimized for Mac users, giving it a home run when it comes to Mac compatibility.
After years of advancing and upgrading their software, Poker Copilot 6 is ranked among the sought-out HUDs that poker players can use.
Priding itself in the design simplicity and the sophistication in its stats, Poker Copilot 6 has finally had its share of success.
First-time players can navigate through it quickly, and the customization gives room to intermediate poker players and beginners to customize their HUD.
Another critical aspect of the Poker Copilot HUD is that you will always find it operating immediately at your poker table after sitting down, provided your game runs in a supported poker room.
Whether you like to play poker tournaments, cash games, or sit and go's, poker copilot fully supports all of these formats.
For a player seeking an easy-to-use, narrowed-down option to Hold'em Manager and Poker Tracker 4, this is a great alternative.
Pros & Cons of Poker Copilot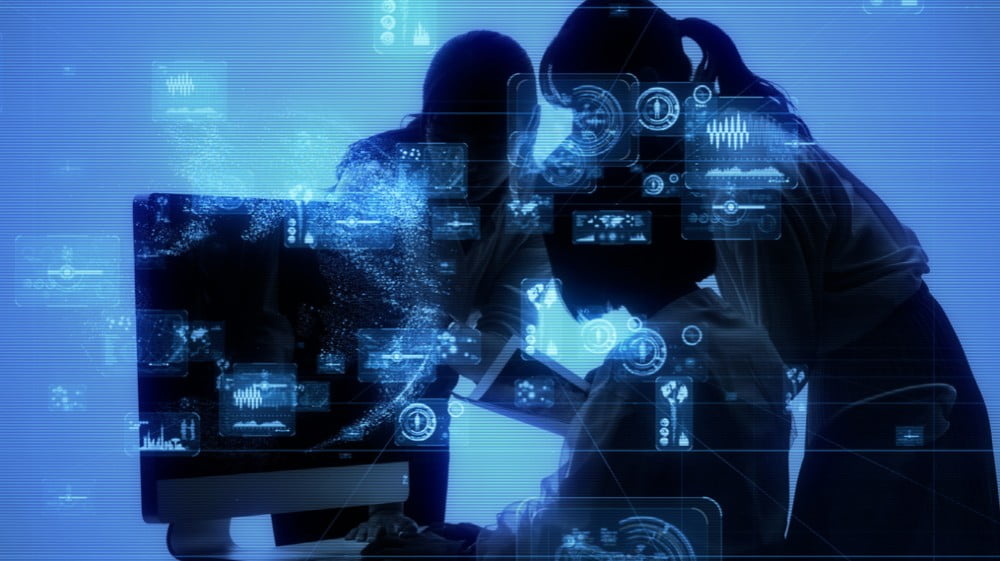 Is using a poker HUD cheating?
No, using HUDs is not cheating in poker. When you are using a HUD in a poker game, you're just making your analysis faster. What the HUD does is take data only from the hands you have played. It simplifies the work for you by analyzing the data more quickly than it would have been doing it manually.
The HUD only gives you information to support your decision. No matter how much data you may have on other poker players, your HUD will not tell you how to play. Deciding whether to call, raise, or fold will always be the player's responsibility, not software's.
A poker tracking tool is a program that you can use to give you a competitive advantage at the tables. Poker trackers and HUDs are designed for poker players looking to further enhance their skills in the game and increase the capability to make better decisions than their opponents.
Undoubtedly, software for poker tracking has increased the general level of understanding of poker as a game, making it more competitive. HUDs have also boosted chances for beginners and professional poker players alike to sharpen their skills at the online poker felts.
Next time you want to play some cards online, consider getting a poker HUD software to crush the game. We hope you find one that fits your budget and meets your gaming needs with this article's information. Even for a start, you could consider trying out the free-trial versions before settling on the ideal one. Most HUDs give you a test run for free before making up your mind on them, so make sure to take advantage of that.
Good luck at the tables!
Best Poker HUDs FAQ
What does HUD stand for?
HUD means Heads-Up Display. It's a poker tool with small extra screens next to all players at the table, showing you a set of stats like VPIP, PFR, 3B, and other essential statistics.
How do poker HUDs work?
Poker HUDs load previous hand histories and shows statistics on each of your opponents based on the data extracted from those hand history files. A poker HUD's essential function is to give you accurate information on your opponents' tendencies:
How often they raise pre-flop
How aggressive they are
How likely they are to fold on each street.
The stats are updated in real-time as your session progresses.
What is the best poker HUD on the market?
If we have to name just one, the best HUD for a professional player would be Holdem Manager 3. Other top options include PokerTracker 4 and DriveHUD.
Does PokerStars allow HUDs?
Yes, it does! PokerStars has thoroughly done their research to determine which program is a HUD and which one is not. They have then set down the HUDs that are allowed on their poker platform. PokerStars has highly recommended and authorized DriveHUD as one of the high-ranking poker HUDs.
What poker sites allow HUDs?
PokerStars, iPoker and Winamax are some of the major poker sites that allow HUDs.

GGPoker and other poker sites in the GGNetwork don't allow 3rd party HUDs or trackers. Instead, they have their own simple poker HUD integrated into the software.

PartyPoker may allow you to use HUDs for tournaments but limits your use of HUDs in ring games.

Winning Poker Network and Americas Cardroom allows HUDs for various poker games but not Go tournaments and Jackpot Sit.

888Poker allows HUDs on all games except for span cash.

Mobile poker apps like PokerBros and PPPoker usually require a specific tracking software or HUD, like Hand2Note.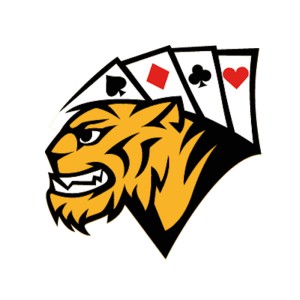 Beasts Of Poker
Editorial team curates and publishes in-depth reviews and ratings of online poker sites by using their extensive industry experience. Content is created by both in-house team of experts and outside authority contributors.