Just like in other strategy games, in poker all players have different types of strategies. Although it might be difficult to beat some villains, you will find others to be a walk in the park. The trick to learning how to defeat bad poker players is to exploit their flaws and lack of experience. But first, you'll need to learn how to identify them!
Before we go any further, let's get one thing out of the way: you'll need weaker poker opponents if you want to build your bankroll faster. You'll be sure to win most of your money against bad poker players – against the sharks you'll either win marginally, break even, or lose steadily when accounting in the rake.
The question is: How do you recognize a bad poker player? And what tricks can you use to beat them?
Read on for a detailed insight into some of the most common mistakes, leaks, and errors bad players make at poker tables. You'll learn how to identify them in no time! Now let's get started:
Signs of a Bad Poker Player
If you want to be successful in poker, you need to be patient. It is critical for both the learning process in both cash games and tournament play. Overnight success is rare, but if you truly want to be a great poker player, you must devote time to studying various strategies, hands, theories, and ways to improve. Bad poker players lack this important virtue. They want to become a legend overnight, which is simply not possible.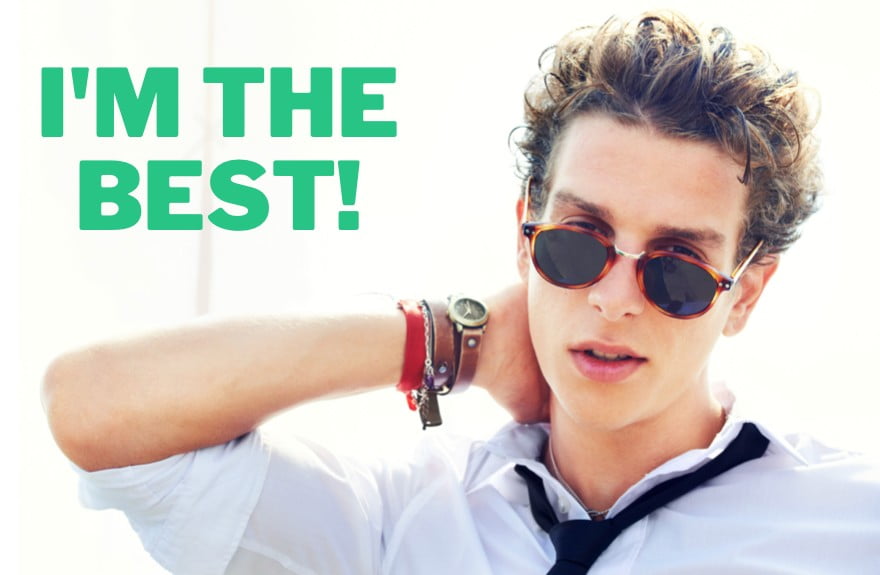 Your ego can sometimes ruin everything. If you have a hard time accepting defeat, it should be a red flag that you are not a good player. Even the best poker players are aware that they will not be able to win all the time. It is, sometimes, just a matter of luck.
Accepting these facts and letting go of your pride and ego are critical components of poker success. Good players don't allow their emotions to take control of their performance – it will only lead to rash decisions and a negative outcome!
Not Being Able To Deal With Numbers
If nothing in the game seems to be adding up for you, it could be a sign that you're not paying attention to the numbers and math. While being a math whiz isn't required, it is beneficial to have a basic understanding of the poker odds and probabilities that you and your opponents face.
You should be making assessments and asking yourself questions during each tournament or cash game, such as:
It's critical to be able to evaluate these kinds of calculations on the go. Bad players tend to not consider any of these aspects. Instead, they just peek at their cards and see if they like their hand or not!
Poker necessitates both patience and discipline. It is what allows you to avoid jumping the gun and waiting for a profitable spot to pull the trigger. Poker is not a game for those who are easily bored or impulsive. Even if you have a lot of knowledge about the game and how much different starting hands are worth, a few sloppy moves can make your stack bust very quickly. You'll be able to stay in the game much longer if you practice discipline.
They Don't See the Bigger Picture
Everything we do is poker is based on the underlying odds of the game. However, with proper knowledge and poker strategy, you can gain an edge. Yet, luck will always play a role in the game. It's critical to have a sense of the big picture. Each hand or session is less important than the lessons you learn from them.
Bad players don't manage to turn their mistakes into opportunities for improvement. They're simply unable to see beyond the present moment. To deal with the inevitable swings in poker, it's critical to be able to maintain perspective.
How Do You Beat Bad Poker Players?
Poker is primarily a skill-based game with only a small element of luck in the long run. There's no doubt that if you work hard and study the game, you'll win money sooner or later.
However, the quality of the other players at the table has an impact on your results. There are good and bad poker players, and when you play against weaker opponents, your chances of winning are much higher. Here is some detailed insight into how to beat bad poker players:
Observer How They Play and Adjust Your Strategy
Once you've figured out how your competition plays, we recommend you create and implement an action plan.
You need to change your strategy based on observation. When someone is playing passively, you must be very cautious when they're betting heavily on all streets.
What if they're playing like a maniac? You must be patient and allow them to make a costly mistake in a bad situation if they are overly aggressive. It's almost a foregone conclusion.
When playing against weak players, the worst thing you can do is make complicated moves or large bluffs. Their reactions are hard to predict if they don't understand what you're trying to convey. Stick to the basics and play good old ABC poker. You should try to keep it simple!
Identify their Sub-Optimal Tendencies
If you want to win in any game, the first thing you should do is to know and understand your opponent. Examine their style of play: Is it possible that they're playing too many hands pre-flop? Do they play aggressively or passively?
Knowing these things will help you figure out if you're playing against a weak opponent. By watching their habits, you can reveal their strengths and weaknesses. If you see someone playing casino games before sitting down at the poker table or taking some free spins and playing slots on their phone, you can assume they are not professional players (unless they have a gambling problem to go with their profession!).
Patience is Key to Beating Bad Players in Poker
It can be more difficult to play against weaker opponents than it is to play against professionals. When playing against good poker players, you'll need to bring your A-game to win. Conversely, when playing against bad opponents, it's easy to underestimate them, which can land you in trouble.
Although it is far more profitable to play against bad players, you cannot afford to let your guard down at any time. Rely on your poker knowledge, give yourself plenty of time to consider important decisions, and don't make any rash decisions. That's pretty much all it takes to beat weak players.
Avoid Bluffing if the Opponent Hates Folding
At a poker table with bad but loose players, bluffing is one of the worst things you do. With a wide range of poker hands, an opponent that hates folding will probably call you down.
They will call even if they have a bad hand because they lack a clear strategy – bad players are only concerned with the pot's money and their fear of being exposed to a bluff. It is a skill that must be mastered, and it can backfire against players who are weaker than you.
However, semi-bluffs might work, but it's impossible to know what bad players will do in advance. What's more, you should ensure that you only bet your strongest hands while keeping a close eye on other players. Be ready to seize any opportunity if they can't fold their mediocre hands.
There's a high chance that they'll bury themselves if they keep calling and hating folding. You don't need to do much more than being patient, play smart, and charge them when you manage to make some big hands.
What Should You Not Do in Poker?
The majority of people who play winning poker online have one or two main playing styles and opinions on specific poker strategies. Although they may not agree on everything, there are a few things that winning players agree should not be done when playing poker online:
Don't Rush Your Decisions
There's a reason for a time limit being in place at every poker game. No one wants to see a player mull over every decisions for minutes! Yet, it is critical to avoid rushing important poker decisions. Instead, try to work through them methodically. You will make a better decision if you take your time and consider all the relevant information, especially when the correct play is not clear.
However, if you're serious about playing poker for real money, you'll need to make wise decisions and maintain discipline. This is true of all types of money games, from online bingo to horse racing betting.
One of the most common mistakes made by online poker players is playing trashy hands pre-flop. Throw it away if it isn't a pair, two face cards, or at least suited or connected. There are times when you should play other cards to keep your opponents guessing, but you should stick to premium hands the majority of the time. They are your bread & butter winners after all.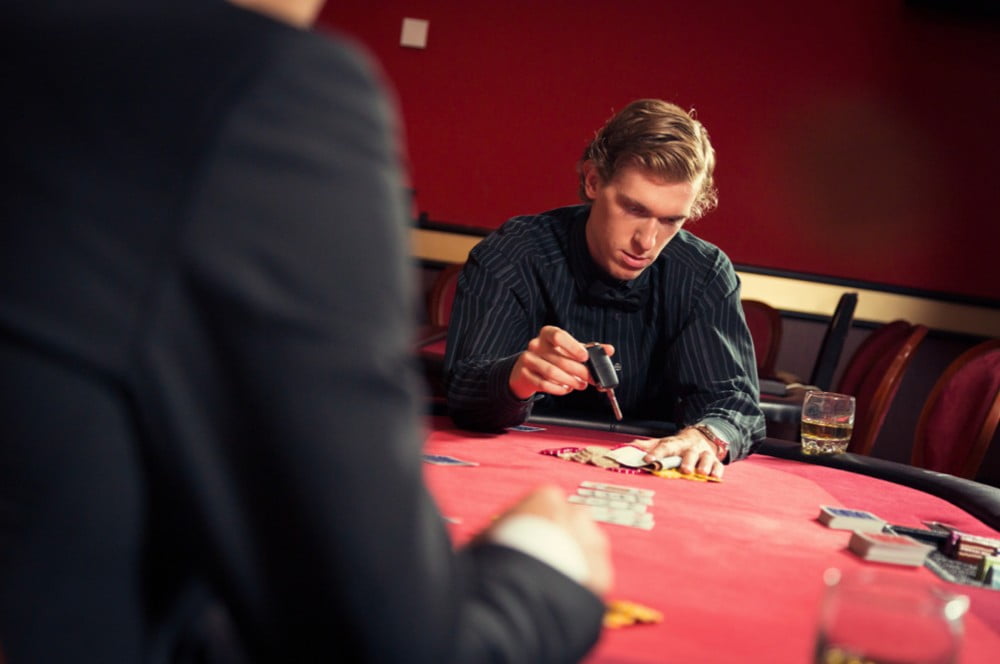 What to Do When You are Running Bad in Poker?
Many players advise taking a break when things are going bad. If the run bad starts affecting your game, it will be a good idea to take a break. But for how long do you take a break? That, of course, varies from person to person. The longer your break should take, the wiser you will be. On the other hand, you might miss some profitable games. There are no two similar situations when it comes to handling a run bad.
As a rule of thumb, try taking a day or two off from poker to spend time with family or do something else with your friends. By taking a short break to rest, you will be able to return to the tables with a new perspective.
This is quite obvious. Accept that running bad is an unavoidable part of the game, and keep grinding. This advice could be great or terrible, depending on your personality style. This is your favorite choice if you shine in the face of adversity and consider running bad to be a form of adversity. However, if a bad run causes you to tilt too much and lower your poker win-rate, you should revert to the 'take a break option.
Consider Playing More ABC Style
Some players would recommend tightening up and reverting to complete ABC poker if you have a bad run. However, although this advice is well-intentioned, it is almost always wrong for high stakes players or someone who plays for a living. If you're not doing well, it doesn't mean you're not playing well.
You should not change your strategy lightly just because your results have been bad. However, it can temporarily help your game to switch to a more ABC style of playing. Once you gain back your confidence, you can bring back the full repertoire of plays!
If you want to be a good poker player, you must learn to recognize & beat players worse than you consistently. The lack of talent and experience of these players should be exploited – after all, poker is a game where money comes from the mistakes of your opponents. Most importantly, you should aim at finding the weakest player at the poker room or table you're playing at. The profits will follow this simple practice.
Bad players tend to make the same errors over and over, which makes it easier to identify them. Once you've determined that a player at the table lacks experience and skills, make sure to grab a seat. Focus on exploiting their tendencies, and don't ease up on the pressure until all of their chips have moved towards you!
What if you're playing live poker games at casinos? You can gain valuable knowledge about your opponents with a little chat. You will can take their mind off poker and recognize some of their habits by attempting to strike up a conversation with them. Also, if you're playing against someone new to the game, make sure that you treat them with respect. Too many players are acting like jerks towards newbies in the game – don't be that guy or gal!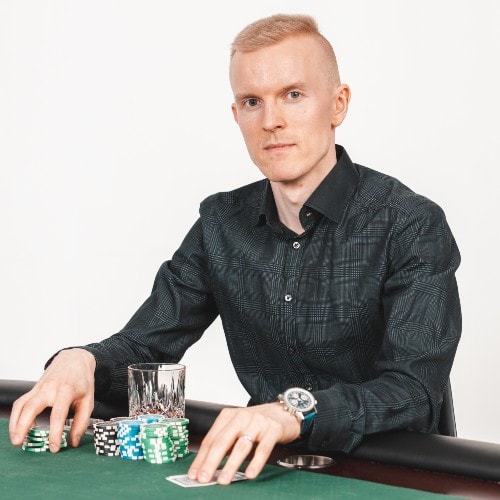 Johannes is the Editor in Chief at Beasts Of Poker and is an expert in both live & online poker. Johannes played online poker semi-professionally for 5 years while completing his Master's Degree in Technology.