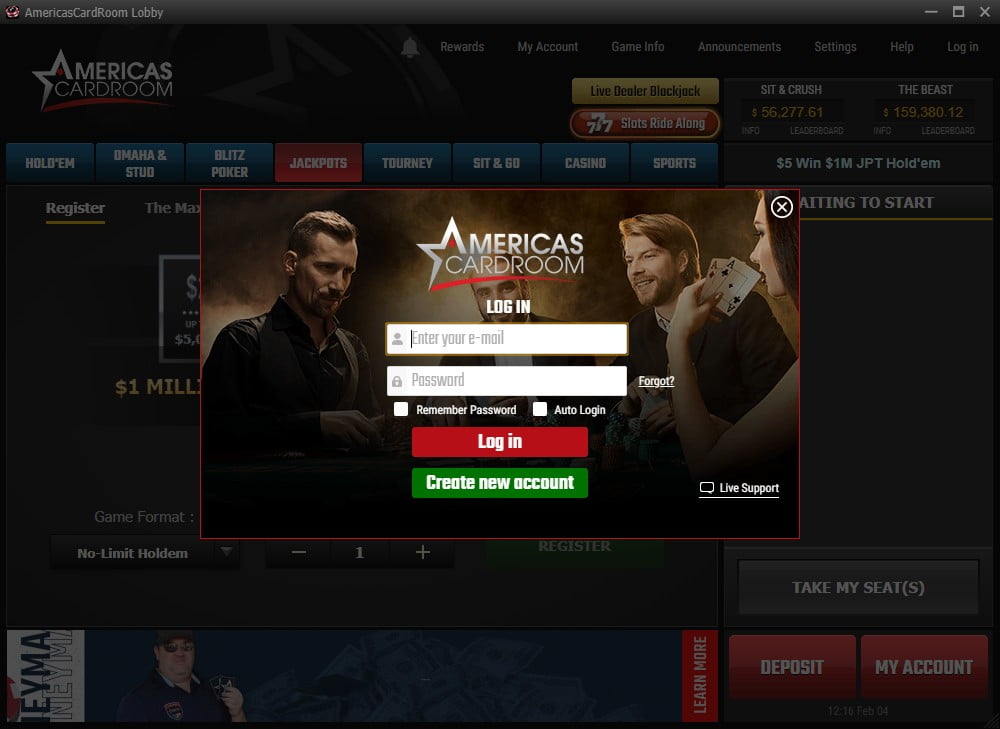 As you may have guessed, Americas Cardroom is a USA-themed online poker site that serves parts of the United States, Canada, and some Latin America countries.
Headquartered in San José, Costa Rica, Americas Cardroom was founded in 2001 as part of the Winning Poker Network, which was then known as My Poker Network. Americas Cardroom entered a market that was mostly dominated by the likes of partypoker, Paradise Poker, and PokerStars.
Although My Poker Network ran several other smaller rooms such as DSI Poker, Casual Poker, and Live Action Poker, Americas Cardroom was the network's flagship skin and still is to this day. The room originally ran on the Dobrosoft platform before moving to the OnGame Network. In 2011, ACR acquired a 7-year old online poker site called Doyle's room named after the famous poker professional Doyle Brunson.
A later move to the Yatahay Network saw the Americas Cardroom brand shelved with players migrating to the True Poker room. However, on Blue Monday, the Yatahay Network saw 10 of its sites closed down in the United States. 
Instead of leaving US soil, the brand decided to rename itself Winning Poker Network and Americas Cardroom once again became the flagship skin. The company then decided to lease software from IGSoft in order to compete with the bigger brands. This lasted until 2019 when the network once again moved to a new platform, SJH. Offshore licensing makes Americas Cardroom legal and available to US players throughout all of the unregulated states with the only exception being Washington state.
Although Americas Cardroom has had several instances of botting and alleged cheating, the brand has recently made significant changes to ensure that its players' safety and the poker game integrity and tournaments are paramount. In February 2021, they signed Chris Moneymaker as the newest ACR Team Pro which is obviously great for attracting new players to their online poker room.
In this Americas Cardroom review, you'll find all the essentials like benefits and features of playing at ACR. Let's dive right in:
How to sign up at Americas Cardroom
Signing up for Americas Cardroom is simple enough and much like signing up for any other online poker site. Just follow these steps to open your ACR account: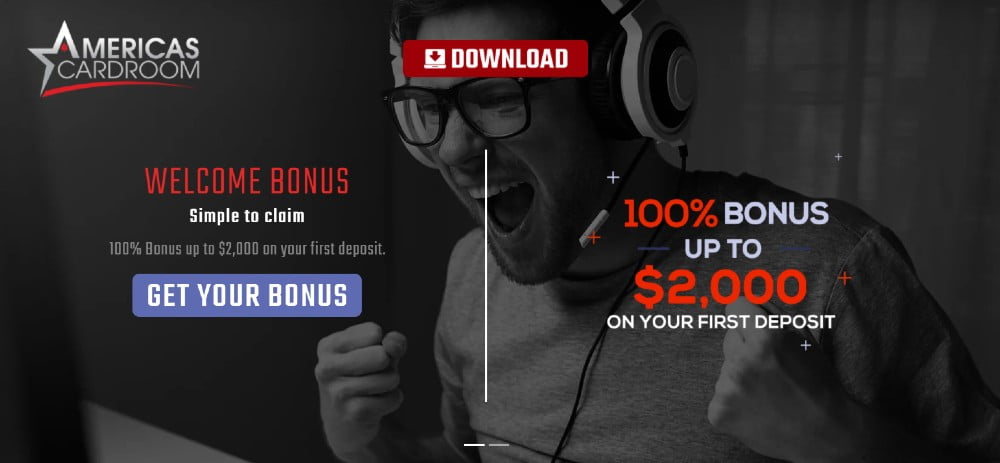 Big welcome bonuses seem to be the thing of late and Americas Cardroom doesn't disappoint.
The brand offers a first deposit 100% match welcome bonus of up to $2,000 for new Americas Cardroom players.
Getting your welcome bonus is very simple on ACR. All you need to do is make that first deposit of $25 or more and your deposit bonus is automatically added to your account.
Of course, if you want to get the full $2,000, you need to make a $2k first deposit. Not something that the average player will do, but for grinders, it's a possibility.
Your ACR bonus is released in increments of $1 for every 27.5 Award Points you earn at Americas Cardroom. You earn these Award Points through the platform's Elite Loyalty program (more on that later) which awards you 5.5 points for every $1 paid in rake or fees.
You have 60 days to make use of your first deposit welcome bonus which is plenty of time to build up the points required.
Besides offering a fat welcome bonus, you can find some pretty big games on ACR – take a look at the video clip below where Landon Tice & Bill Perkins clash in a giant pot:
Why is Americas Cardroom so popular?
The welcome bonus is quite good but aside from that there are a few other reasons that make Americas Cardroom a popular choice particularly in North America.
These include: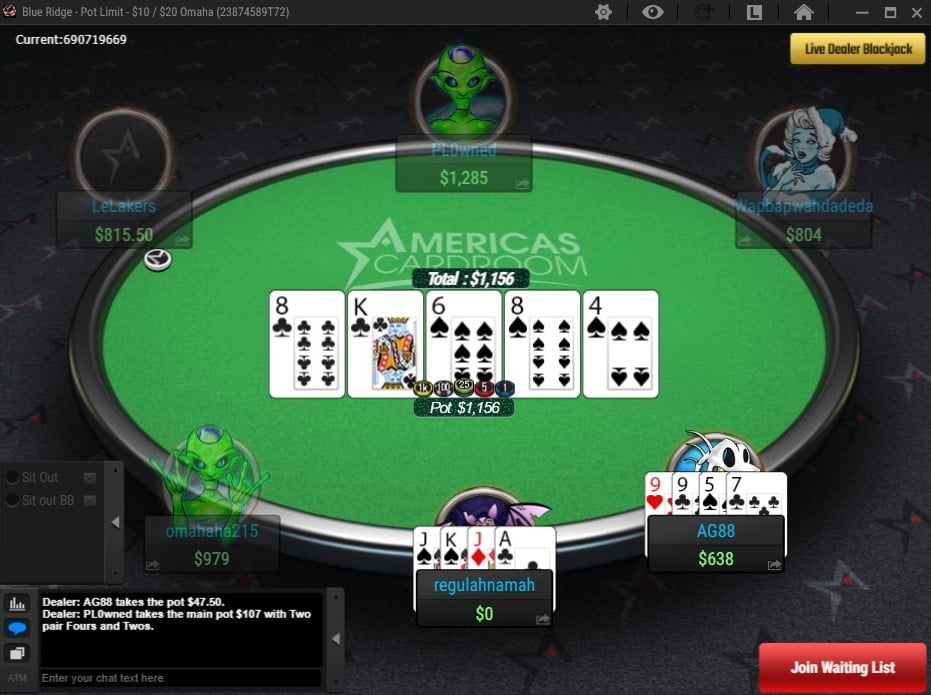 If there's one thing you'll immediately notice about the Americas Cardroom poker software is that there's a lot of ways you can customize your tables. It's pretty slick and very stylish but doesn't really make a whole lot of difference to the overall experience. Still, it's nice to be able to change the poker site's scenery as much as you want.
The change to the SJH Studio software platform hasn't been without its bugs but overall, it seems that the move has been a positive one. Accusations of being a rigged poker sites have been cleared by iTech Labs auditing the random number generator at ACR – they concluded the RNG is working reliably. This is a good sign as Americas Cardroom takes game security seriously. Player to player transfers are enabled at Americas Card room. A nice detail that almost every poker player will appreciate about Americas Cardroom is you can see what the average pot at any given table is.
The lobby itself seems to be quite easy to navigate but the stats aren't always accurate. This means that the waiting list doesn't always work as it should. However, once you're in an actual game, there are very few glitches and everything runs pretty smoothly.
The poker client is available on Windows and Mac but until very recently there was no mobile poker app. Thankfully, there are both Android and iOS apps now available BUT the mobile apps don't have all the same features or access to the same real money games as the desktop version of the poker client. Hopefully, this will change as the apps are updated in the future.
Americas Cardroom could do a little better with their poker software features but overall, it's a solid product compared to alternatives in the poker industry. We imagine that the recent change to SJH Studio is still a work in progress at ACR and that any minor bugs will be ironed out in the future.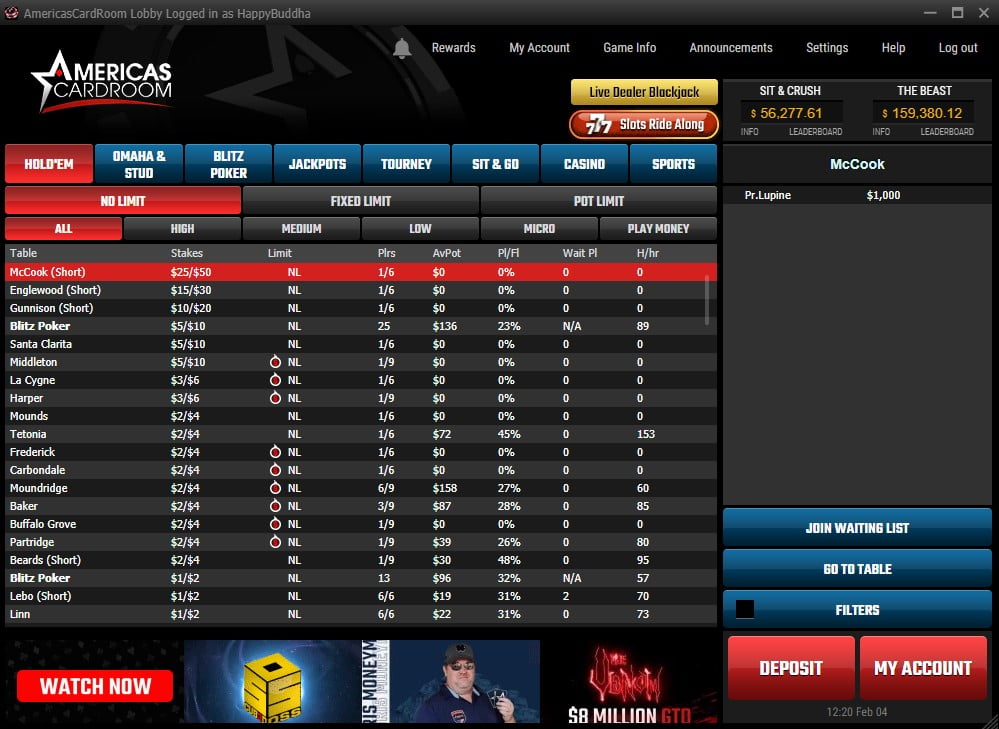 Traffic overview and games at ACR
Now player traffic is what an online poker platform is all about, right?
With Americas Cardroom not being quite the household name of other online gaming brands, you might think that traffic is quite poor. Incredibly though, the opposite is true.
Cash player traffic at Americas Cardroom floats at around 1,000 players during peak hours which is reflected in the number of tables open at busy times. Over a million hands of poker are played by the ACR player pool each day.
The daily $10 multi-table tournaments regularly bring in 1,000 players while the occasional million-dollar tournament (yes, they have those) can draw in twice as many players. You can qualify to bigger events through satellite tournaments that run regularly at ACR.
If you compare these to some of the numbers more famous online poker rooms have in the US, you'll see that Americas Cardroom is sitting pretty in terms of traffic at different poker games.
So what about the cash games?
The most popular real money games by far are No Limit Texas Hold'em at microstakes right up to $5/$10. Most players will have an easy time finding action that suits them. There are also Pot-Limit Omaha games and Pot Limit Omaha Hi/Lo cash tables but not quite as much action as NL Texas Hold'em. You can also play Seven Card Stud and Seven Card Stud Hi-Lo, but good luck finding much action at those tables.
One of the standout options available on Americas Cardroom is the lottery-style Jackpot Poker which is a sit and go format. As you can imagine, Jackpot Poker uses a randomized multiplier that determines the size of the prize pool. It's a feature that appears on most other poker sites in some shape or form so while it's no innovation, it's still good to see it there as it appeals to casual players.
The highest multiplier on Jackpot Poker gives a prize pool 2,500 times the buy-in while the lowest is 2 times the buy-in.
Americas Cardroom also has a Maximizer feature that drops you into Jackpot games as soon as a seat becomes available. You can choose to play up to 10 tables of real money poker at a time, but any more than four is probably too much to handle.
And we're pleased to see that they have finally added a version of fast-fold poker (Blitz Poker) in Texas Hold'em that was missing for many years.
Speaking of other online gambling games, ACR offers casino games including live dealer games. So if you want to try your hand at Blackjack or other games besides playing poker, you can do that at Americas Cardroom. 
Can you use tracking software such as HUDs?
Yes, you can use Heads Up Displays at Americas Cardroom poker tables.
While many other online poker rooms prohibit the use of HUDs, Americas Cardroom has no problem with them at all. The same is true for other WPN skins like Black Chip Poker and True Poker. This is a surprising position given that the brand has faced some pushback from players in the past who claimed that ACR was rife with bots and cheating.
WPN took strong action dishing out bans and even going so far as to guarantee that Americas Cardroom would reimburse players affected by cheating or bots. While this has little to do with HUDs, many assumed that they'd be banned regardless. Thankfully, for grinders, that never happened.
How much is the rake and rakeback at ACR
Rake at Americas Cardroom is generally set at 5%. Here's a rake structure used at different stakes:
| | | | | | |
| --- | --- | --- | --- | --- | --- |
| Stakes | Rake per pot | 2 Player Cap | 3 Player Cap | 4 Player Cap | 5 to 9 Player Cap |
| All Stakes Up to and including $1/2 | $0.01 for each $0.20 in Pot | $0.50 | $1.00 | $2.00 | $3.00 |
| Stakes $2/4, $3/6 and $4/8 | $0.05 for each $1 in Pot | $1.00 | $1.50 | $2.00 | $3.00 |
| Stakes $5/$10 and Higher | $0.25 for each $5 in Pot | $1.25 | $1.75 | $2.25 | $3.00 |
The interesting thing about this poker room is that it uses the weighted contributed rake calculation to determine rakeback in poker. This means that you are rewarded according to how much you contribute to the pot, not just the rake paid. Players who contribute more to the pot will earn more rewards which is only fair. This also means that players can earn their bonuses faster by playing in cash games and not folding all the time.
Unlike other online poker rooms, Americas Cardroom gives you the option of taking a flat 27% rakeback deal or joining the Elite Benefits VIP program that rewards you with cash bonuses and other benefits according to your level in the program. The flat rakeback deal is quite good as it bases your rakeback on the Americas Cardroom tournaments and cash games played on a daily basis. You can redeem this rakeback at any point by checking your account.
The Elite Benefits Loyalty levels are quite quirky going from Lieutenant all the way up to 5-Star General. We're not sure why they went with the military theme but it is what it is.
The levels are as follows:
Lieutenant — 0 RP
Captain — 750 RP
Major — 3,000 RP
Colonel — 7,500 RP
General — 100,000 RP
5-Star General — 1,000,000 RP
The top four levels are based on monthly rewards points (RP) totals while General and 5-Star General are awarded based on yearly totals.
You can change from the rakeback deal to the loyalty program or vice versa, but you can only do this once.
Players on Americas Cardroom must be above the legal age for gambling in their home country or state. They must also be legally allowed to gamble.
As listed on the official website, players from the following areas cannot play on Americas Cardroom:
Sweden, Guadeloupe, French Guyana, Mayotte, Réunion, Martinique, France, Spain, Italy, Turkey, Louisiana, Kentucky, Maryland, New Jersey, Delaware, Nevada or Washington State.
Americas Cardroom is a global online poker provider, but we imagine that there could be other countries not included on the list where the poker room is unavailable.
Promotions and campaigns at ACR
Americas Cardroom is really going for it with promotions and poker tournaments. Alongside the 100% first deposit match of up to $2,000, there are quite a few $50 freerolls that take place throughout the day so there's always a way to make some extra bank without using your own cash.
The weekly leaderboard called The Beast ranks poker players according to their progress. Points towards The Beast Leaderboards are gathered at the cash game tables. There's cash prizes and tickets to tournaments available for the winners of this promotion. The best part is that all players are automatically entered with no additional fees as a percentage is taken from all rakes and then fed to 'The Beast'. Incredibly, each week sees as many as 800 players receive rewards and cash prizes.
The biggest draw on the site though has to be The Venom if we're talking about gargantuan prize pools. The first Venom multi-table tournament of 2021 had a guaranteed prize pool of $8 million with the winner walking away with a cool $1 million.
There's also the Cyclone Blitz satellites, the 7-day no rathole tables, and Sit and Crush leaderboard that rewards players for simply entering Sit & Go tournaments.
Overall, we'd say that Americas Cardroom has it sorted when it comes to promotions and campaigns for American players.
Deposits and withdrawals are a breeze at Americas Cardroom.
The usual payment options are there for deposits and these include:
Yep, that's Bitcoin and its friends right at the end there, with Bitcoin deposits available to both US and international players. Americas Cardroom was one of the first cardrooms to accept cryptocurrencies like Bitcoin Cash and Ethereum and it has since added a variety of other cryptocurrencies in available deposit methods. On top of that, you can make deposits with e-wallets and credit & debit cards.
Withdrawals are similar and include:
Again, the most notable addition here is Bitcoin, Litecoin, and Ethereum. These withdrawals take 24-48 hours and they're completely free of charge for ACR players. It's possibly one of the fastest withdrawal methods we've seen on any poker platform. Other crypto withdrawals are also possible but this can change according to the coin's availability at the time.
"Smooth and simple software. Good games especially on those high stakes rathole tables that have buy-in max 10bb – you cant reset your stack without taking 7 days off from that table so people will have a lot of 500bb stacks there mixed with some 10bb stacks = lot of action. Basically bitcoin and a dozen other cryptos are the only good deposit methods for bigger sums in the EU version, but it's worth the hassle."
– Eelis Pärssinen, Beasts of Poker Team Pro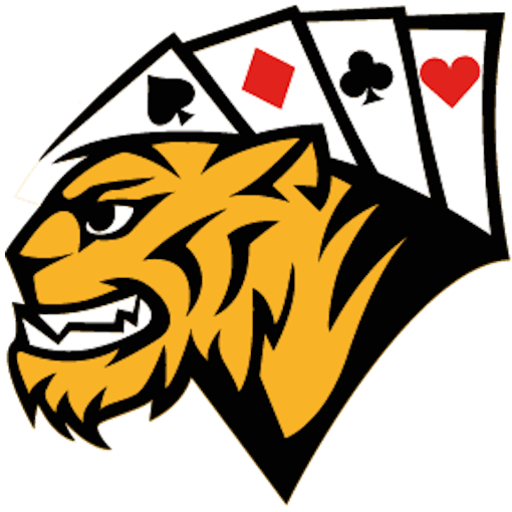 Editorial team curates and publishes in-depth reviews and ratings of online poker sites by using their extensive industry experience. Content is created by both in-house team of experts and outside authority contributors.
Sweden, Guadeloupe, French Guyana, Mayotte, Réunion, Martinique, France, Spain, Italy, Turkey, Louisiana, Kentucky, Maryland, New Jersey, Delaware, Nevada or Washington State