With over decade of experience each, it's safe to say that we've been around. Our teams 14 professional players have combined winnings for over USD 30 million from online and over USD 12 million worth of cashes listed in The Hendon Mob. We've played everywhere; from huge casinos in Las Vegas to little cottages in the middle of nowhere. We have loved, laughed and cried at the tables. But even more so; we have won at the tables. Our personalities might be different, our heritage or even our language might be different; but there's something that unites us with you: We Got Game. This emotion and this sense of purpose resonates in 'you' as well as 'us' irrespective of where you are in your poker journey!
Beasts of Poker was created for freedom loving people who dream big and don't want to be stuck in the same old office cubicle for the rest of their lives. We want to inspire people and help them in their journey to financial independence via mastering Poker.
We intend not only to help players who want to improve their game, but also to bring a bit of the flash of the golden era of poker. On our website, you don't just see how it's done, you also get to see what happens when it's done right.
Our goal is to provide our members with the best rakeback deals, easier transactions with e-wallets and members-only benefits like private tournaments, better online poker bonuses and rake races.
Please note that, just like in poker, in business, the moment you stop improving, is the moment you start losing. We believe in the principle of 'kaizen' or continuous improvement. If you want to perfect your game and take it to the ultimate level – we can help you. Our Pro Team includes multiple self-made poker millionaires & players who are featured coaches on the biggest poker training sites.
Why you can trust Beasts of Poker
Beasts of Poker is a team of experienced poker players who have seen the online poker industry born and change over the years. We aim to bring you the most accurate information of all poker sites & operators that we review. Every operator and poker brand you find on our site has been personally tested by us. We also play on those sites ourselves on a regular basis. All our content is written by poker experts that have been in the industry for over a decade.
Beasts of Poker is owned by HOUSEMASTERS LTD. The company is registered in British Virgin Islands. In case you wish to get in touch with us, here are our contact details:
Company name: HOUSEMASTERS LTD
BVI Company number: 2078842
Address: Skelton Bay Lot, Fish Bay Tortola, VG1110, British Virgin Islands
How we review poker sites
As you've probably noticed, we have reviewed several poker sites here at Beasts Of Poker. As we're building a community of inspired poker players and enthusiasts, we want to be transparent about what happens behind the scenes as we're writing about different poker sites.
Before we dive into the details of our reviewing process, you need to understand how our site covers the expenses created for producing all the content we have here. If you decide to click one of our sign-up buttons and open an account on a poker site or purchase a poker training course, we will get paid a fee for advertising. This business model is called affiliate marketing. The way affiliate marketing works differs a bit from other types of advertising. As an affiliate, you're earning an income by promoting someone else's products, not your own.
An obvious question to ask regarding our business model might have popped in your head, 'Do you advertise any brands just to pay the bills'? The short answer: No. It would make us more money in the short term to promote all kinds of poker sites. But, we're more focused on only beating the drum for those sites we like to play on ourselves.
To put it bluntly, we are not Mickey Mouse affiliates – we are Beasts Of Poker! Hence we want to be friends with the best brands that offer value for both recreational and professional players. Recommending a site that we wouldn't play on ourselves just isn't a cool thing to do… And on our site, we strive to put on cool things only. Period.
Always play within your limits. Responsible gambling is an aspect to the iGaming world that cannot be overstated enough.
Playing poker for real money can be quite a lot of fun when done the right way. Gambling shouldn't affect your daily life negatively, but rather add a little bit of fun and excitement. Therefore you should set financial limits for your gambling each time you play.
Even if you play poker competitively, remember to have fun while doing so. Once playing stops being fun, you should stop. For more information on responsible gambling, go to BeGambleAware.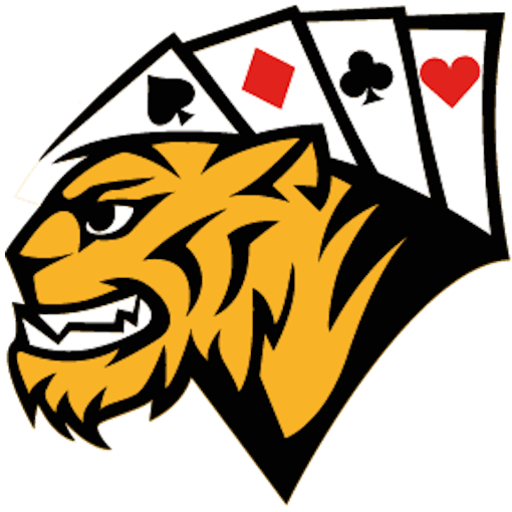 Editorial team curates and publishes in-depth reviews and ratings of online poker sites by using their extensive industry experience. Content is created by both in-house team of experts and outside authority contributors.