Previously known as Pacific Poker, 888 Poker is one of the 5 largest poker sites you can find online. Pacific Poker was opened very early in 1997 with office in Gibraltar, many years before the online poker boom exploded. Later it was rebranded to 888 Poker. They started to drive a lot of players from their casino to try out their hand at poker. Eventually, this resulted in gaining a notable position as one of the leading poker networks.
Being publicly held company that is traded on the London Stock Exchange, 888 Poker has gained an excellent reputation among poker fans globally. Deposits and withdrawals work smoothly, and you can even use your PayPal account for deposits which has received tons of good feedback from players who prefer this method.
Additionally, 888 Poker is the official sponsor of WSOP. You can qualify for small money, or even free, to big live poker tournaments through them.
Our 888 Poker review is built in a Q&A format. You can find all the essential details on what to expect from their poker games and how to get started with playing – but first, let's watch a quick highlights from actual gameplay in 888poker's XLWinter Series Final Table, $71,277 up top!
Signing-up to 888 Poker can be done in under three minutes – follow these steps to get started with playing:
Step 1. Delete cookies from your browser.
Step 2. Visit the main page of 888 Poker by clicking here
Step 3. On the main page of 888 Poker, you will find a yellow button with text 'Deposit now'. Click that button, fill your name & details and your account is ready for playing in no time. Deposit using your preferred method.
Step 4. Download 888 Poker client, install it on your computer and start playing!
First deposit bonus 100% up to $400 is available for new players. The FBD is cleared in chunks of $10, giving you an additional 20% rakeback on top of other bonuses & promotions.
All new players on 888 are being welcomed with a $88 free bonus that comes in the form of cash bonuses and tournament tickets. Besides the welcome bonus, they offer a daily 1k freeroll, that can get new players a jump start in building your bankroll for online poker.
Why is 888 Poker so popular?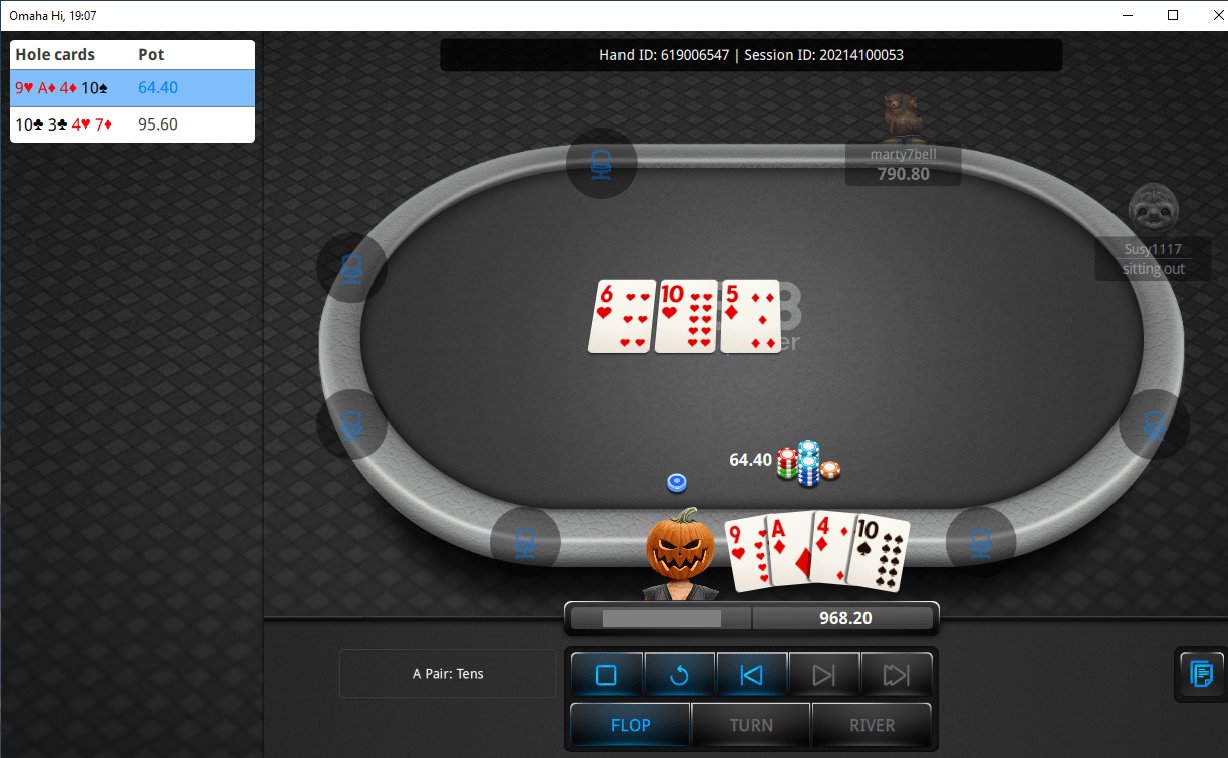 Finding and playing a game of your preference is possible on 888 Poker with just a few clicks. In the lobby or home view, you can easily find all the necessary functionalities like cashier, my account and the tabs for different game formats. On the cash game tabs you can browse tables according to the stakes, average pot size, players per flop percentage and hands per hour.
Native software is available for both Mac or PC users, and 888 Poker has got you covered in case you would rather play with your tablet, Android smartphone or an iPhone. You can find the download links for both software and mobile apps after signing up on their website. For more information, read this thorough 888poker mobile app review.
For those of you who like multitabling, 888 Poker client allows you to play a maximum of 6 tables simultaneously. Therefore serious multitablers preferring +6 tables at a time can be somewhat handicapped, but otherwise the software is works quite well for playing more than one table.
Traffic overview and games
During the peak time that occurs in the evening time of central Europe, you can find over a thousand cash players online on any single day. Texas Holdem and Omaha games are running 24/7 in micro, low and midstakes, with some high stakes action occurring in $5/10 and higher. When you compare 888 Poker to the current market leader that is Pokerstars, the traffic is about one-fifth of theirs – objectively this is still quite a lot of traffic in a single poker network, and the field is much softer compared to Pokerstars.
Generally 888 Poker is aimed for the casual players, and especially micro and low stakes games have players with all kinds of playing styles you can possibly think of! For high-stakes games, you should head to the Heads-up tables of where most of the big action is on at 888 Poker. For those who like fast action and are used to playing Zoom or Fastforward poker, you can find 888 Poker's own version called Snap poker to try out.
Can you use tracking software such as HEM?
You can use both Holdem Manager and Poker Tracker while playing without any problems. To further help in making your grind easier, we recommend using filters, the time-bank and auto-rebuy option on the tables. Due to sophisticated mobile apps being available, many recreational players love playing on 888 Poker on their mobile phones which is good for the ecosystem of the games.
The rake on 888 Poker is calculated with weighted-contributed 5% with a cap between $1-5 depending on the number of players at the table. All the ring games use the following rake structure:
| | | | |
| --- | --- | --- | --- |
| Blinds | Players | Rake | Cap |
| up to $1/$2 | 2 | $0.01 per $0.20     | $1 |
|   | 3-10 | $0.01 per $0.20 | $4 |
| $2/4 to $4/8 | 2 | $0.01 per $0.20 | $1 |
|   | 3 | $0.01 per $0.20 | $2.5 |
|   | 4-10 | $0.01 per $0.20 | $4 |
| $5/10 to $25/50 | 2-3 | $0.01 per $0.20 | $2.5 |
|   | 4-10 | $0.01 per $0.20 | $5 |
Instead of rakeback, 888 Poker has a unique rewards program that is called 888poker Club. The way 888poker Club works is that you're earning points as you play, and the more points you earn the higher you can advance on the levels of the rewards program. Rewards of the program consist of Gold tokens, freeroll tickets, prize scratch cards. These can be further exchanged for cash and tournament tickets. It's very hard to give an estimated value in terms of rakeback% for the rewards program, which makes it more compelling to recreational players than professionals – once again, a feature that makes the games softer in general, translating into more money in your pockets!
888 Poker does accept players from most of the countries in the world, there are a some countries currently excluded from playing on the site. Please see the list below to make sure you're not living in one of the excluded countries before opening your account:
USA, Israel, Turkey, France, Gibraltar, Hong Kong, Indonesia, Sudan, and American Samoa.
As mentioned before, first deposit bonus 100% up to $400 is available for all new players who join through Beasts of Poker. This alone gives you an extra 20% rakeback on top of other promotions offered to you by 888 Poker.
Besides the first deposit bonus, you're welcomed with a $88 free bonus that comes in the form of several cash bonuses and tournament tickets.
For tournament players, 888 Poker runs their own MTT series called XL Eclipse Series. This series consists of high-value tourneys and big guaranteed prize pools during 11 days, so make sure you don't miss this out!
Deposit:
Neteller, Skrill, Mastercard, VISA, iDebit, Webmoney, Fast Bank Transfer, Paysafecard, Instant Banking, Instadebit, Giropay, Trustly, Yandex Money
Withdrawals:
Neteller, Skrill, VISA, Mastercard, iDebit, Fast Banking Transfer, Webmoney, Paypal
"888 is legendary for it's soft games, especially when they have a tournament series running. Our team has played against people from Egypt, United Arab Emirates and of course – Lebanon. Pro tip 1: If you ever see a table with players from any of these countries – take a seat and thank us later. The new software is nice and hands come reasonably fast. Combine that with highly trusted gaming provider and insanely soft games (games on higher stakes run rarely but when they do – it's really worth it) and we see no reason why a true grinder wouldn't add 888 to their arsenal. Protip 2: Before any deposits have quick talk about it in the chat box. 888 has a live chat option and we'd highly recommend asking if they can add anything on your coming deposit. From time to time our team members have gotten clearable deposit bonuses or even added money!

Good luck at the tables!"

– Beasts Of Poker Pro-Team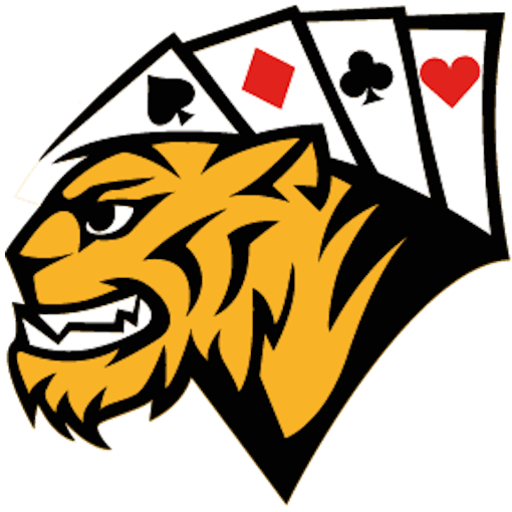 Editorial team curates and publishes in-depth reviews and ratings of online poker sites by using their extensive industry experience. Content is created by both in-house team of experts and outside authority contributors.
You're just three steps away from joining 888 Poker action!